A few months ago Hailey, John and their adorably handsome dog Deacon met me at her parents home on the Annapolis waterfront for their engagement photos.  The weather was a bit humid and these two had such electric chemistry it probably made it a bit more hot than expected!  Deacon their pup was just the most photogenic buddy, he thought I was there just to play with him and not take photos.  He kept hiding behind this one bush with his toy trying to play hide and seek?!  He definitely stole my heart and he will yours too. Wish The Hay Adams would give him an extra plate at the head table <3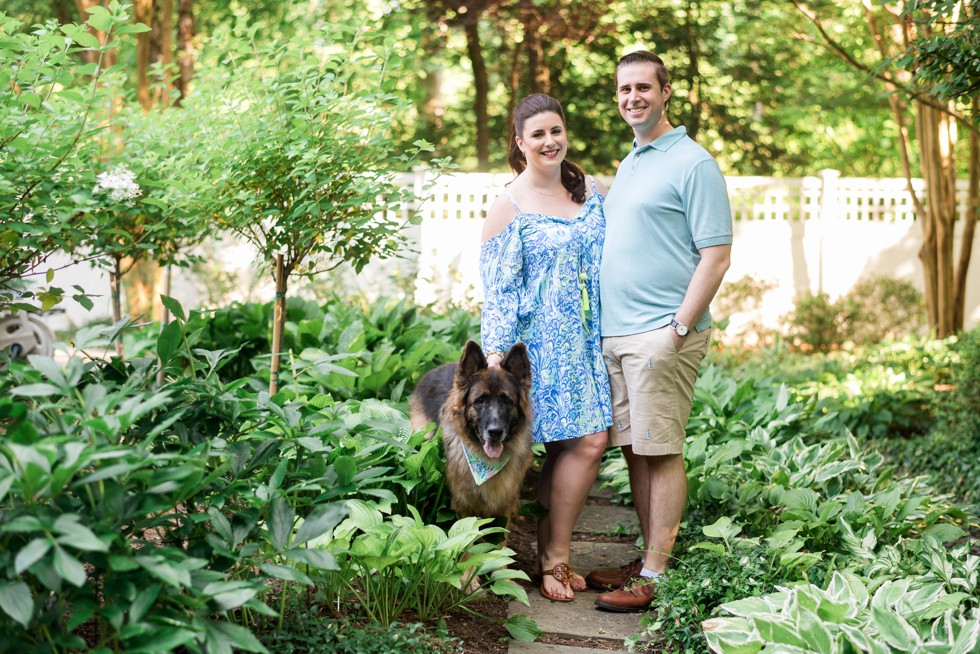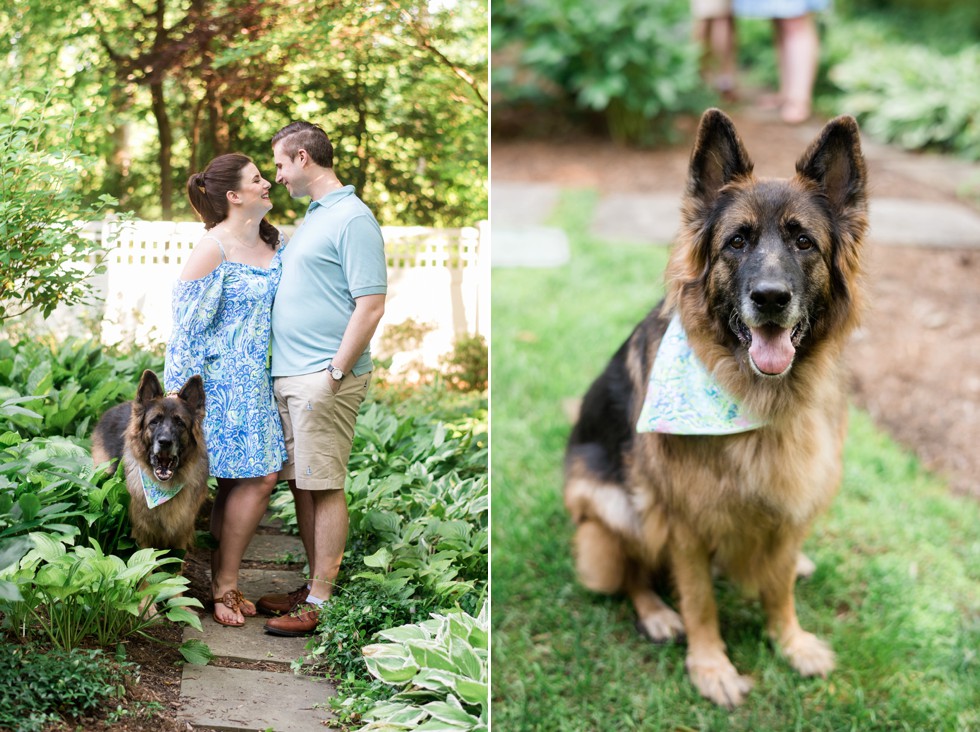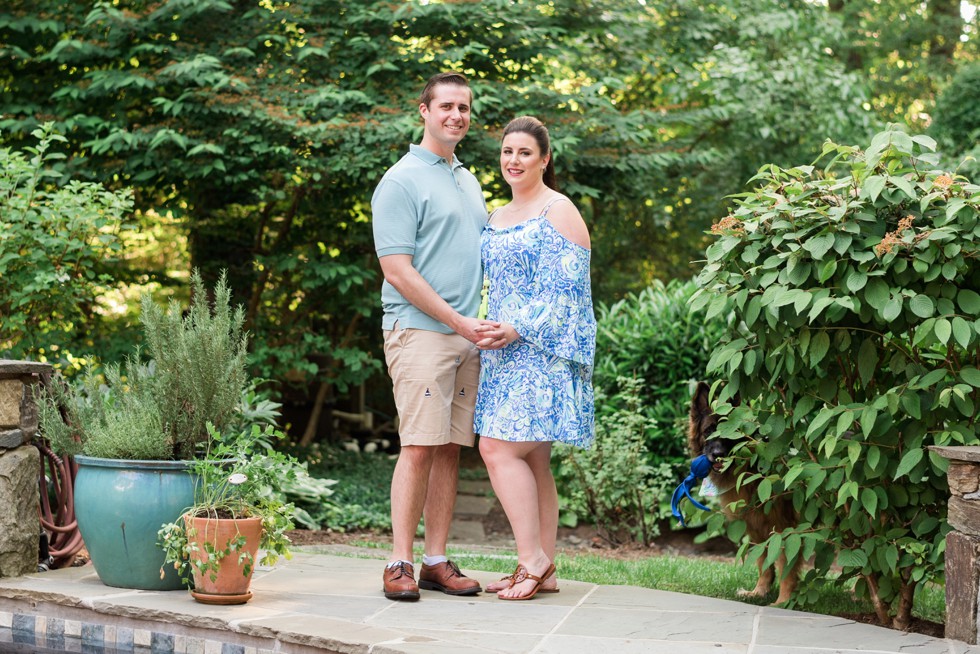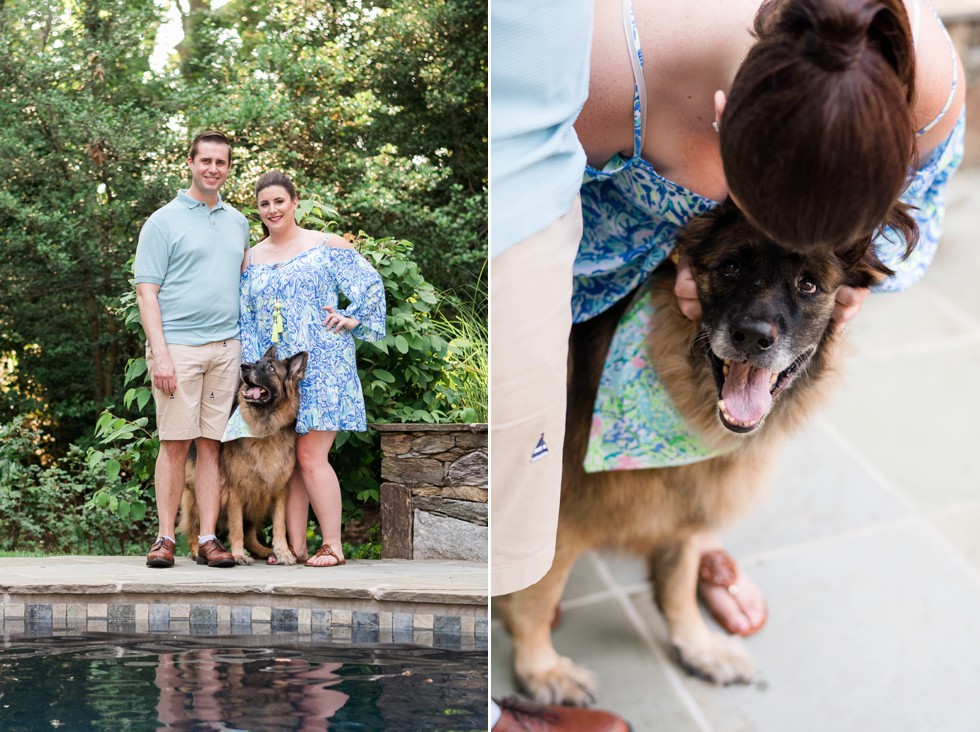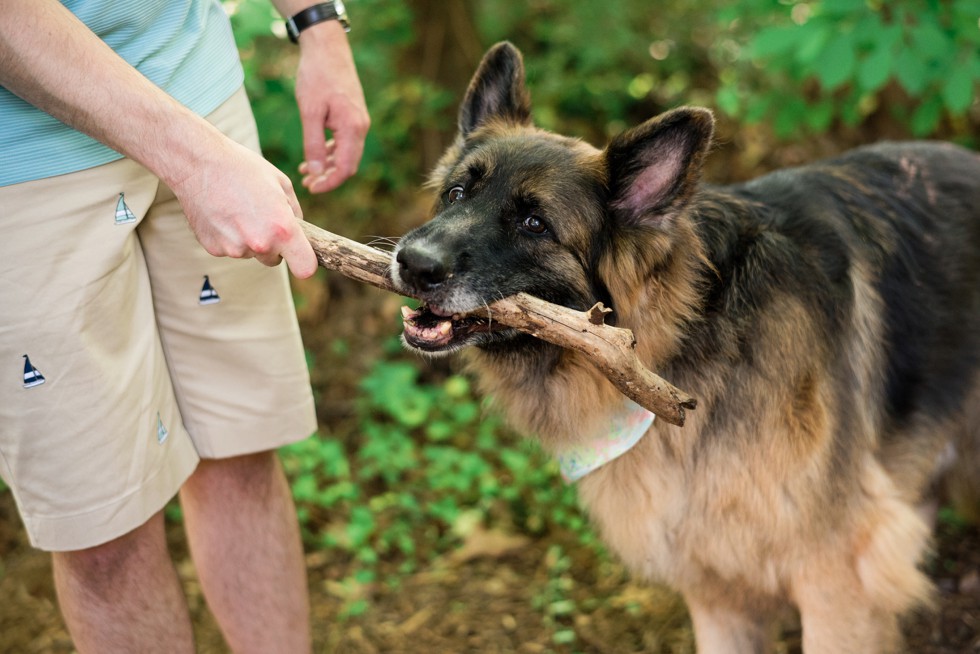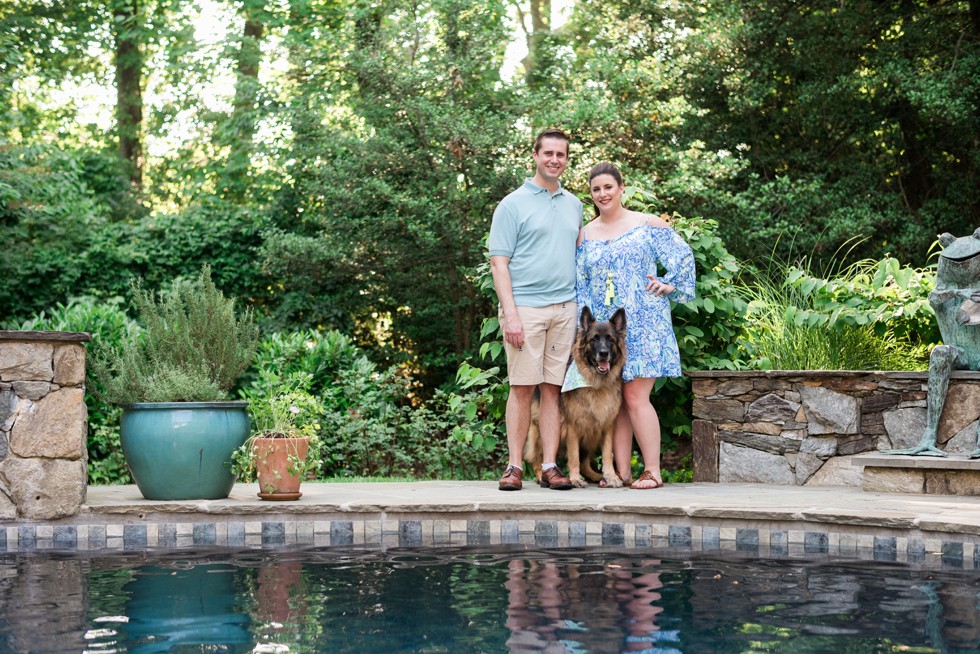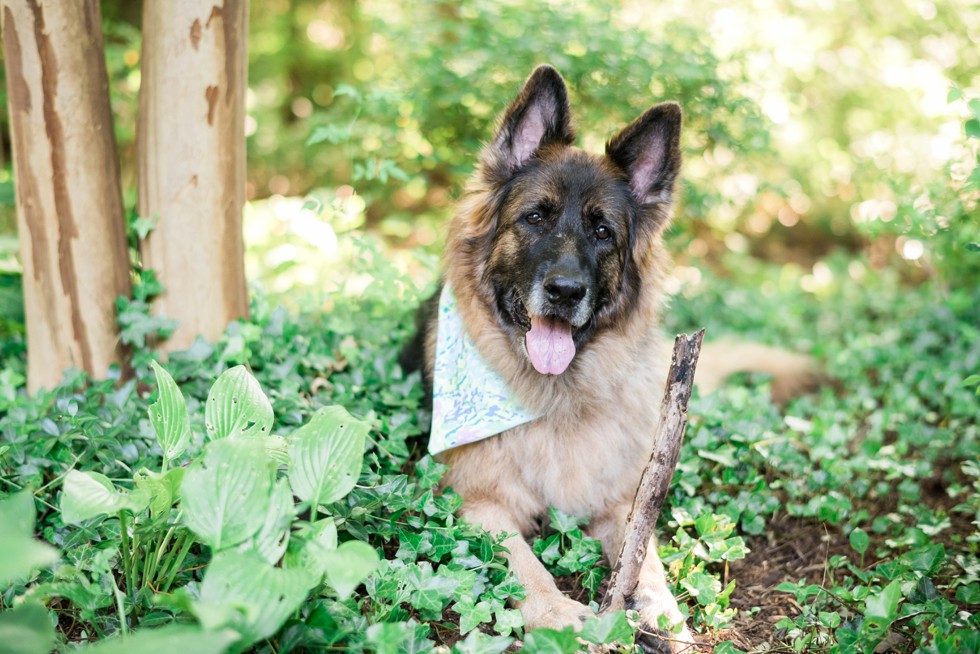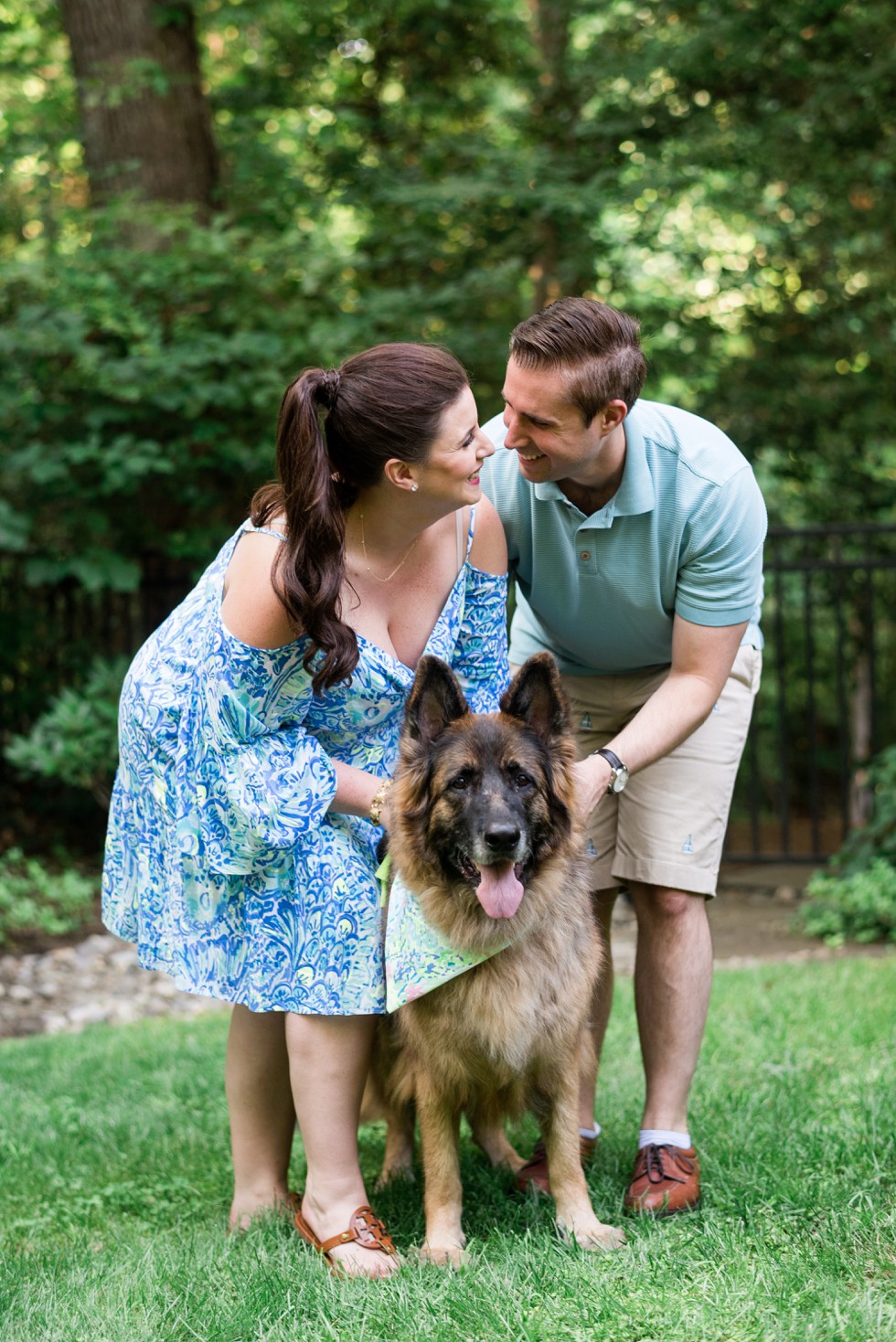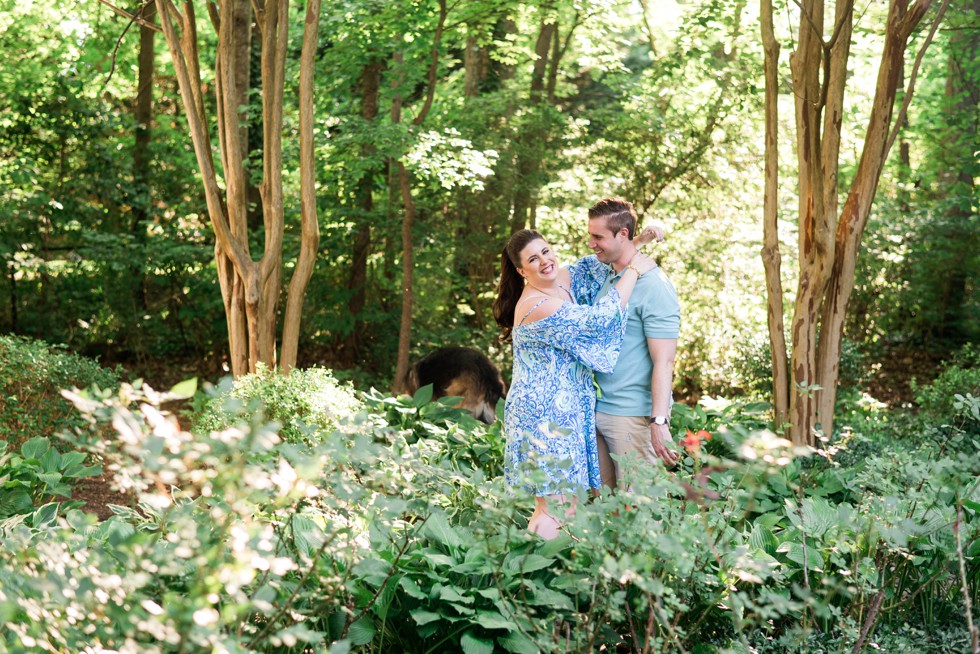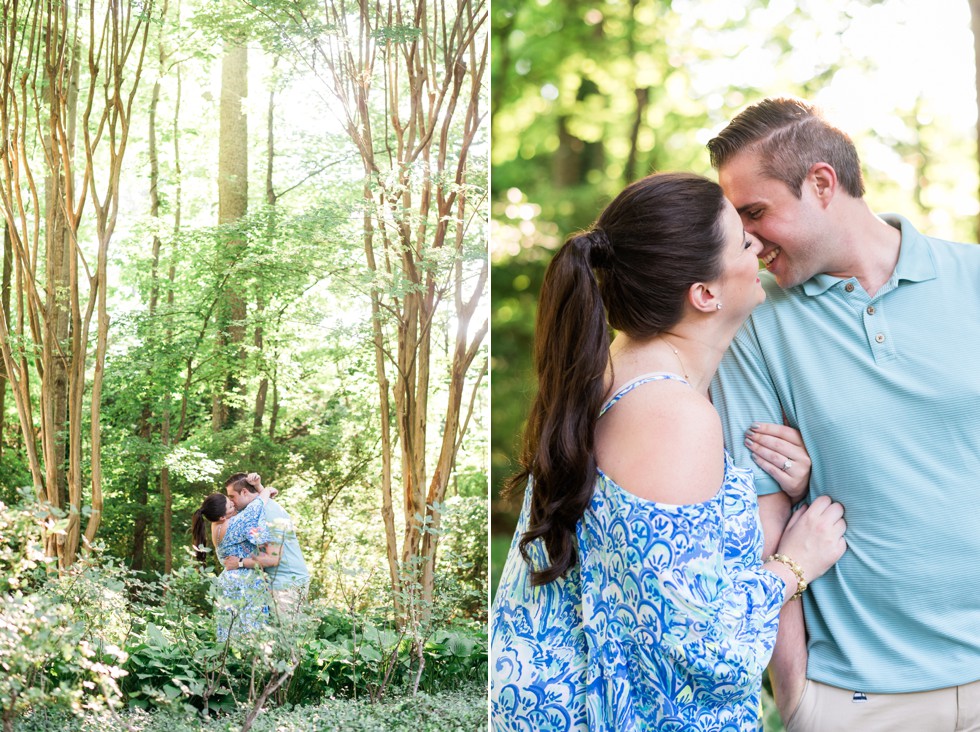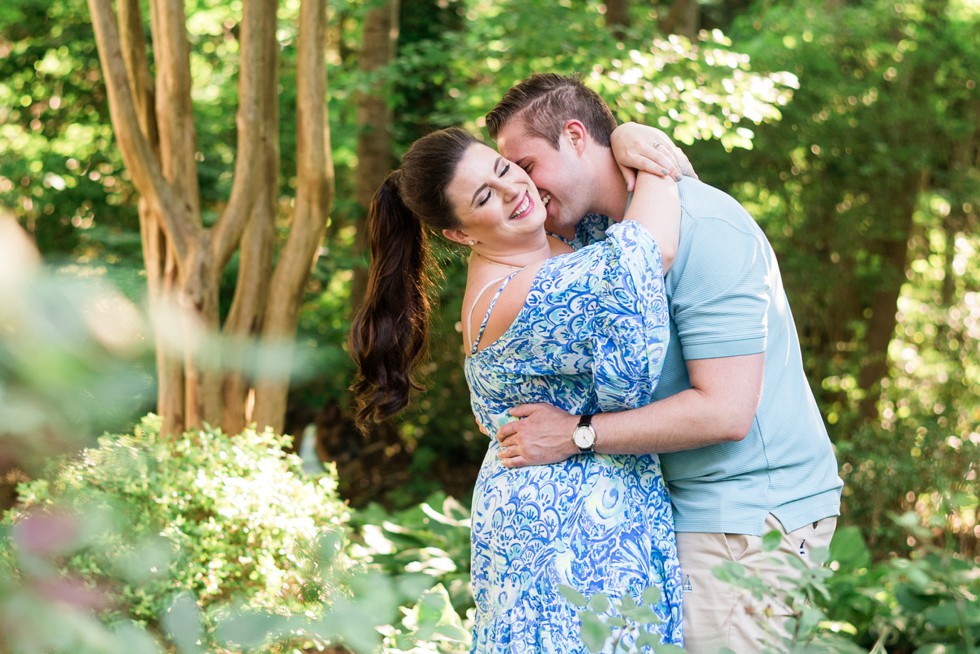 A glimpse into their story…."The first words John said to Hailey were "Hi Veronica". No one had ANY idea why he actually opened with that, but in a very un-Hailey-like manner, she said "Hi Mark" and they moved on. Both of them were adamant they didn't want a serious relationship but it moved very quickly. John was the sweetest man Hailey had ever met in her life and he completely won her over.  One of their first dates they went to a Legwarmers (80s cover band) concert and he showed up in neon purple leggings, a highlighter yellow top and saw I was wearing mismatched neon socks and promptly asked me if he could borrow some. He was so charming and sweet and she couldn't help but fall for him.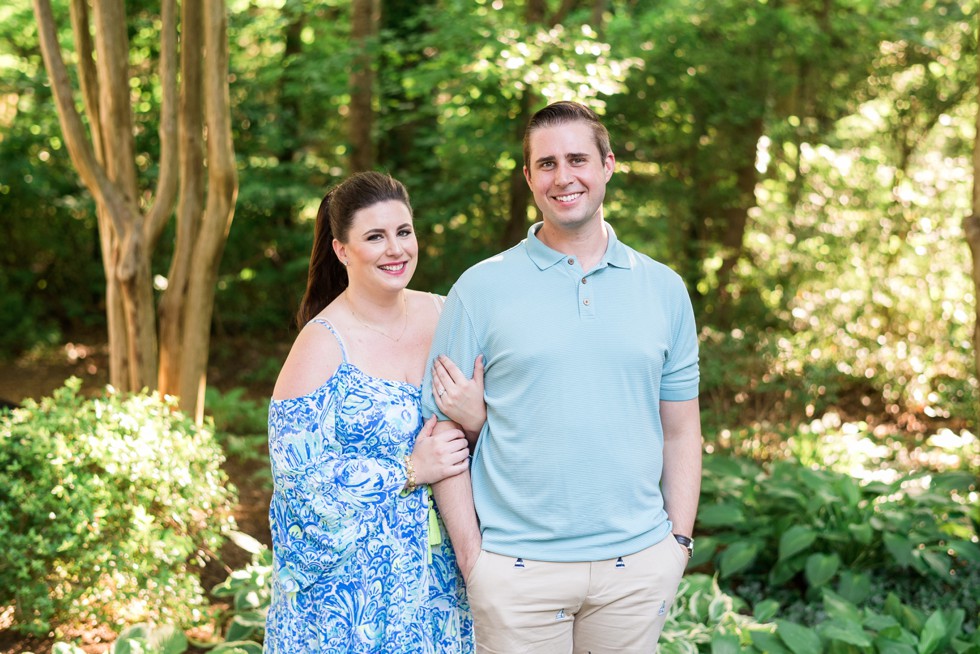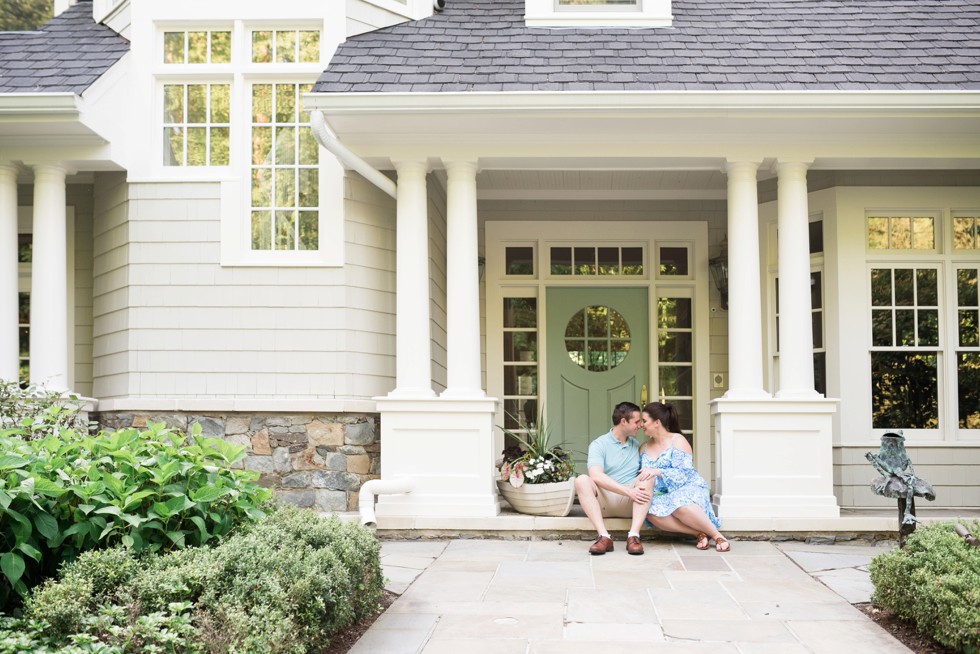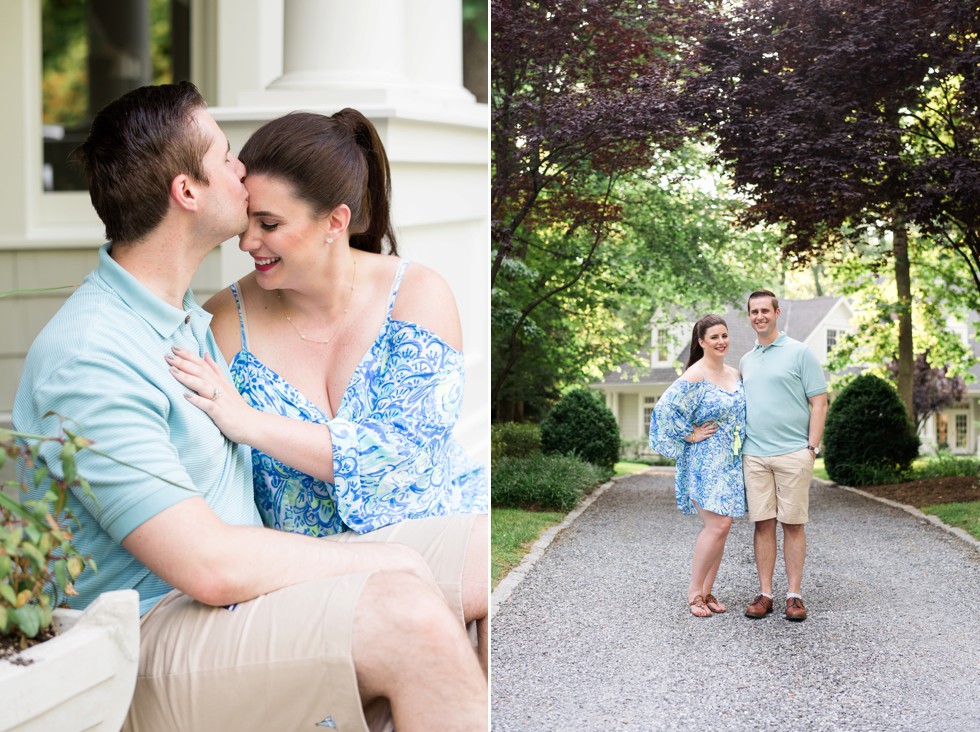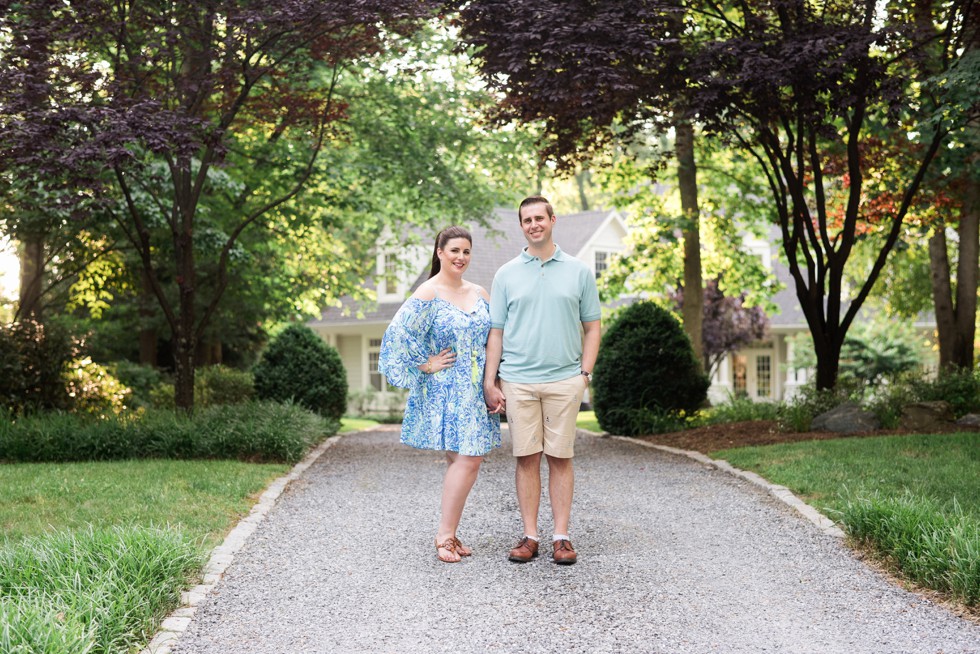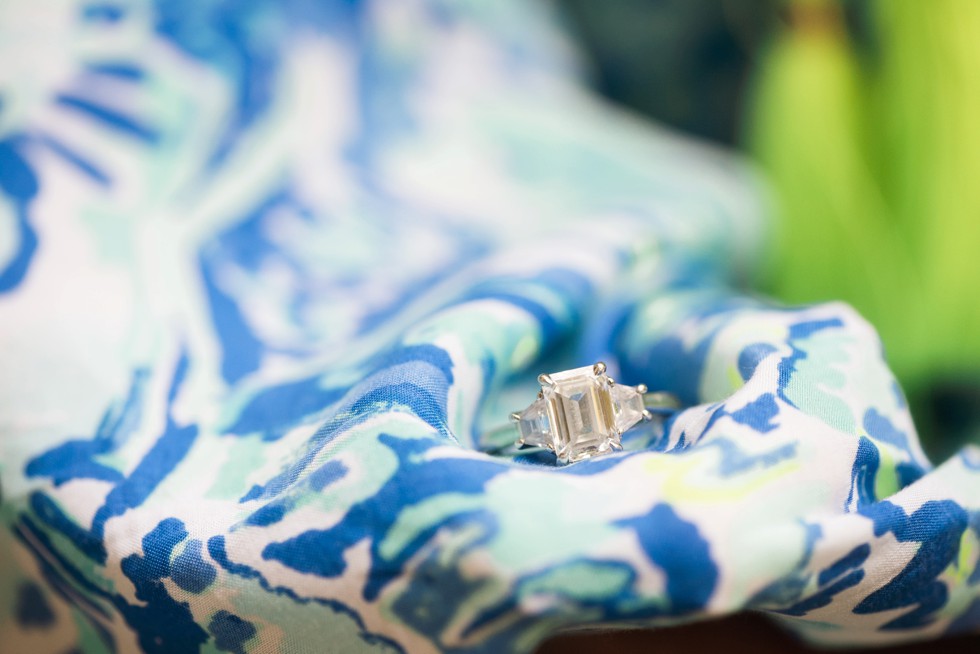 Hailey's stunning engagement ring John had designed by J Brown Jewelers with Mark Awad Diamonds and a visit with Hailey's parents included!  Love when couples include their families in the exciting journey leading up to an proposal.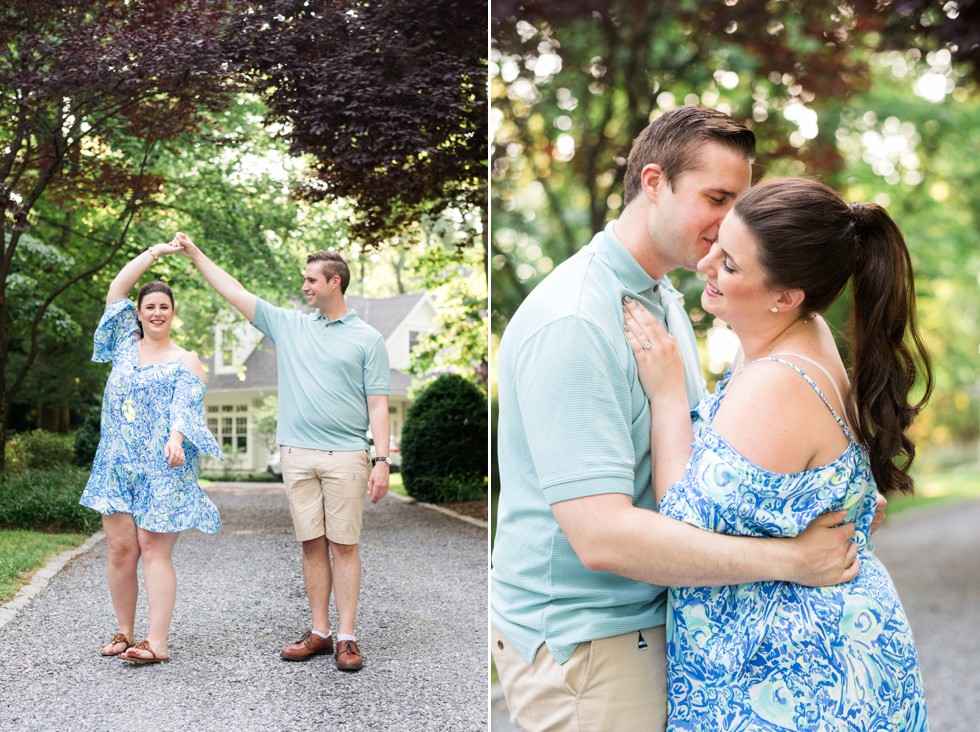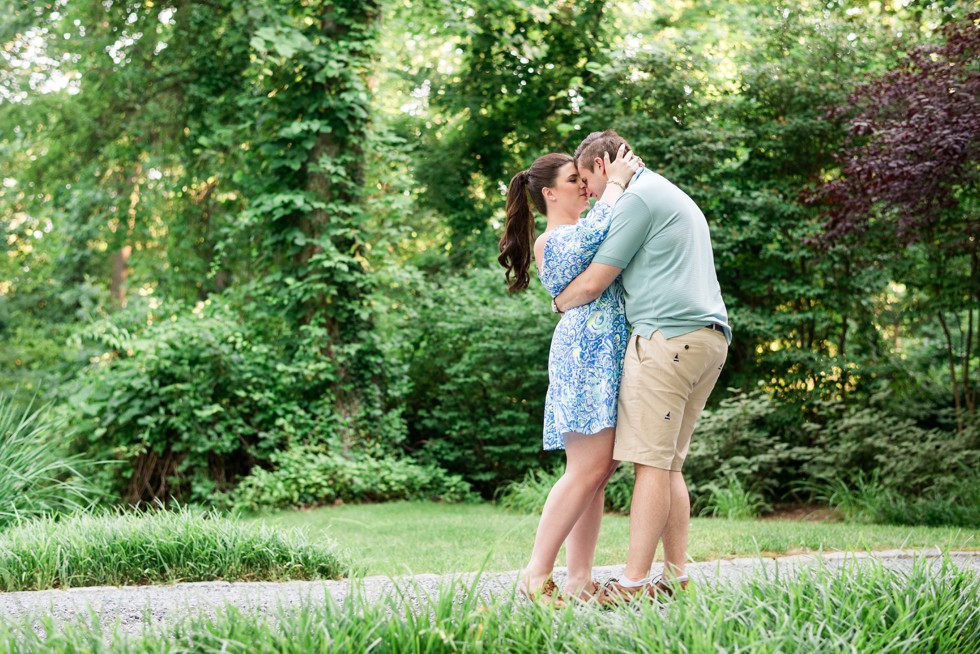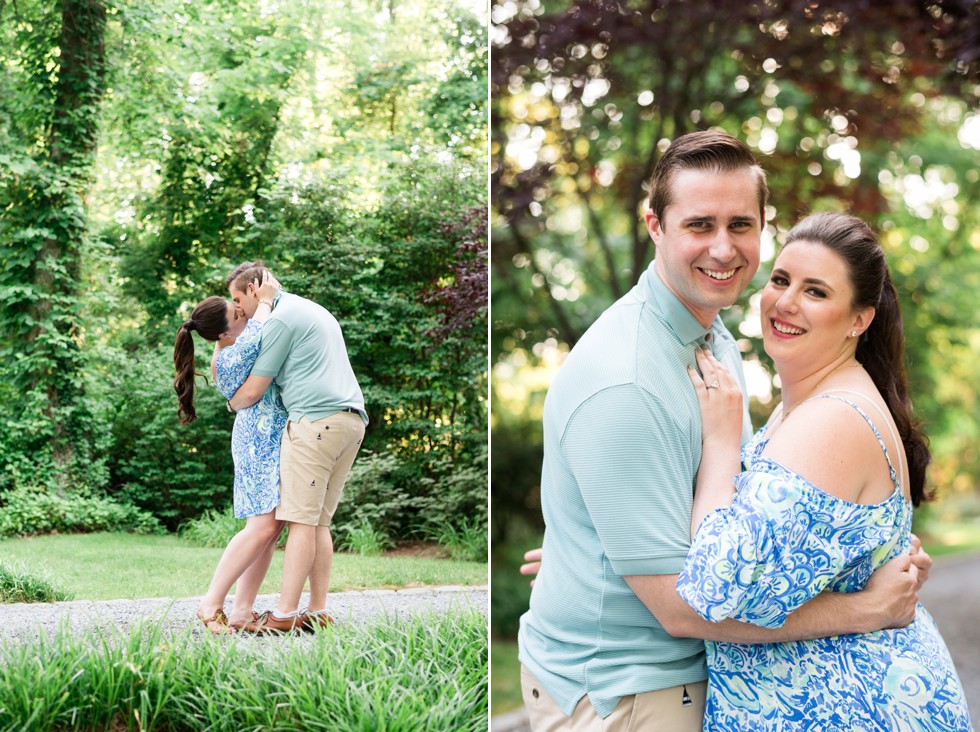 Hailey on John: I love John's ability to make me feel safe. He knows exactly what to say and do to calm me down when I am scared or panicked about something. He has been there for me at some of my worst days and has been the most supportive partner and rock I could ever ask for. He is kind, loving and just the most wonderful man on the planet.
John on Hailey: I love that she loves with all her heart. I love that she's genuine, smart, funny, beautiful, determined, accomplished and a great mom to Deacon. I love that i can usually know just by looking at her how she's feeling. I love that we grew up with the same morals and goals for life. I love that she is close to her family and would do anything for them.