Mike and Lindsay's Baltimore Museum of Industry wedding was many years in the making!  They are high school sweethearts.  The story begins like any cheesy 80's rom-com, with Mike asking Lindsay to the prom. They dated for 8 years before Mike popped the question.  Mike really nailed the proposal… He proposed on Lindsay's 26th birthday with a surprise sunset sail around the Inner Harbor on a 41 foot private sailboat, complete with Lindsay's favorite meal (HomeSlyce pizza).  He got down on one knee overlooking a view of Fort McHenry, their favorite park in the city where they love to picnic with our 2 dogs, Raegan and Callie (seen in their adorable engagement photos at Fort McHenry).  Having their ceremony overlooking the harbor at the Baltimore Museum of Industry brought their story full circle to the first day Mike popped the question.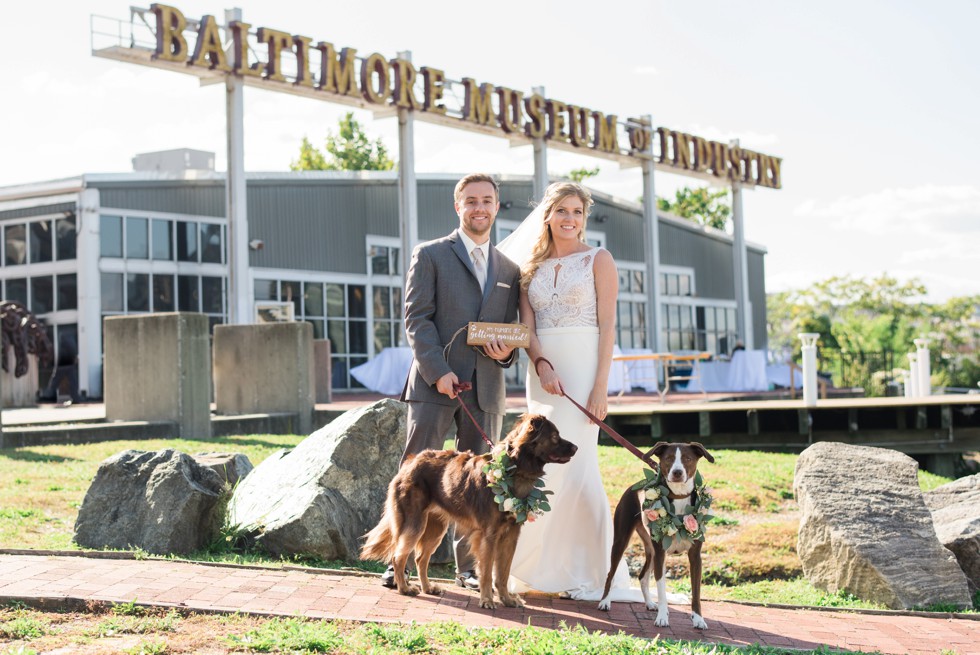 Baltimore Museum of Industry Wedding Vendors:
Wedding Venue: Baltimore Museum of Industry
Cake:
Invitations: Wedding Paper Divas
Bridal Dress Shop: Betsy Robinson Bridal
Bridal Designer: Martina Liana
Grooms Tux/Suit: M. Stein & Company Tuxedos
Rings: In House Jewelers
Florist: Scentsational Florals
DJ/Band: The Bachelor Boys Band
First Dance Song: "Perfect" by Ed Sheeran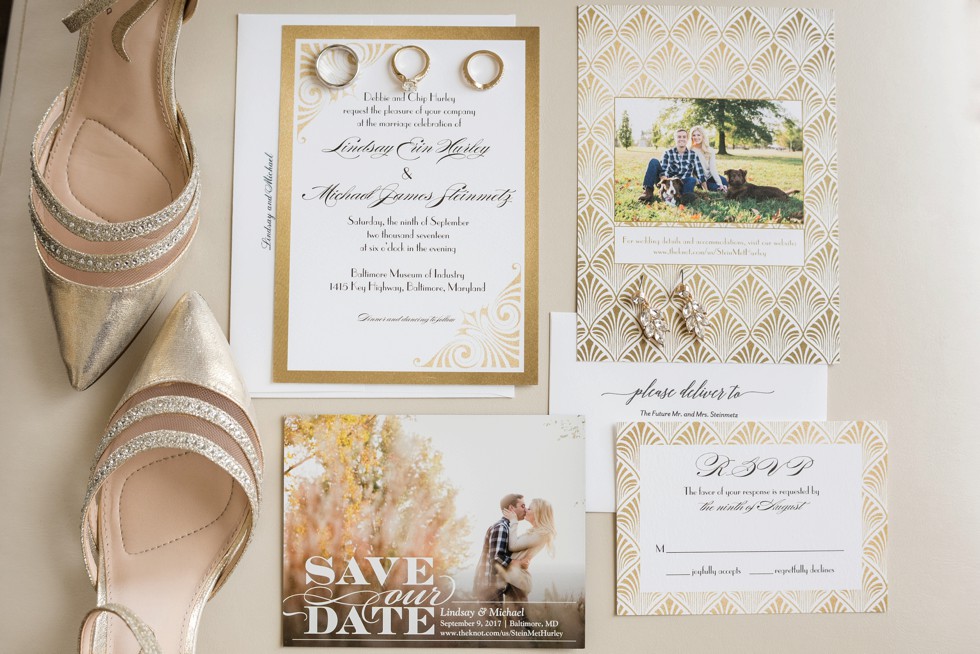 Gold invitations printed from Wedding paper divas went so perfectly with Lindsay's Nina bridal shoes and her gold sparkly earrings!   Mike picked out a gold custom engagement ring from In House Jewelers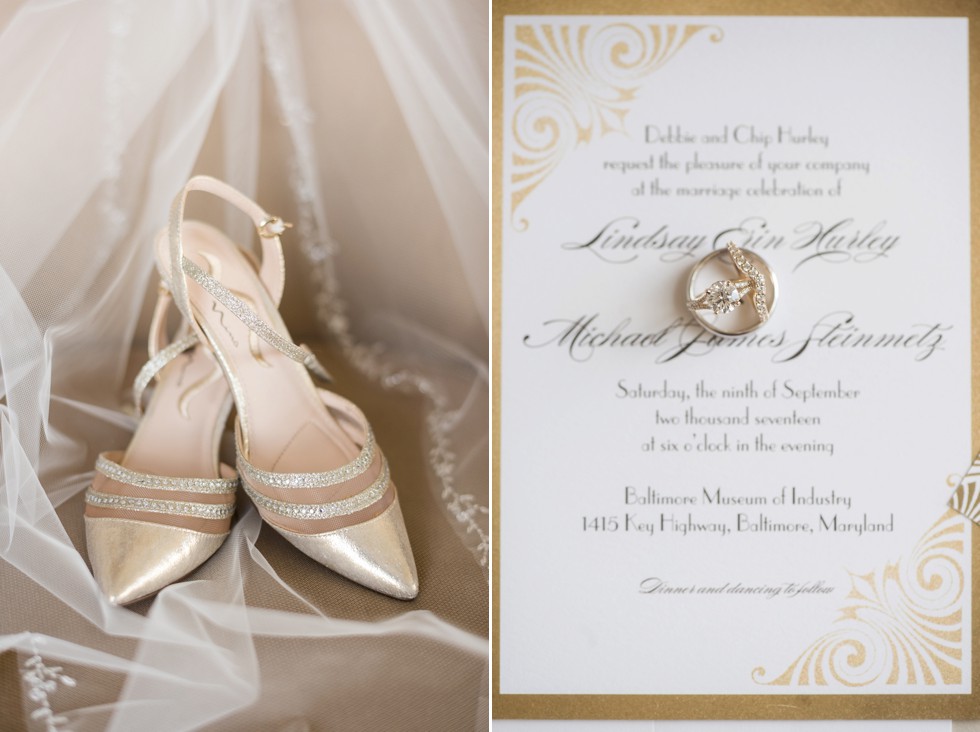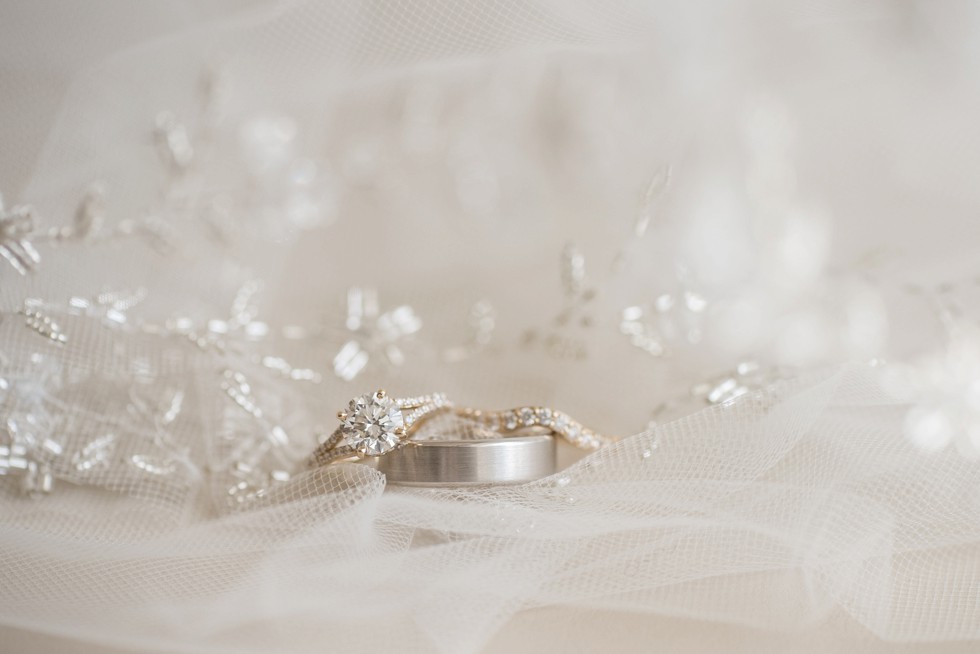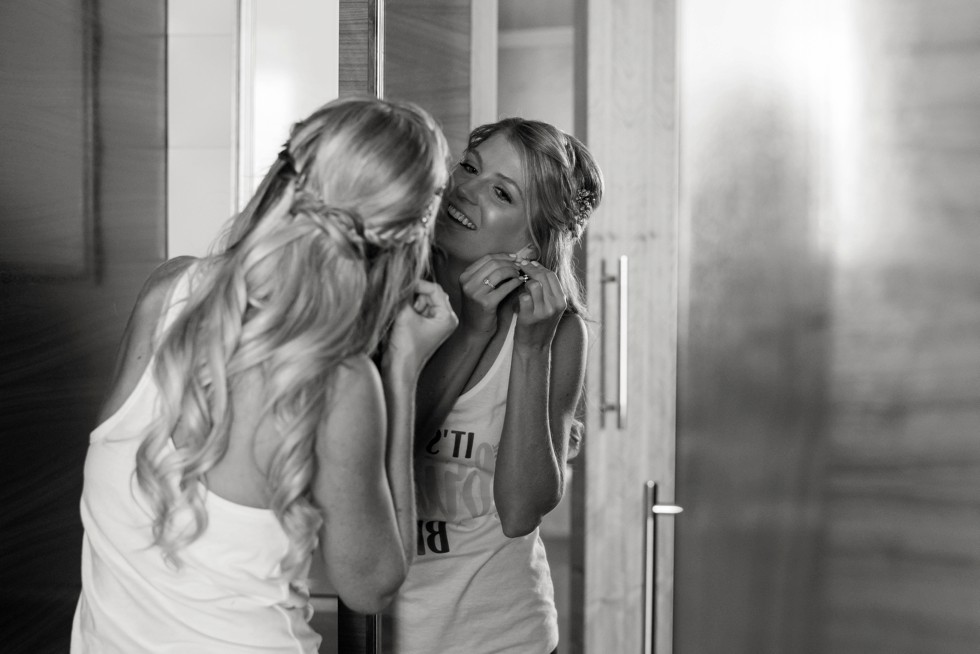 Getting ready at the Four Seasons was pretty epic this past weekend. Lindsay's Martina Liana gown from Betsy Robinson's Bridal was draping the Baltimore skyline when I arrived.  The skies were clear as can be allowing for every building to be seen.  As Lindsay stepped into her STUNNING wedding dress that fit her like a glove, her best friends and sisters watched in awe.  Lindsay is a gorgeous girl, but every little detail she chose just accented her beauty even more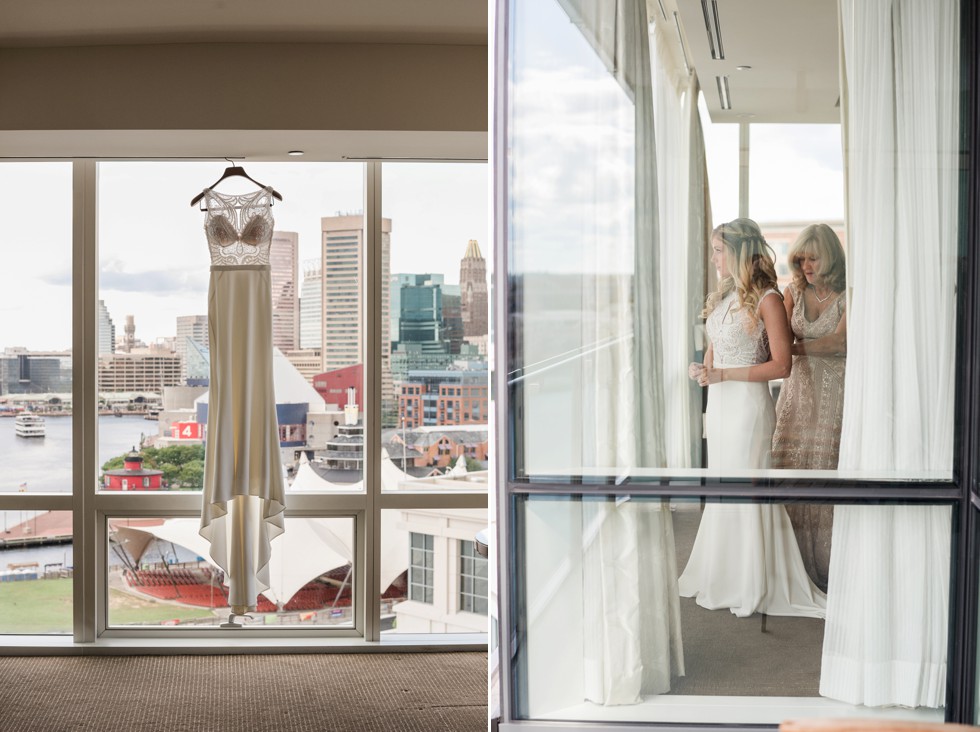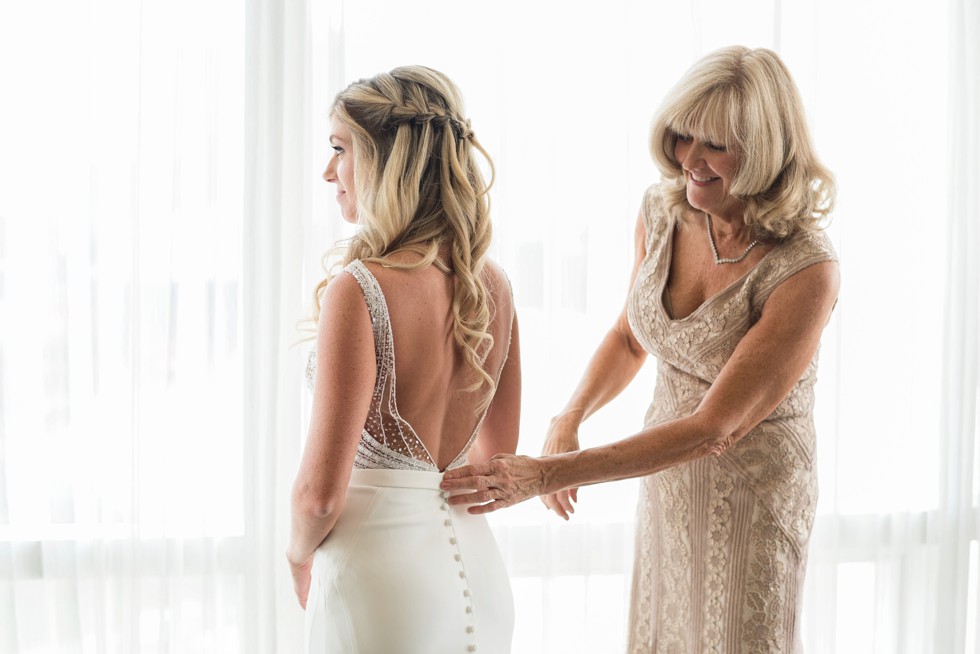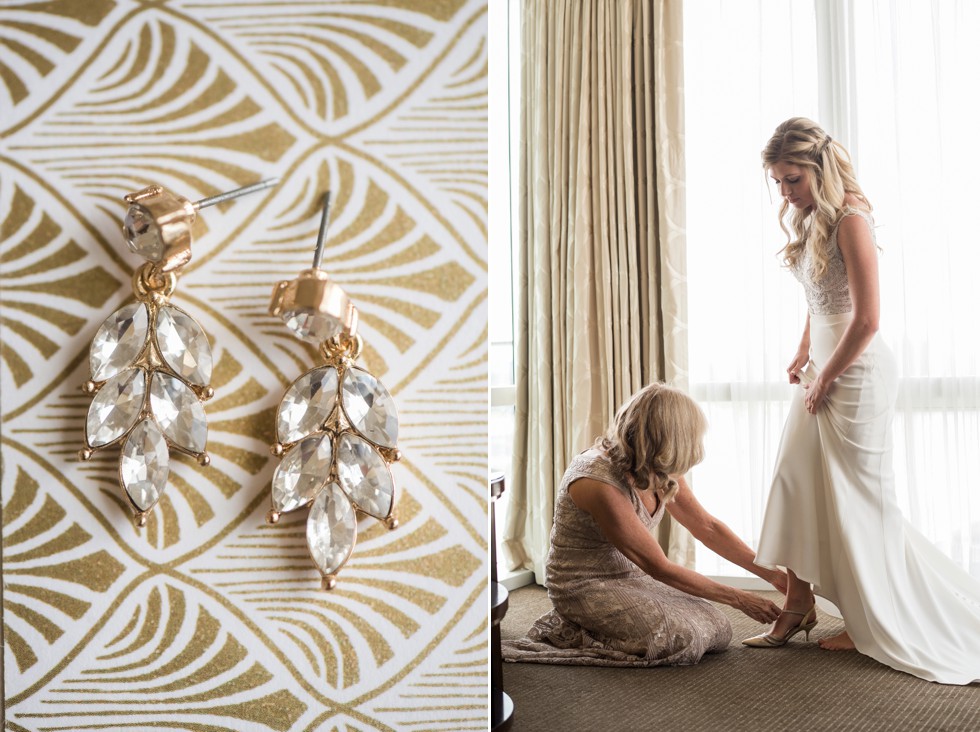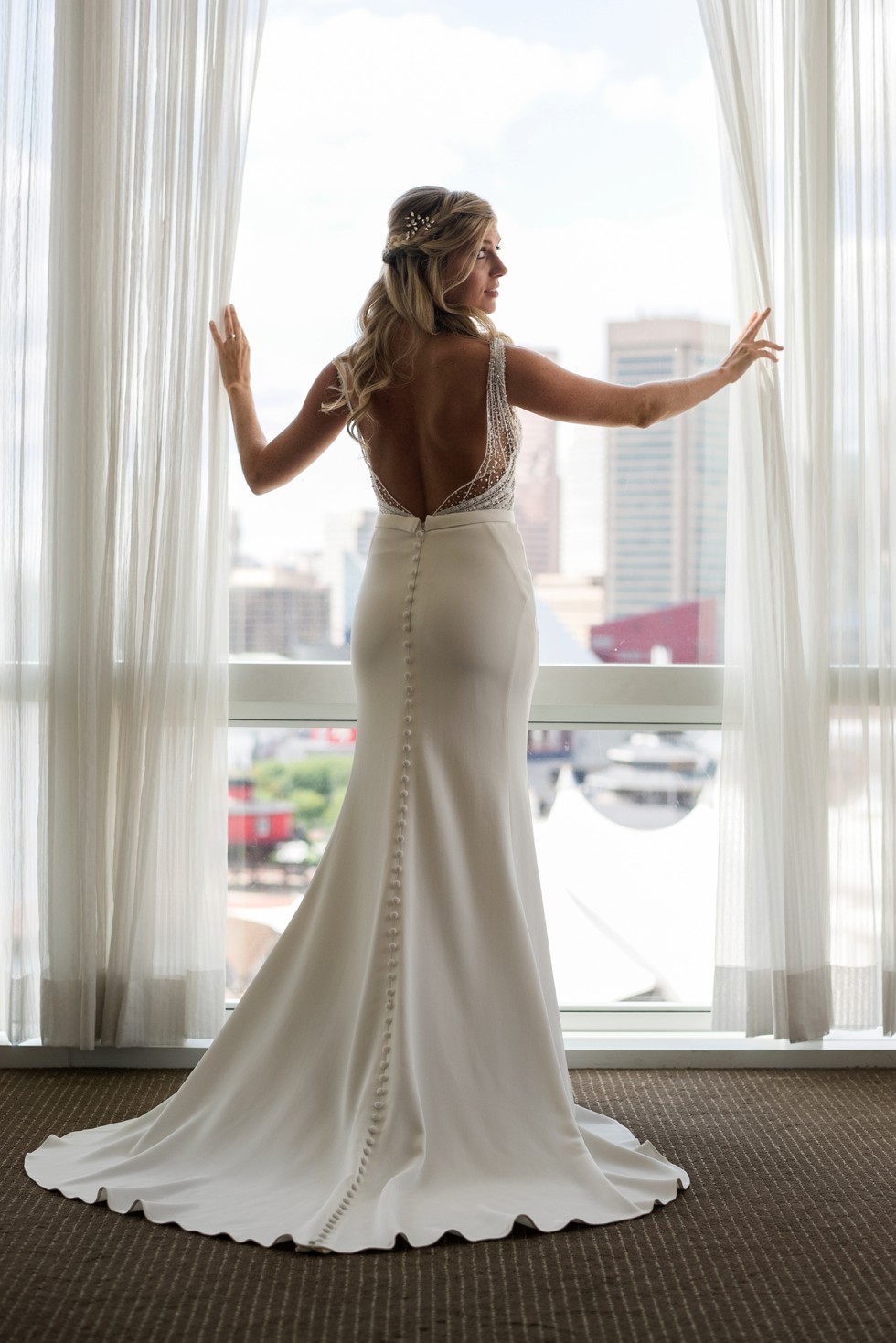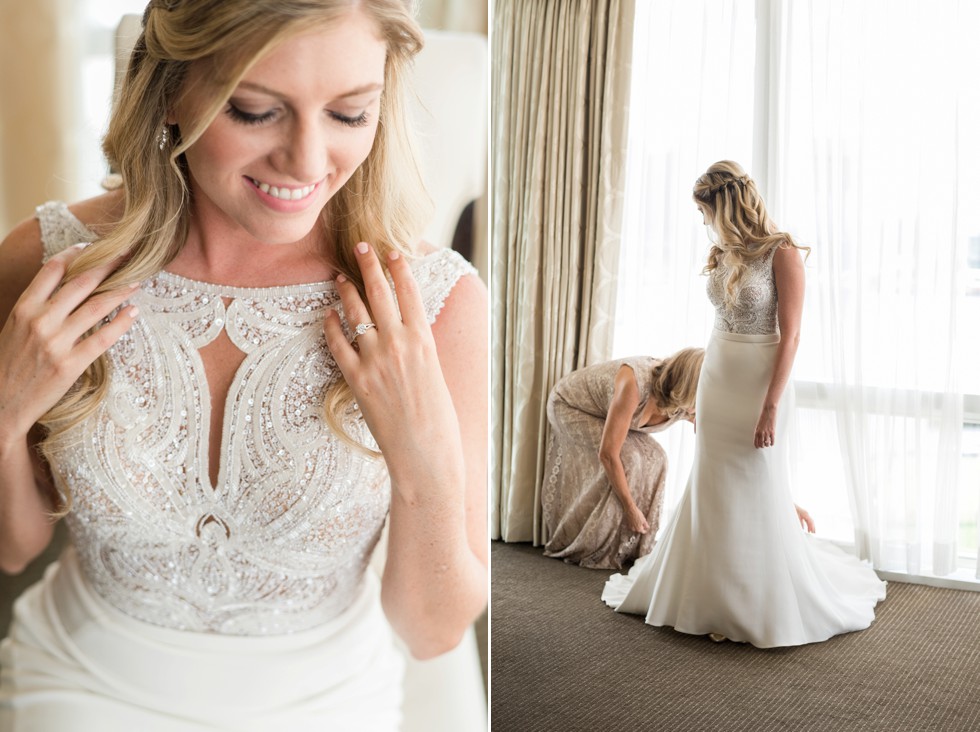 Not sure how her dress could become anymore STUNNING but the Four Seasons Hotel Stairs were made for Lindsay's Martina Liana gown.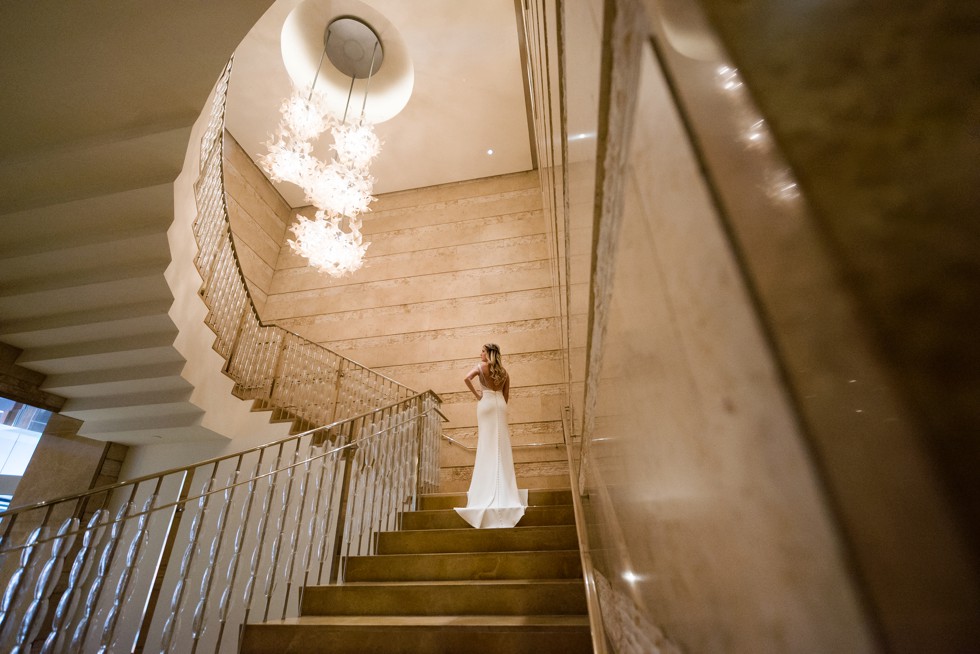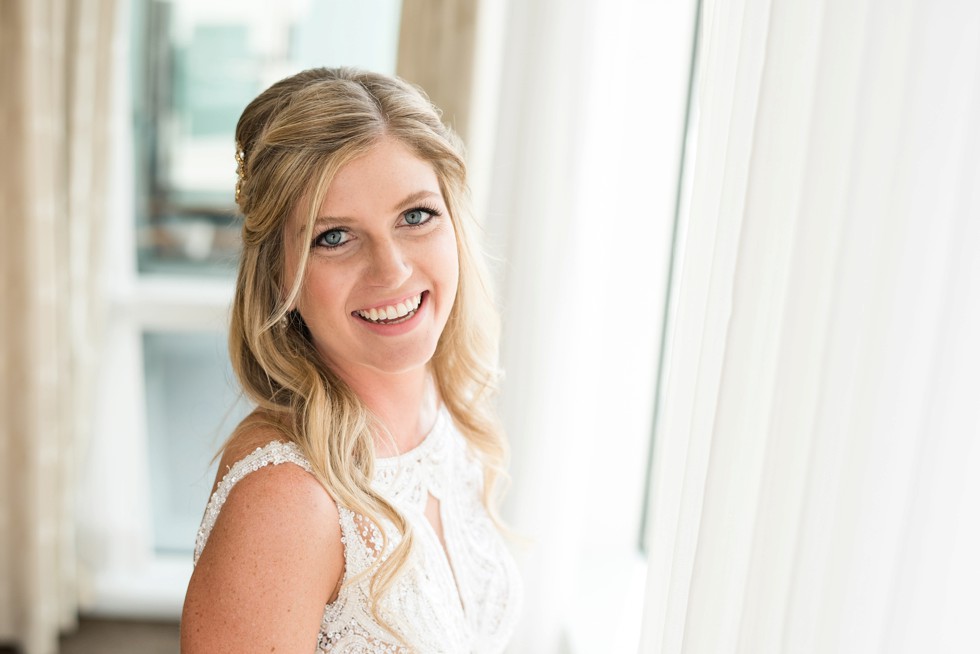 As the excitement was building we headed out to the promenade overlooking Baltimore to go find Mike!  Thank goodness for Lindsay's friends and their super helpful positioning of the first look.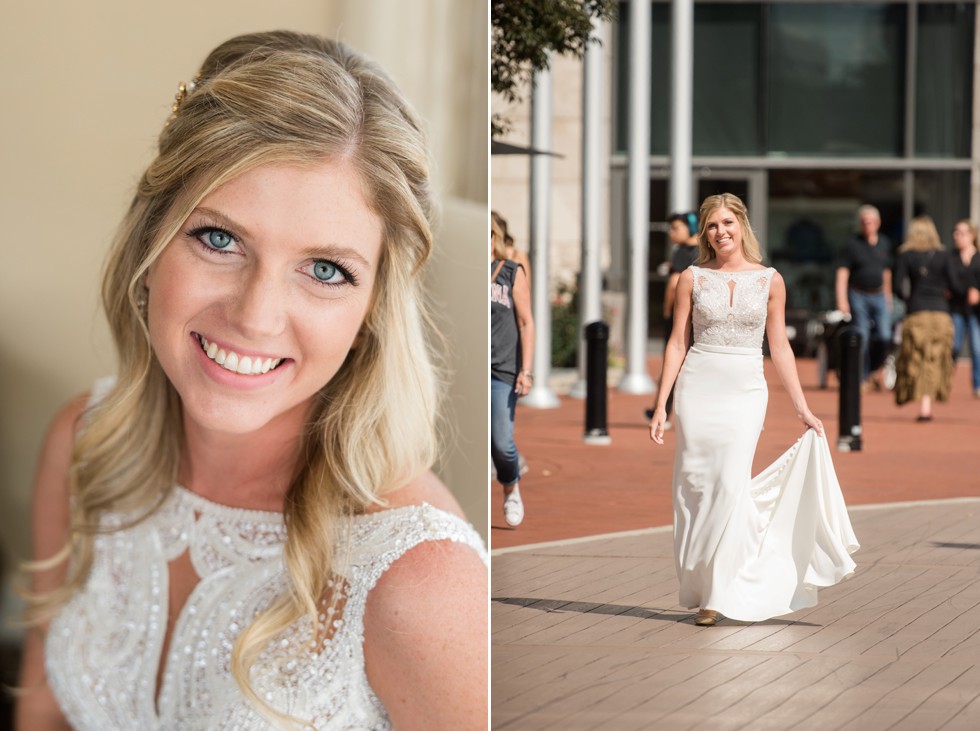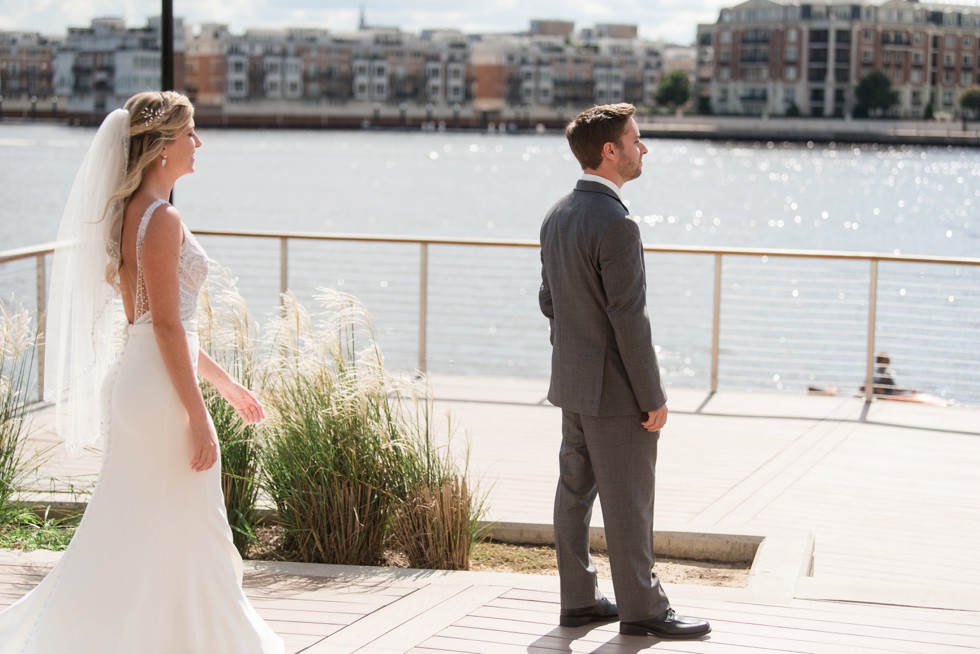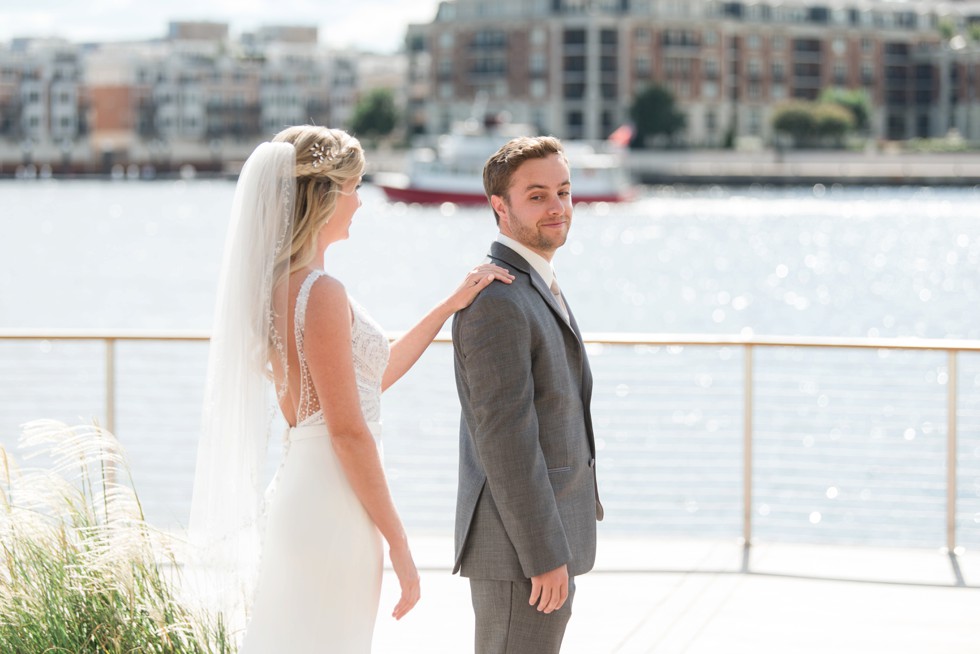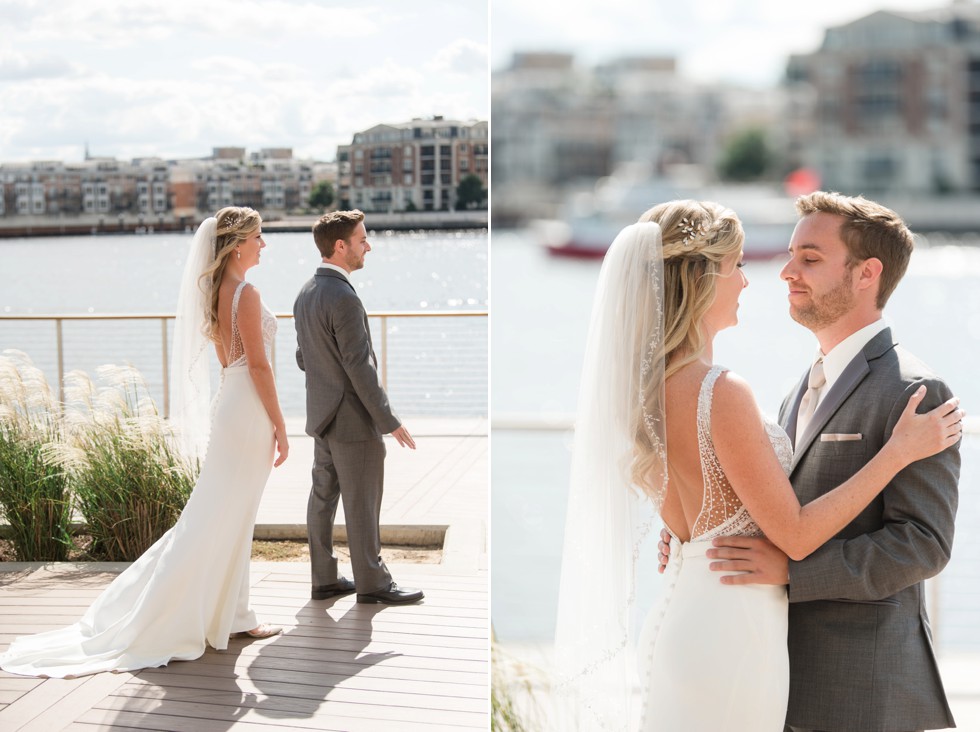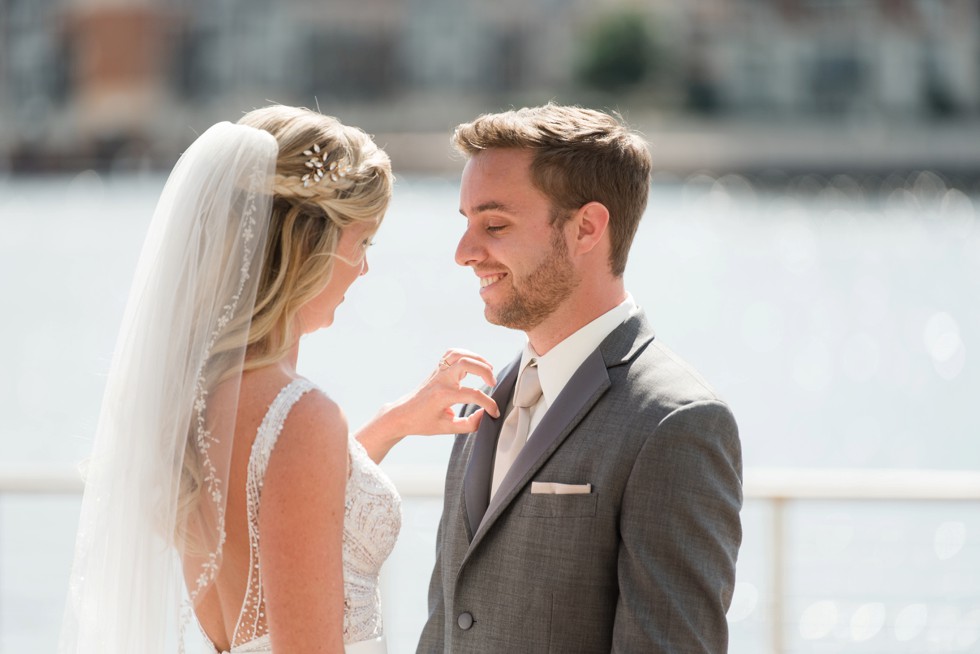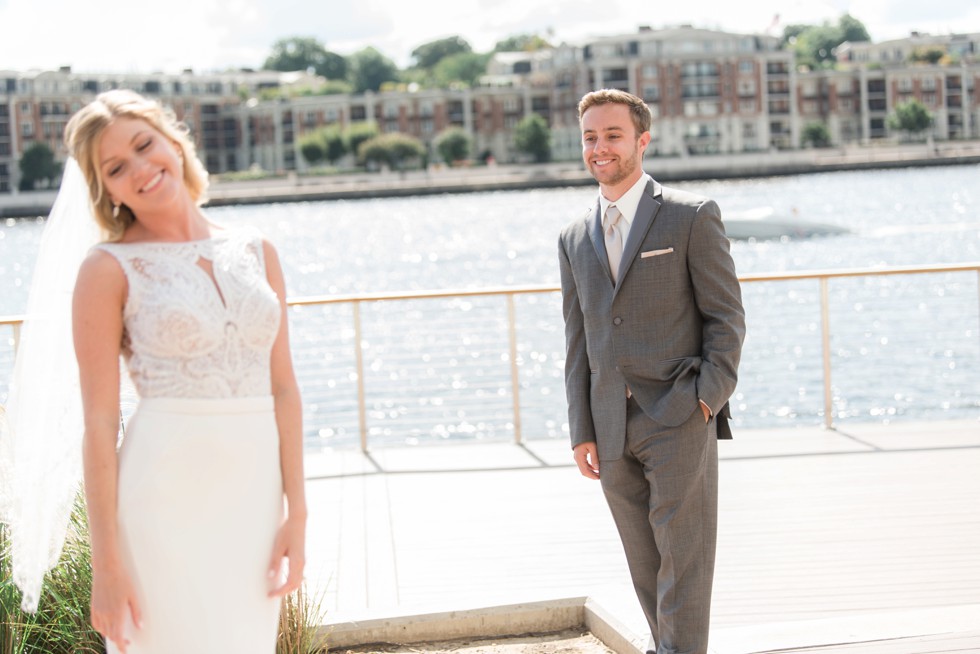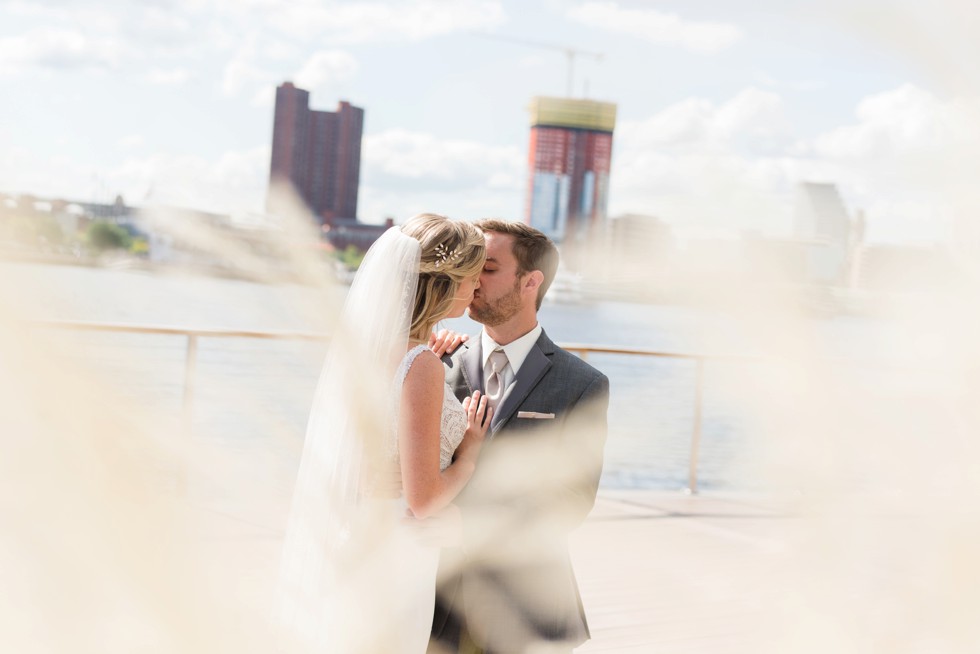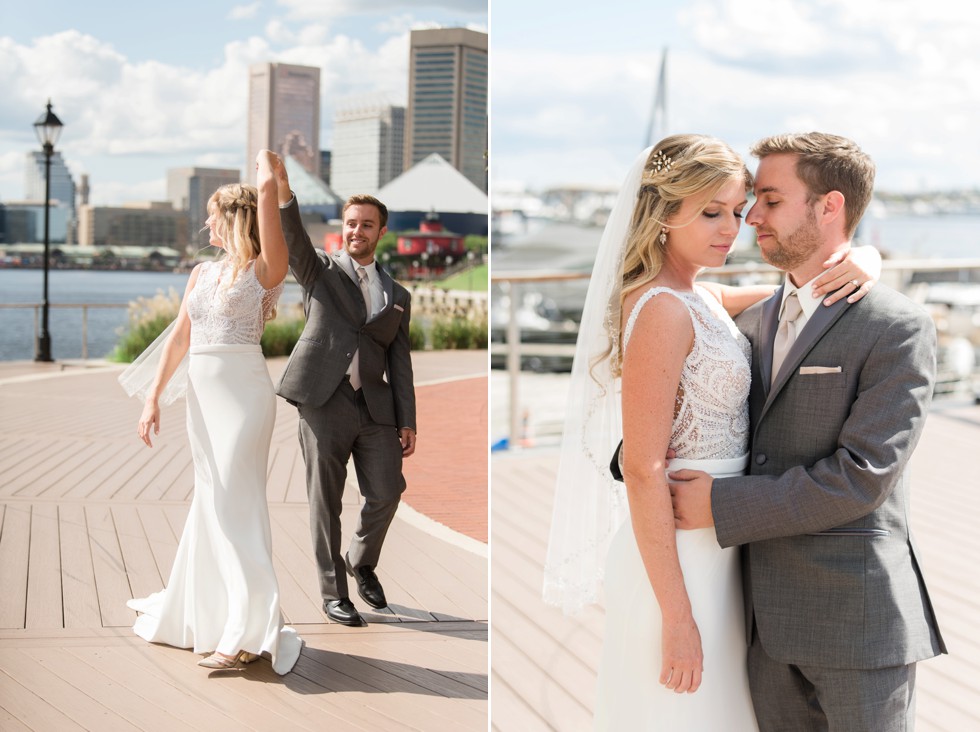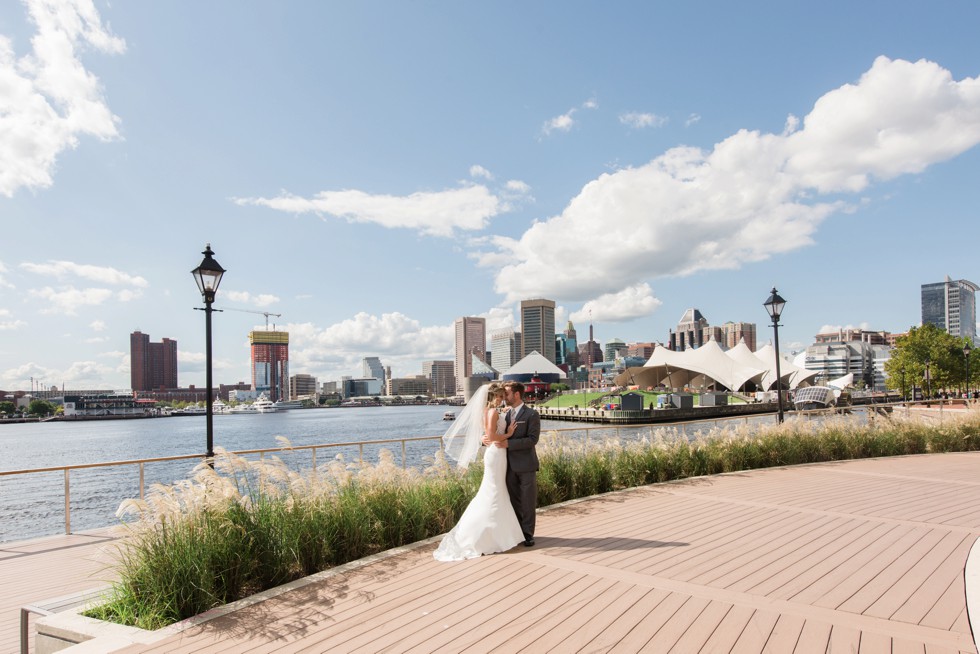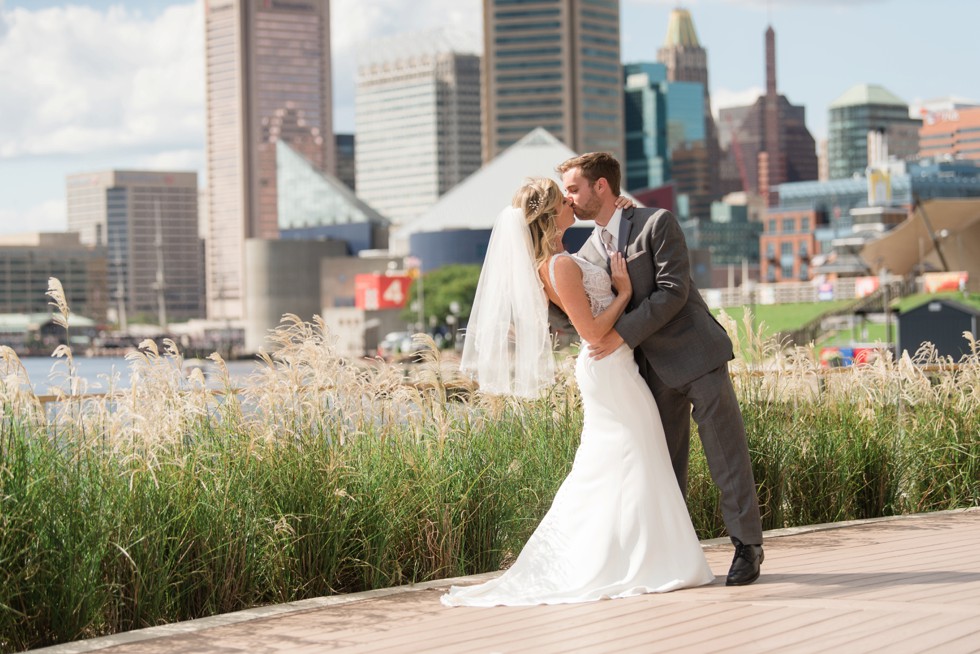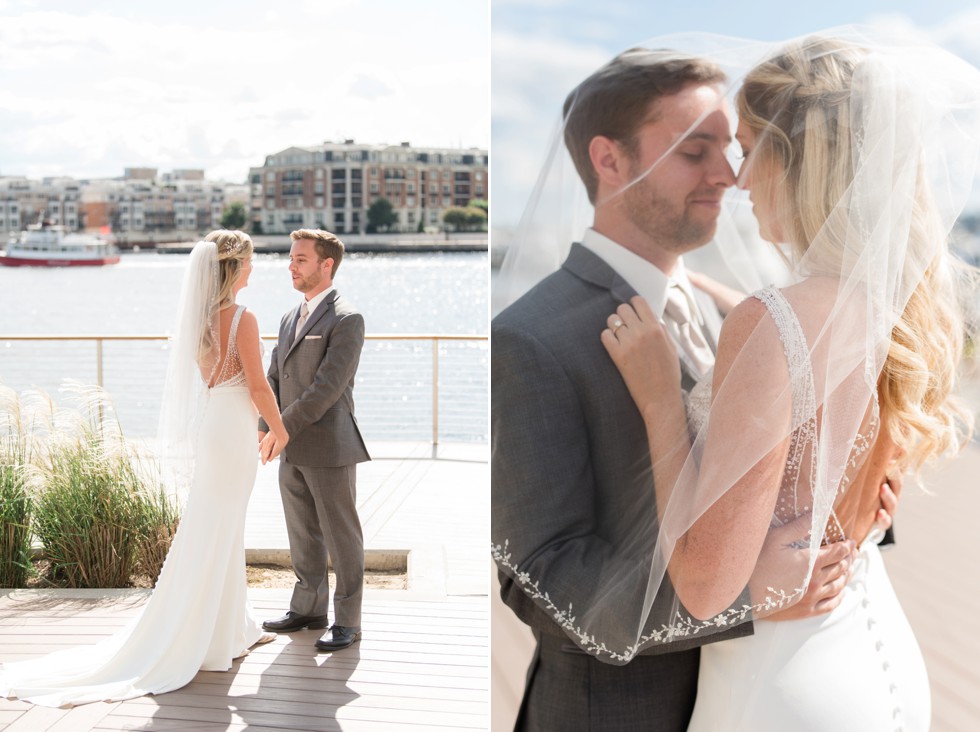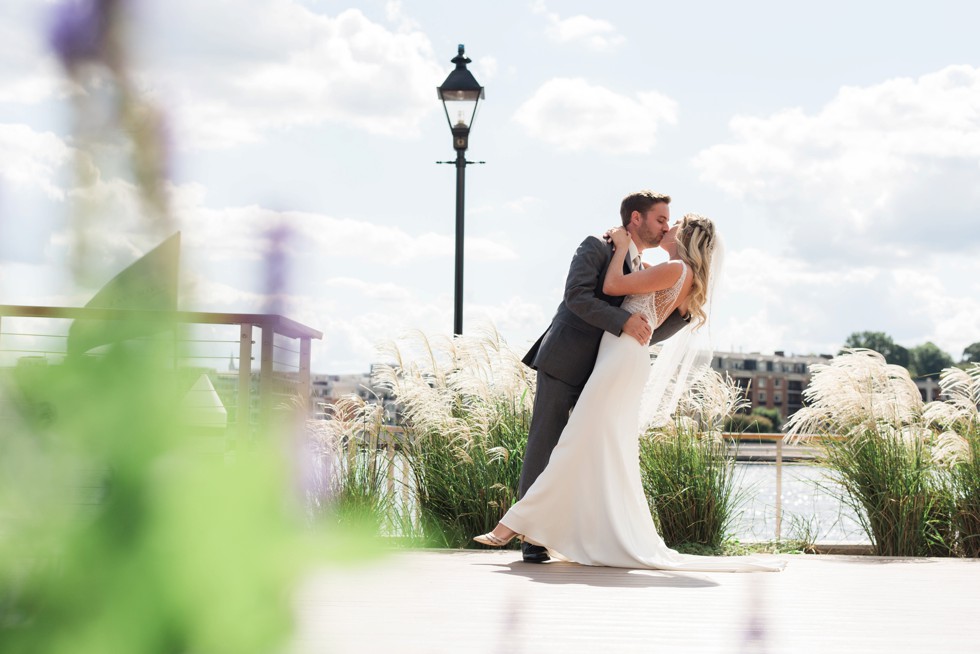 After the first look overlooking the Baltimore harbor we headed over to their ceremony and reception space at the Baltimore Museum of Industry.  The BMI offers a "breathtaking view" of Baltimore's Inner Harbor.  Kelley the coordinator was incredible to work with and helped to make sure the day flowed effortlessly. She even helped the flower girl get enough confidence to walk down the aisle!!  The industrial vibe of BMI and the waterfront view as well as being able to see Mike's office Exelon all seem to be perks for this couple. Not to mention they were able to bring their two dogs along for the ceremony!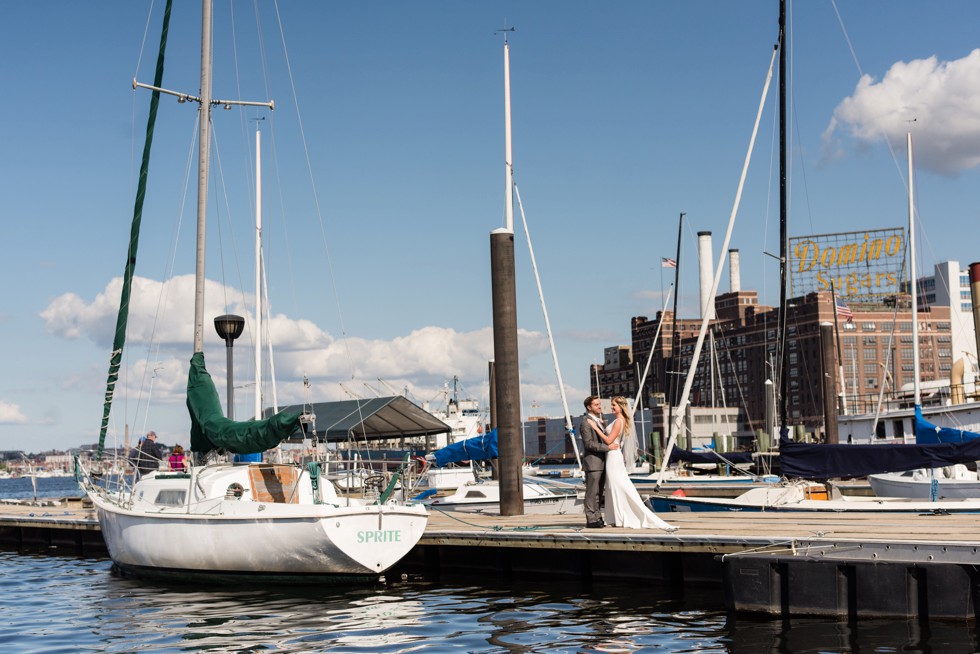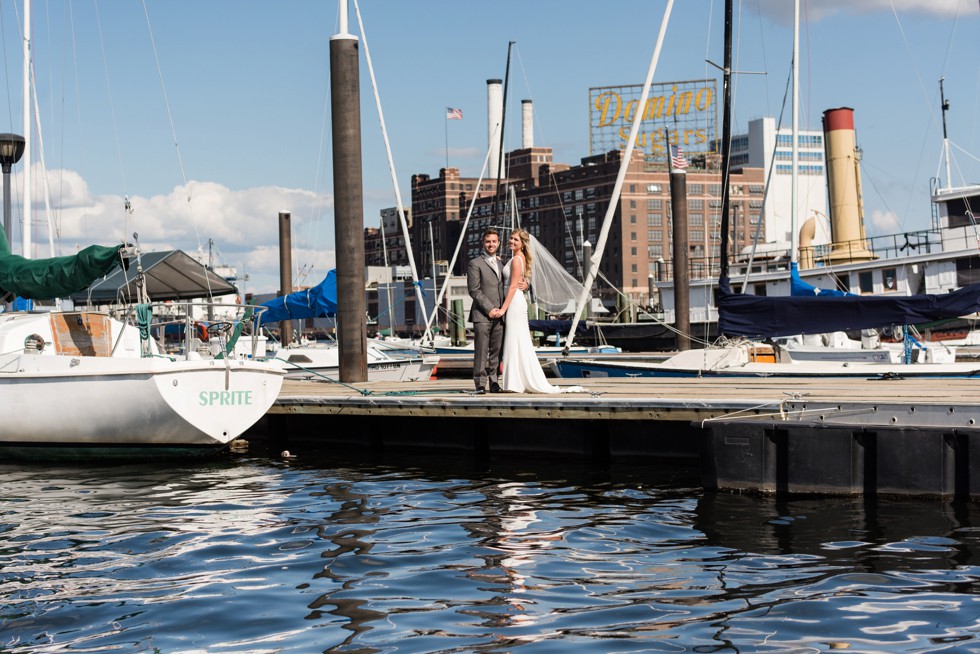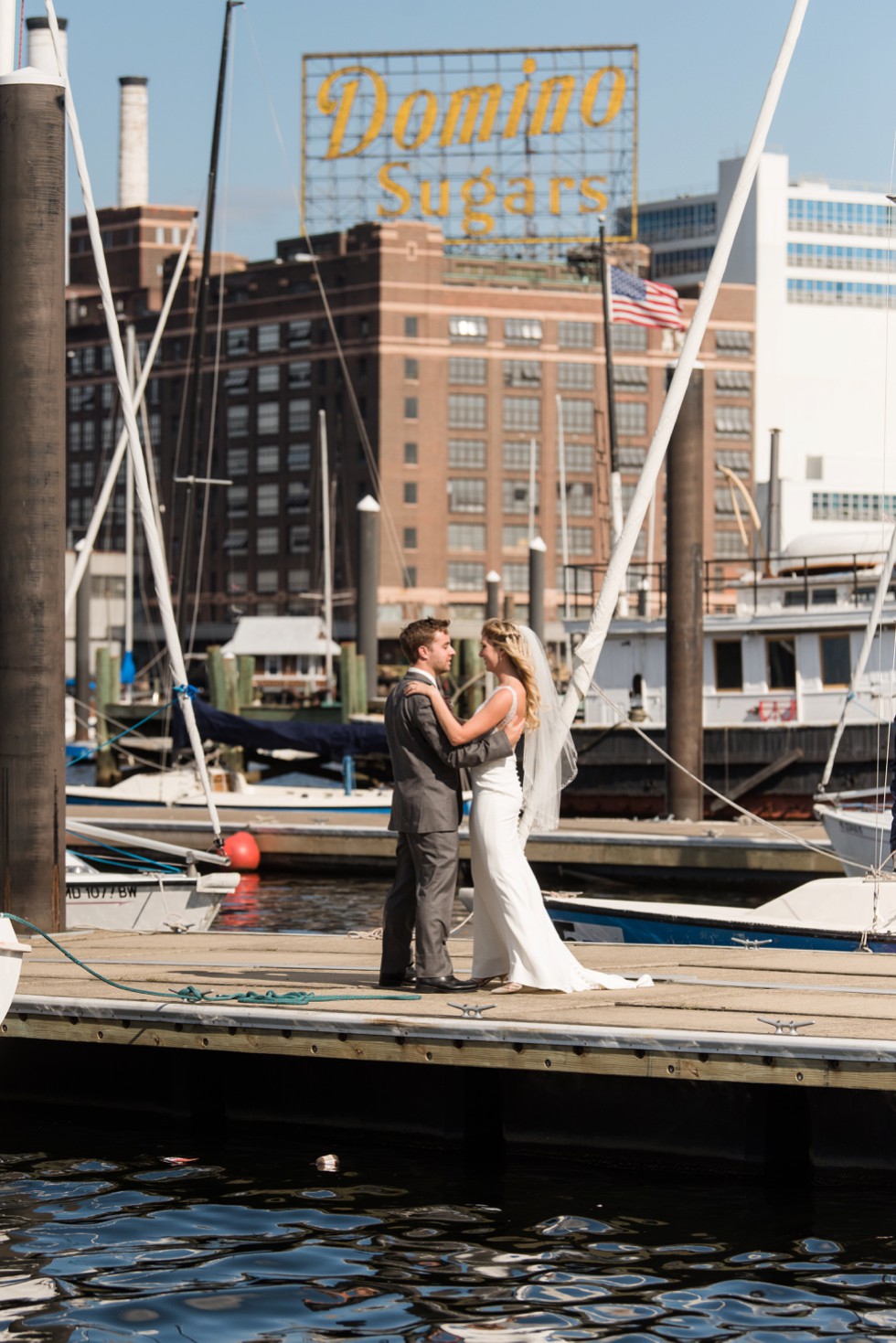 Feels a bit full circle to have Lindsay and Mike beside a sailboat on the Baltimore Inner harbor.  A year ago Mike proposed on a private sailboat on the harbor with Lindsay's favorite pizza and a gorgeous sunset.  So special to bring it all together at their wedding <3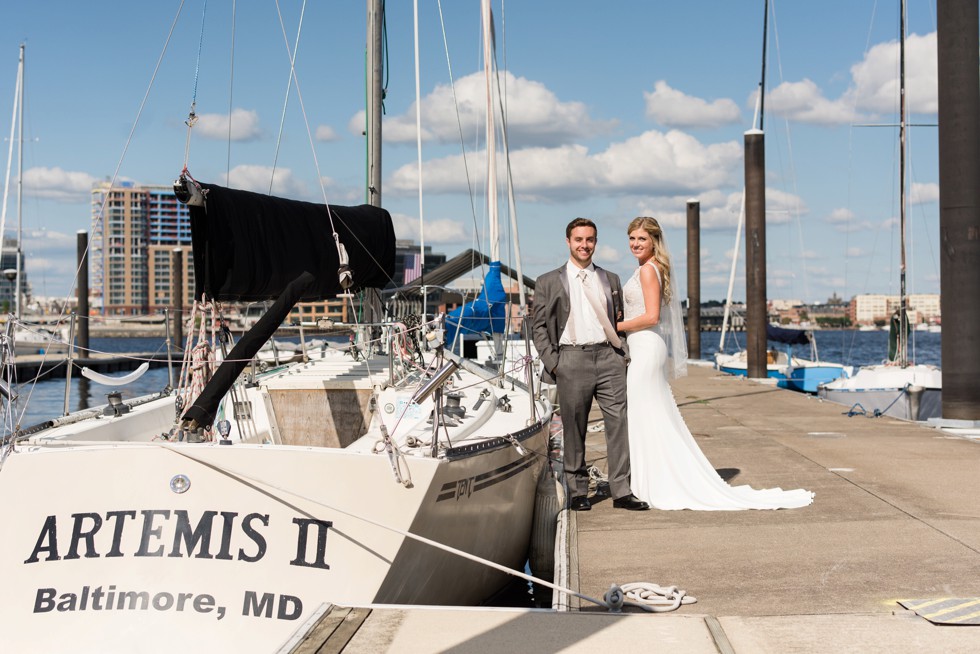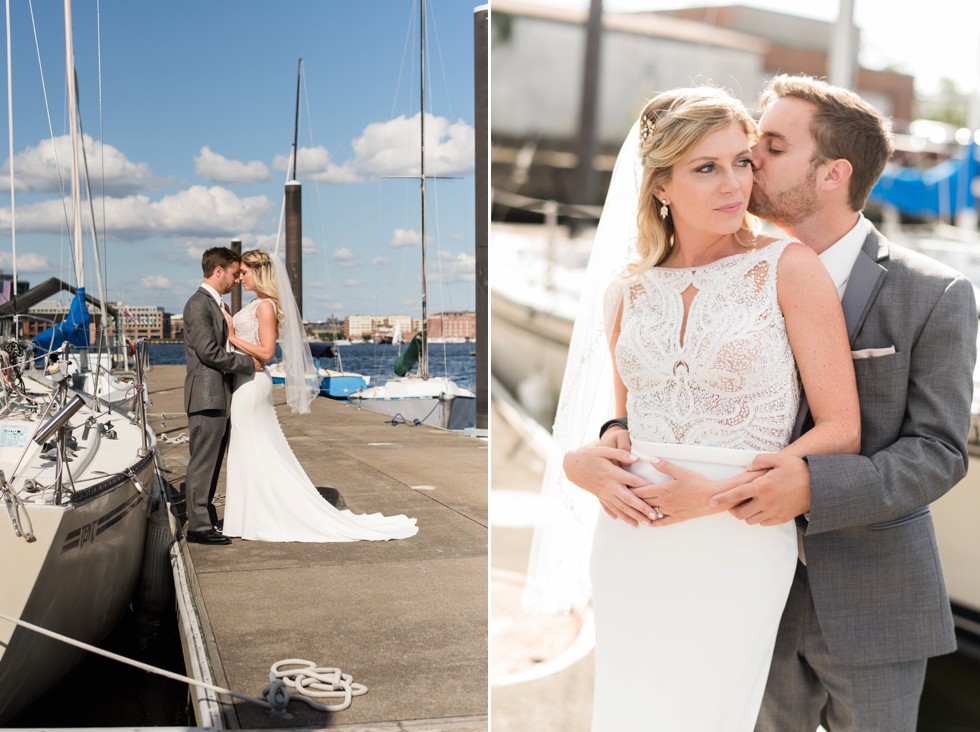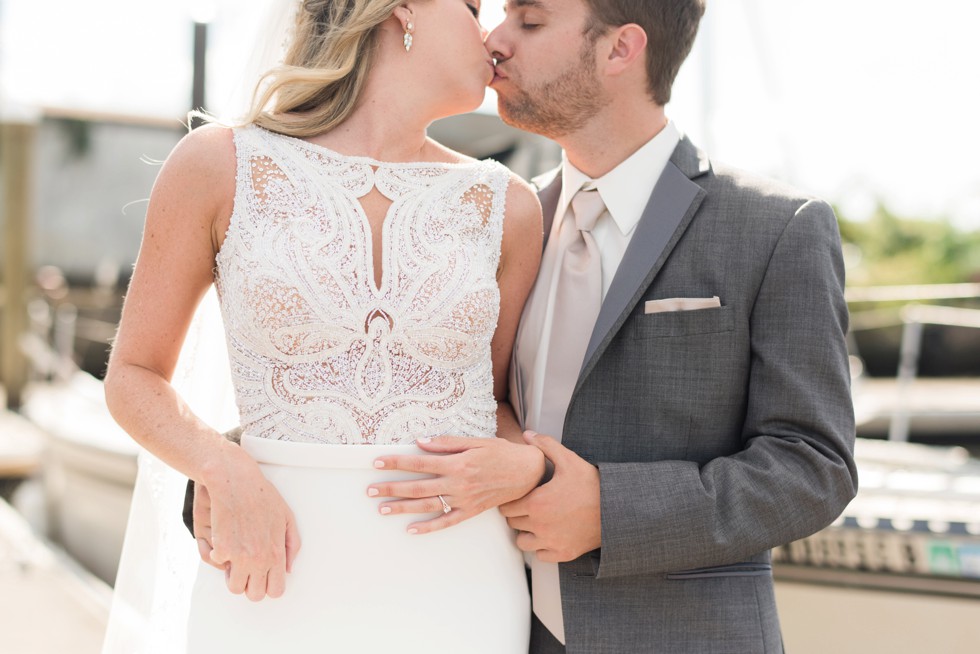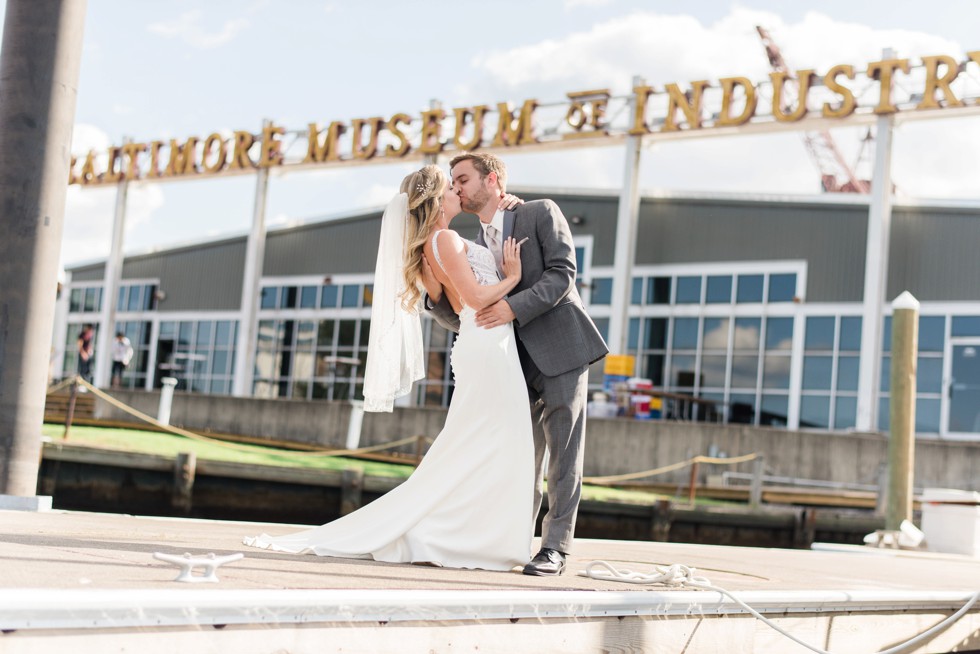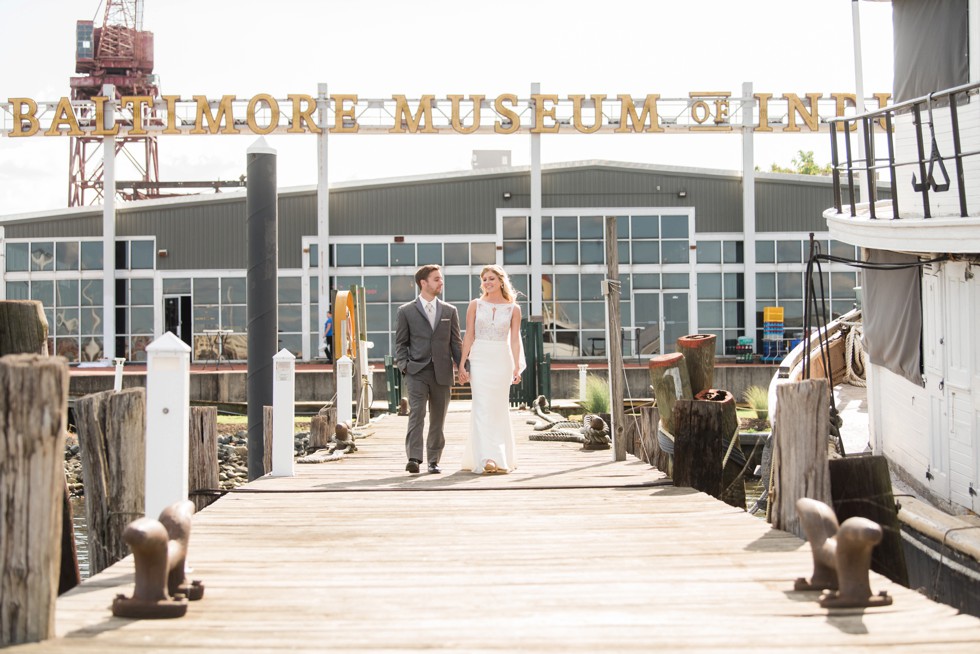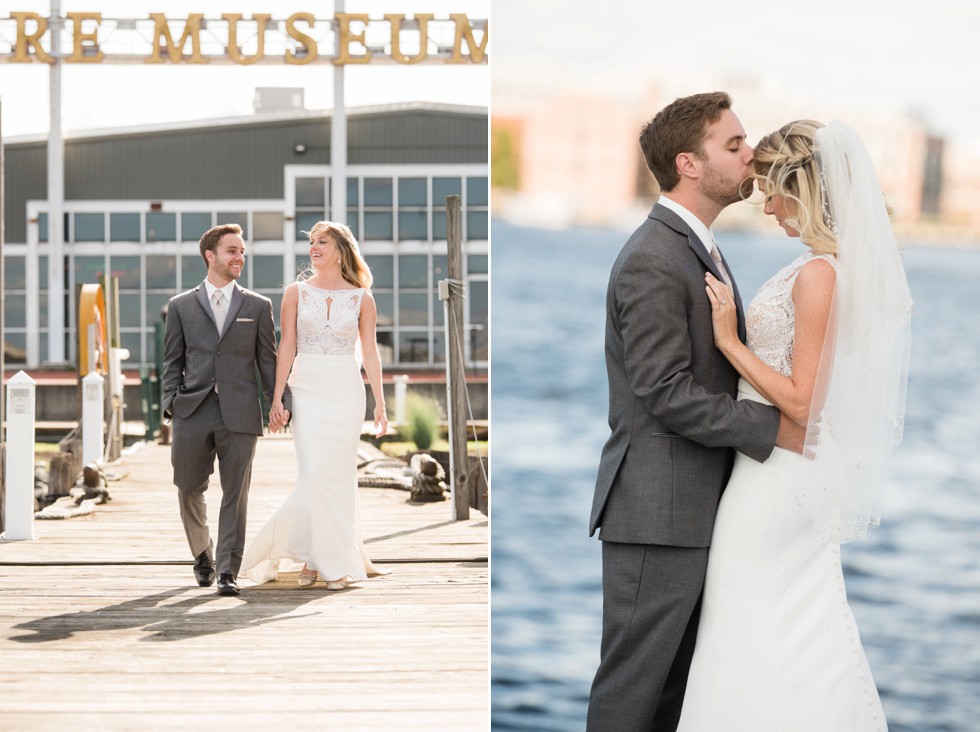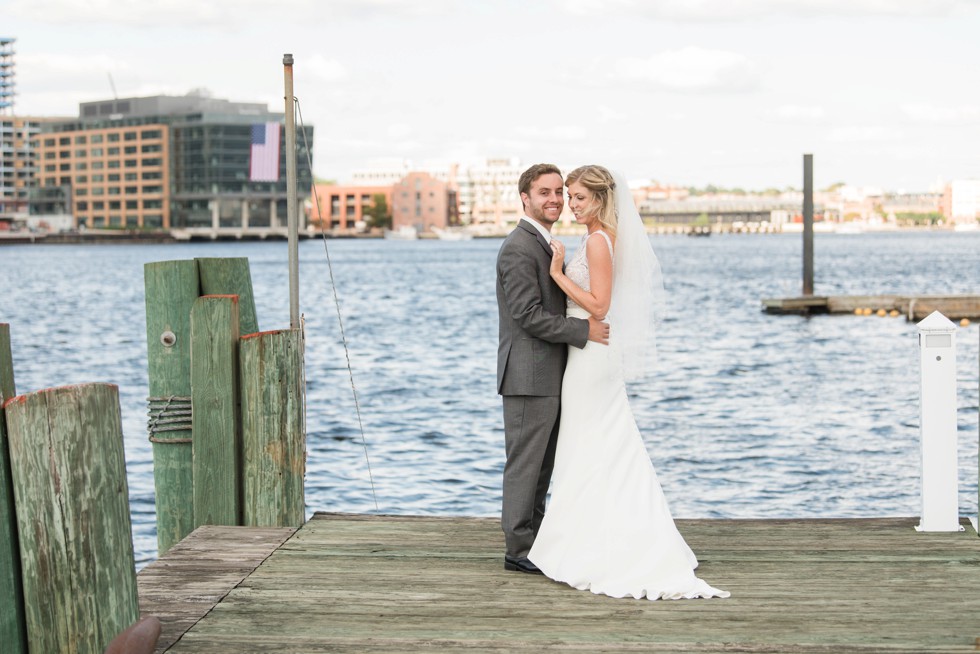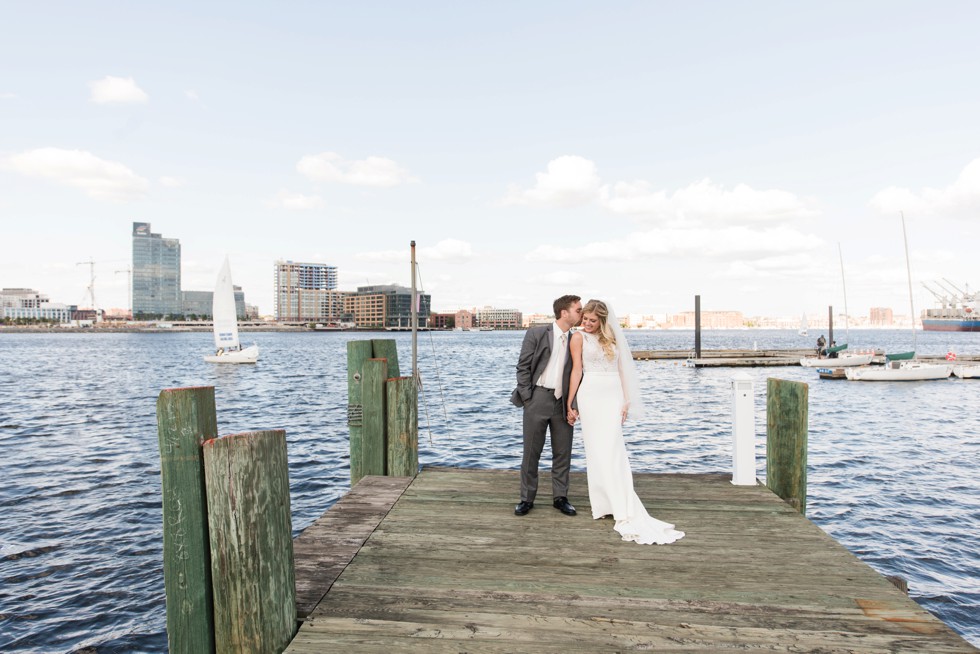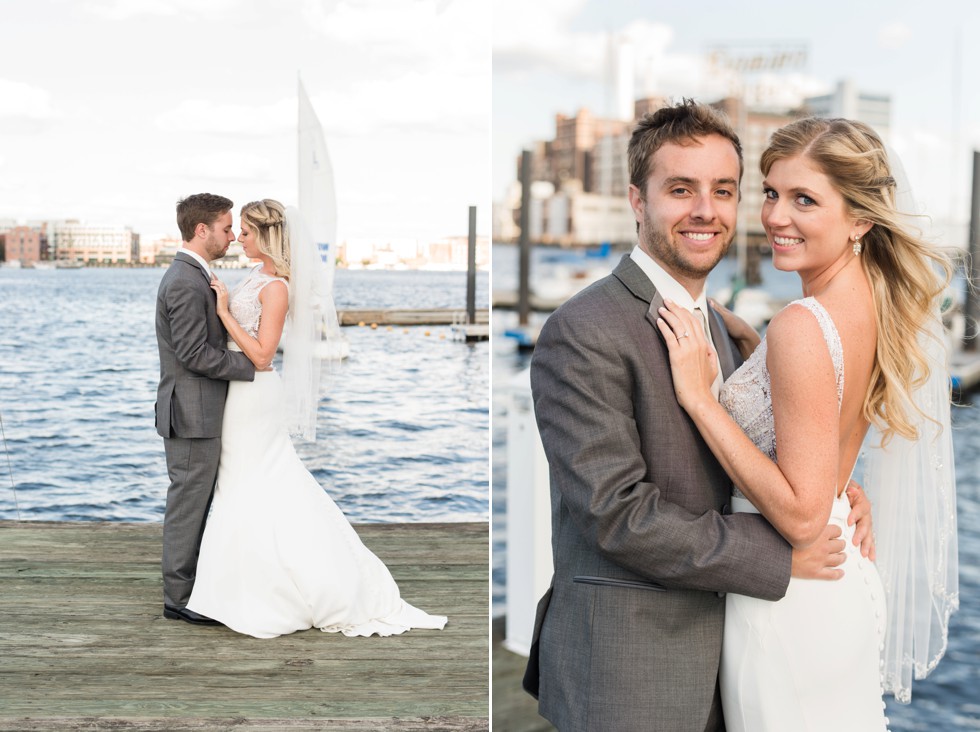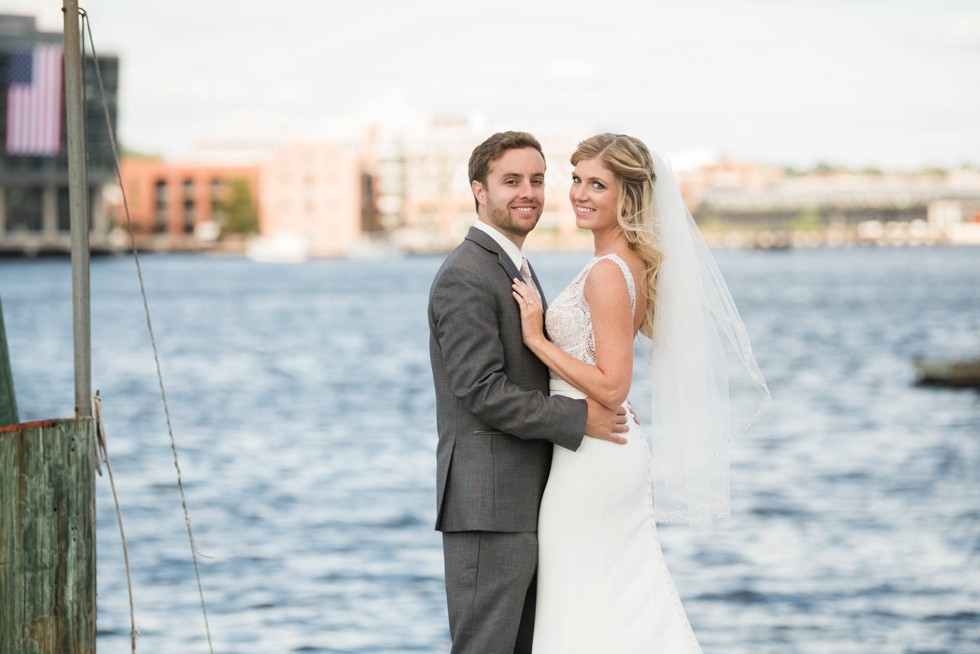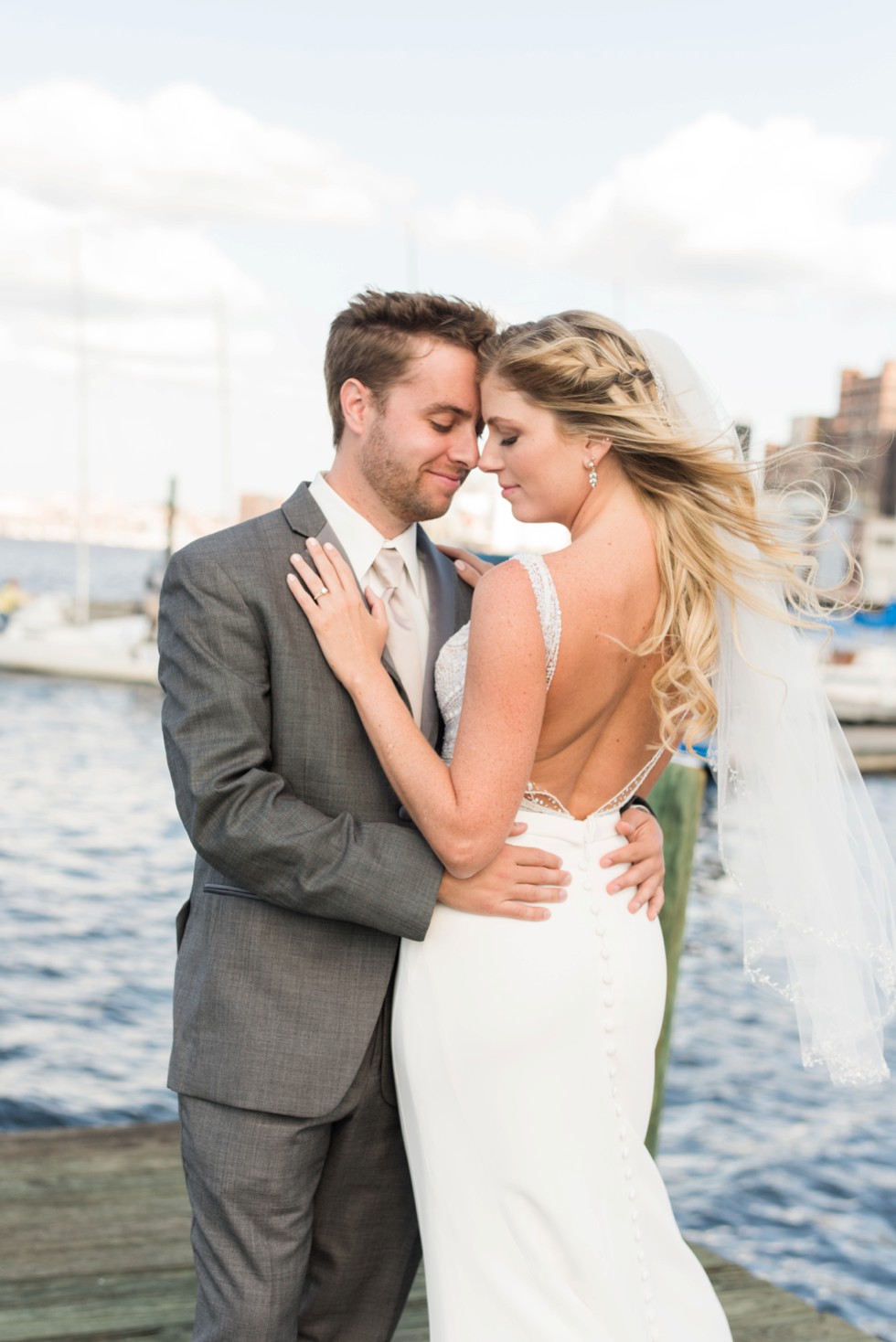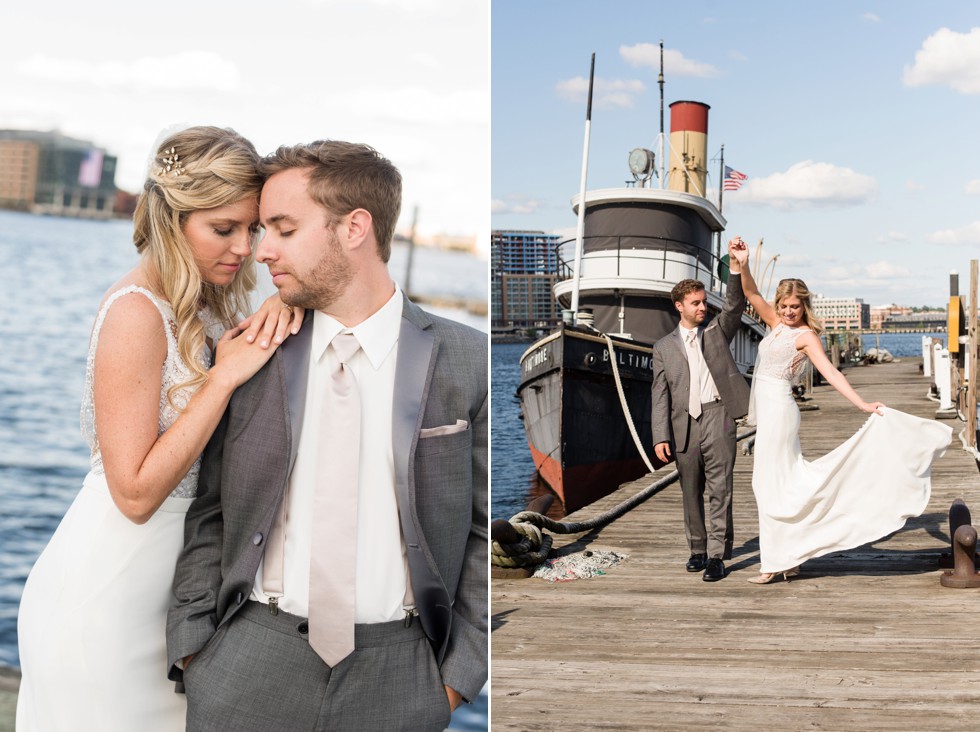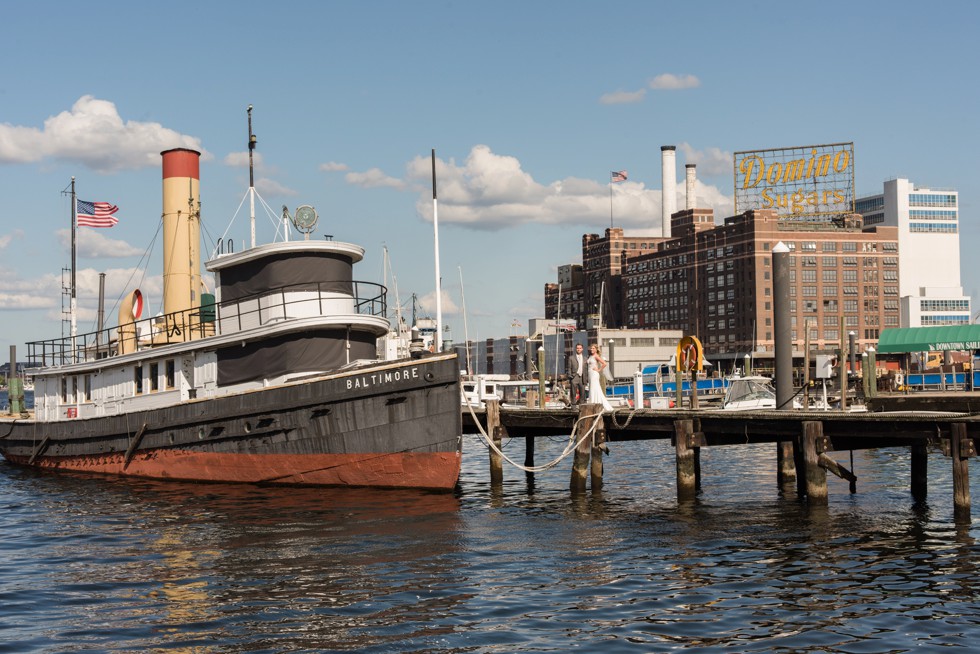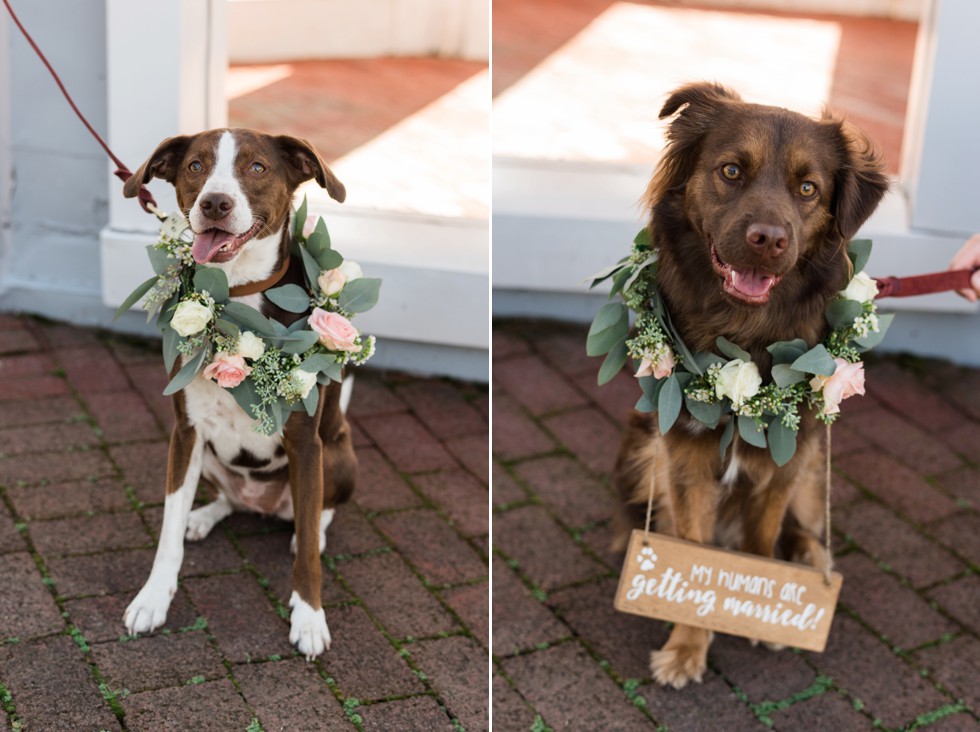 The two cutest pups who were SO well behaved for the entire ceremony! Rocking the prettiest floral collars I have ever seen.  Lindsay and Mike must be good doggy parents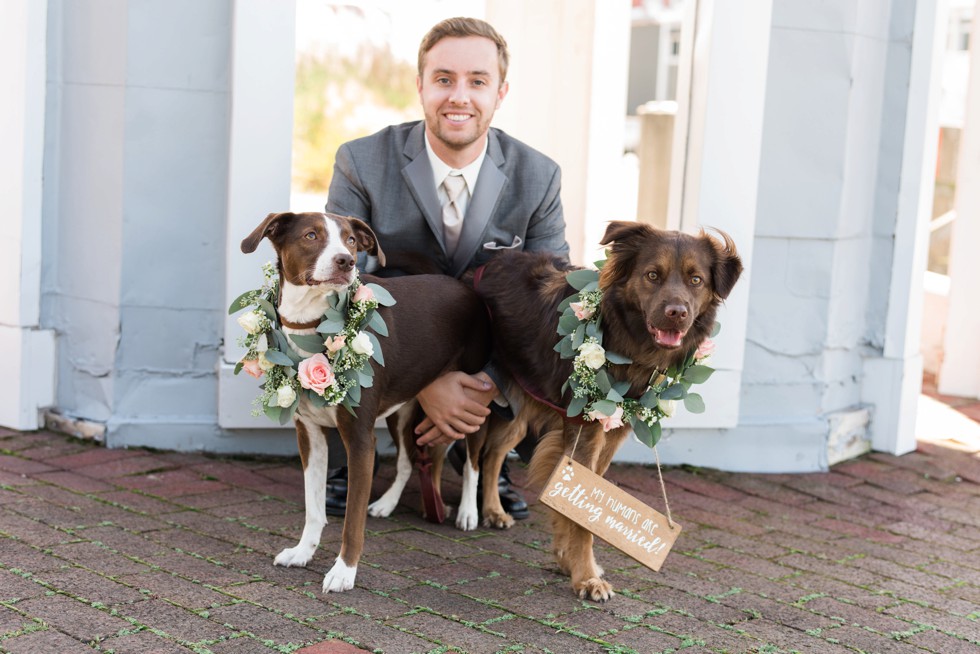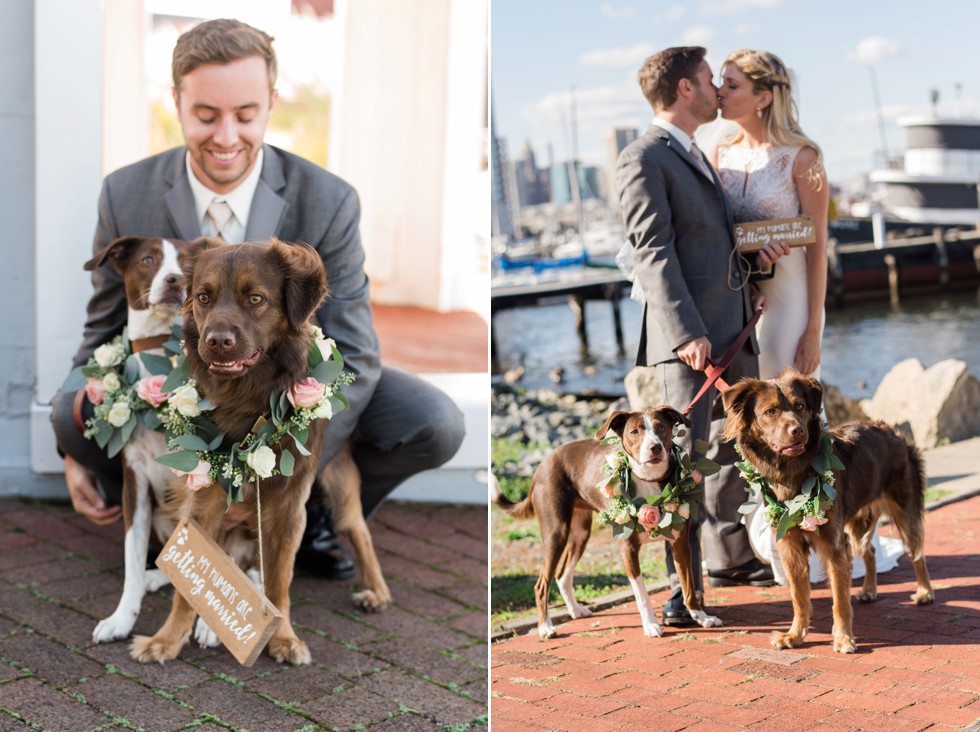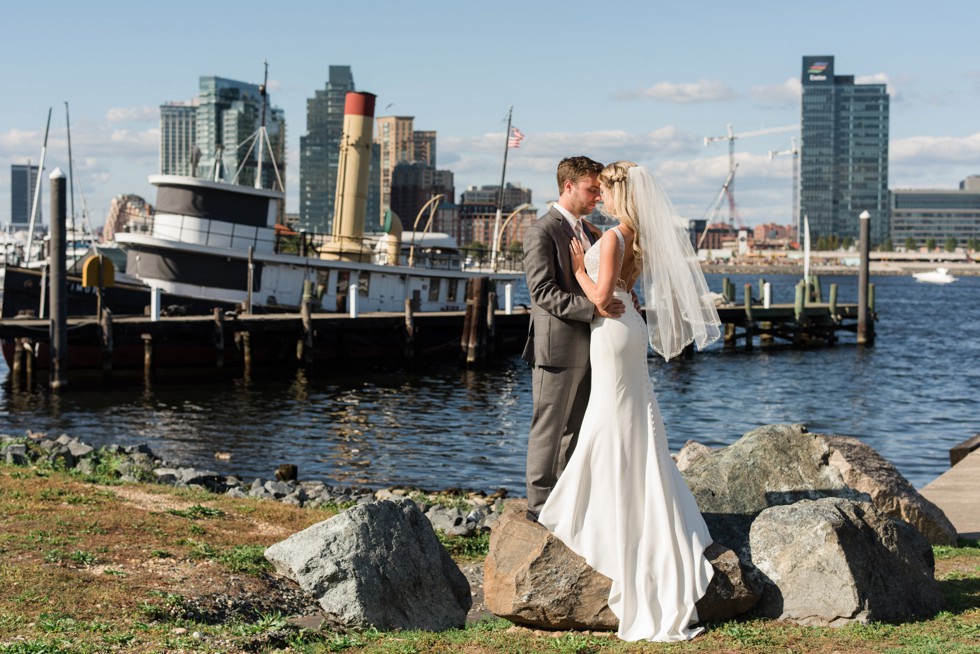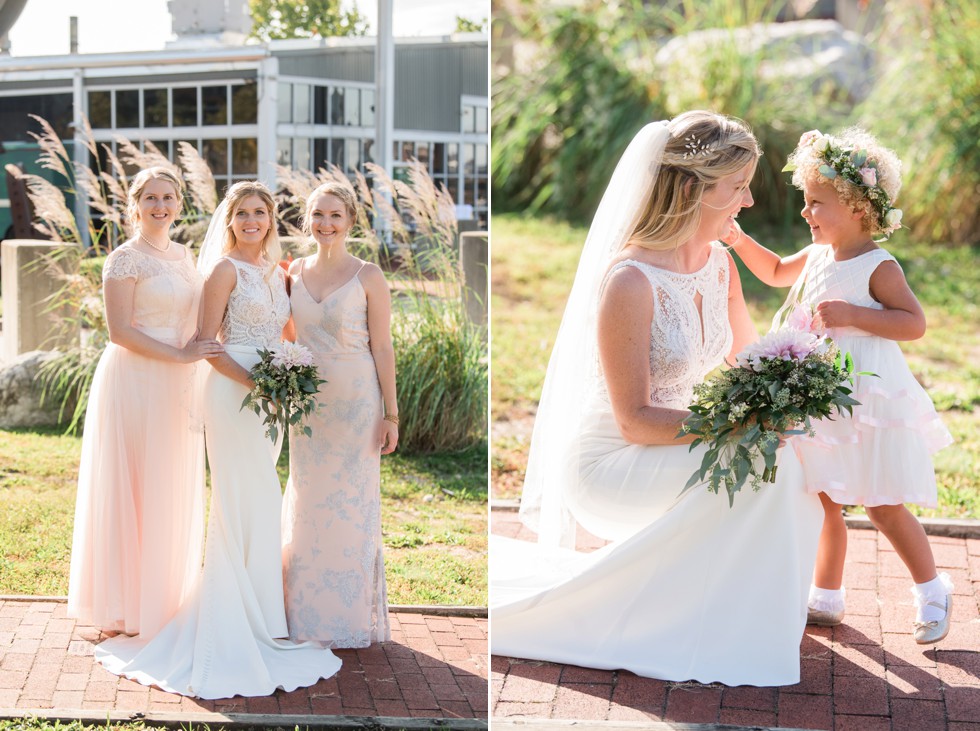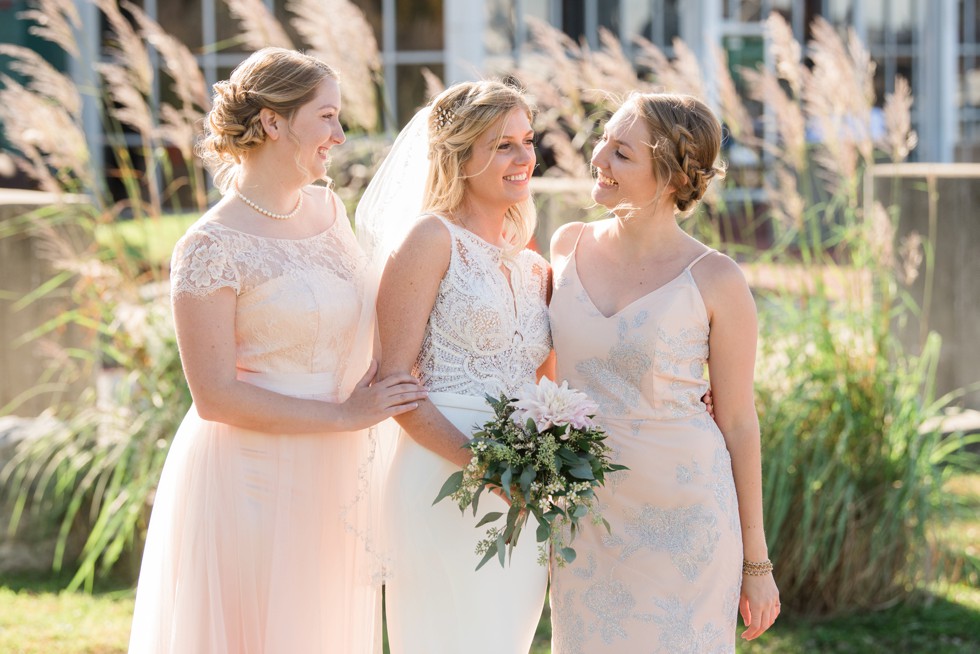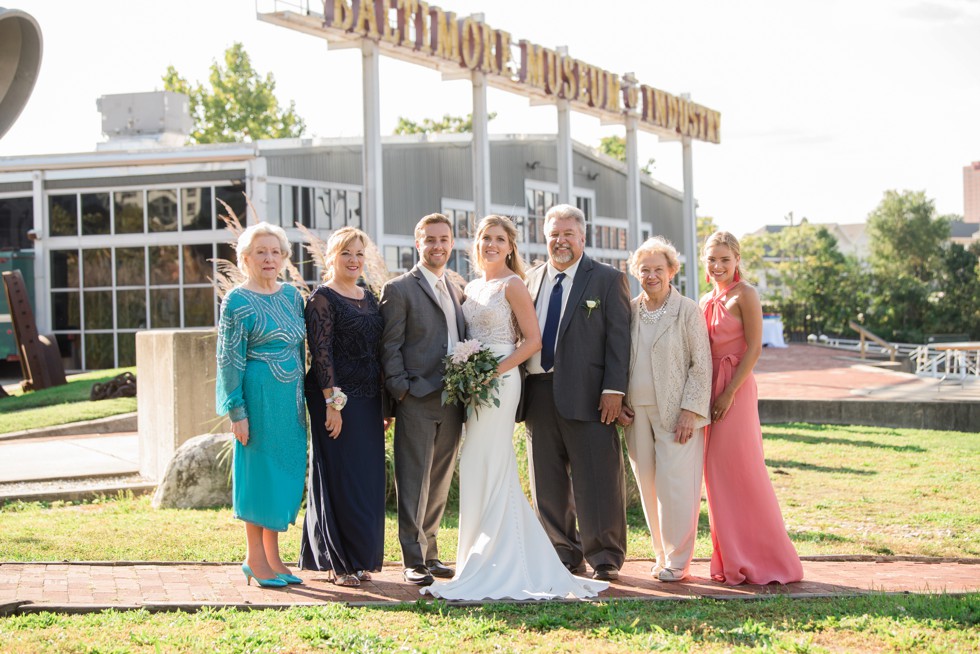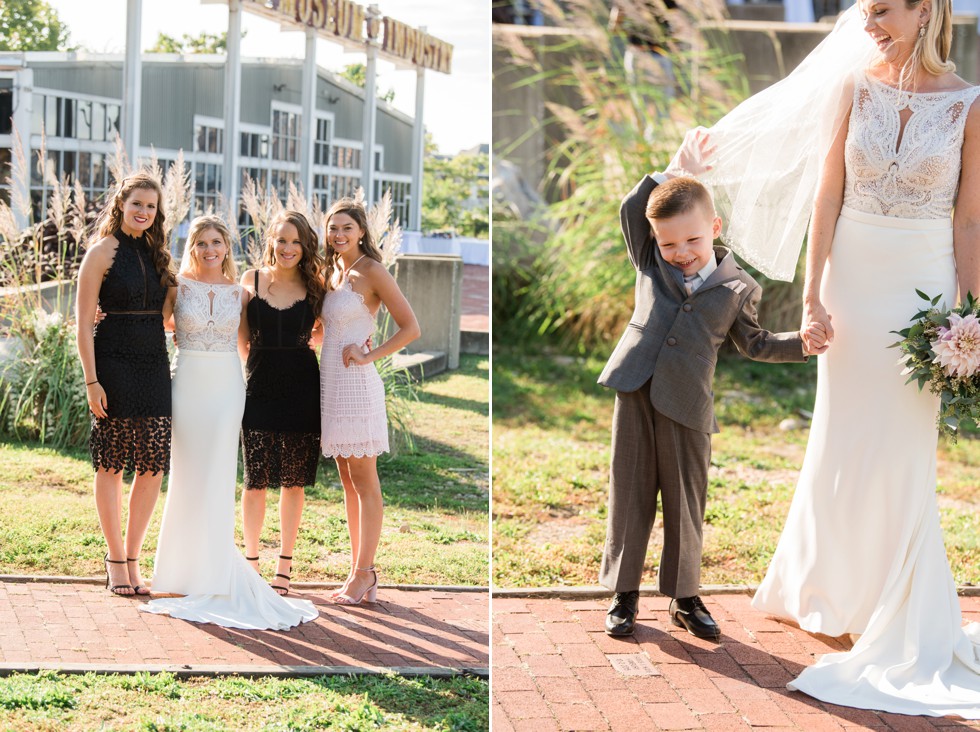 Did I mention this was NOT posed?! I asked the kiddos to hold hands and they all just started hugging and kissing.  Don't worry all the parents approved and loved this <3  I can't get over how sweet these two brothers were and that flower girls curly locks!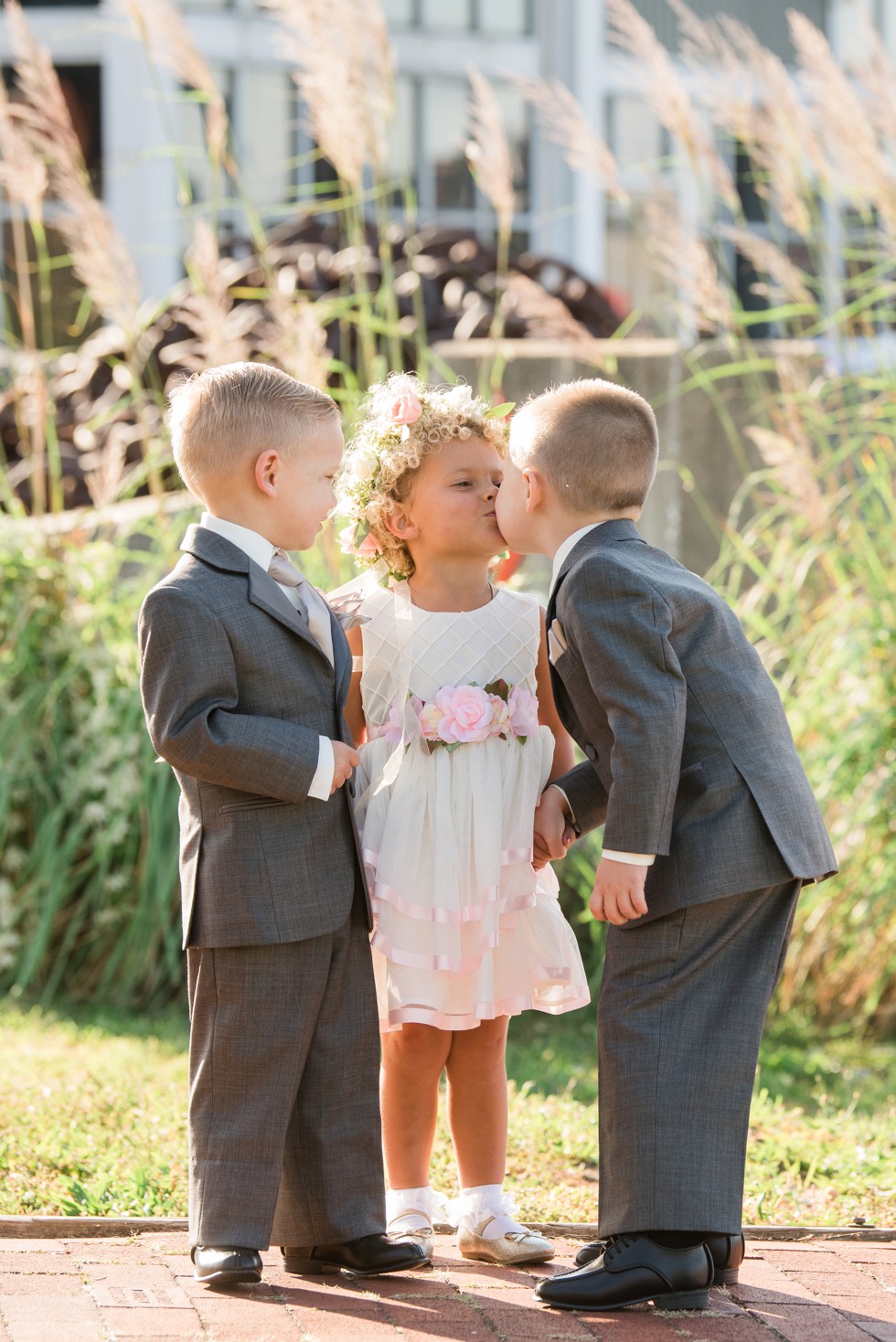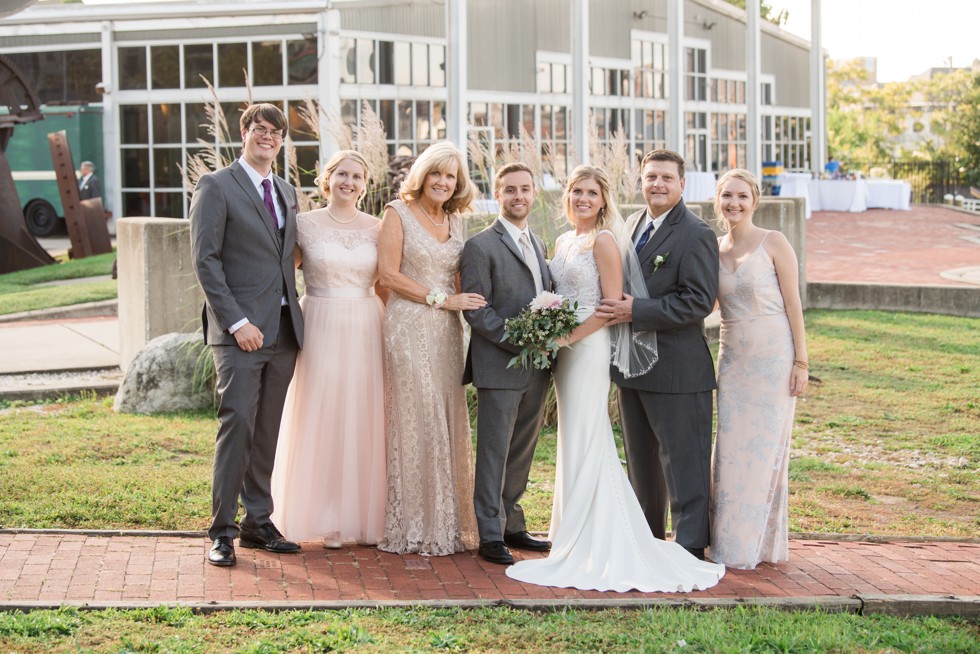 Three generations in one photo is always one of my favorite photographs to capture, especially when they're as sweet and snuggly as these three.  Lindsay's Mom and Grandmom were just the most lovely ladies, so helpful, & caring.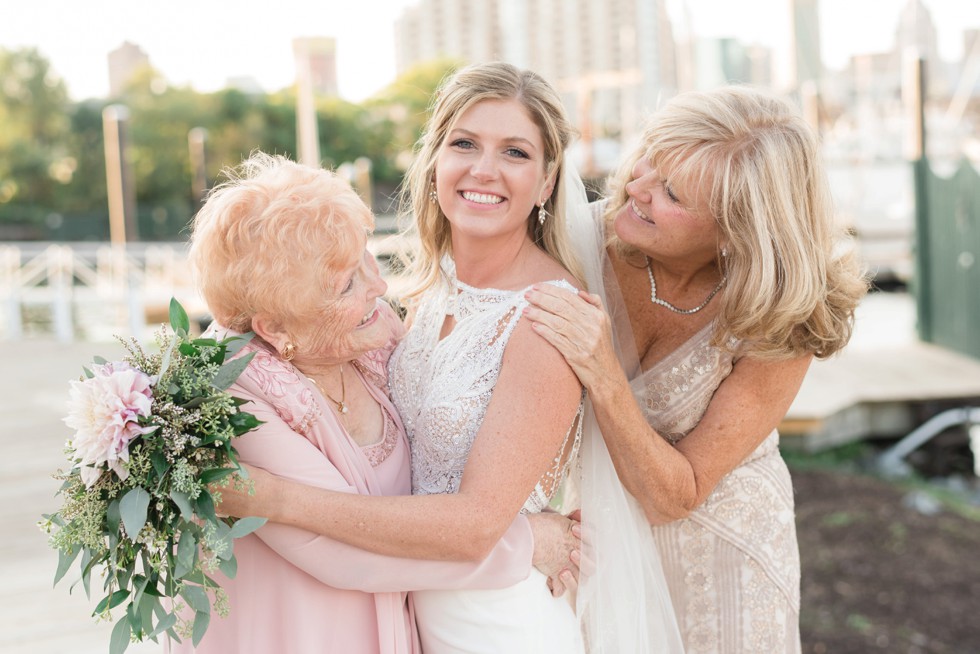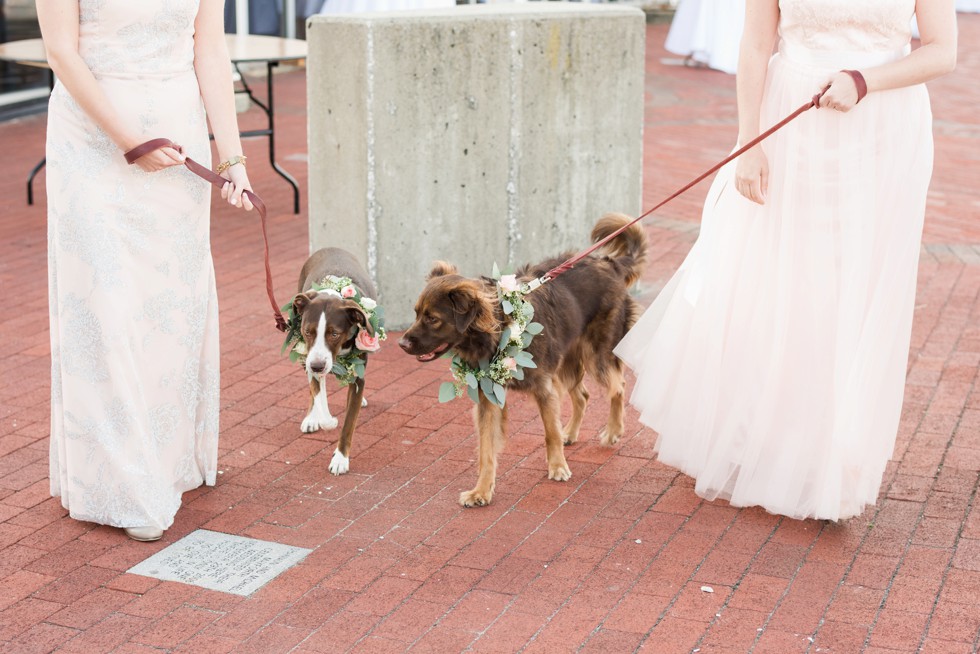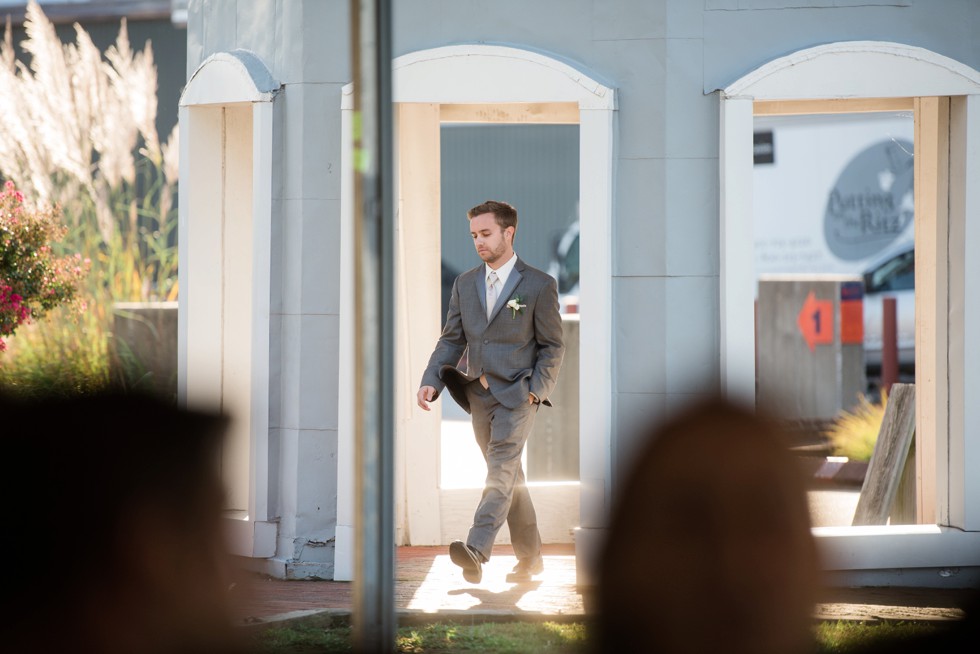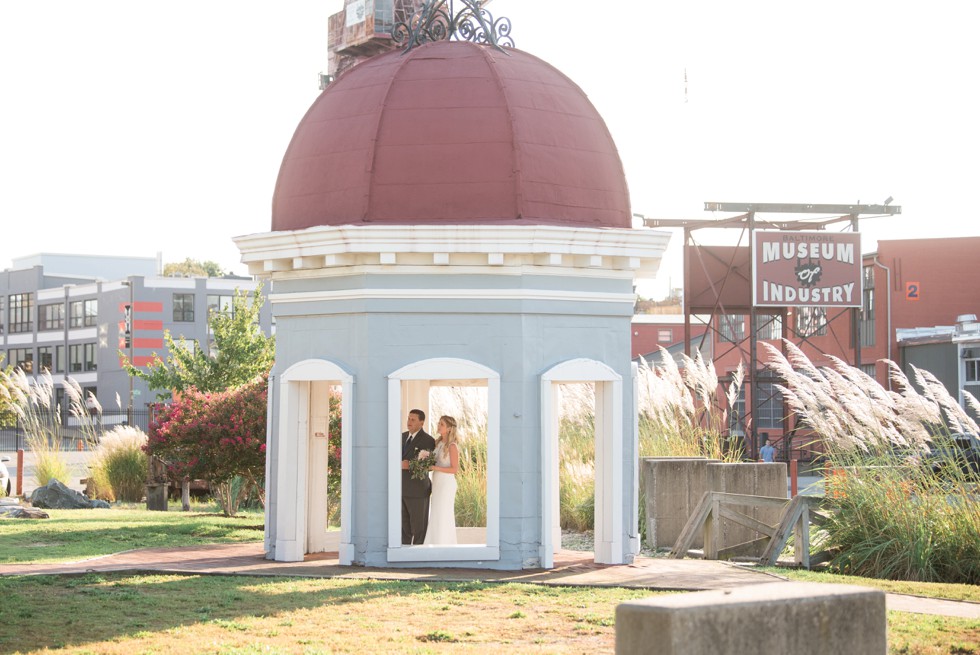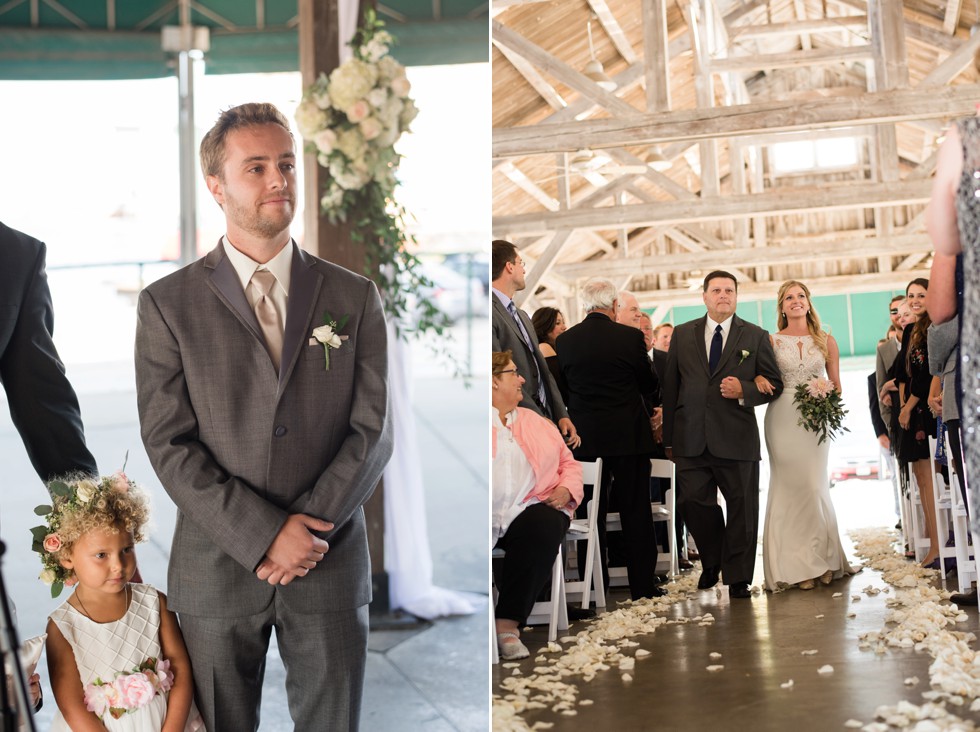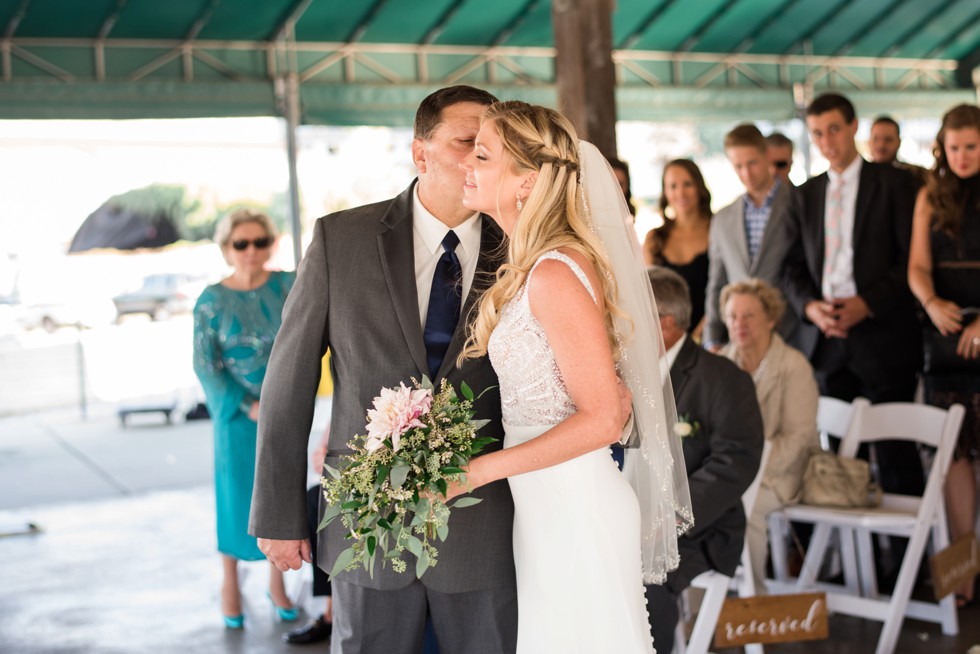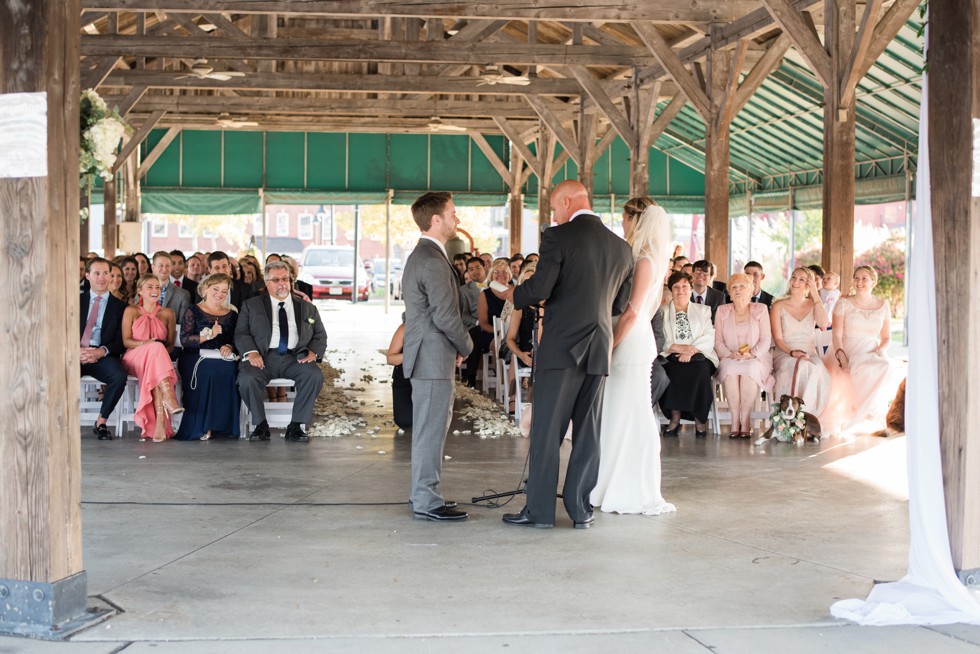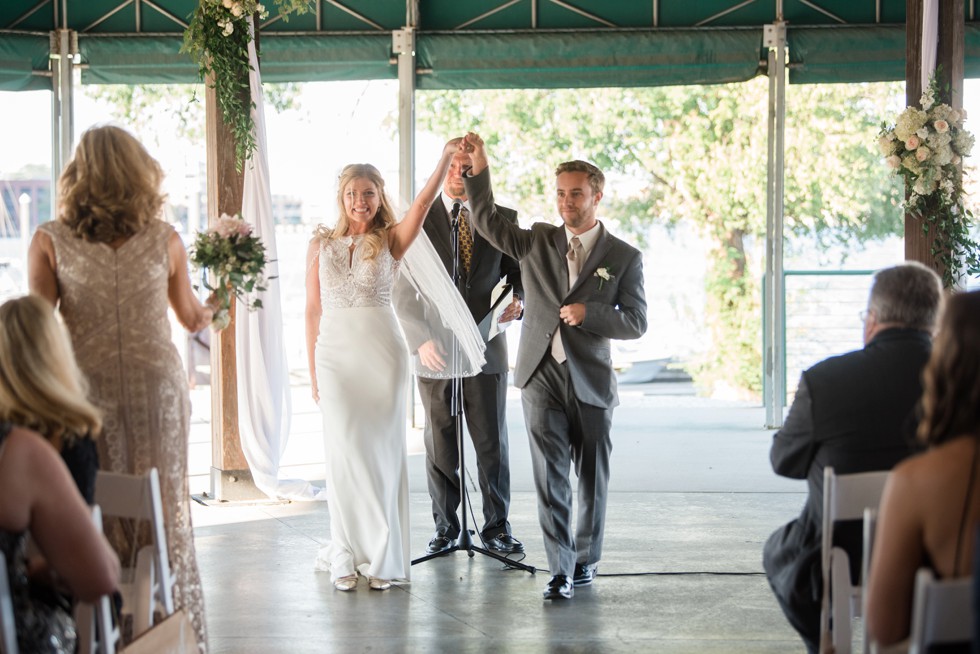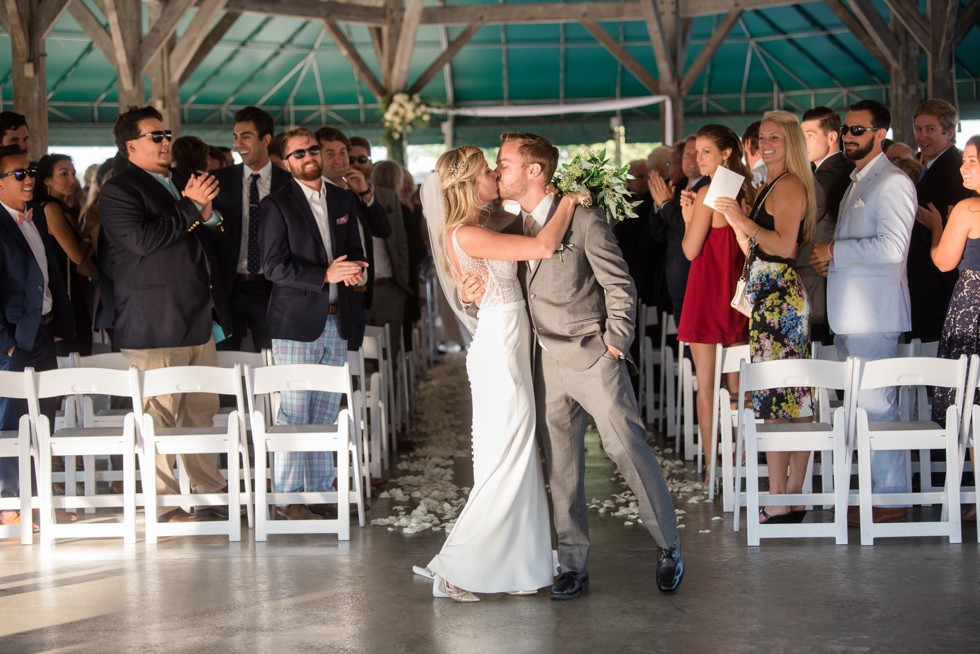 Man's best friend, all ceremonies should end with the best kiss of all, the one from you doggy child!!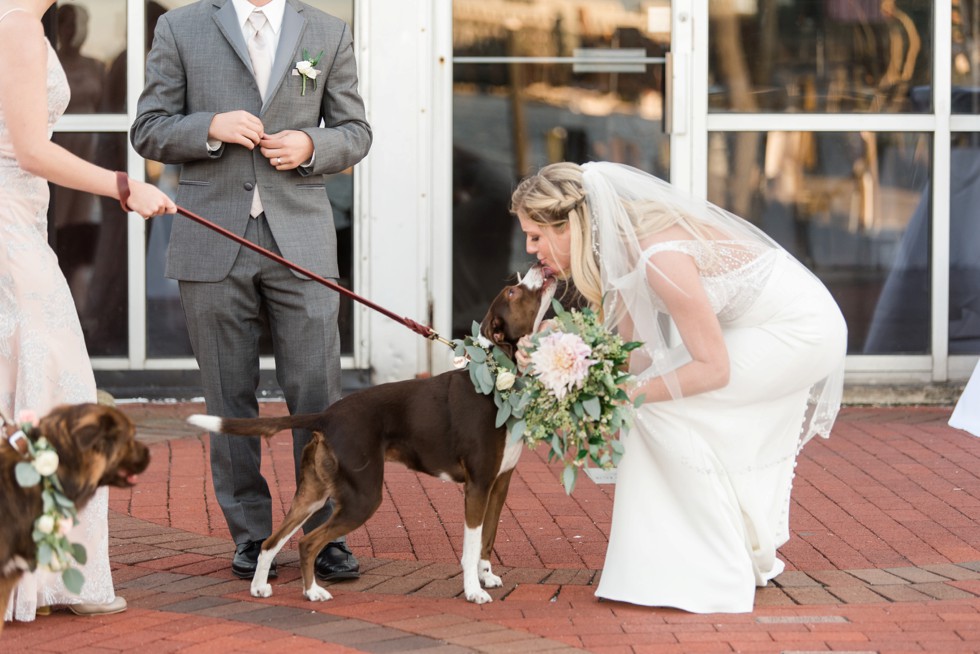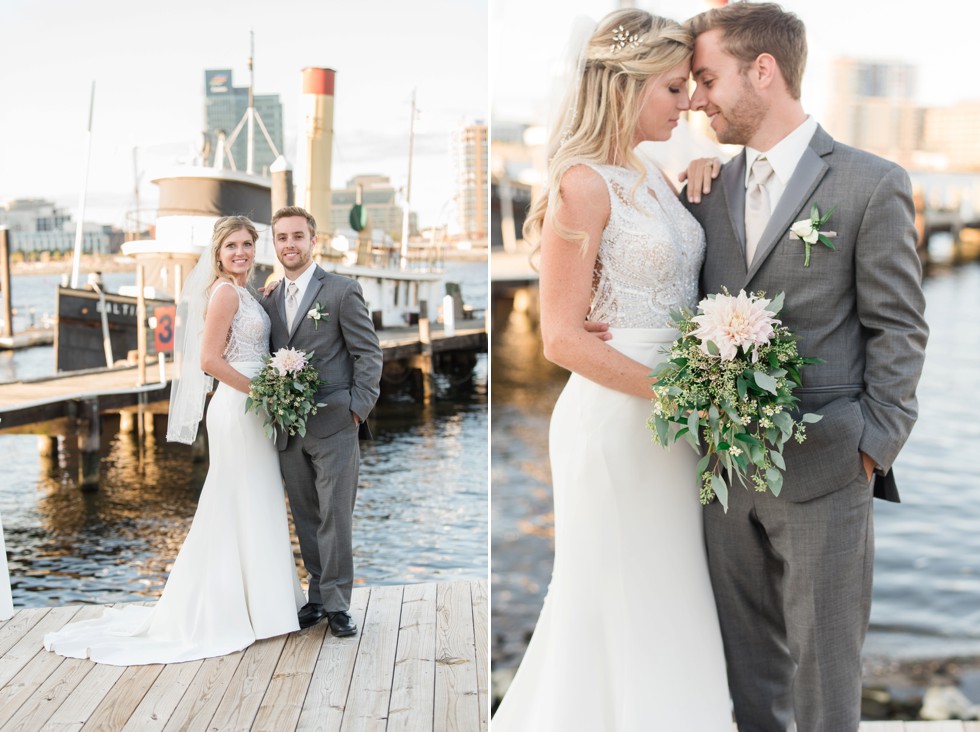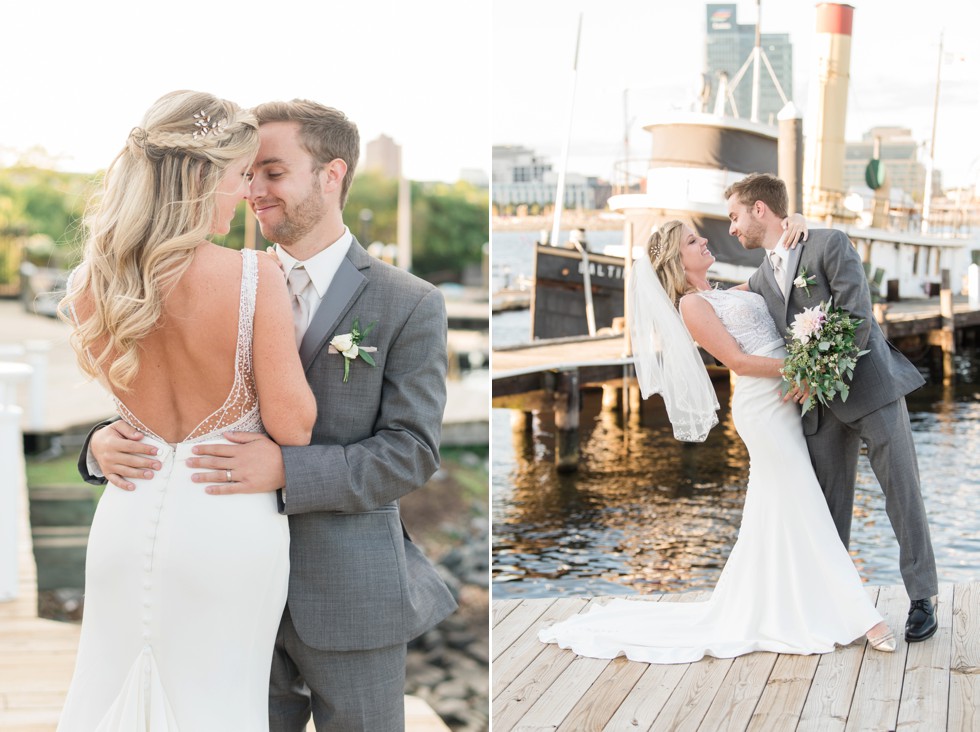 Just a private moment between Lindsay and Mike as they overlook the city they've fallen in love in and I imagine trace through all those memories that culminate into this wedding day.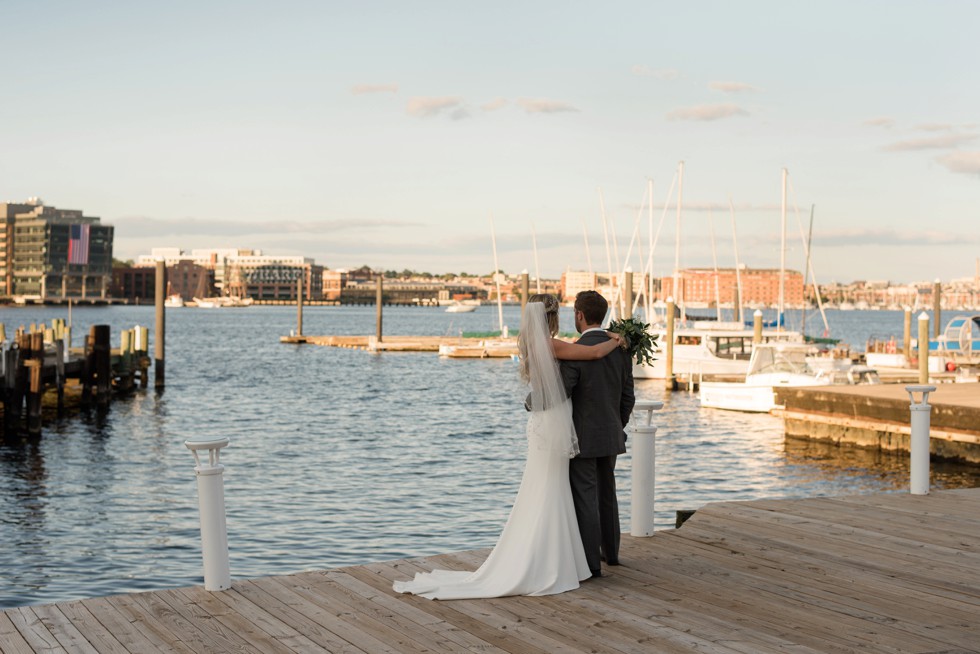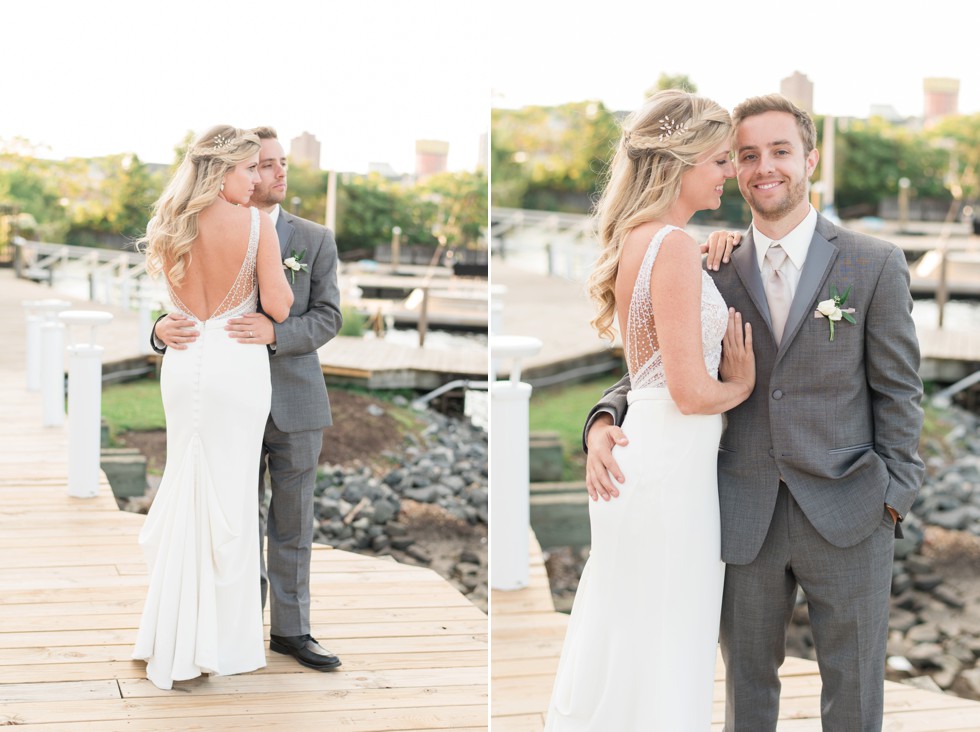 LOVED seeing Lauren & Jeremy who referred us to Lindsay and Mike also.  Have I mentioned how special it is when past couples share my name and then I have the honor of capturing their friends love stories?!  It feels like a big family and I couldn't be more grateful for all their kind words and love.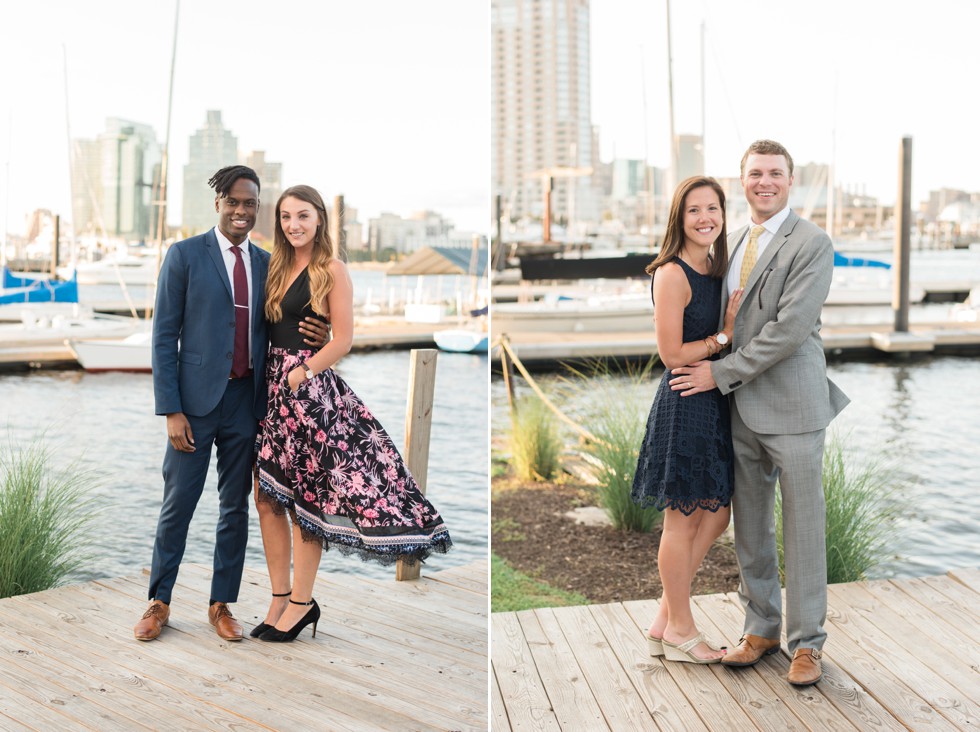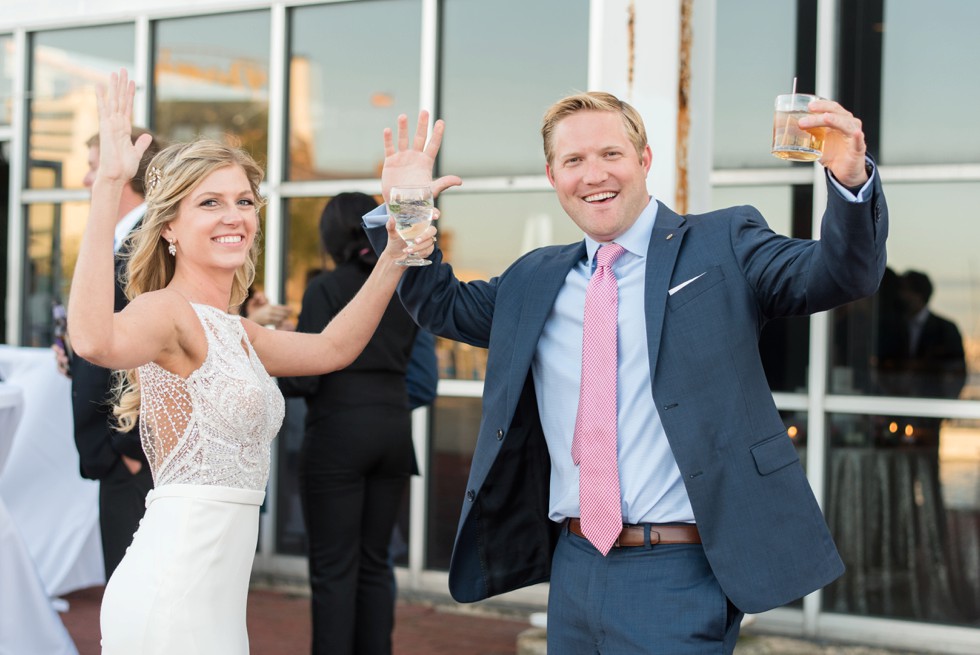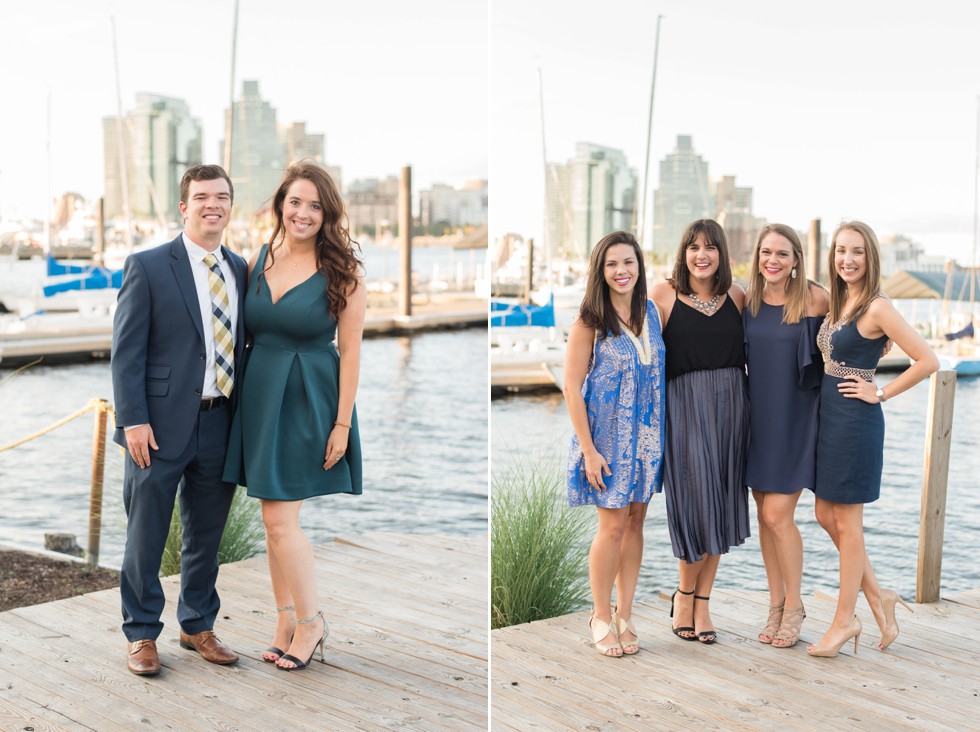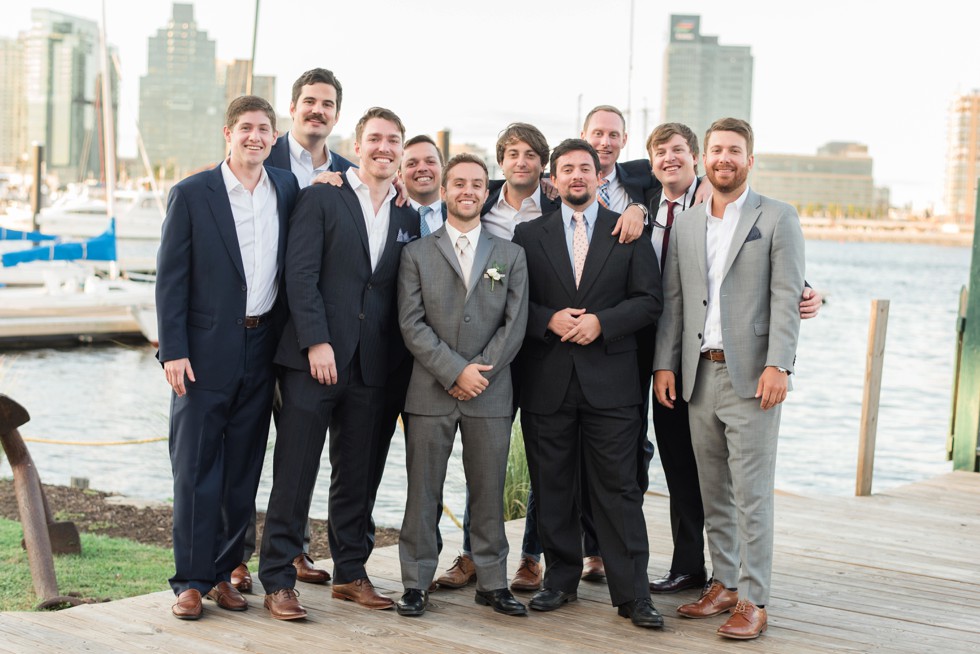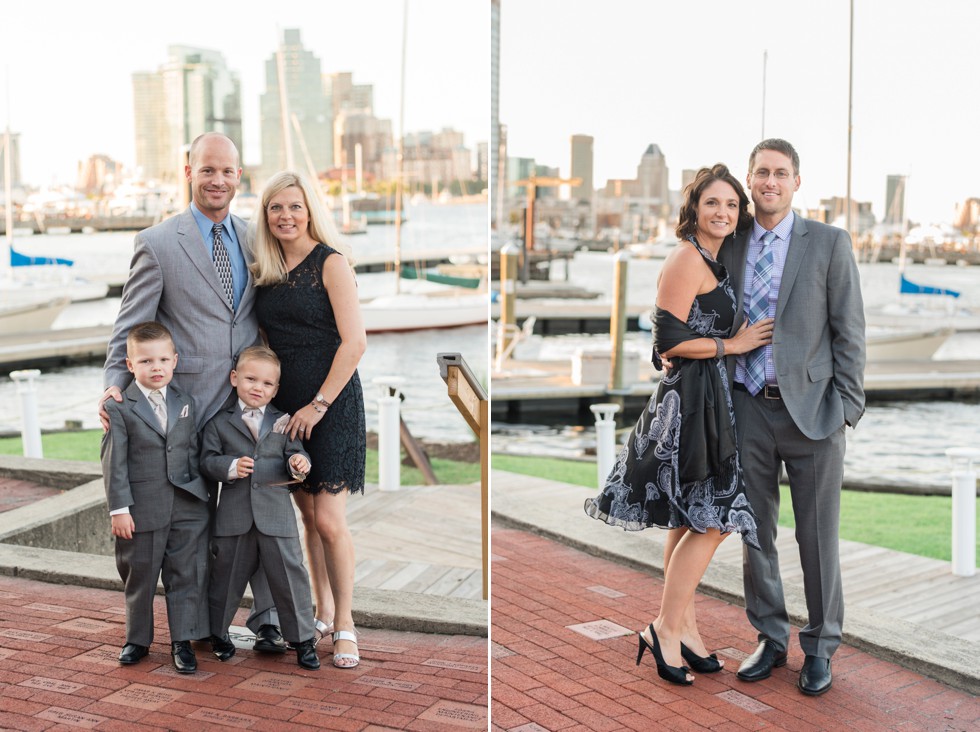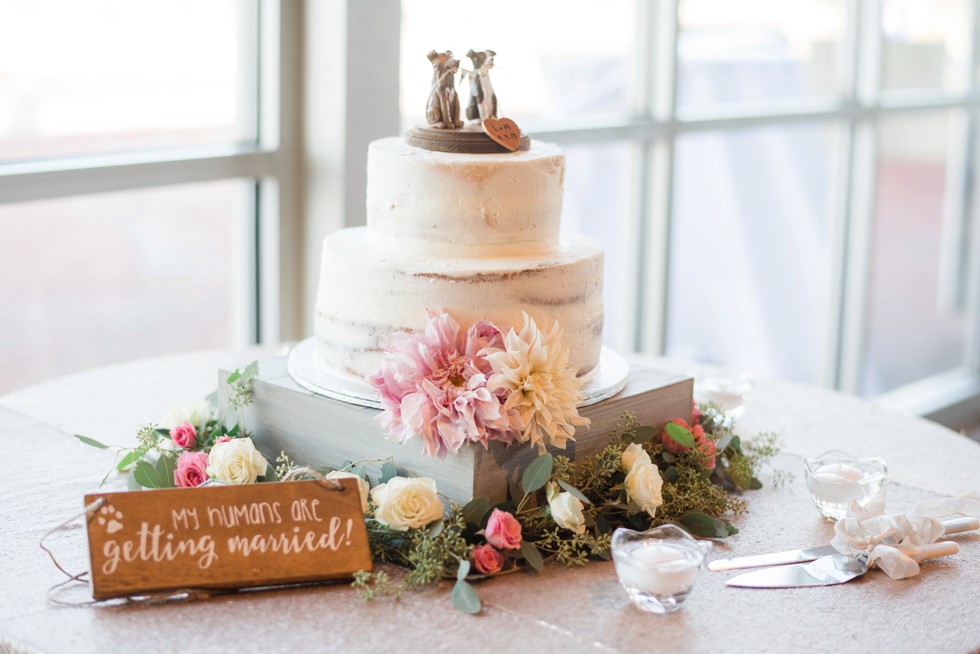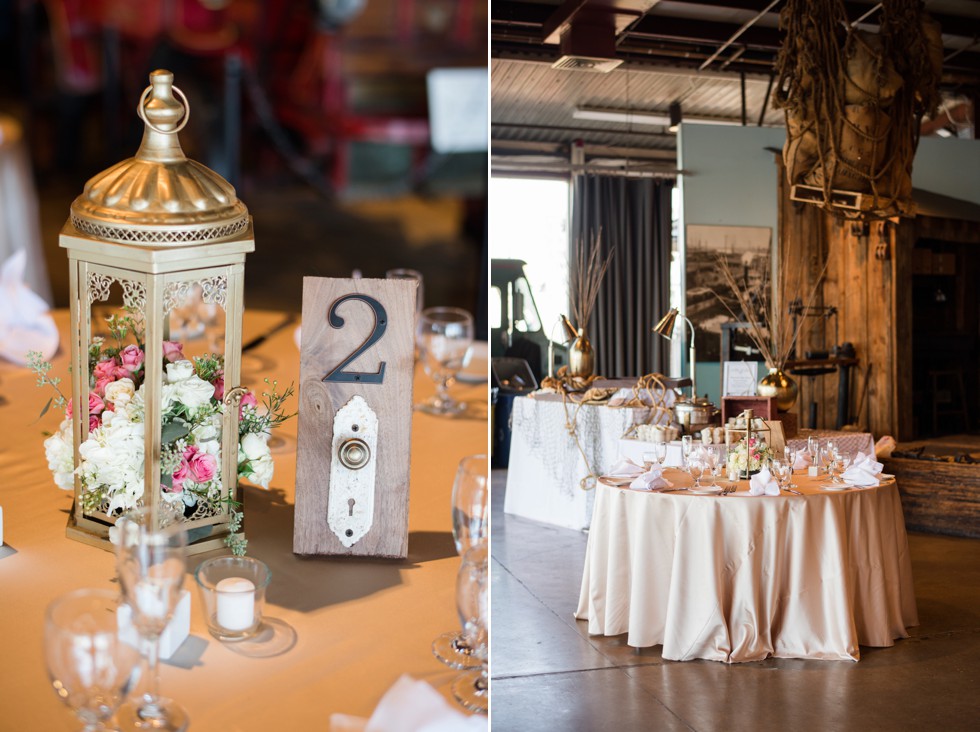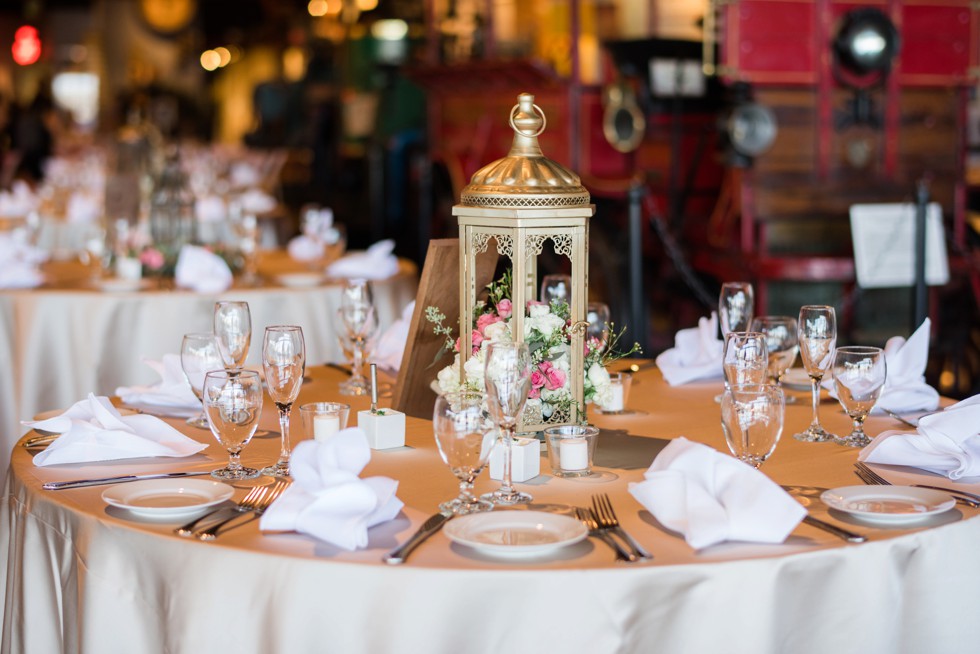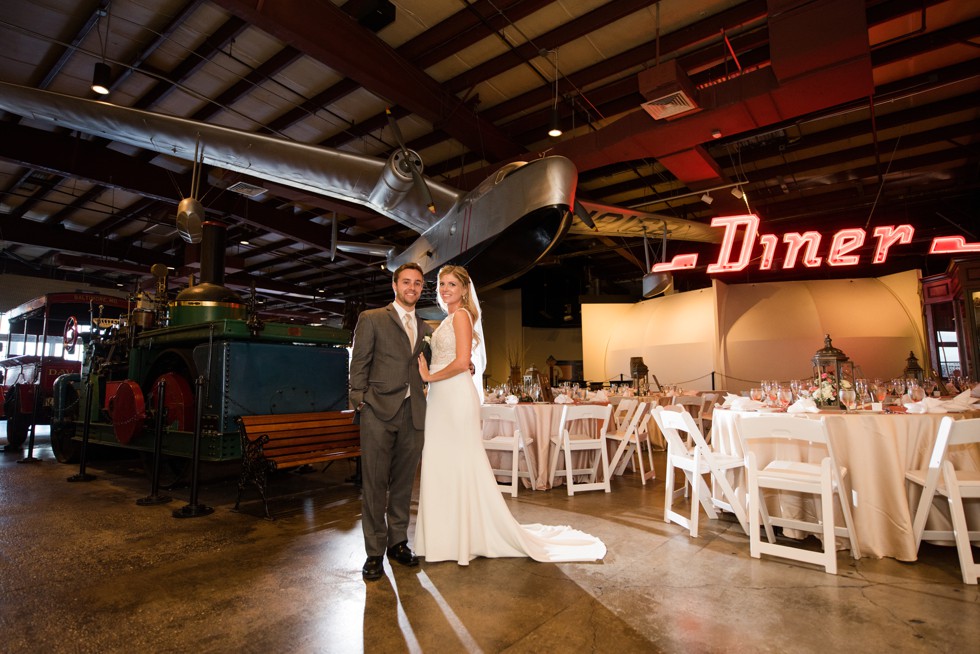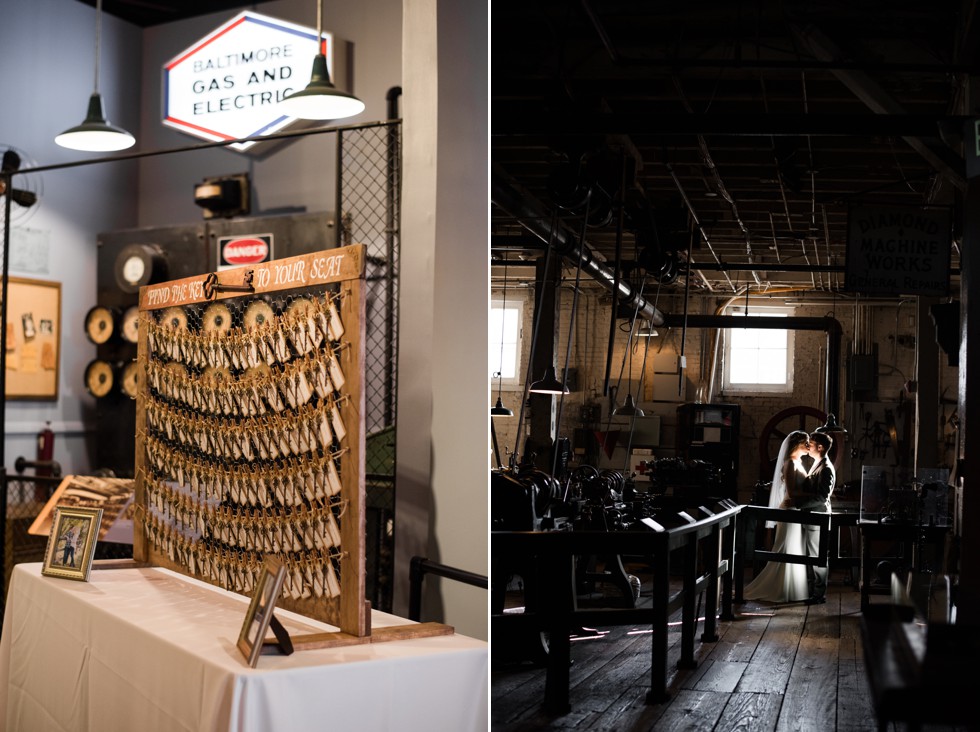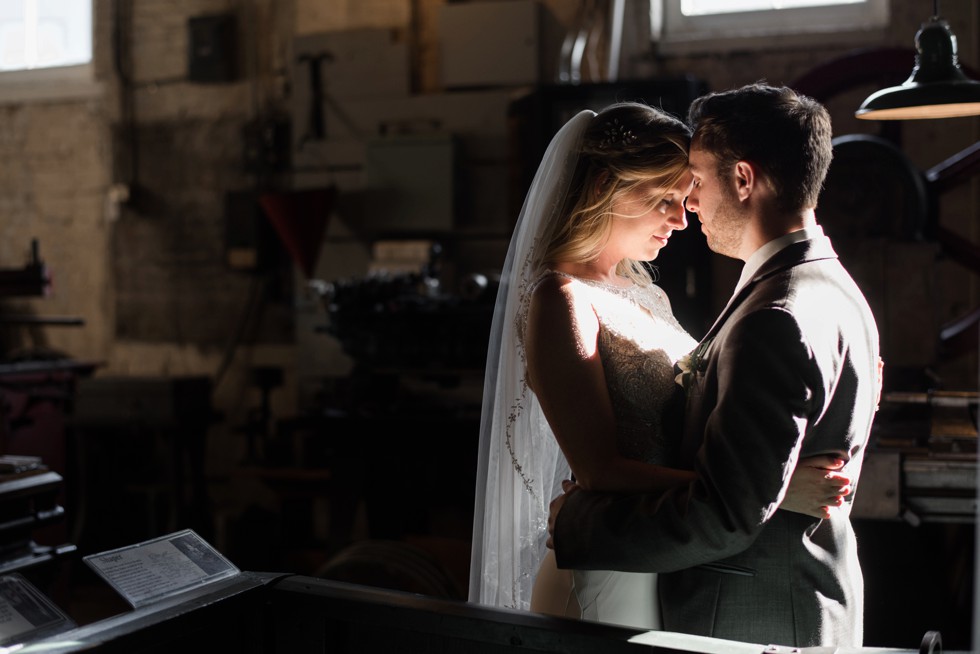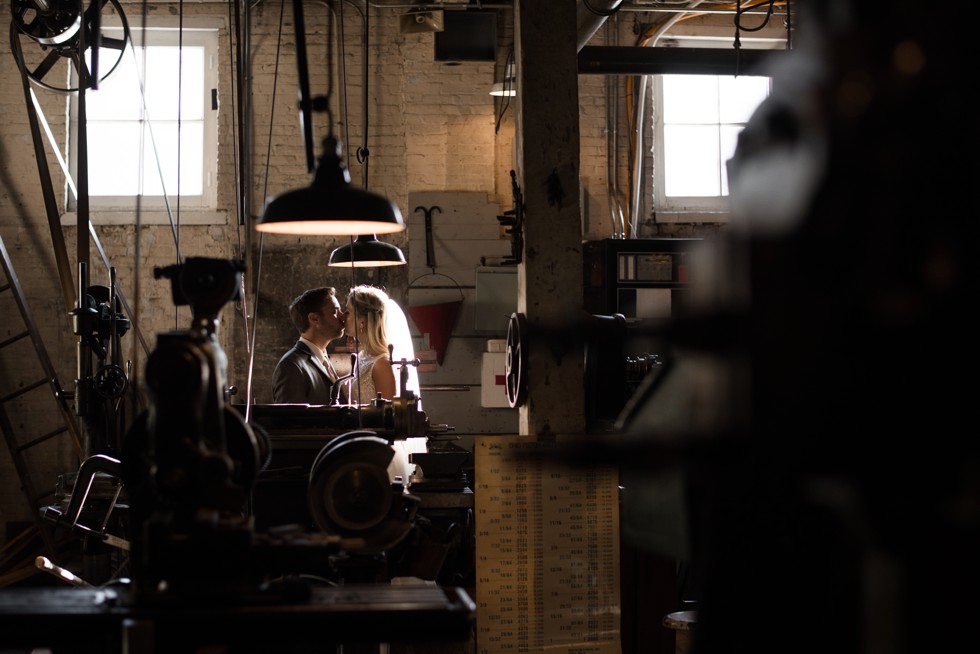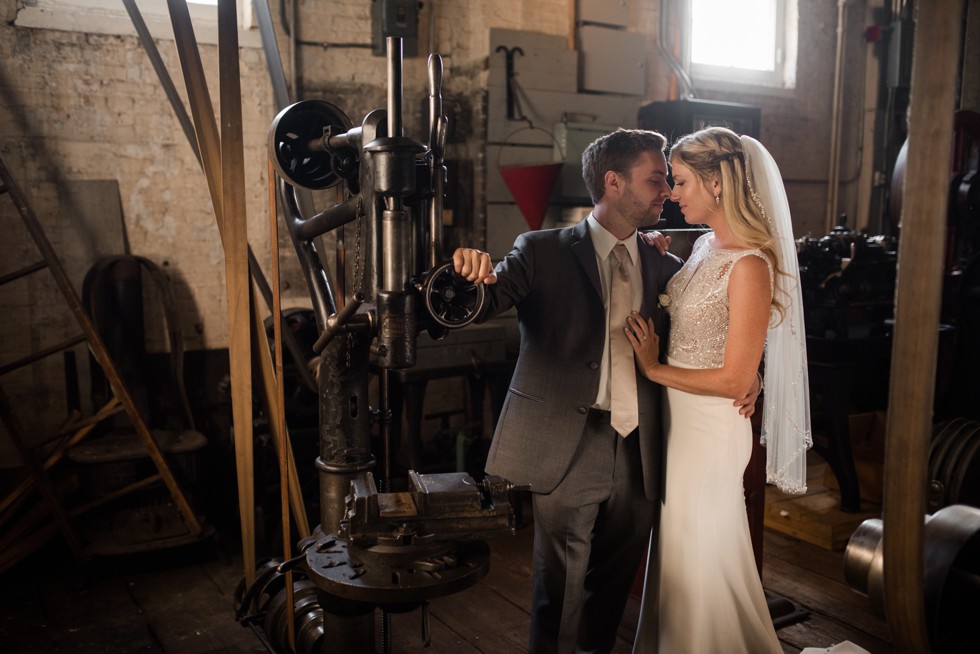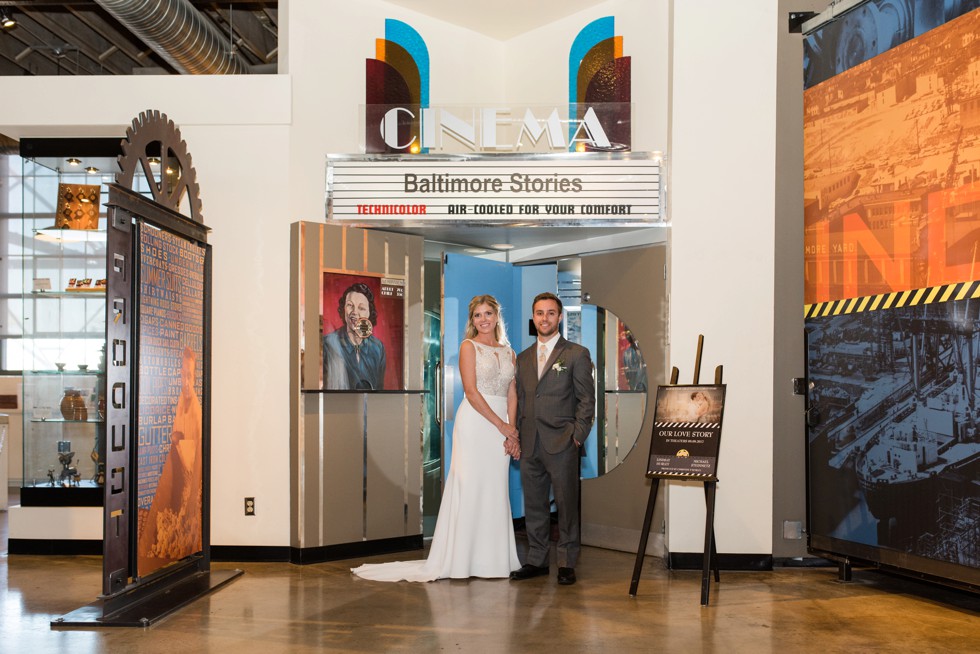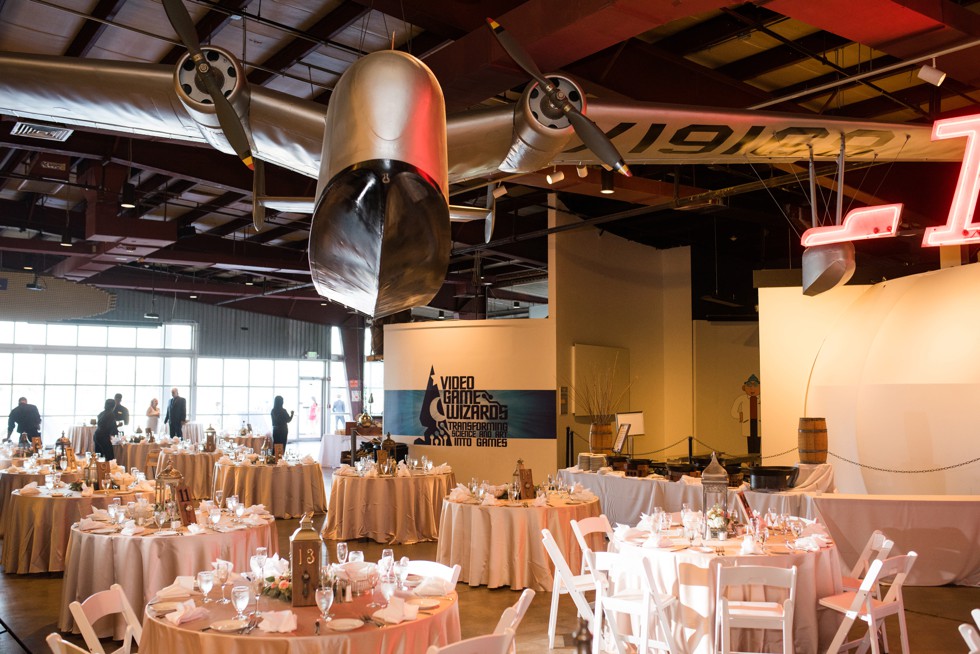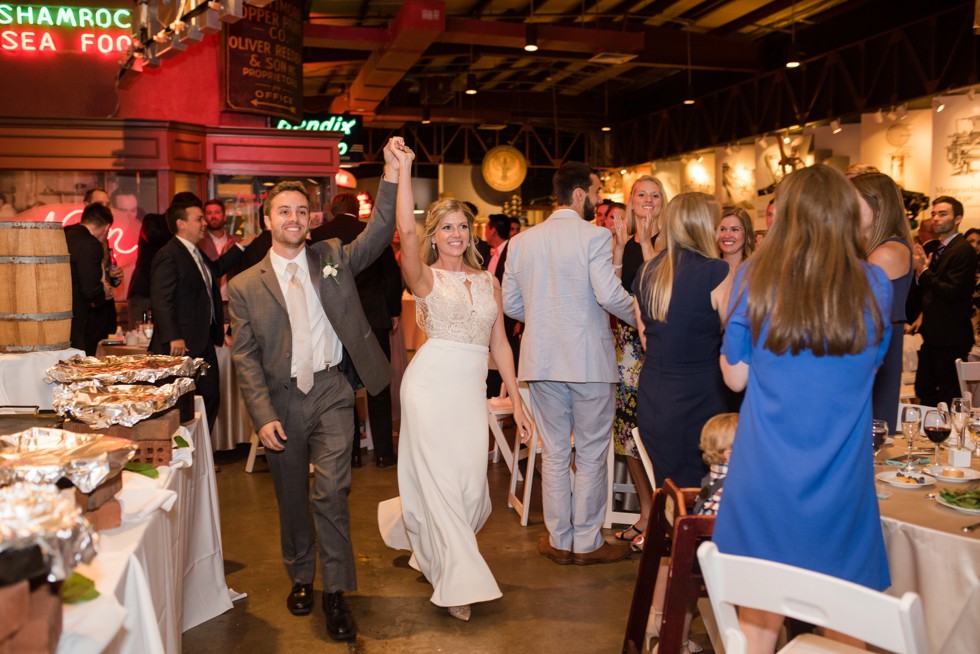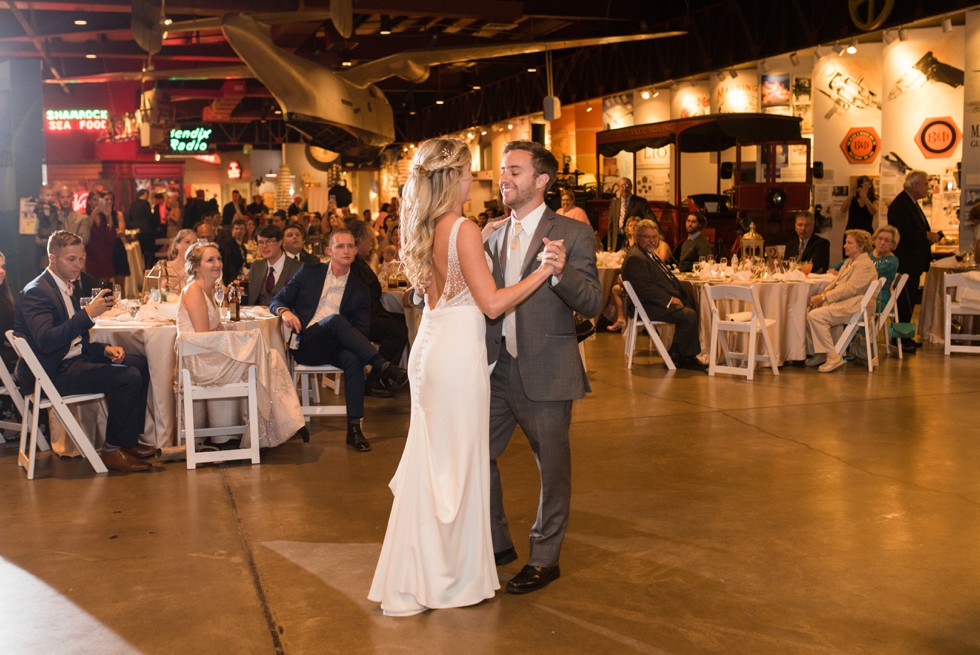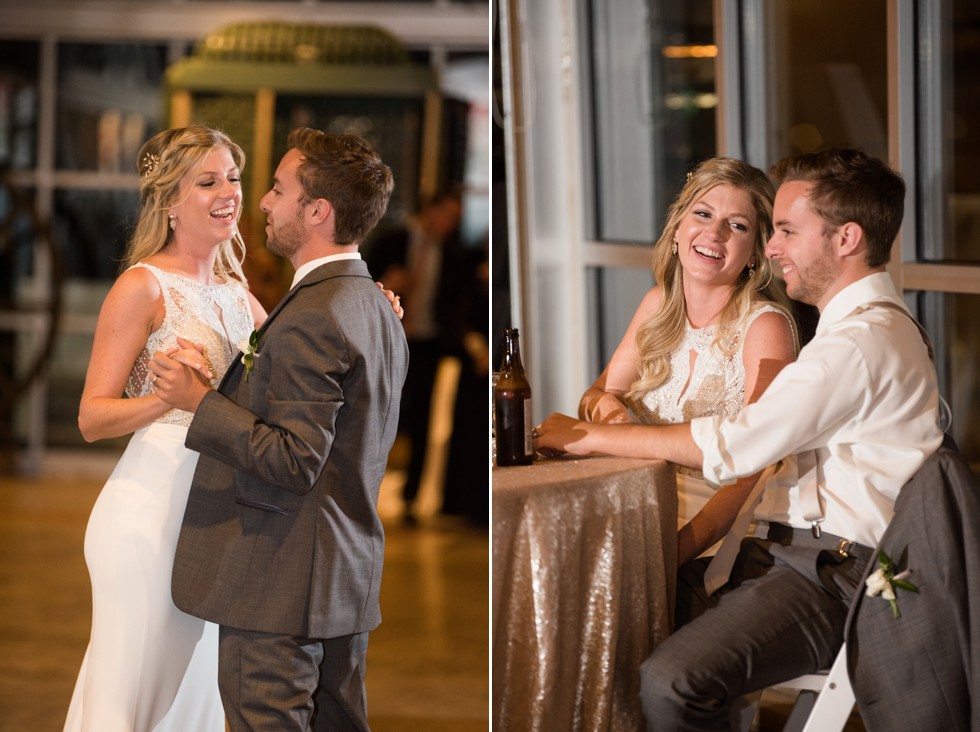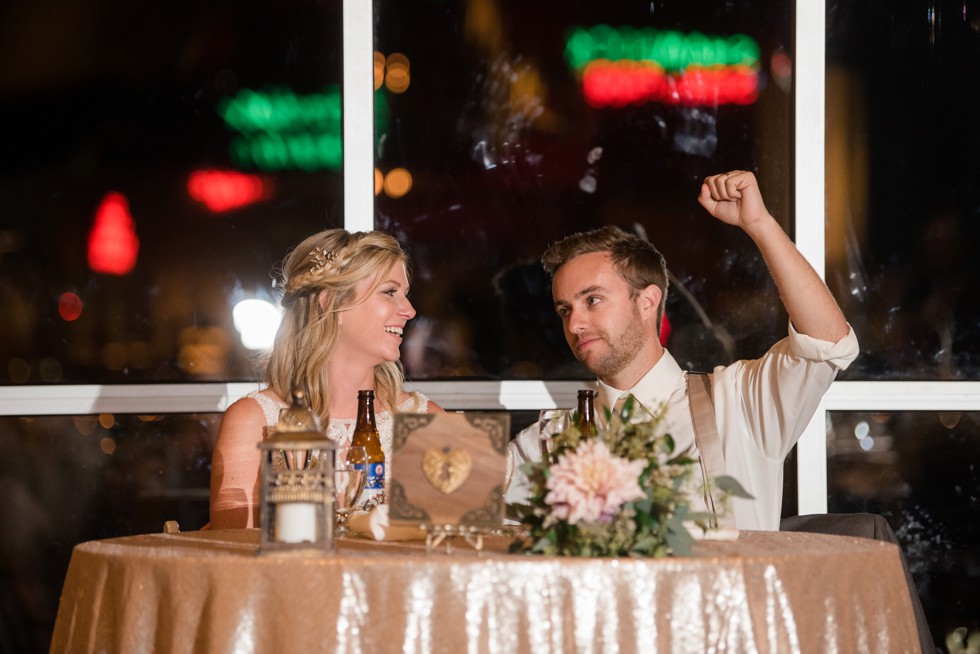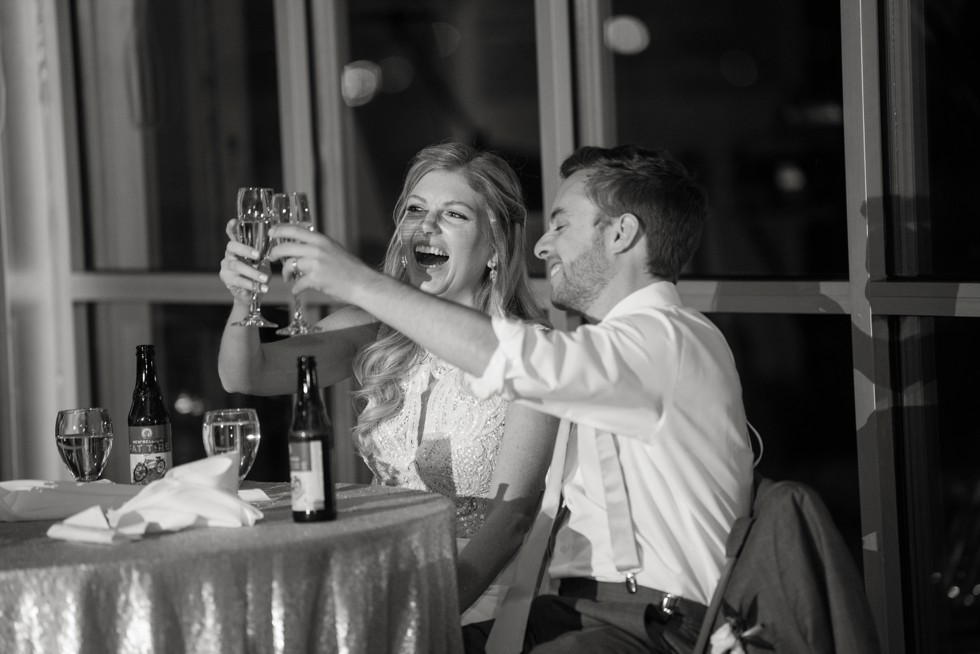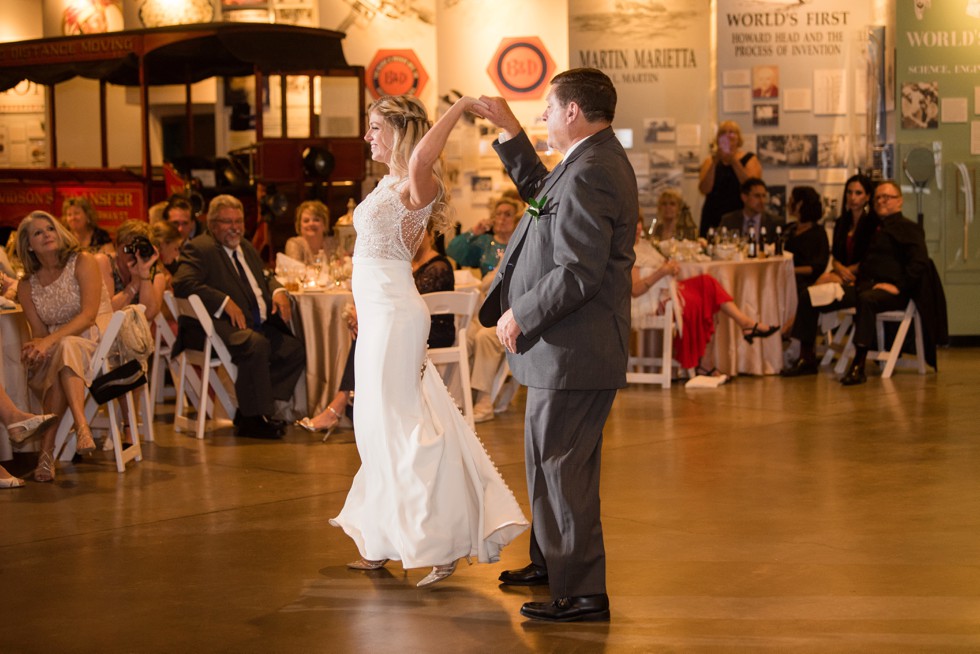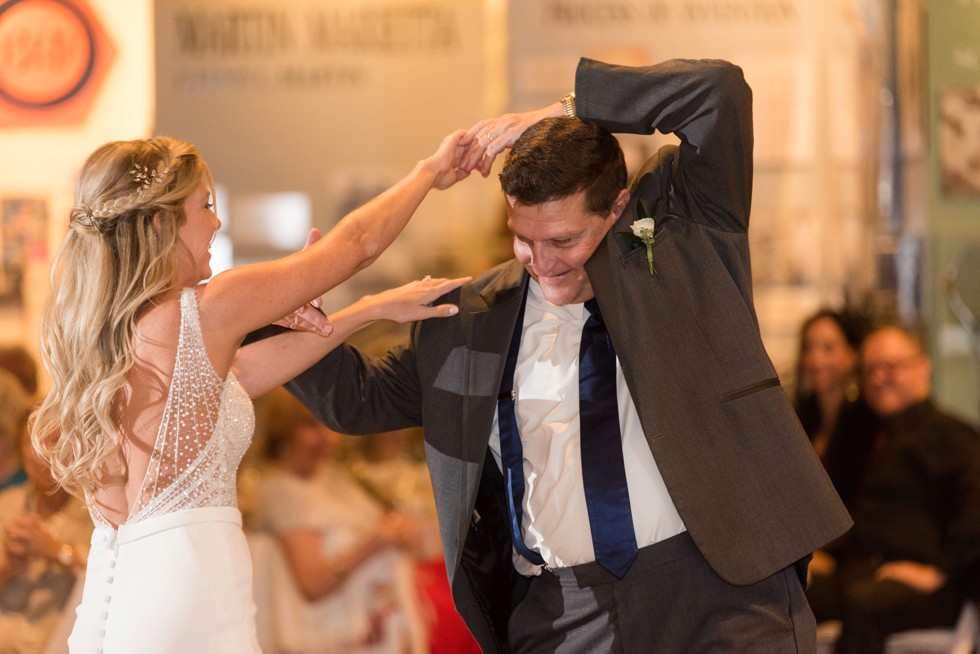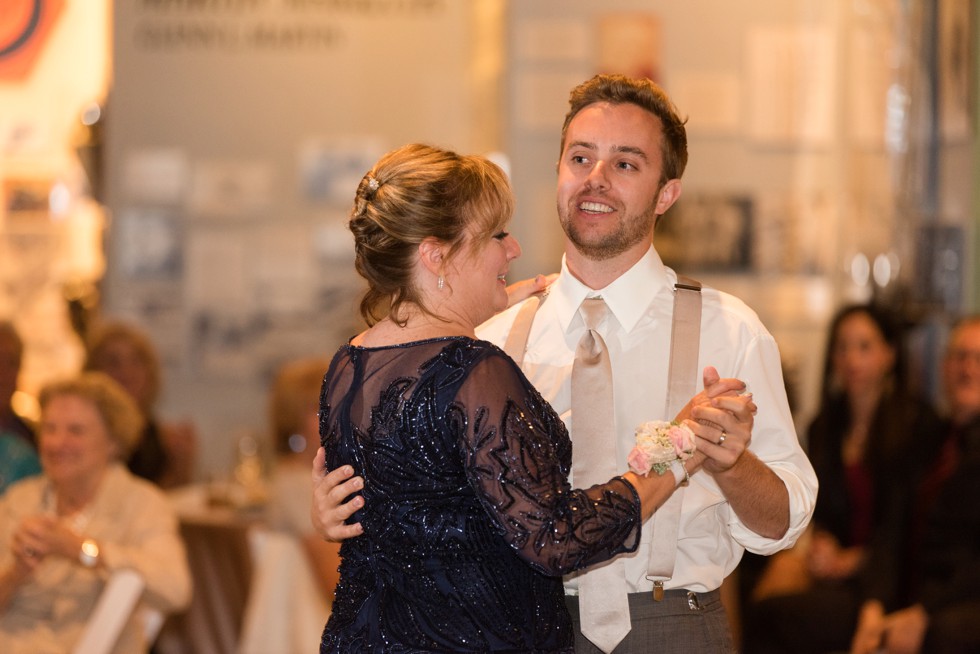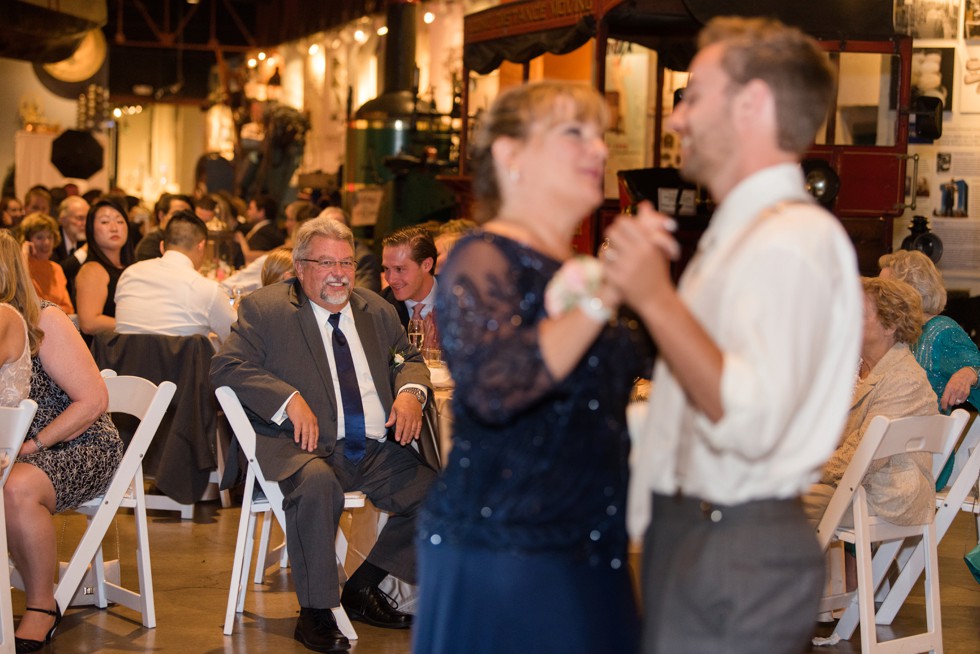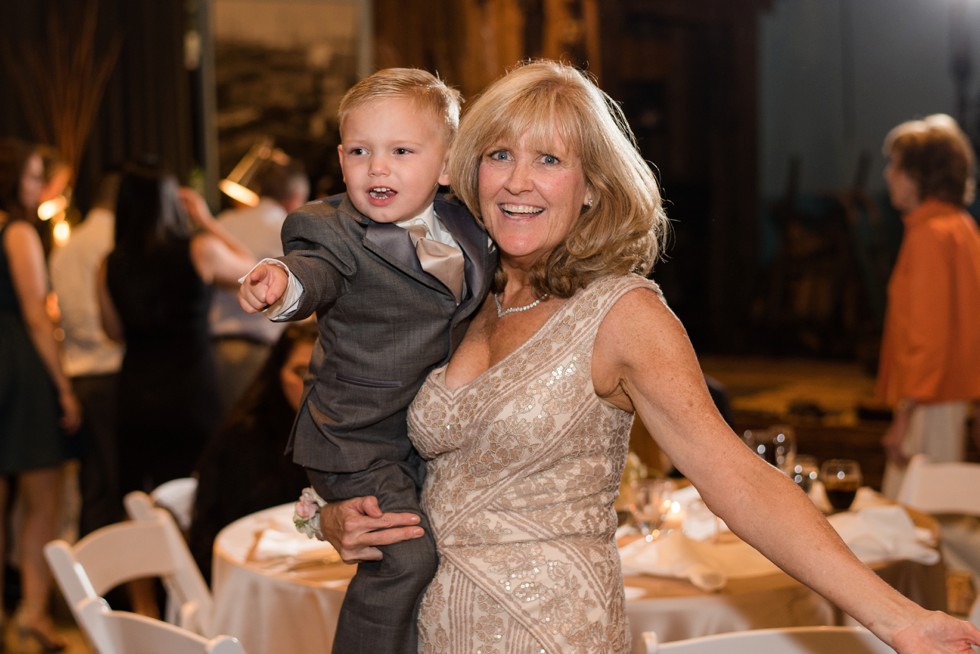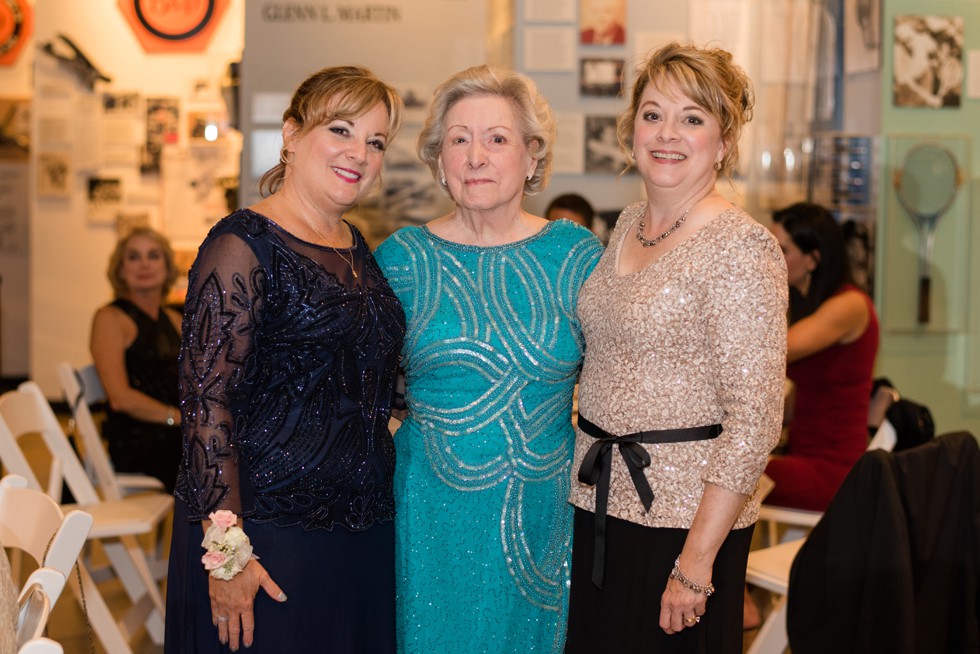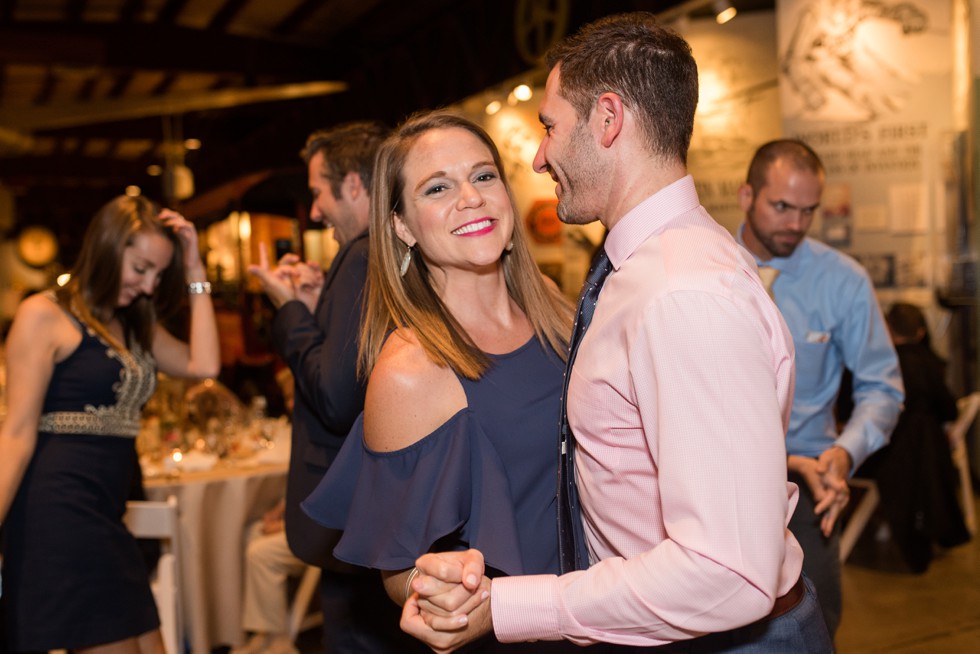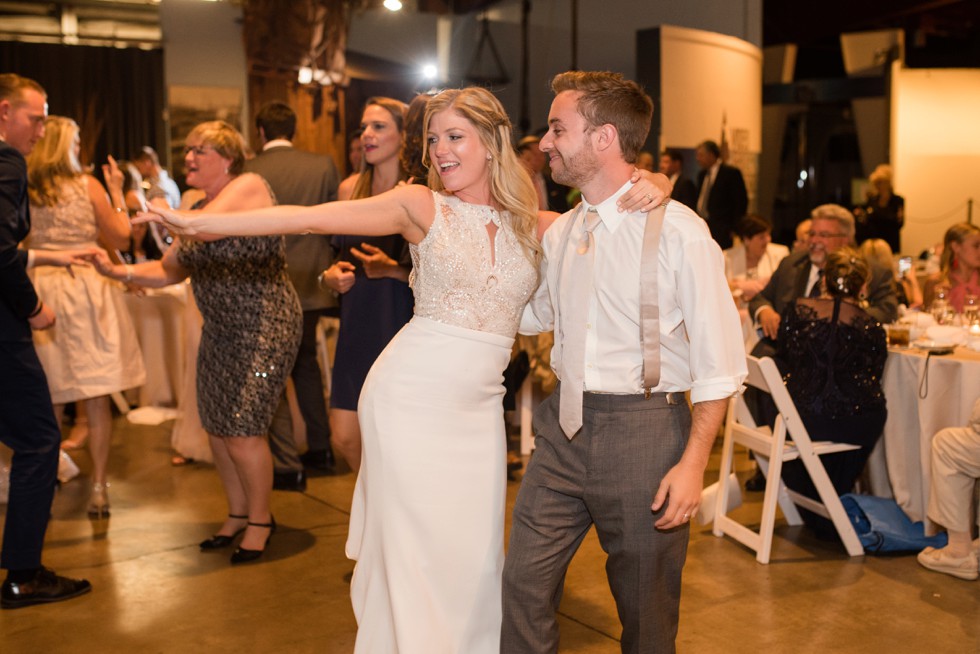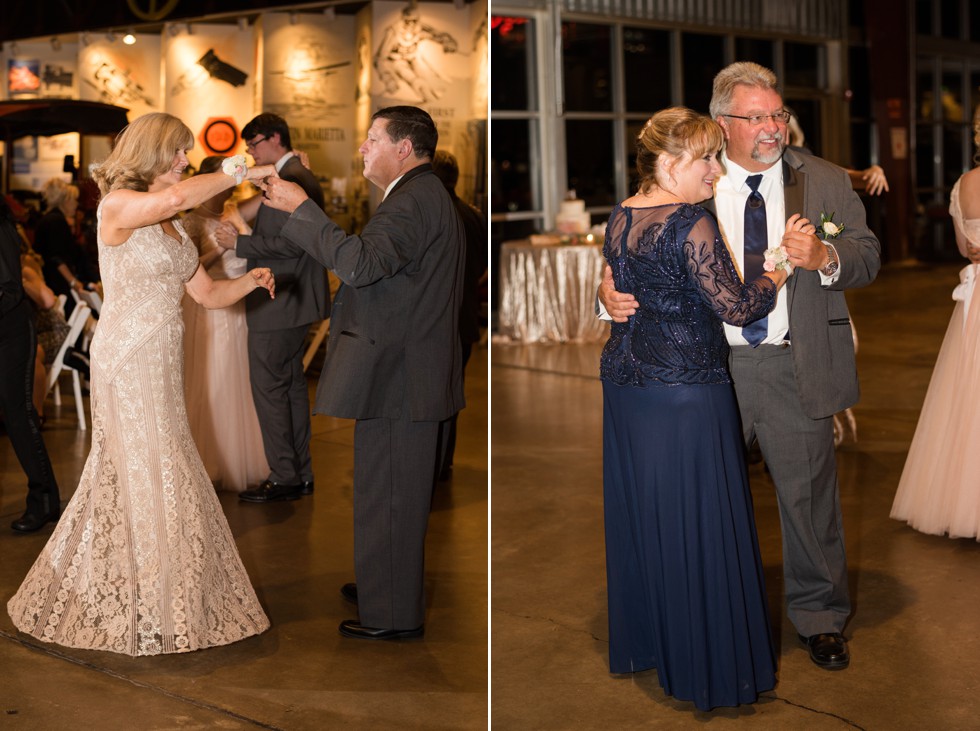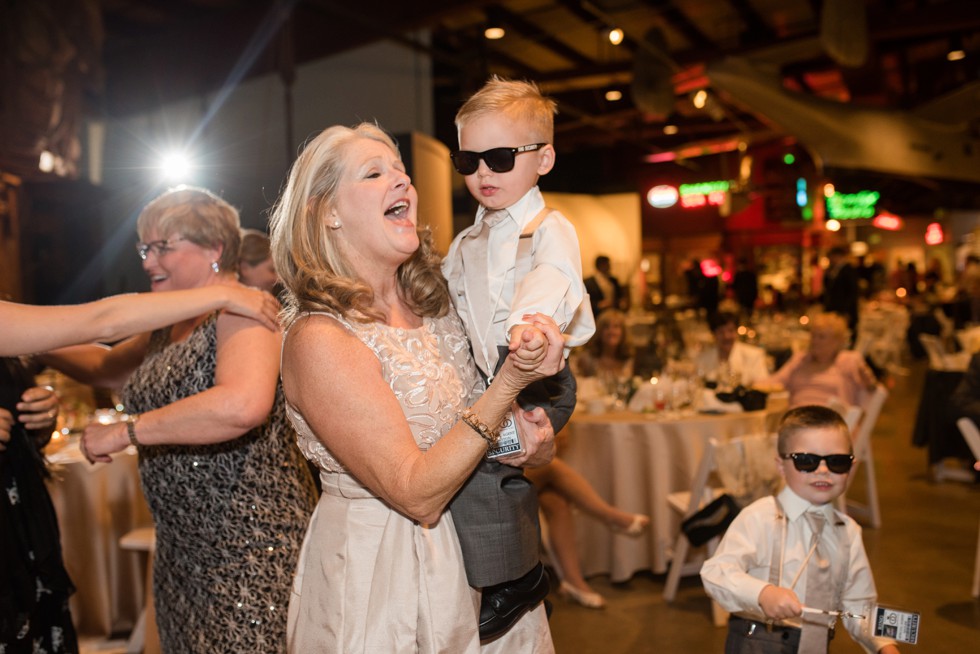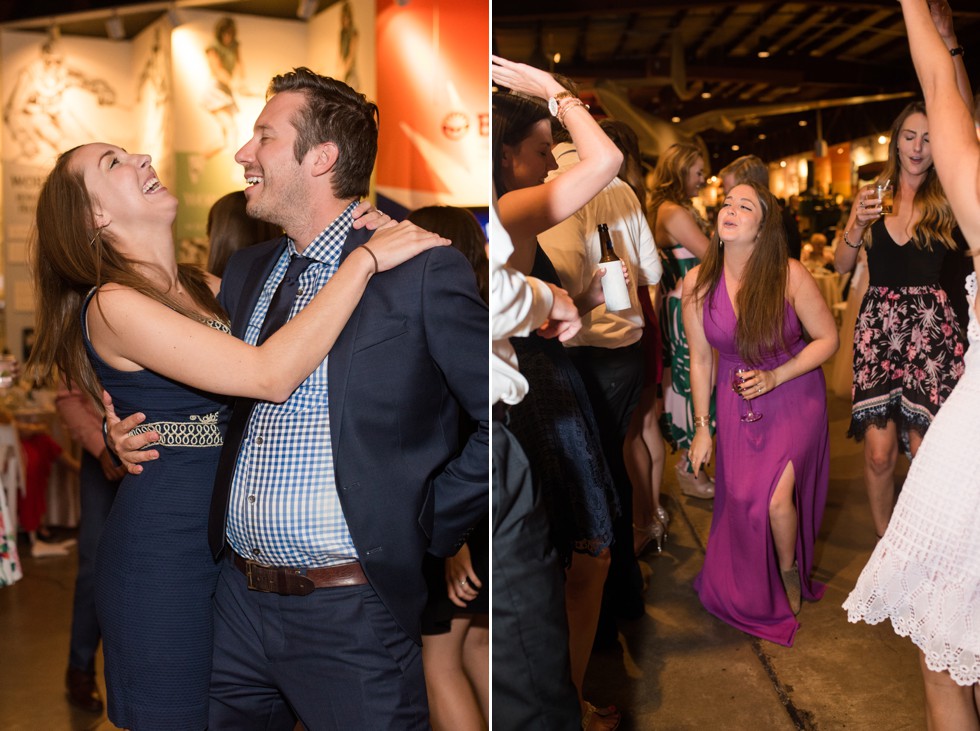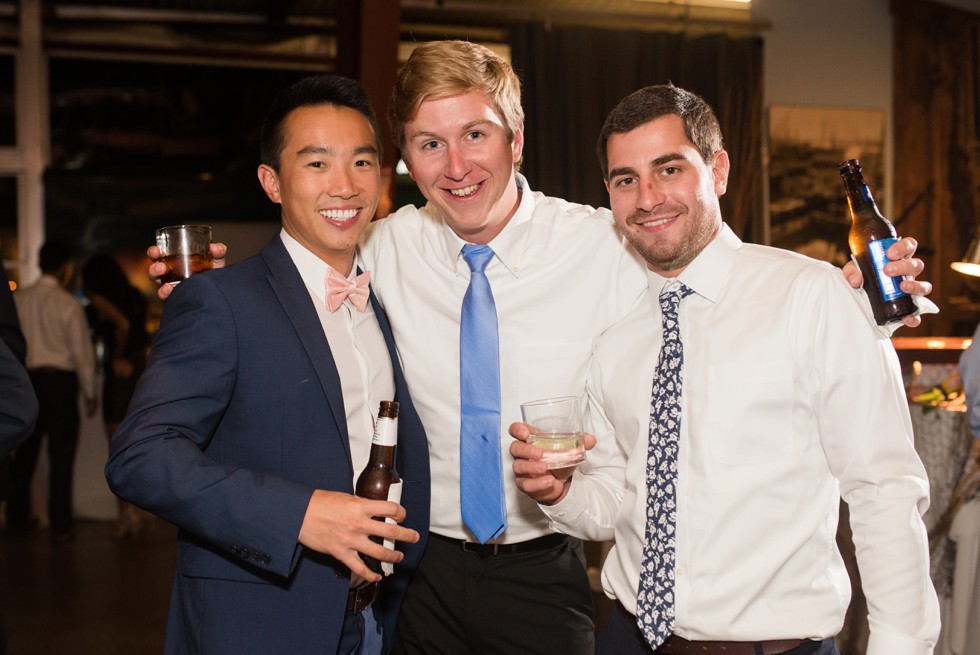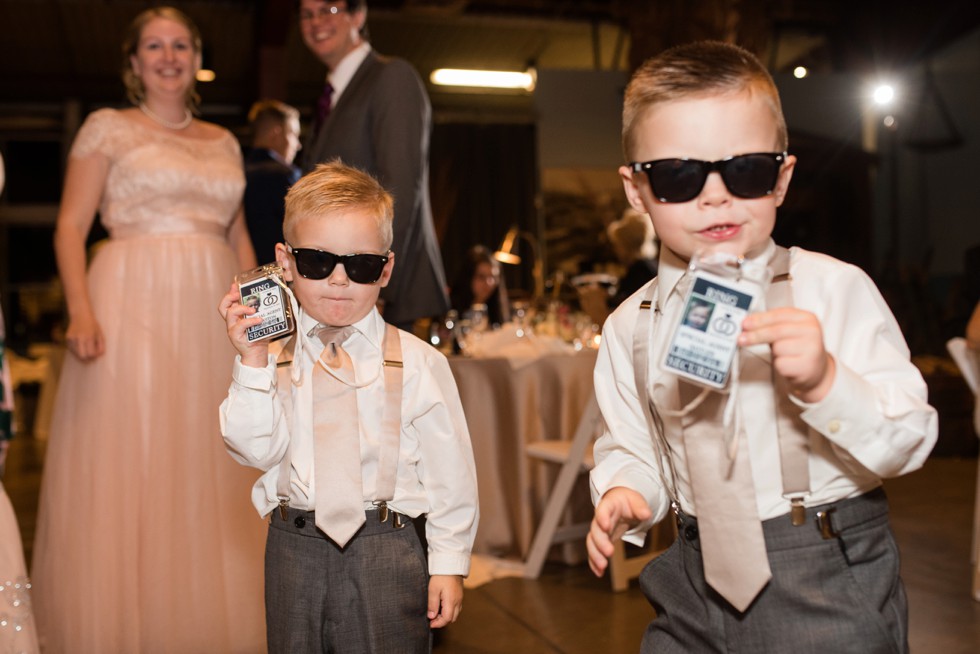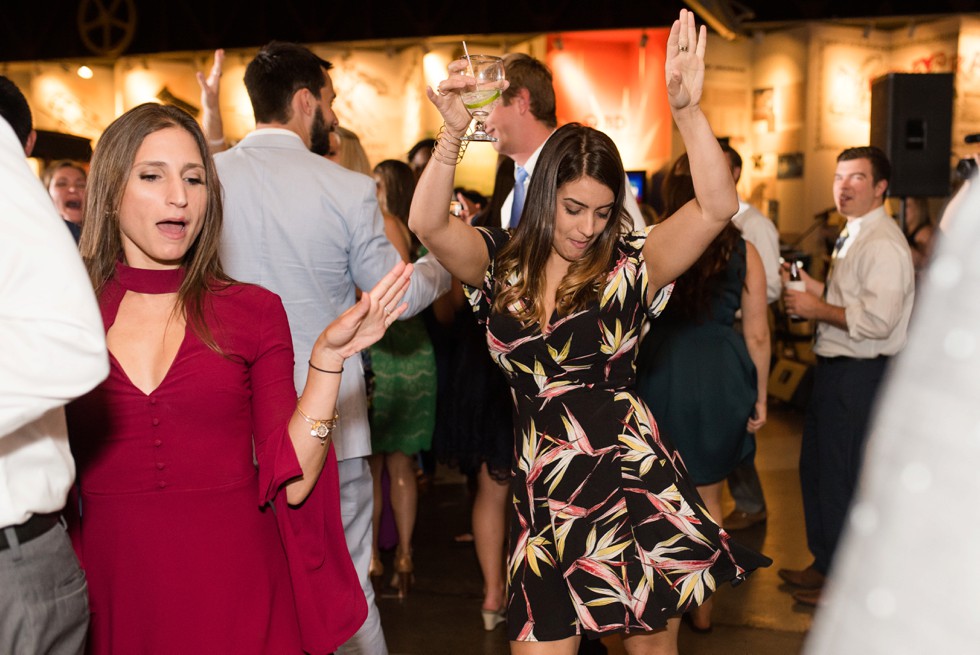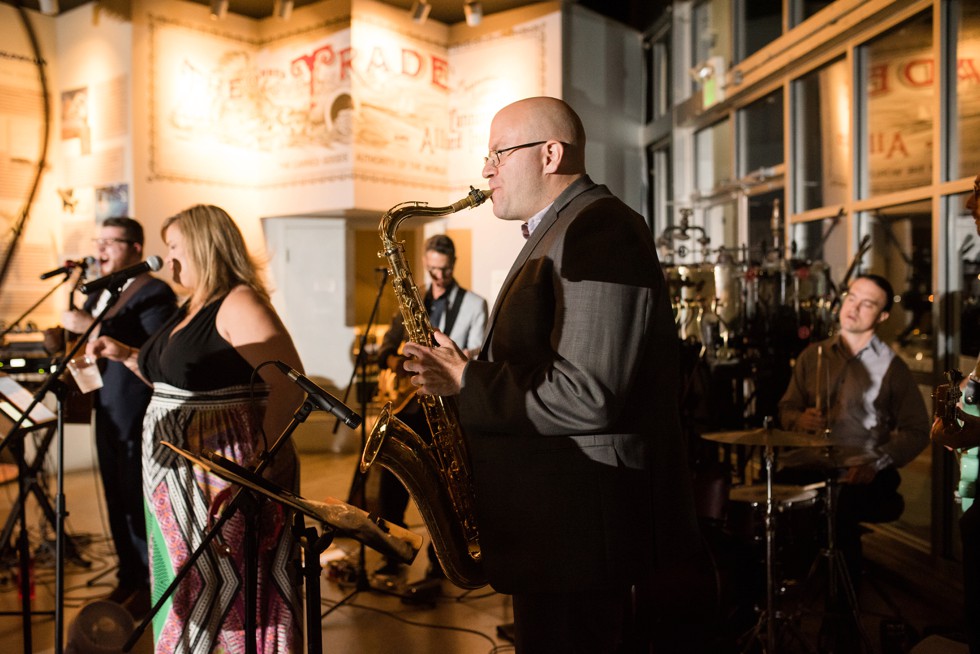 I'm not kidding there were fireworks over Fort McHenry and Lindsay knew about them so we planned to sneak out and catch a few towards the finale!  I'd say it was worth it!