Kate and Aaron's Chesapeake Bay Beach Club wedding was nothing short of fabulous the first weekend of October right as Fall began.  Kate and Aaron lucked out with 99% clear skies and the rain clouds overhead cleared just in time for their outdoor ceremony. Alison Harper & Company made all the girls feel extra special and beautiful all morning at The Inn at the Chesapeake Bay Beach Club.  They were wed under an arbor designed by Floral and Bloom Designs overlooking the Chesapeake Bay Bridge. They were piped down the aisle by a bagpiper to set off the celebration inside the ballroom, where guests dined on a buffet of filet and mushroom risotto. Later in the night they filled  their dessert plates with cookies from the cookie bar, a Pittsburgh tradition.  The guests danced the night away and bid the couple adieu under a bridge of sparklers outside the beach house.  Even though the day was unseasonably hot and muggy, the couple never missed a beat on the dance floor and the love in the room was palpable.
Chesapeake Bay Beach Club Beach house Wedding Vendors:
Wedding Venue: Chesapeake Bay Beach Club – Beach House
Wedding Planner: Samantha Rutherford (Beach Club)
Wedding Photographer: Erin & Caitlin w/ Carly Fuller Photography
Table decorations: Floral and Bloom Designs
Wedding Cake: Edibles Incredible Desserts
Invitations: Paper Source
Bridal Dress: Matthew Christopher
Bridal Shoes: Kate Spade
Grooms Tux/Suit: Jos. A. Bank
Rings: Washington Diamond
Bridesmaid Dress: Adrianna Papell, Nordstroms
Bridesmaid clutch: Navesdesign
Makeup Artist: Alison Harper & Company
Hair Stylist: Alison Harper & Company
Florist:Floral and Bloom Designs
DJ/Band: Entertainment Exchange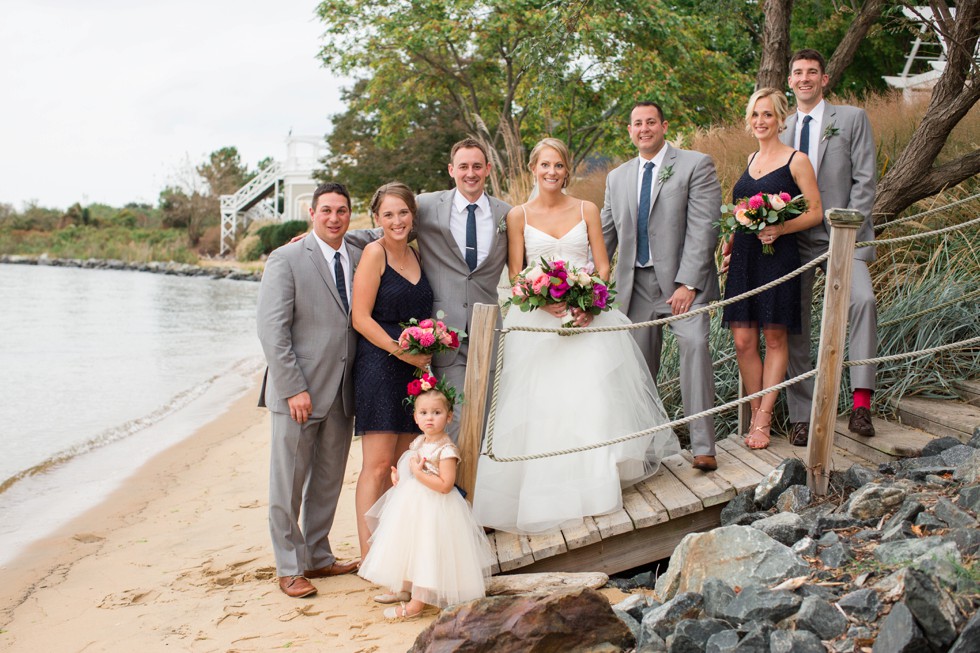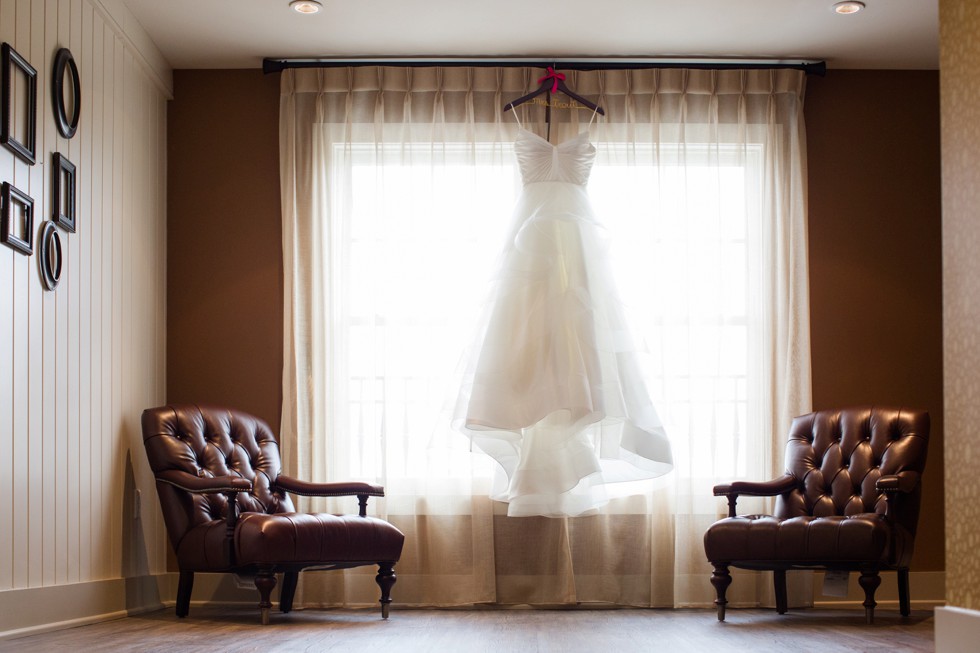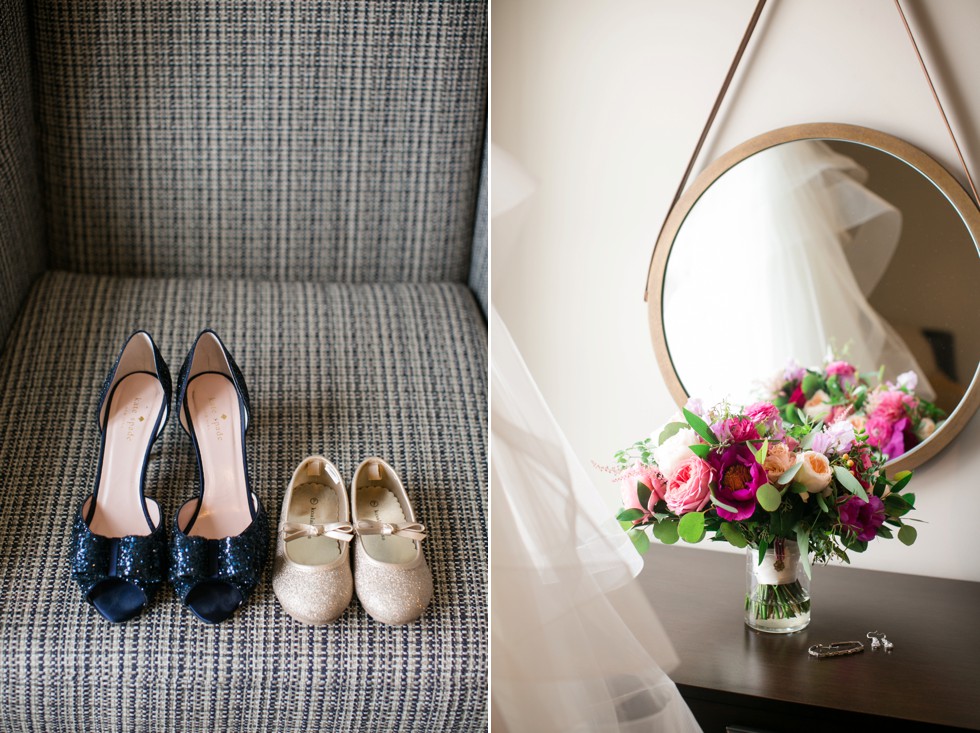 Bridal details are so beautiful to capture in the Inn at the Chesapeake Bay Beach Club.  Floral and Bloom Designs brought Kate's pop of color in her bouquet with the prettiest pinks and oranges.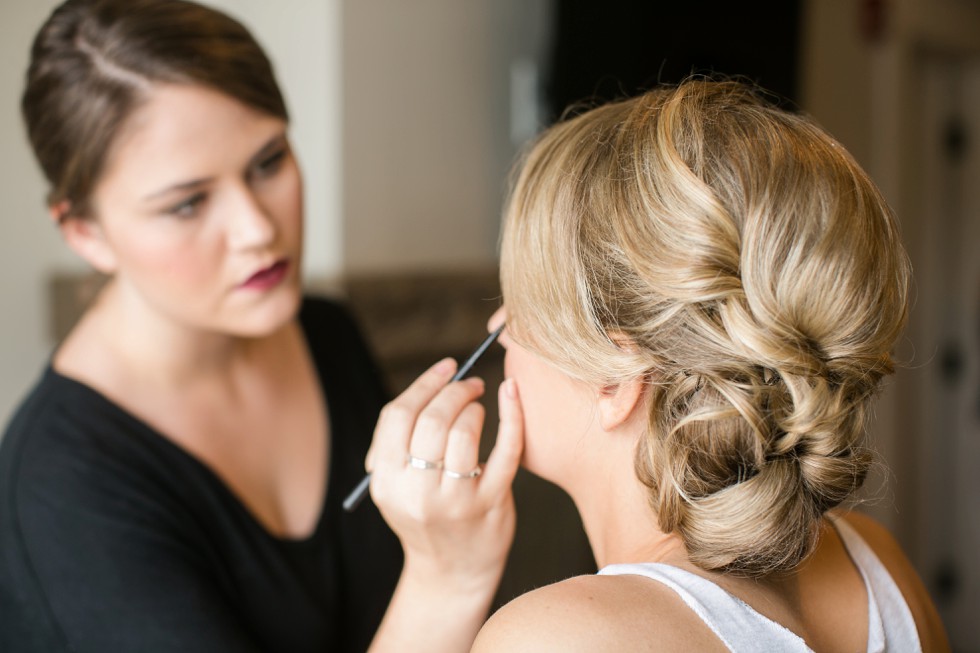 Alison Harper & Company's team beautified the already gorgeous ladies in the morning alongside the flower girl painting her tiny little nails magenta to match!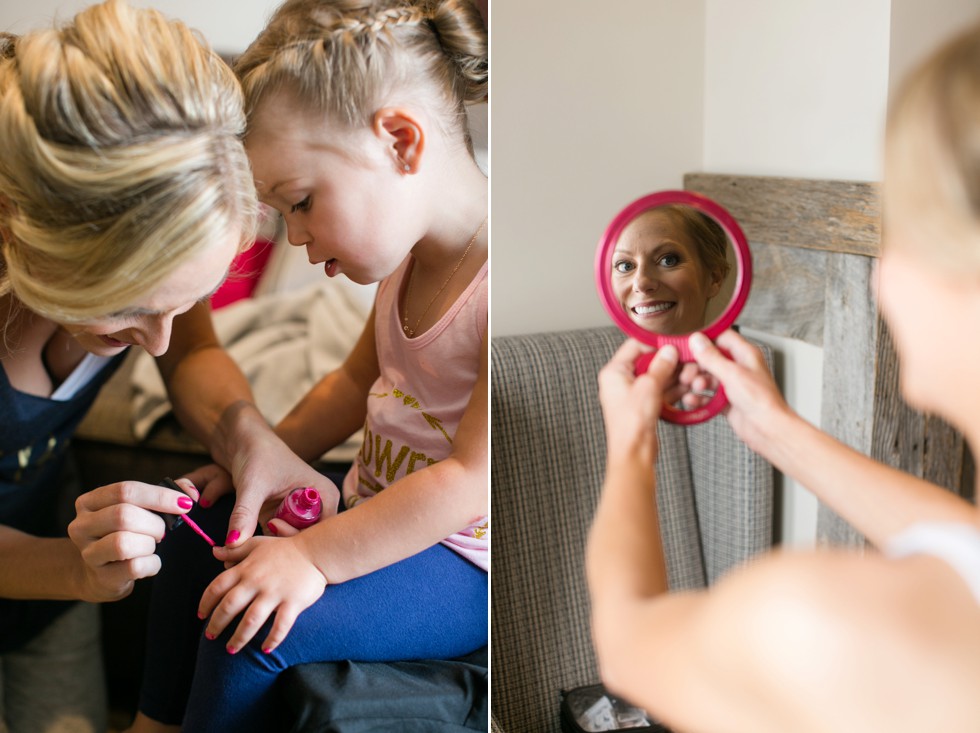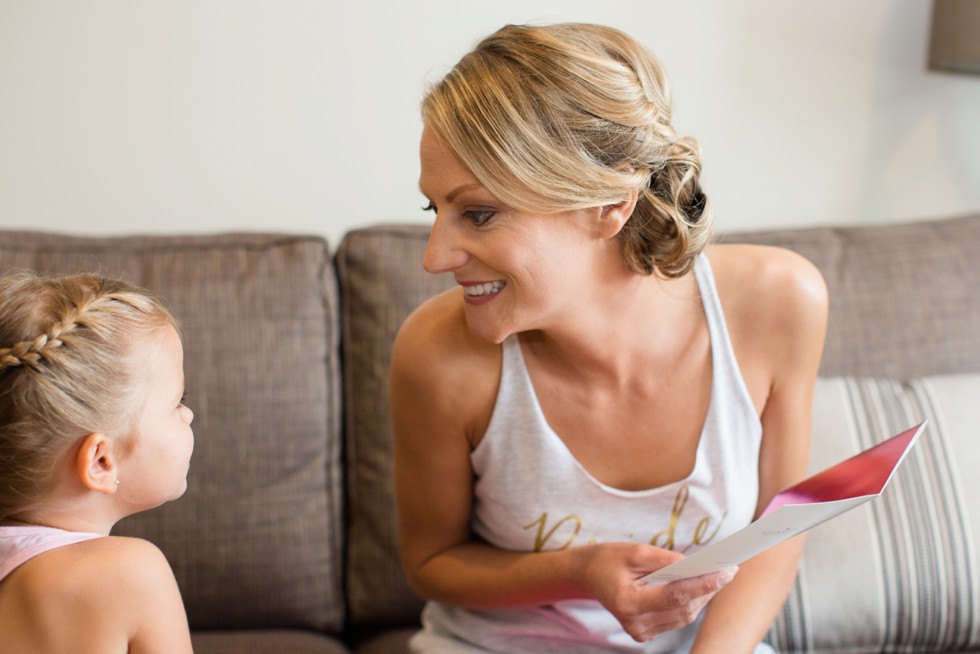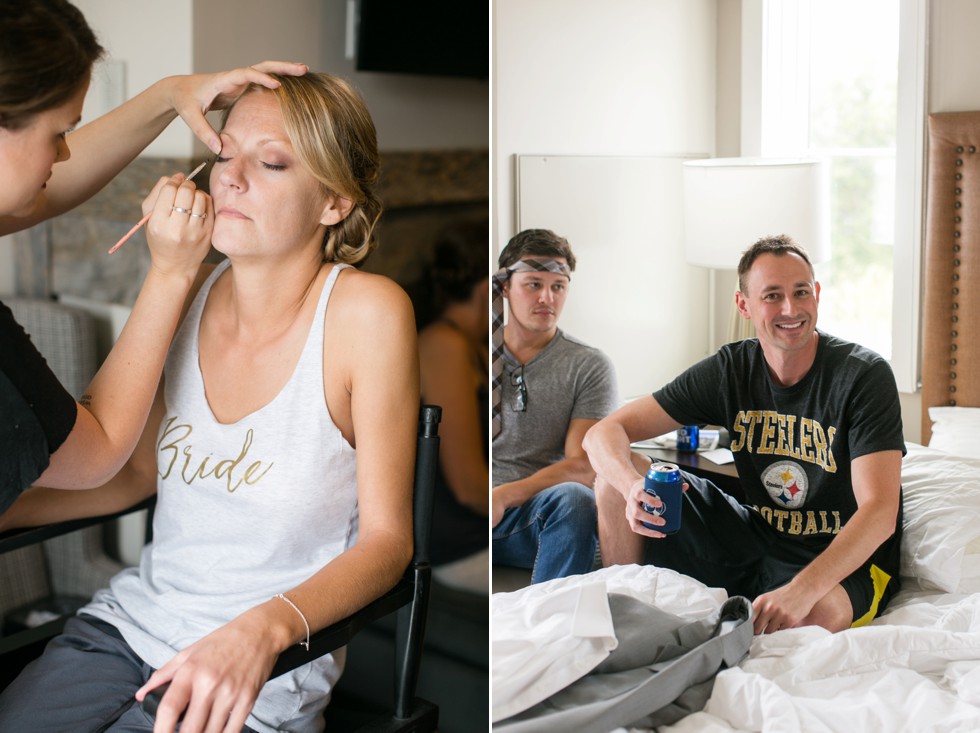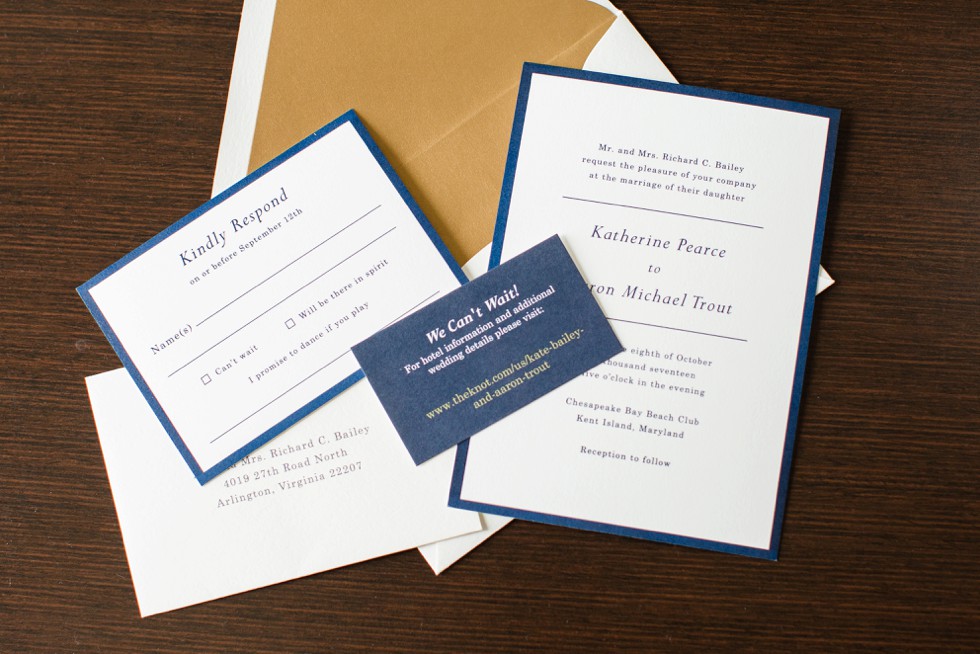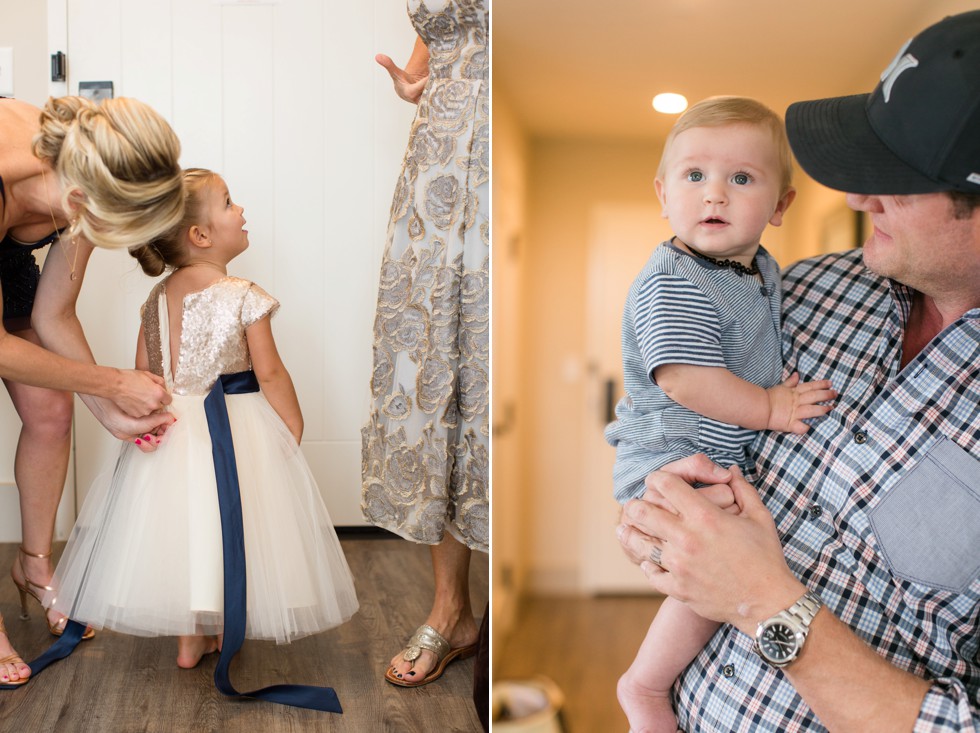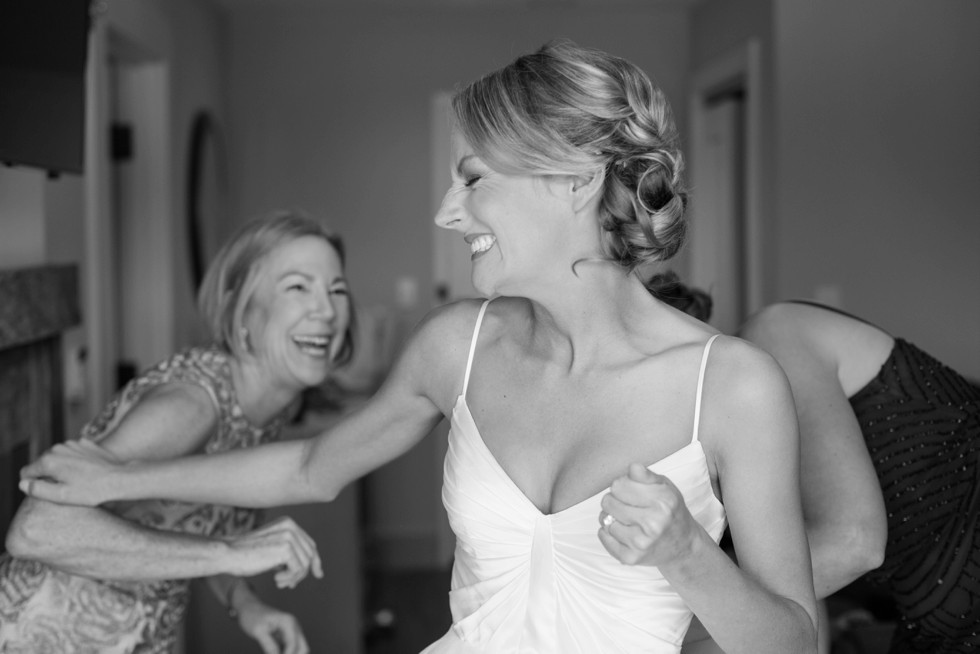 Kate and Aaron are so close to their family and I love how important it was that each part of the day was spent with those people.  Kate had envisioned since our first phone call that her little niece would step into her bridal shoes and this turned out perfect, as if her little niece had had practice!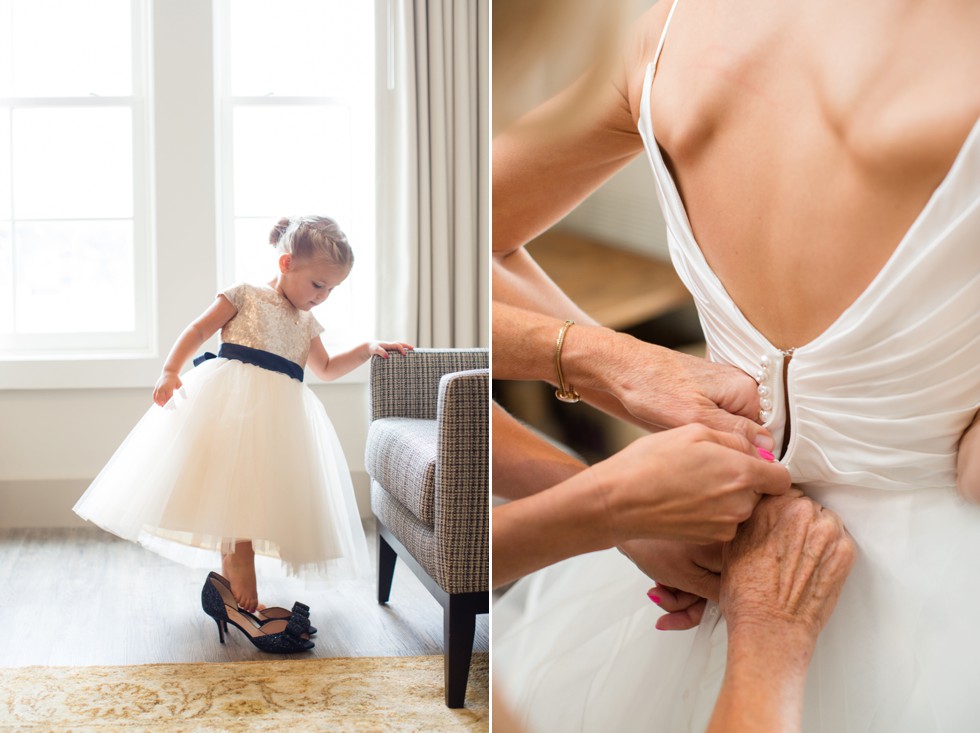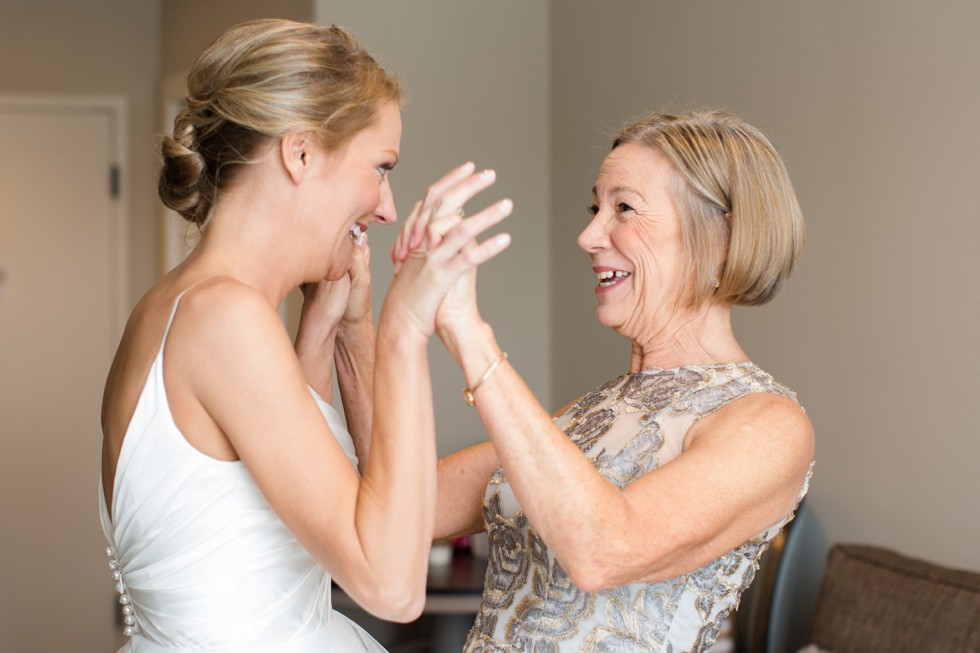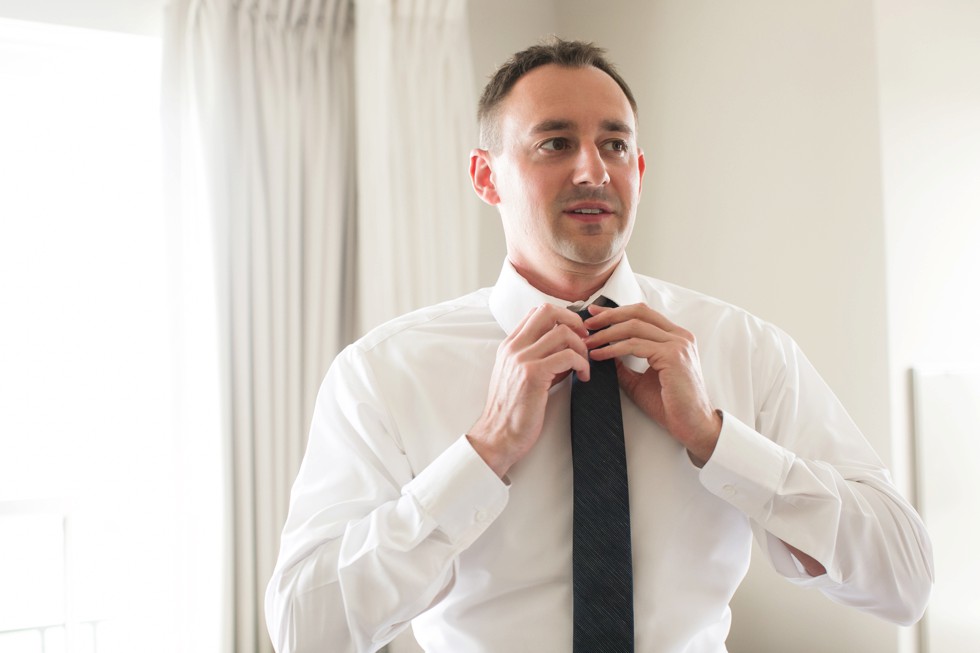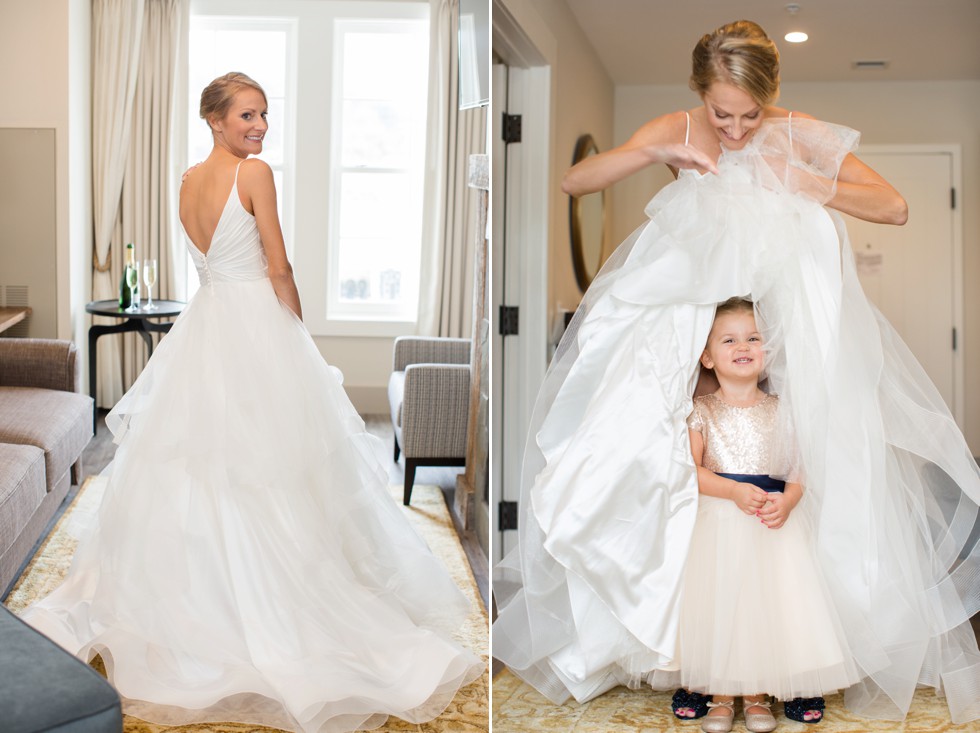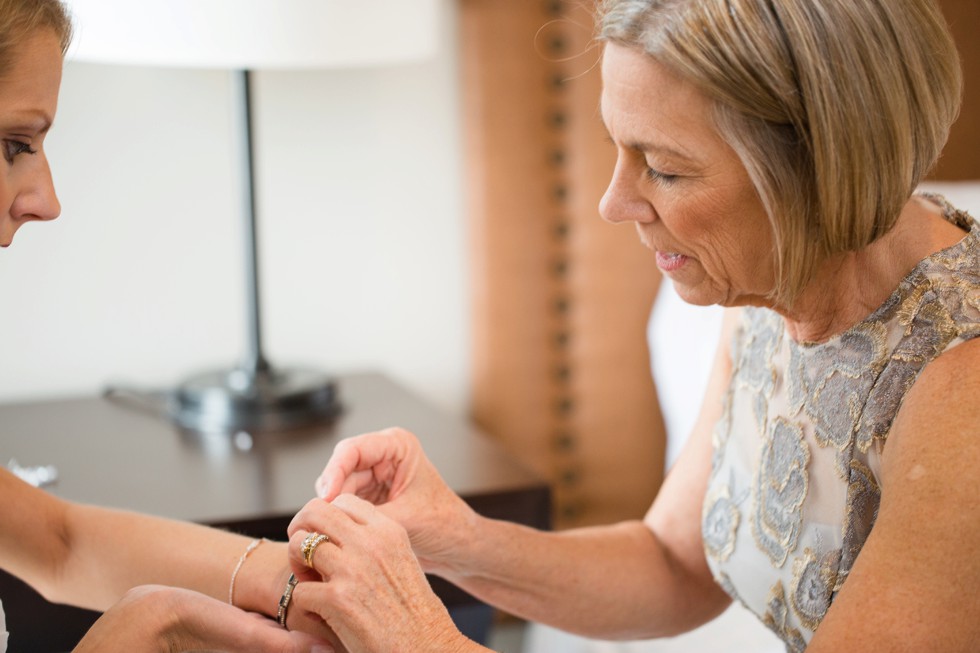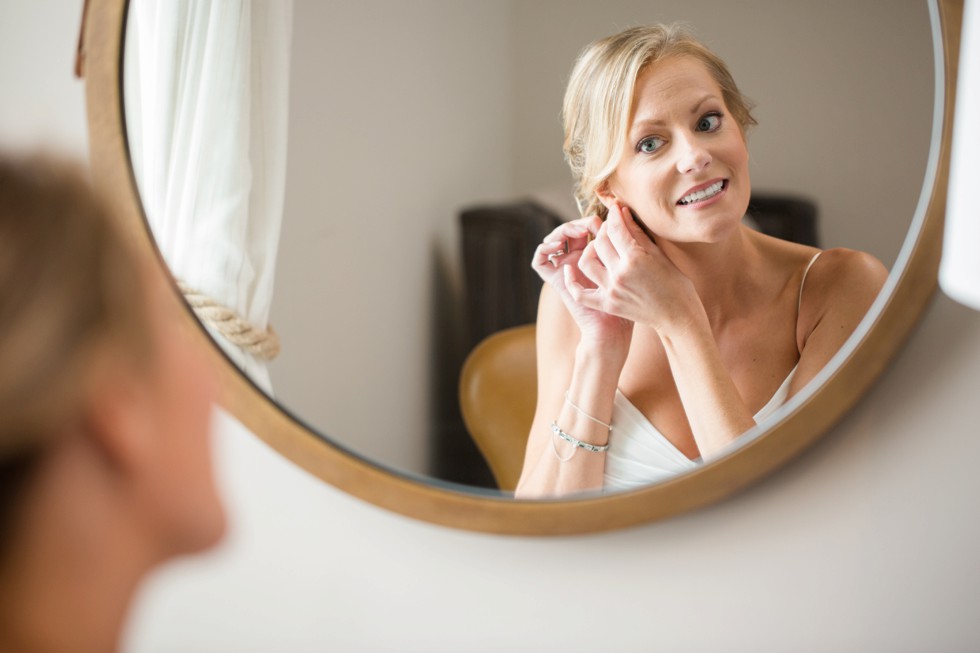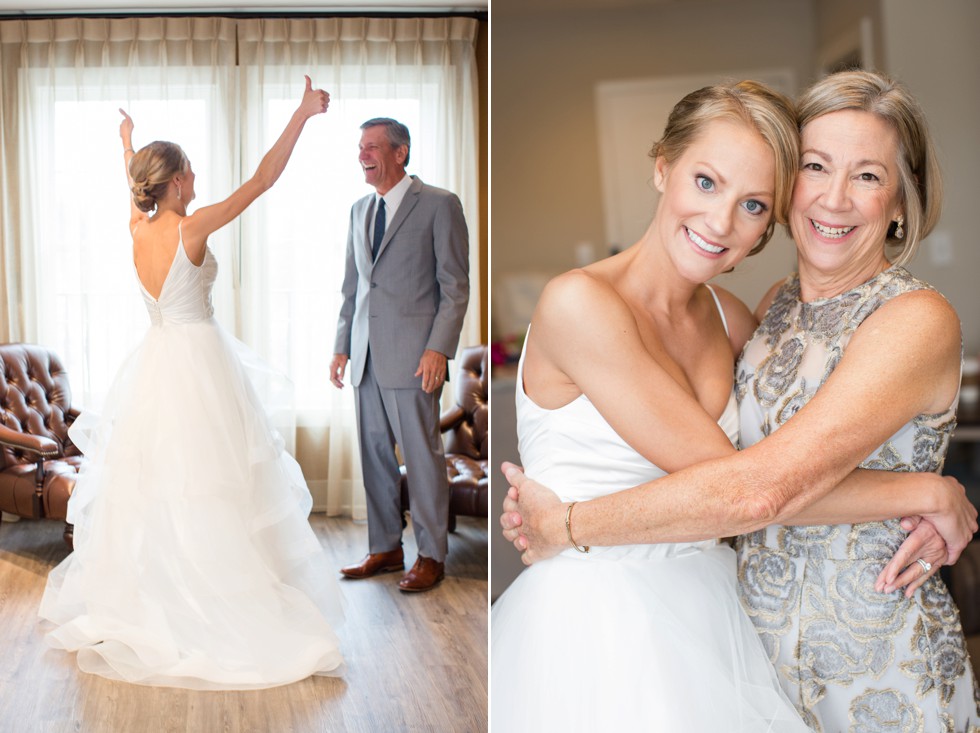 There were so many emotions leading up to Kate seeing her father for the first time in her wedding dress.  So much has changed and happened in the last few months for Kate.  Unexpectedly she needed a kidney transplant, when they looked around for who would be the perfect match, her Dad was the 100% match.  They had hoped to wait until after the wedding however, it became clear that it had to happen fast.  Within two hours of surgery Kate's transplant kidney was working 100%, it was truly a miracle.  Only months until her wedding she recovered so fast, right by her side through it all was Aaron, her steadfast strong loving partner.  It was obvious Kate and Aaron were meant to be together and will have such a bright strong future ahead hand in hand, side by side.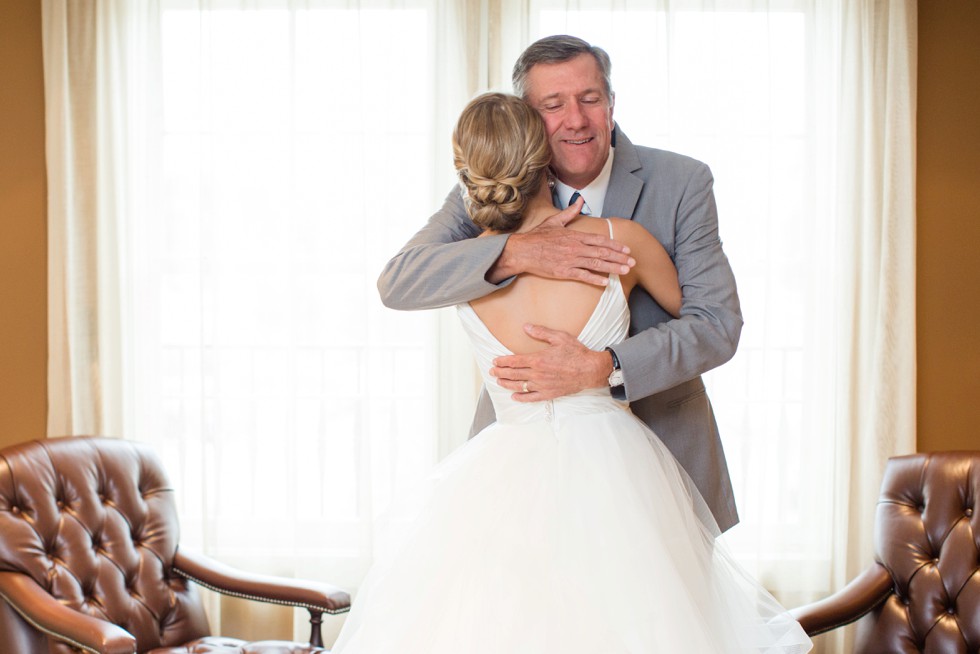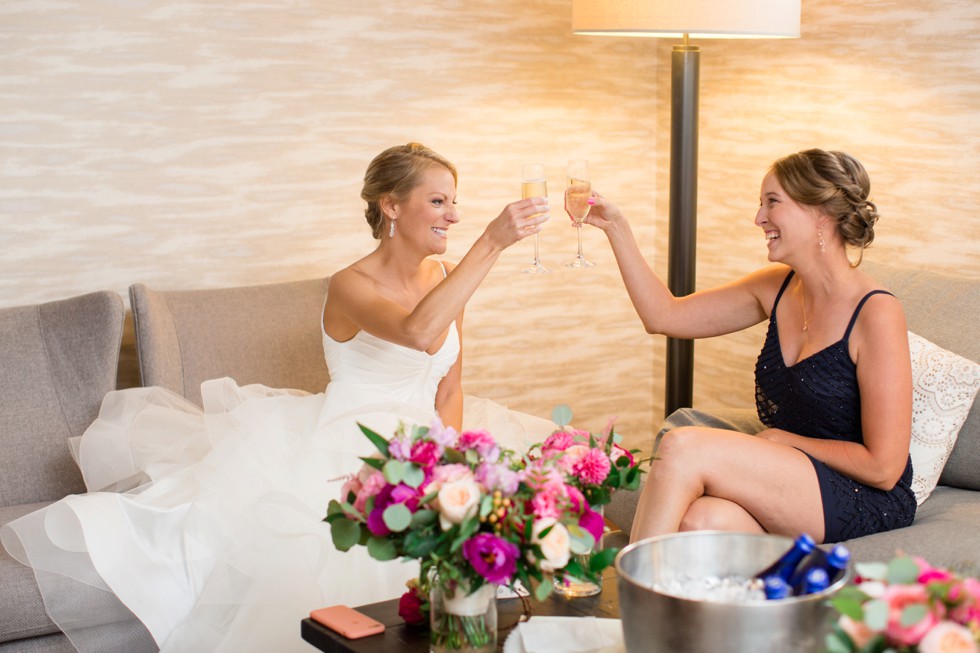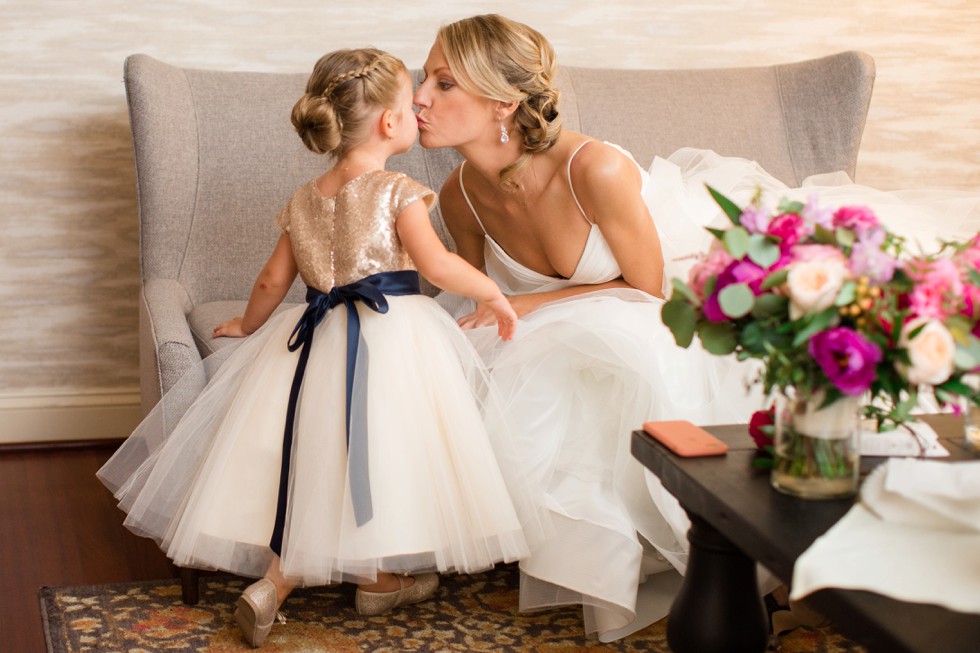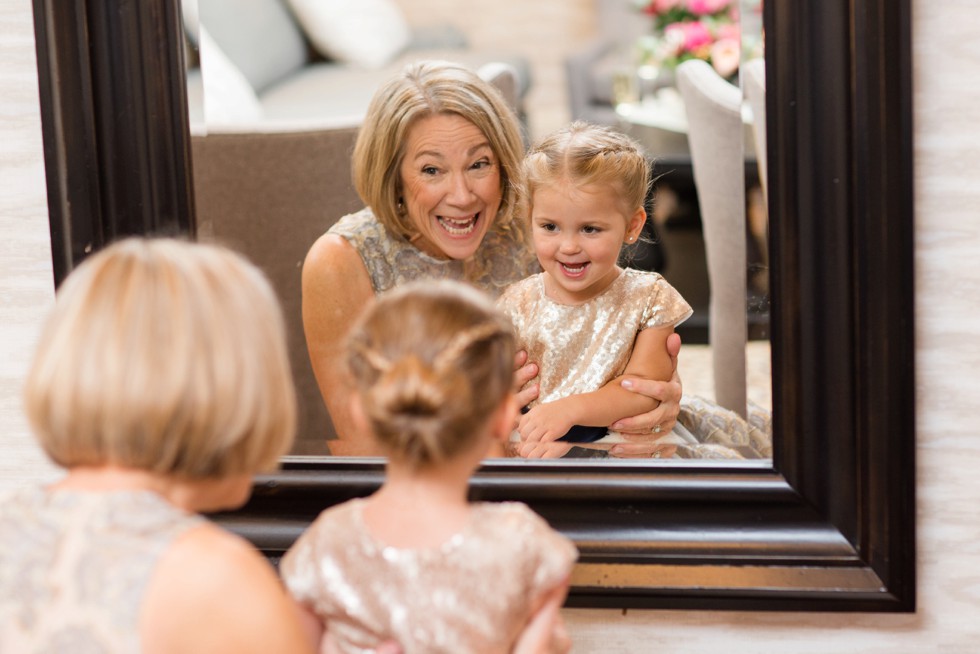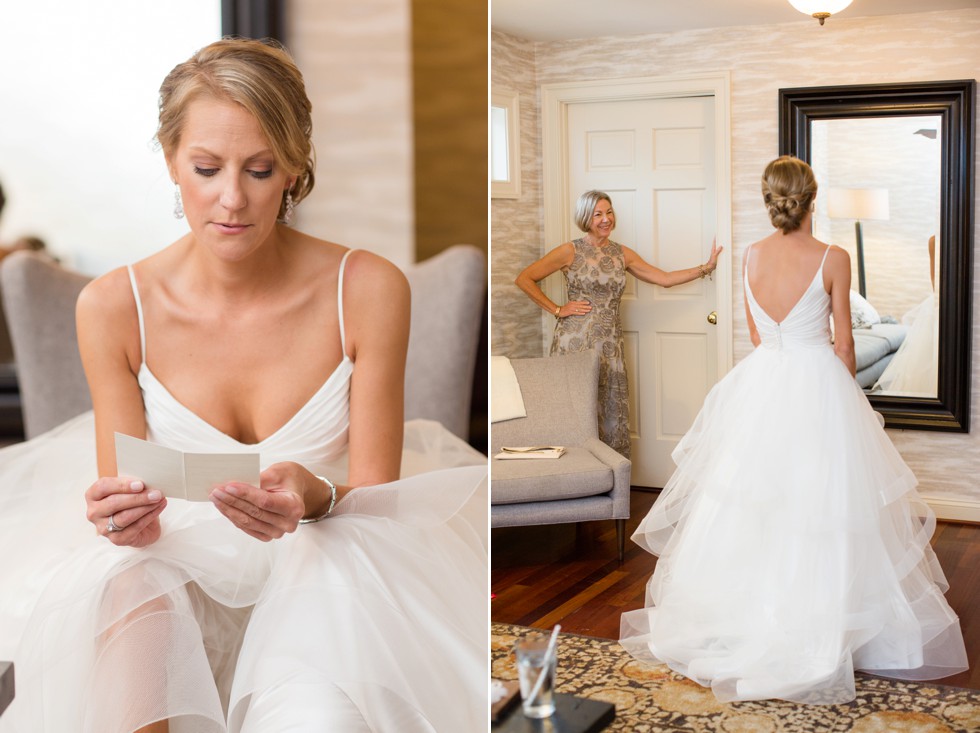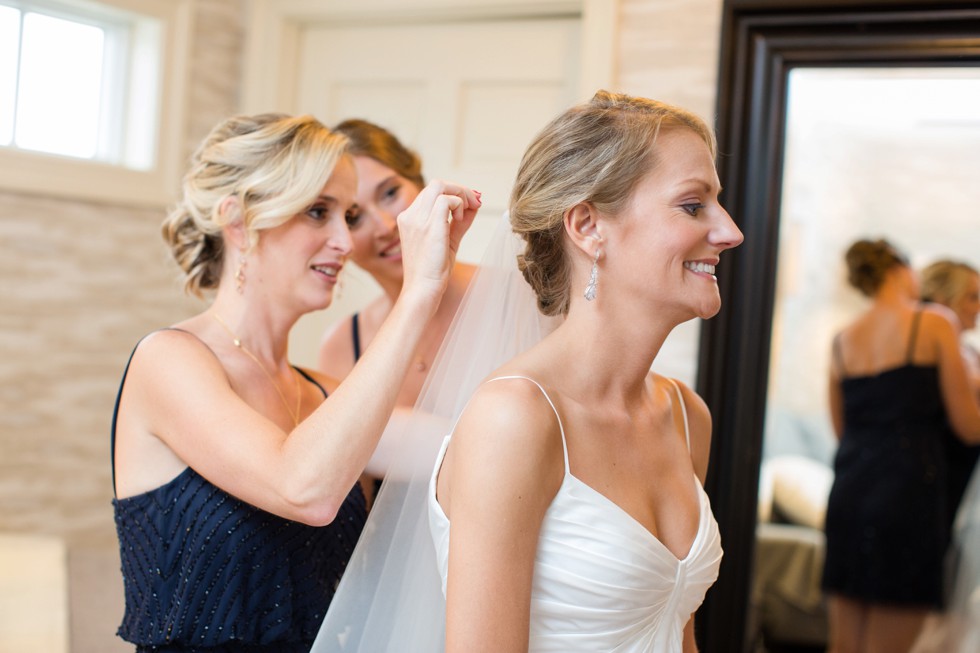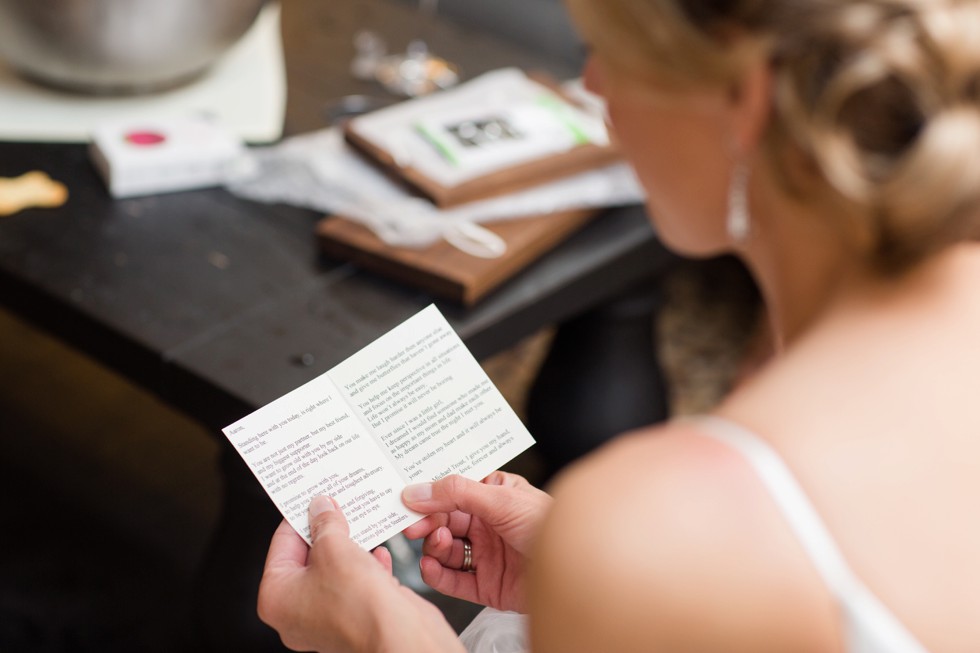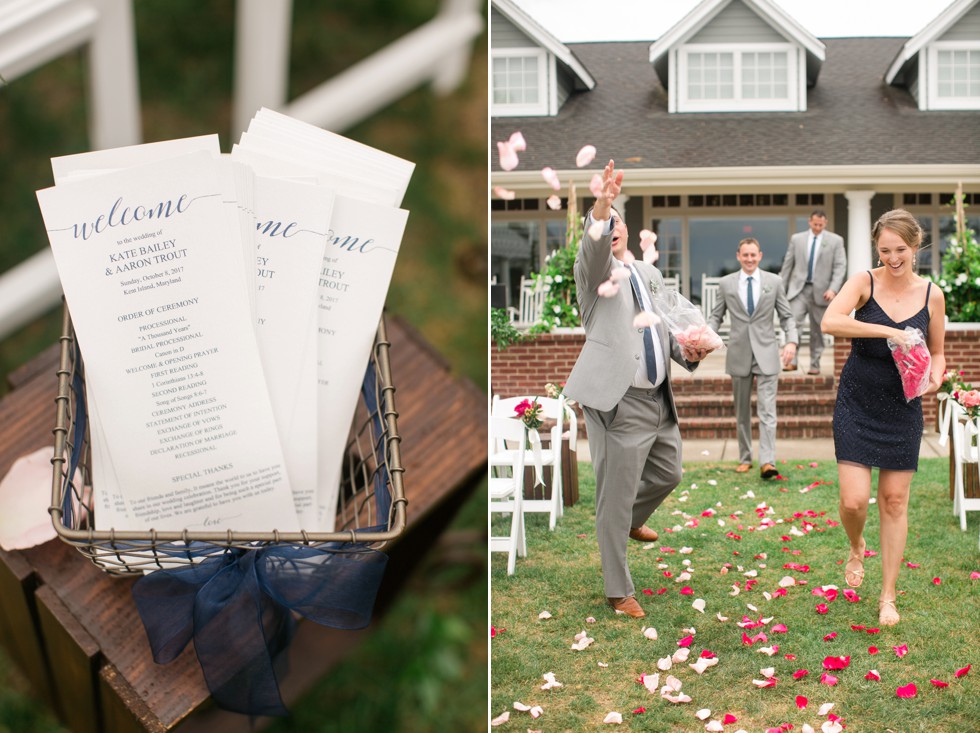 So thrilled the rain cleared for Kate and Aaron's outdoor ceremony overlooking the Chesapeake Bay Bridge.  Floral and Bloom designs created such gorgeous decor to bring so much bright color to the overcast day!  Love all these hints of pink and magenta.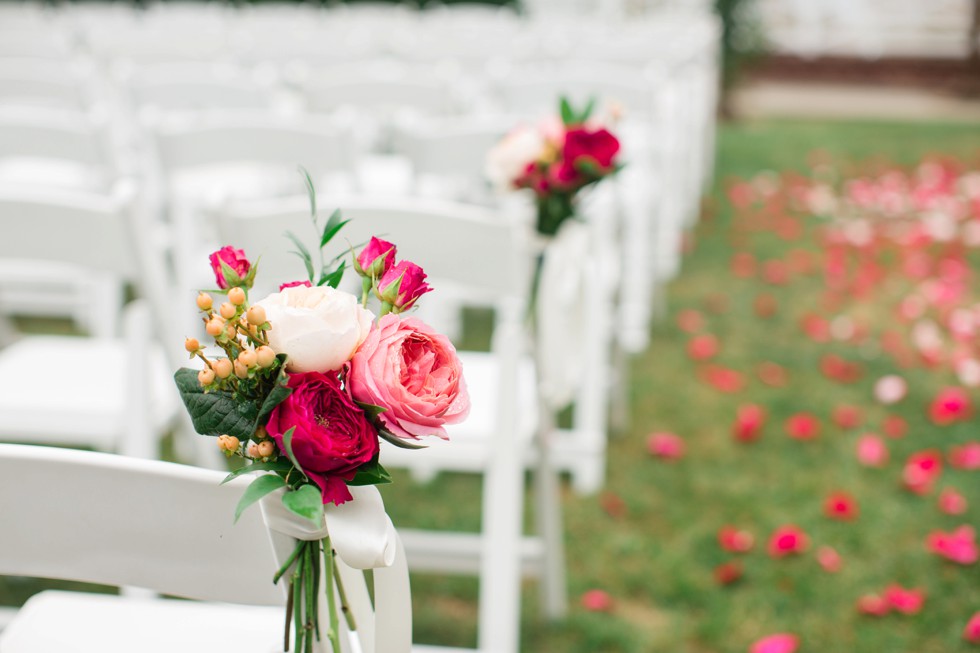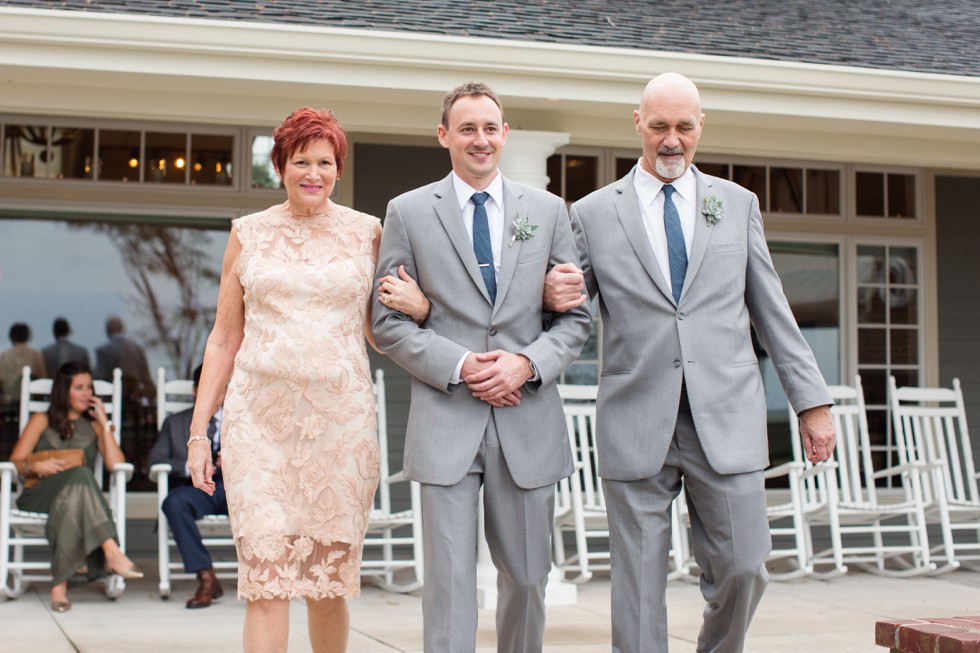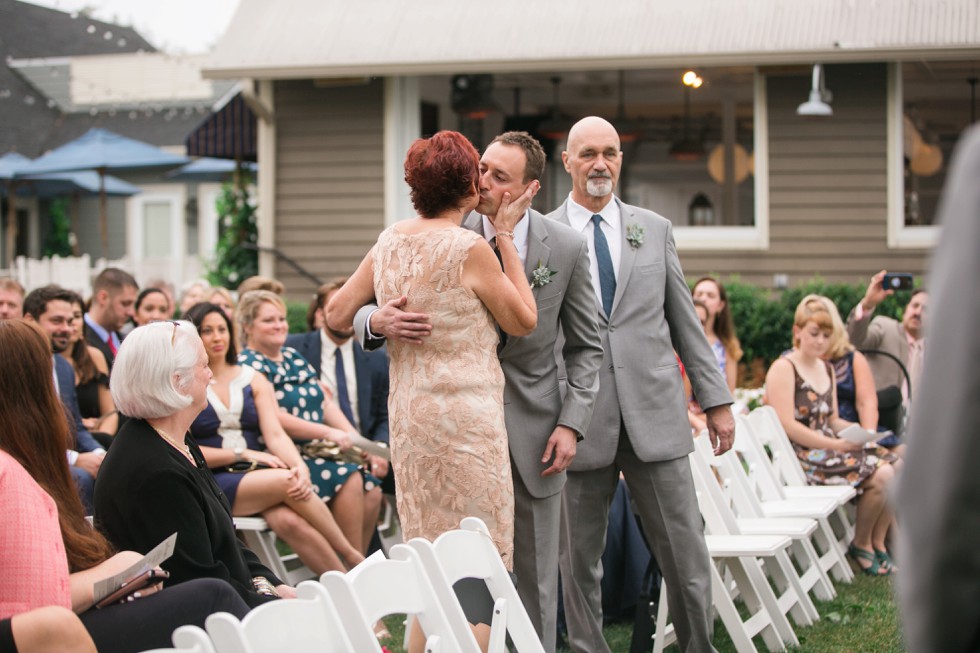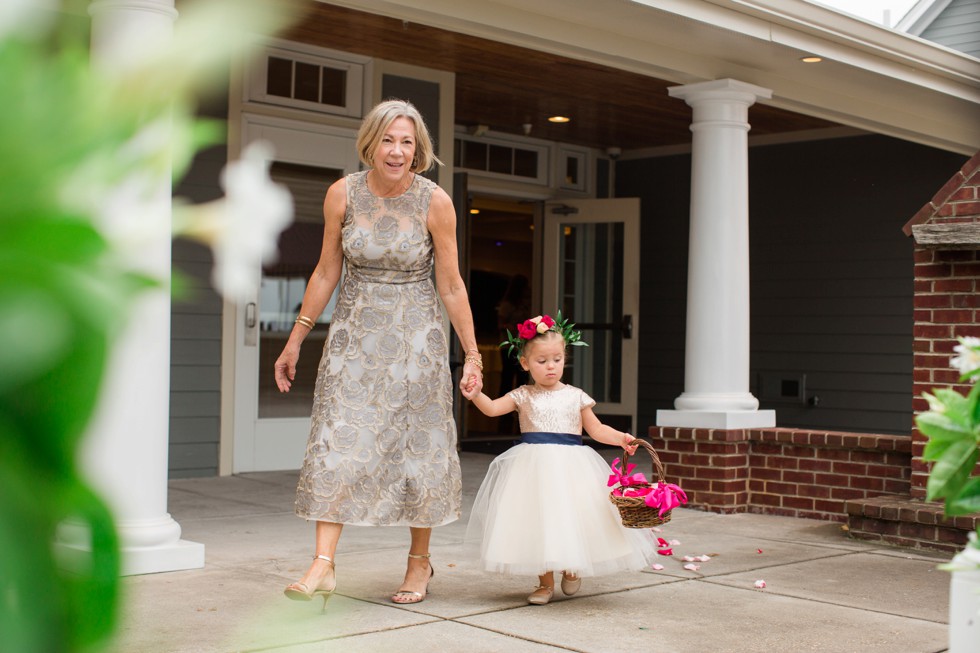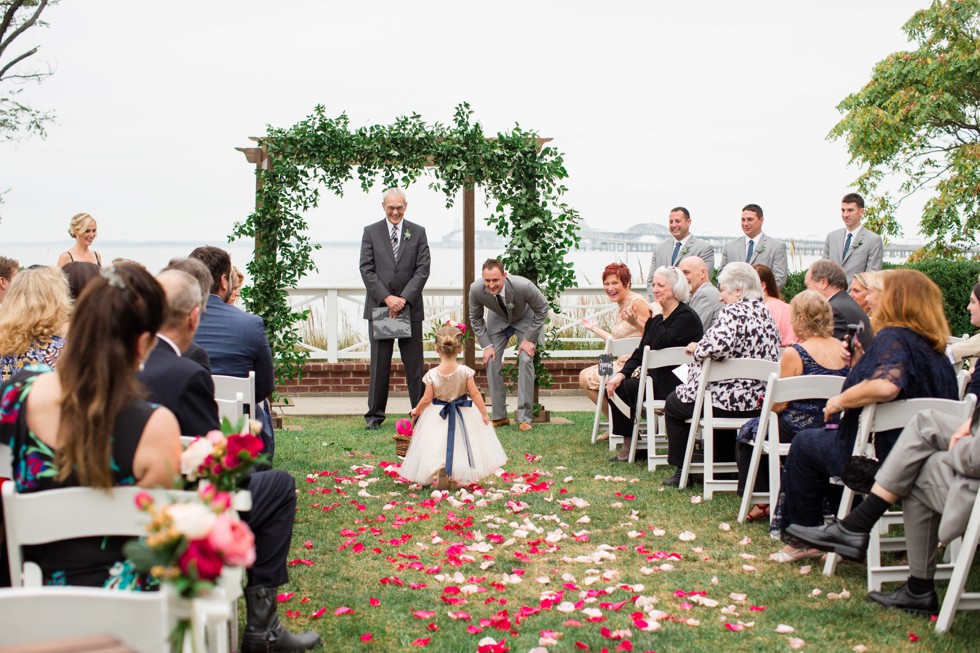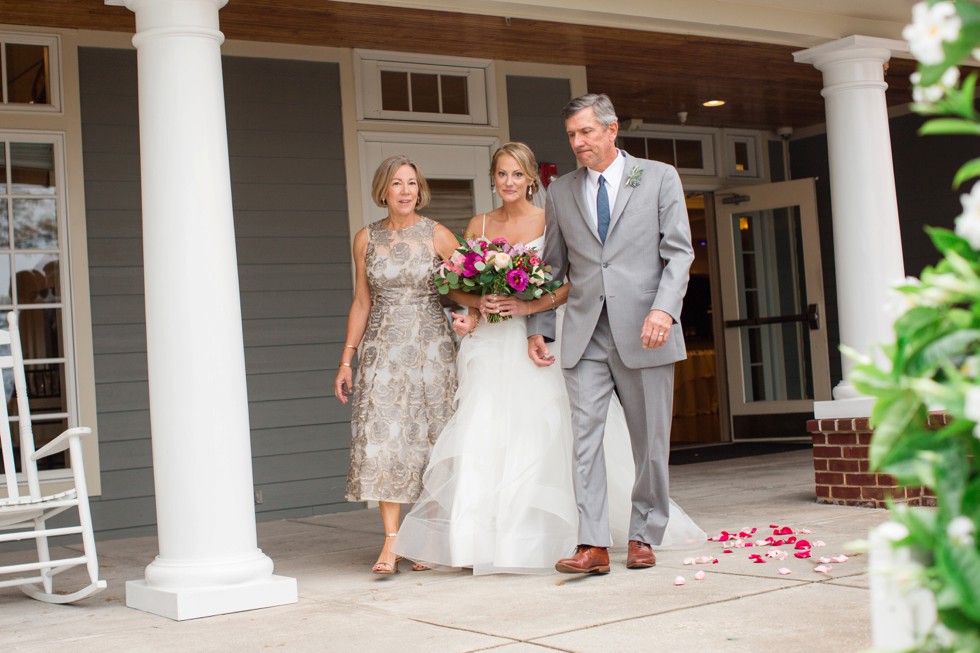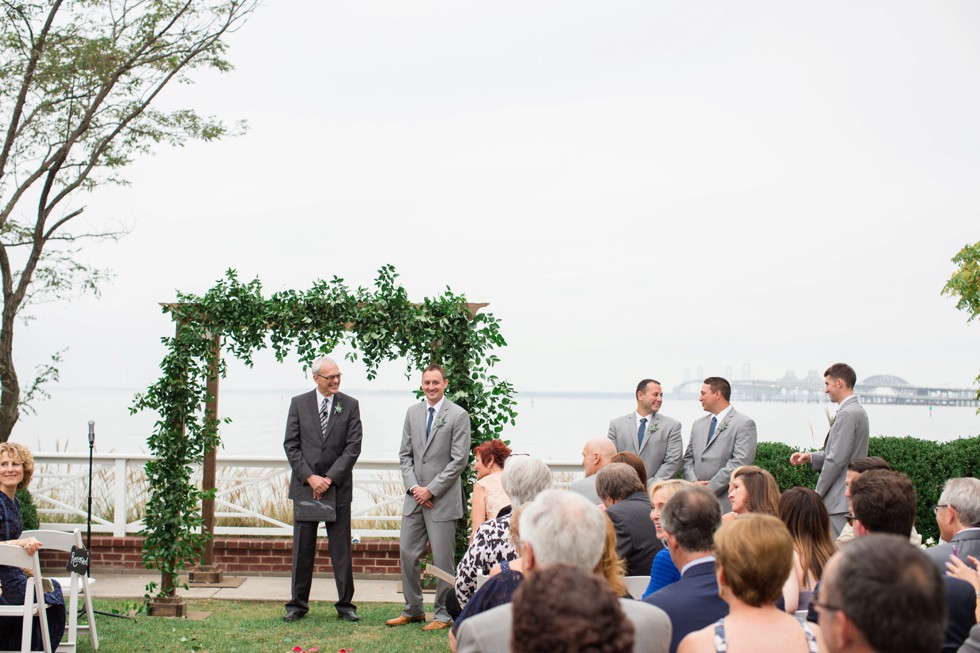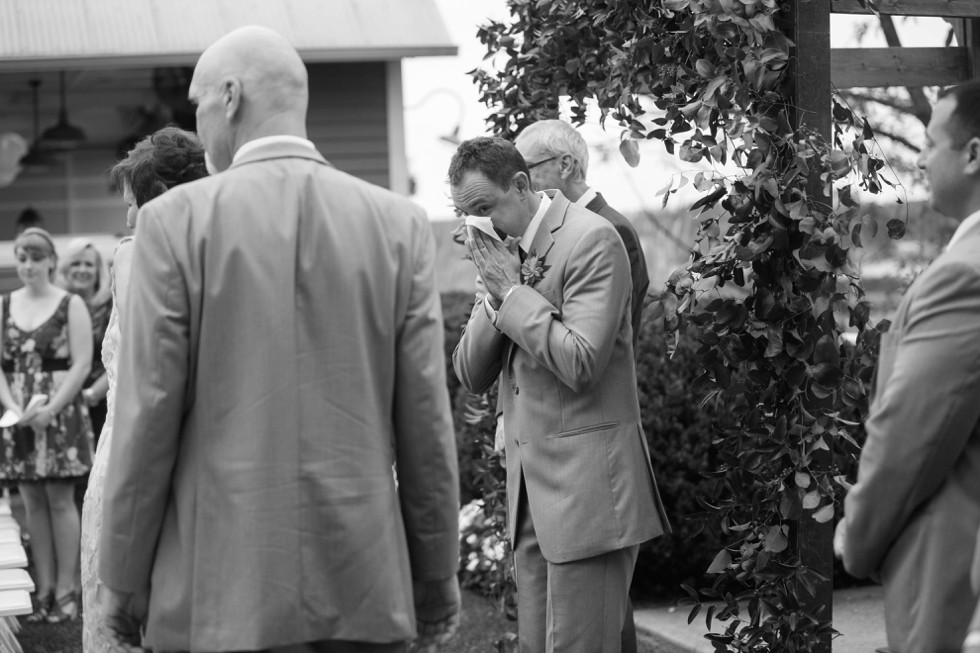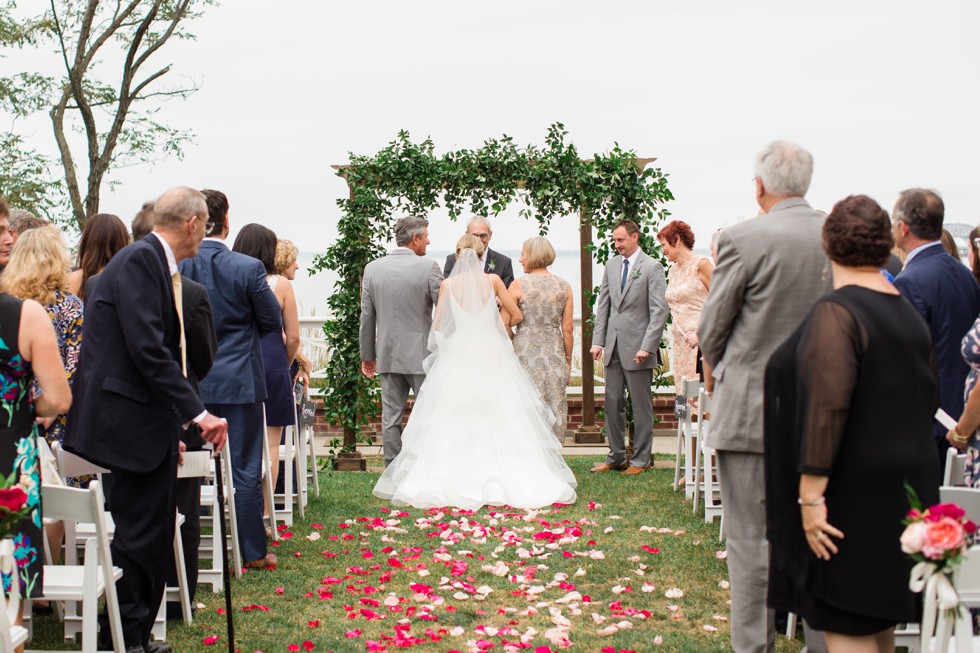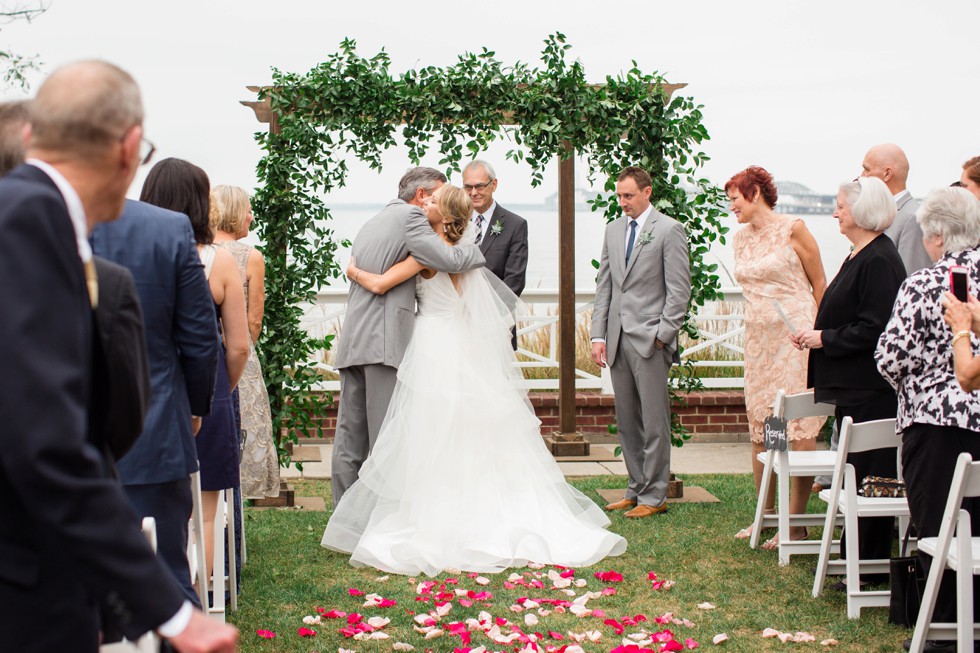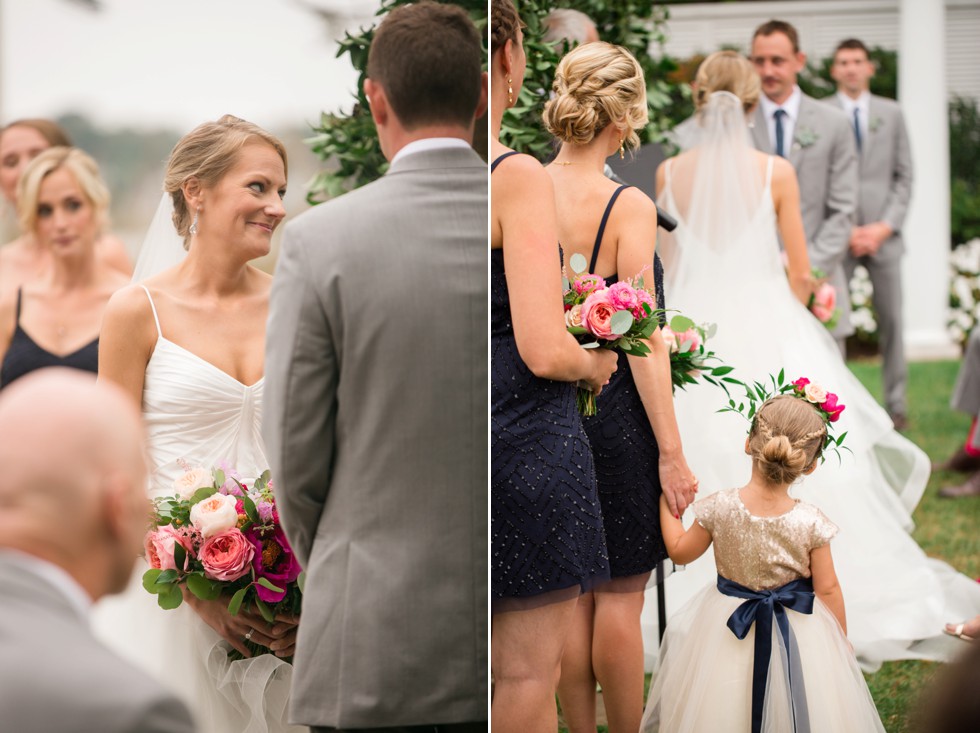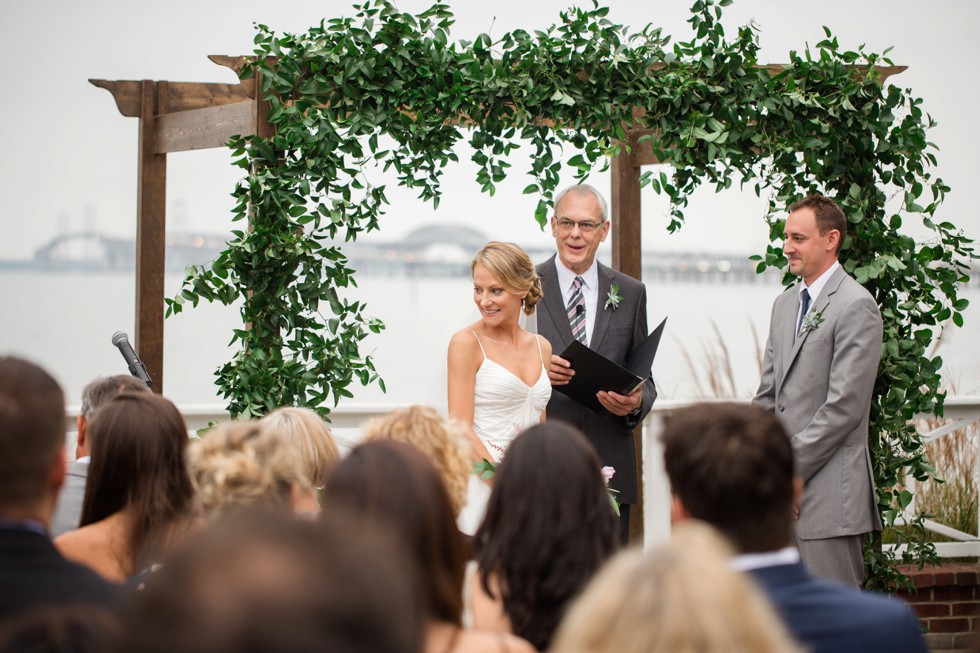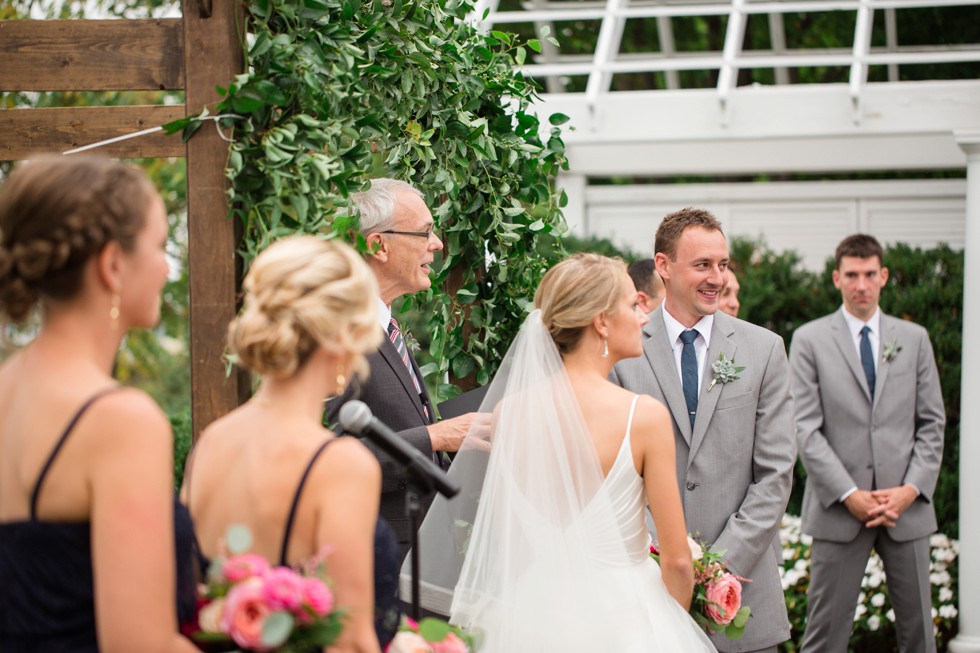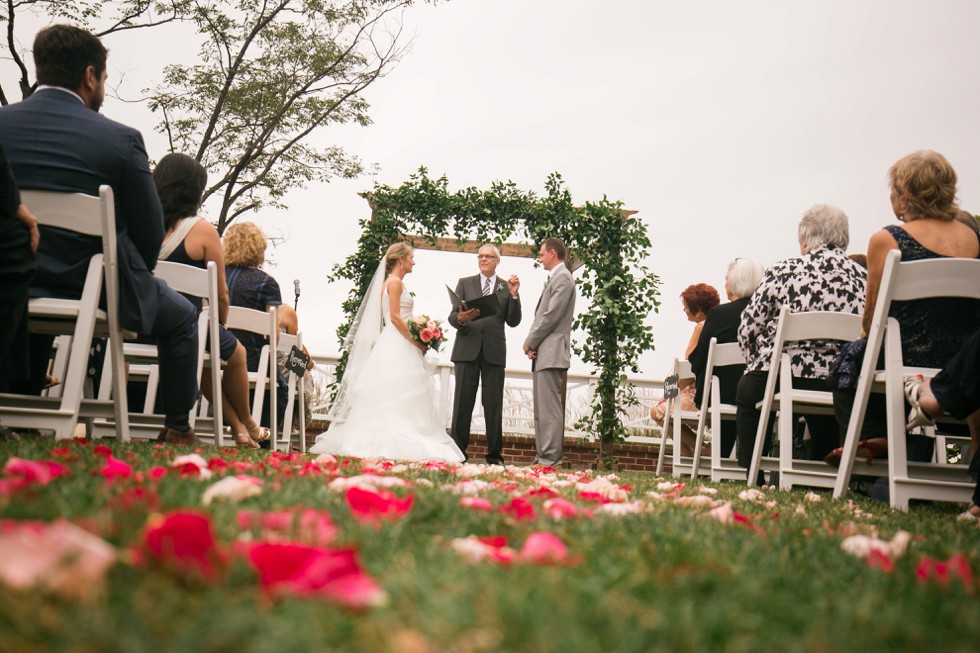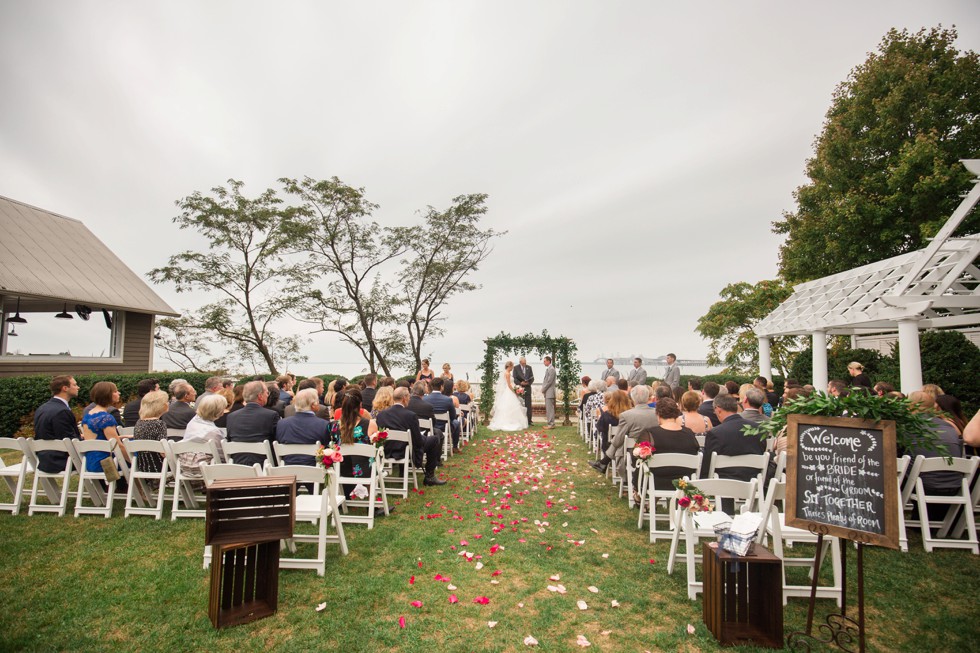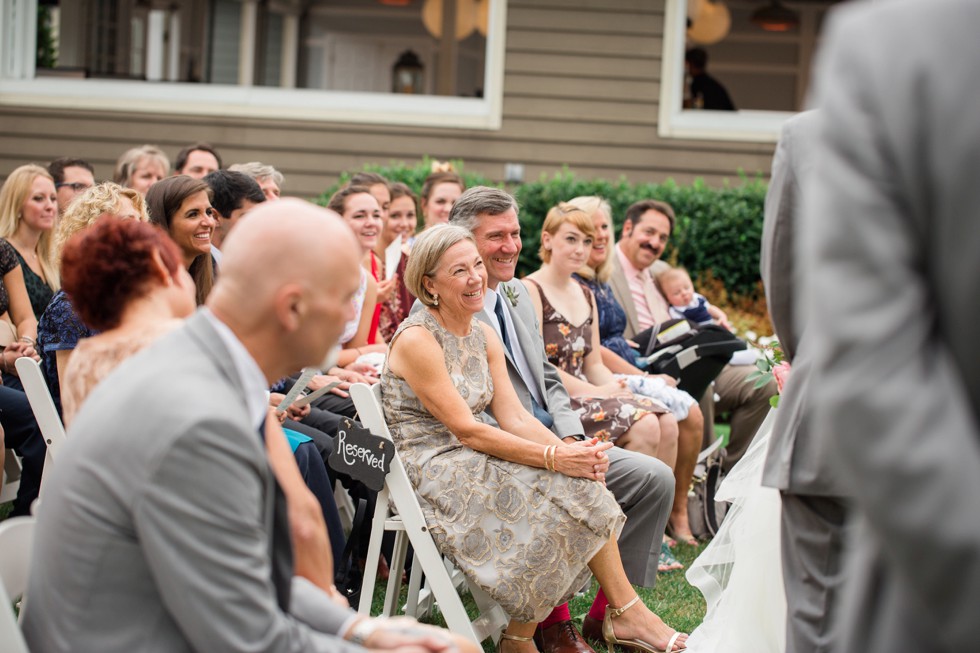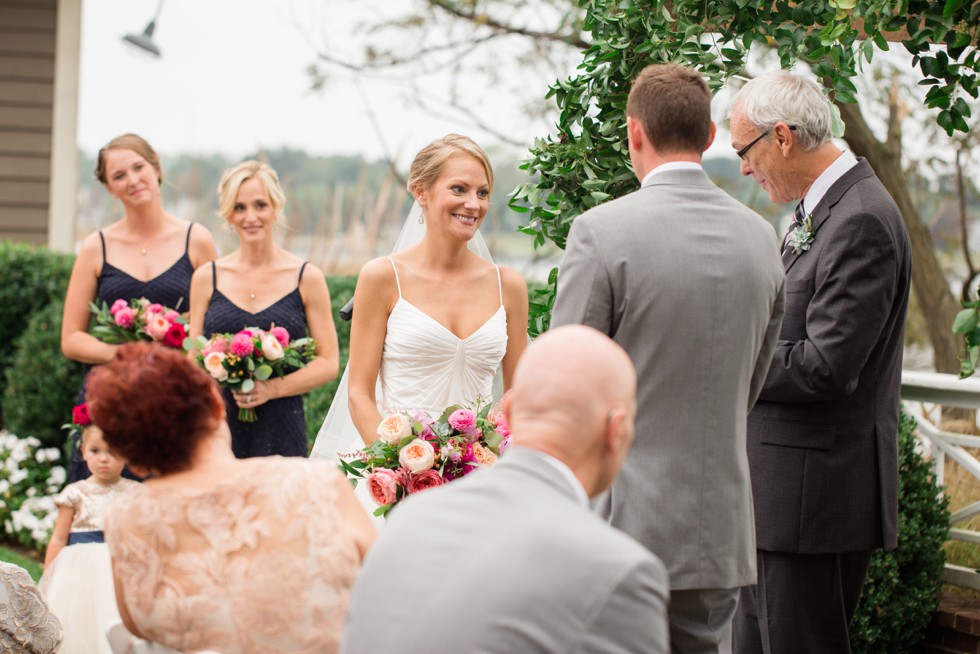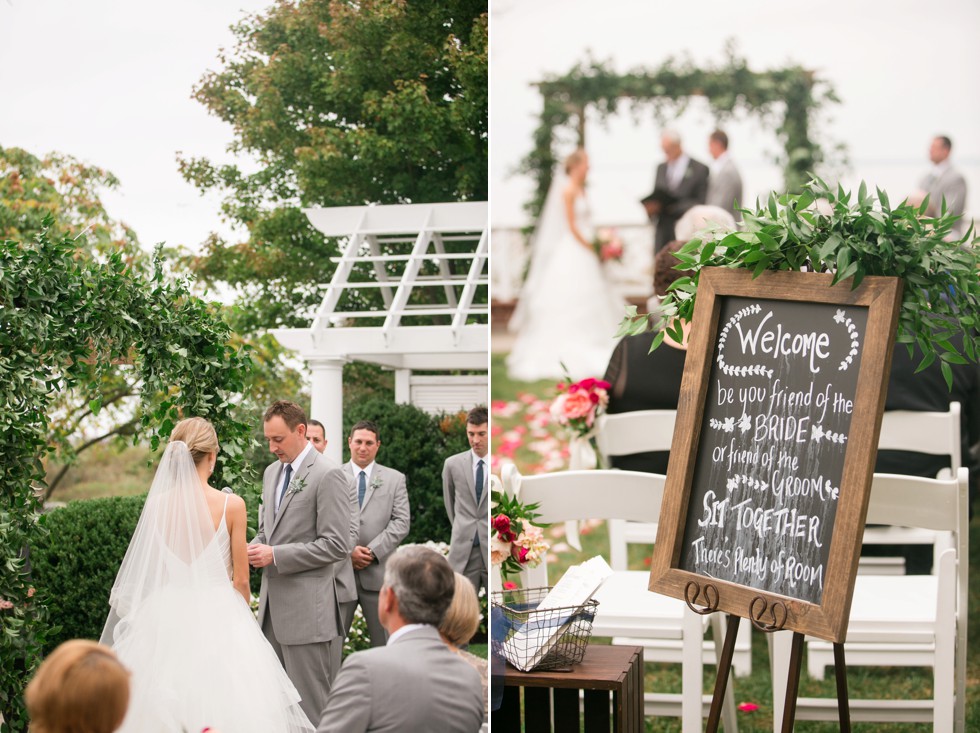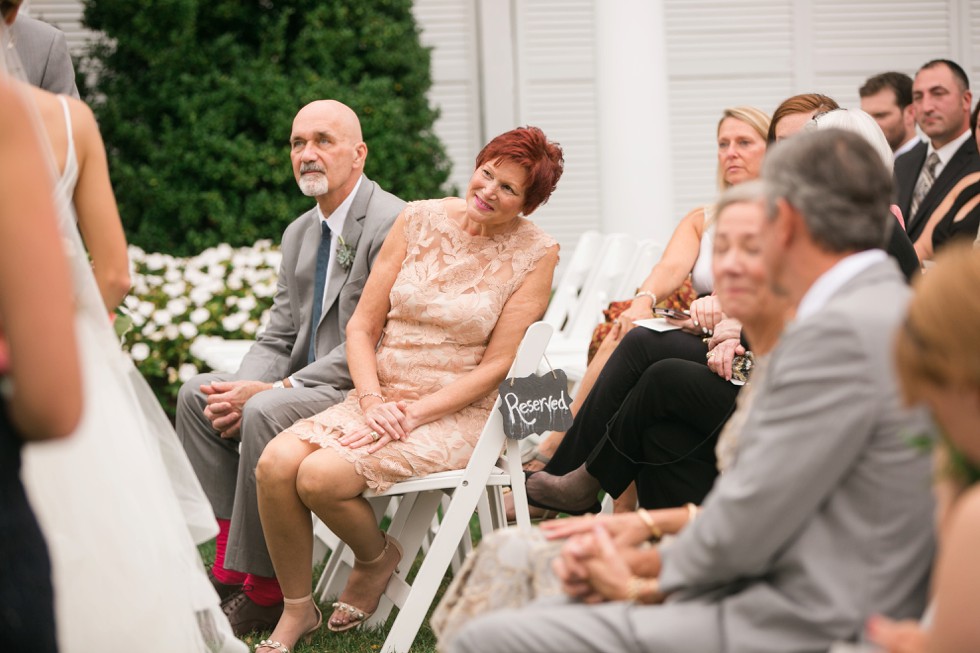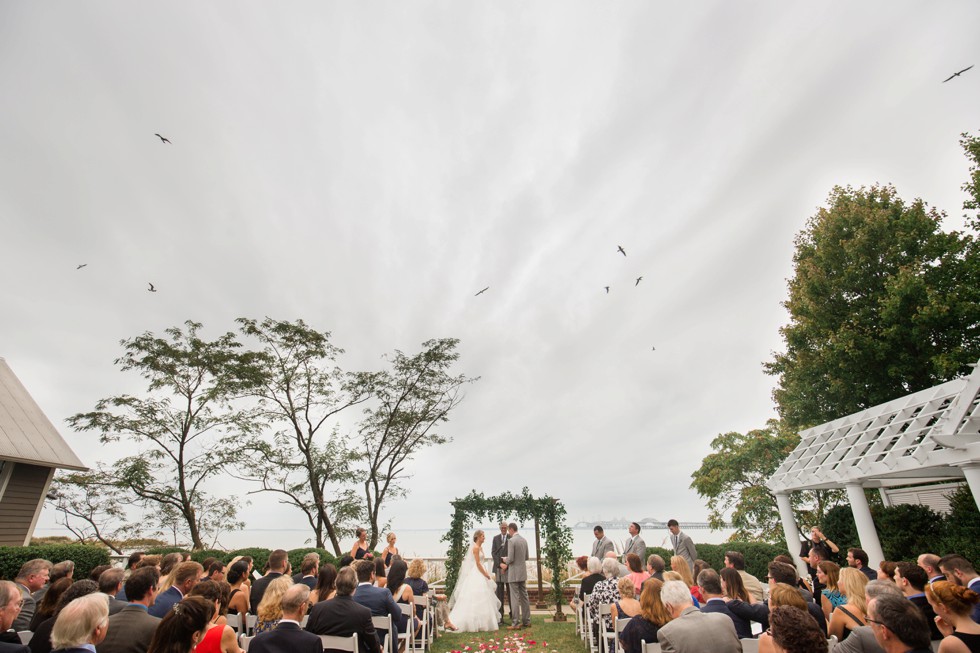 The view from the Beach club is breath taking especially when there are guests up above watching over, letting you know they are close.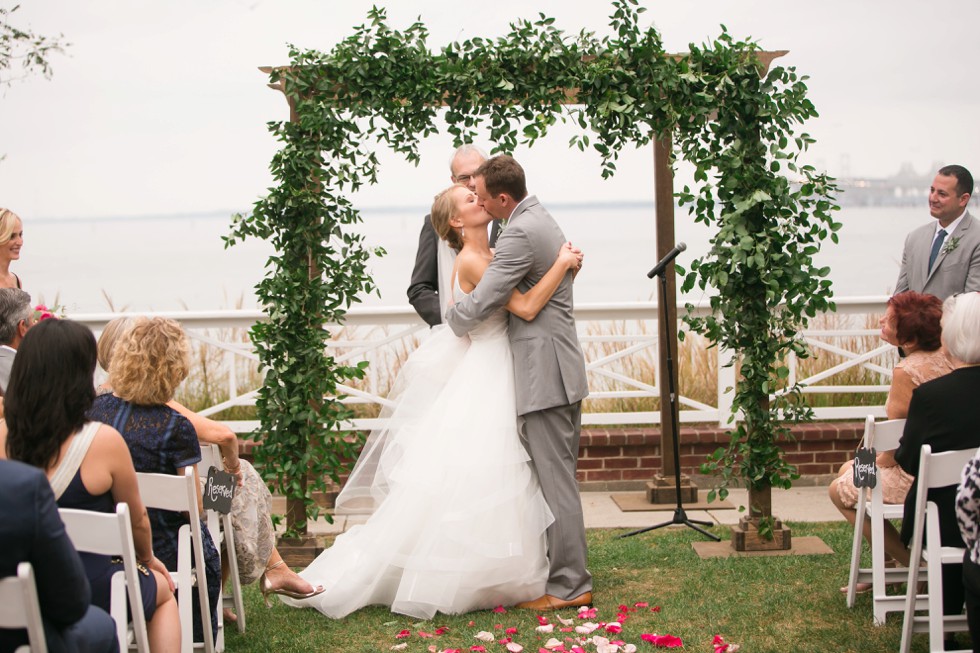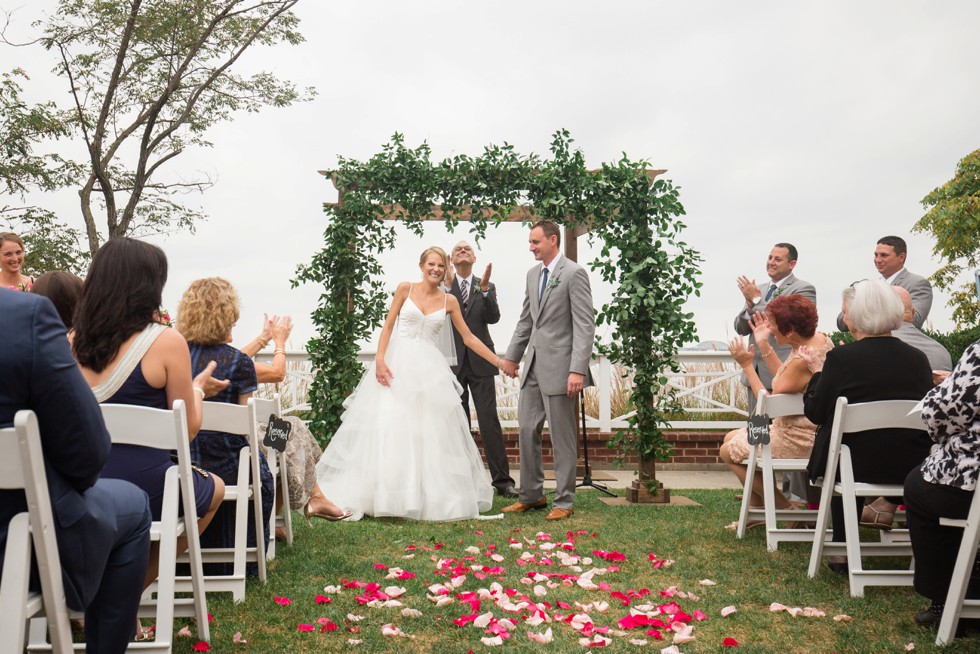 Portraits of the Bride and Groom sometimes happen when you least expect it!  Right in the middle of the ceremony processional, Kate & Aaron stood for the sweetest portrait and are just beaming surrounded by all their loved ones (and that amazing greenery by Floral and Bloom Designs)