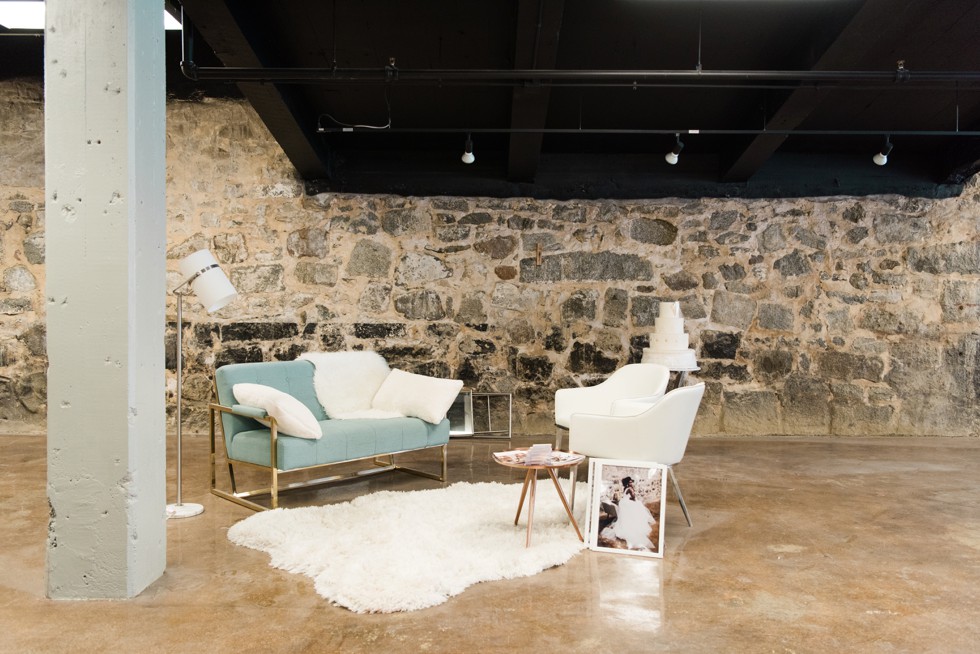 I love photographing weddings with a team of people who love what they do and care about their clients like Kate with Main Street Ballroom.  Her unique industrial and elegant wedding venue in the heart of Old City Ellicott City offers something truly different.  Watching her transform the space to a blank slate with character was impressive.  From her transparent approach to a wedding venue, her warm professional demeanor, and eye for a space that stands out, Kate and her team make your wedding venue feel like an extension of "your home for the day"!
ADDRESS / 8307 Main Street Ellicott City, MD, 21043
TEXT/ 301. 742. 0399
EMAIL / [email protected]
What's one interesting fact about Main Street Ballroom?
The Ballroom was built in 1920 and was originally a Chevrolet Dealership!
2. What do you have planned for the future?
We are new so right now (opened official in April 2017) we are focusing on maintaining our excellent level of customer service as we grow. We are almost completely booked for next year's peak seasons so we are excited that so many couples have chosen us as the place where they celebrate their wedding!
3. Tell me about your favorite wedding last season.
They are all so different so it is hard to choose a favorite– there is something to love about every wedding. On tours for potential clients I like to emphasize that no two weddings at Main Street Ballroom are the same. As an example, the one detail that I point out on my tours​ is the bride who had a custom song written for her walk down the aisle– so she needed to create the longest aisle possible so the guests could hear the entire song. She thought outside the box and ended up using the perimeter of the venue as her aisle and it was so moving to watch her walk for that long to that beautiful song. We love when our clients do something we haven't seen before– and this was one of our favorite moments this season.
4. How far out should a couple pay a deposit to secure your venue for her wedding day?
We require 50% at contract signing to secure your date. Since you can't really book other vendors until you 100% know your wedding date and venue, I suggest doing this as soon as you're ready. We book about a year in advance – But do have some brides who booked our venue 2 years in advance and some who booked 2 months! So there's no hard and fast rule – It's whatever is right for you. If your date or day of the week is flexible then you an wait a little more. I would say 9 months in advance is when you're starting to risk disappointment​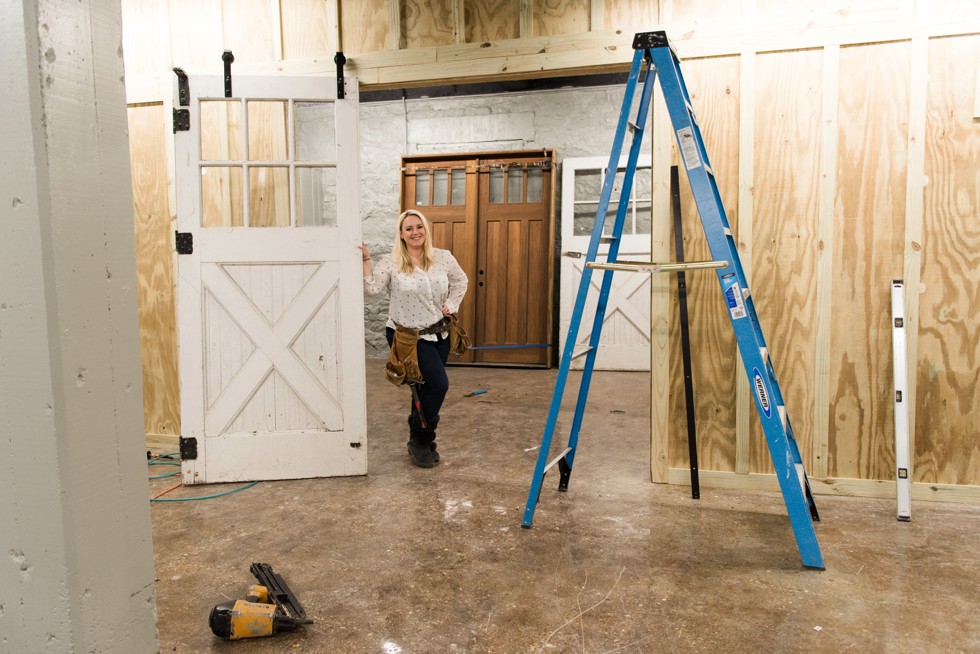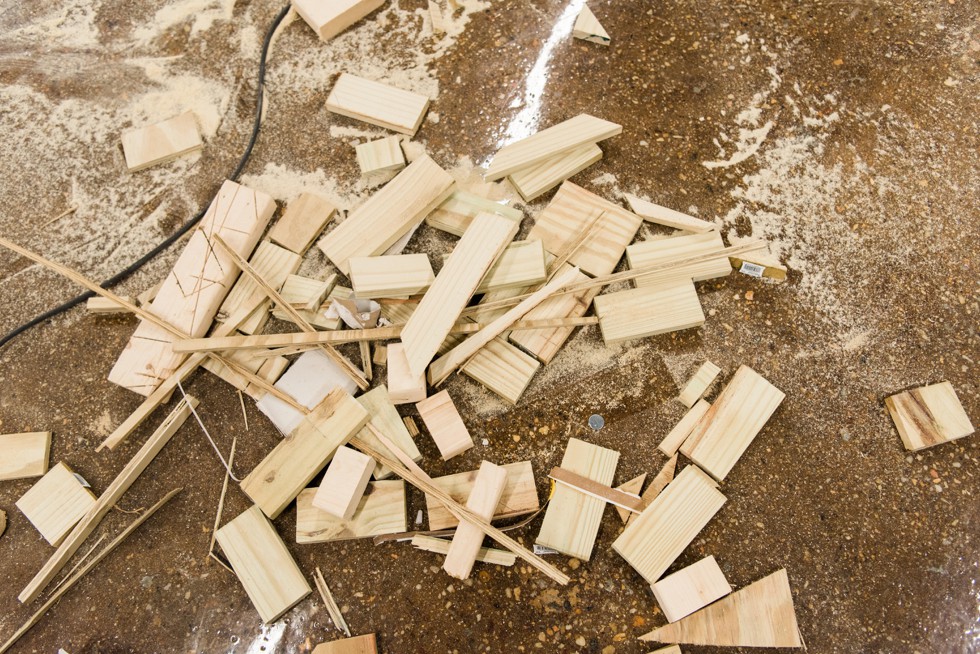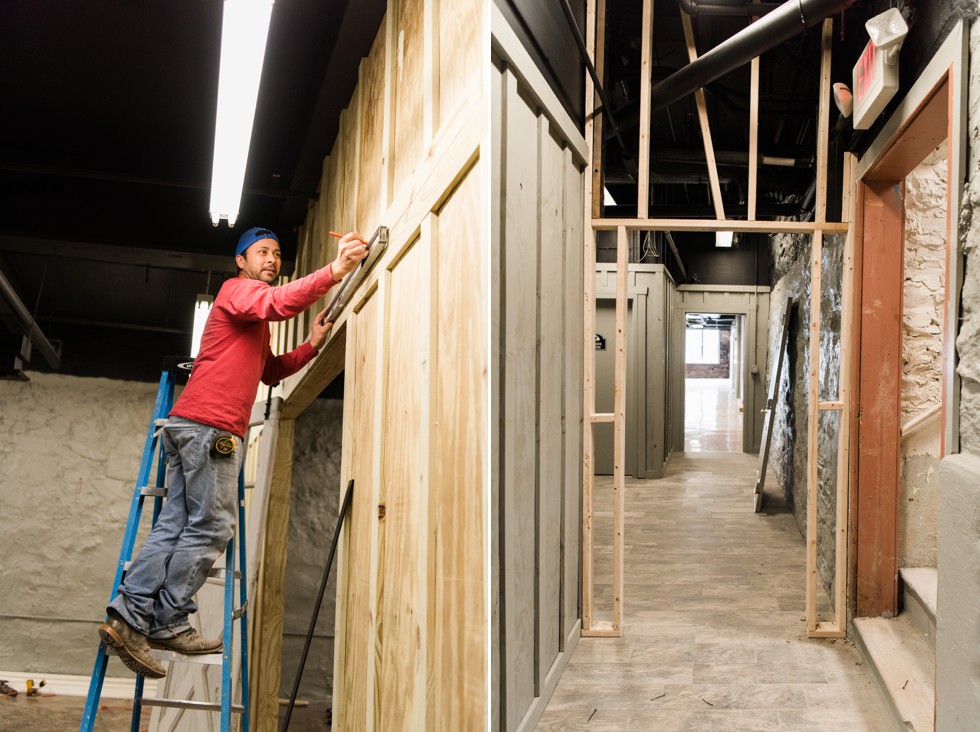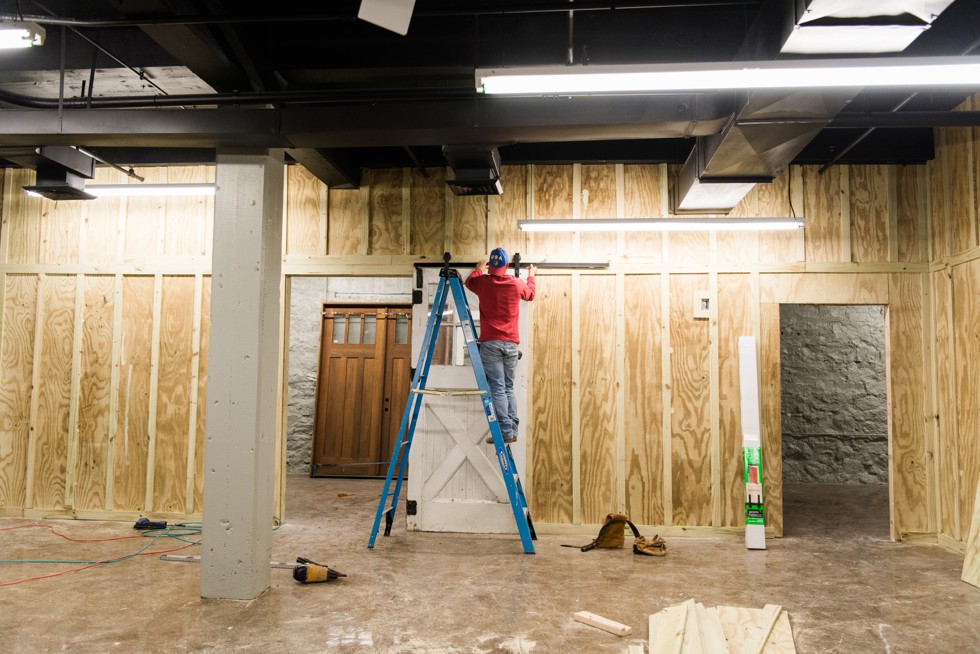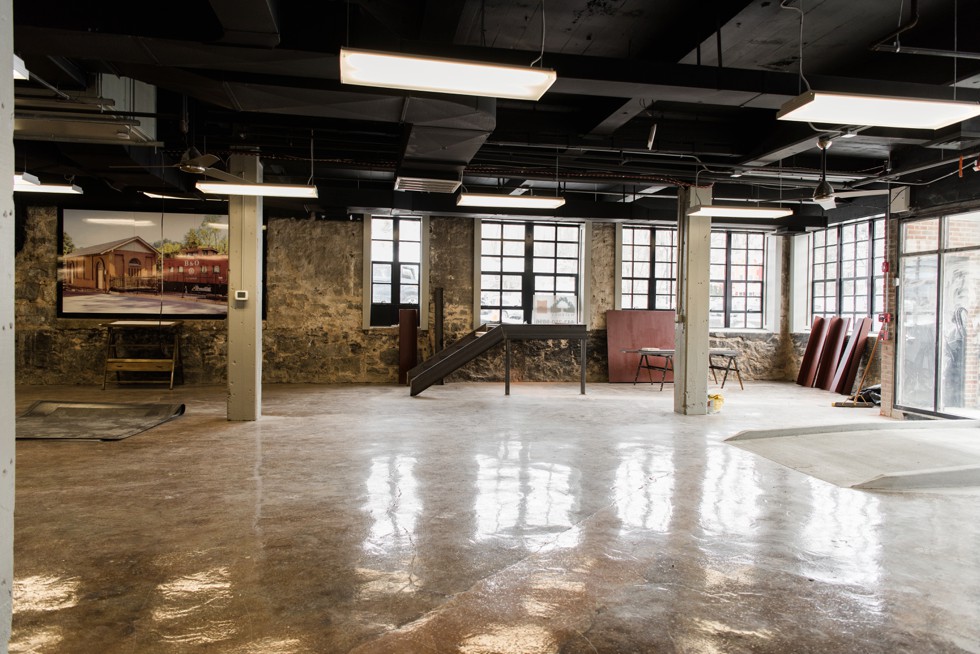 5. What is included when a couple books your venue for their wedding?
​ We are industry leaders in time and flexibility (and our lack of fees) There are no hidden charges for extra hours or for using certain rooms in the venue.  It's your home for the day and you have the space from 8am until midnight. We include an on site event manager (not a planner or coordinator – we always recommend hiring one!) Our staff is on site to assist you with anything venue related and for that added peace of mind.  We also have chairs and tables for 120 guests plus access to our list of exclusive discounts from amazing wedding vendors.
​Our biggest draw is the fact that we welcome all licensed and insured caterers. We do not have a list that you have to choose from. This gives our clients leverage when shopping around so that they can get the best price and the best service on the food that they love the most.  This flexibility means our clients can have the ultimate customized wedding for them, and save tons of your wedding budget!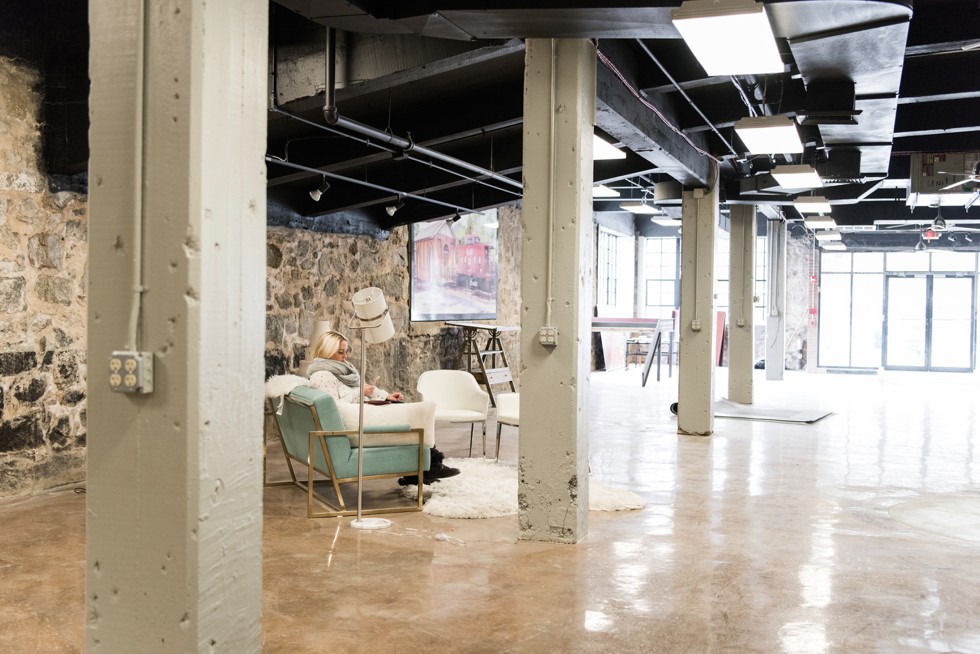 6. How do you help couples customize their wedding?
​ Everything about a Main Street Ballroom wedding is custom. From your caterer to your decor, everything is up to you. That means every event here is unique!
7. How many guests can you accommodate?
​ 200​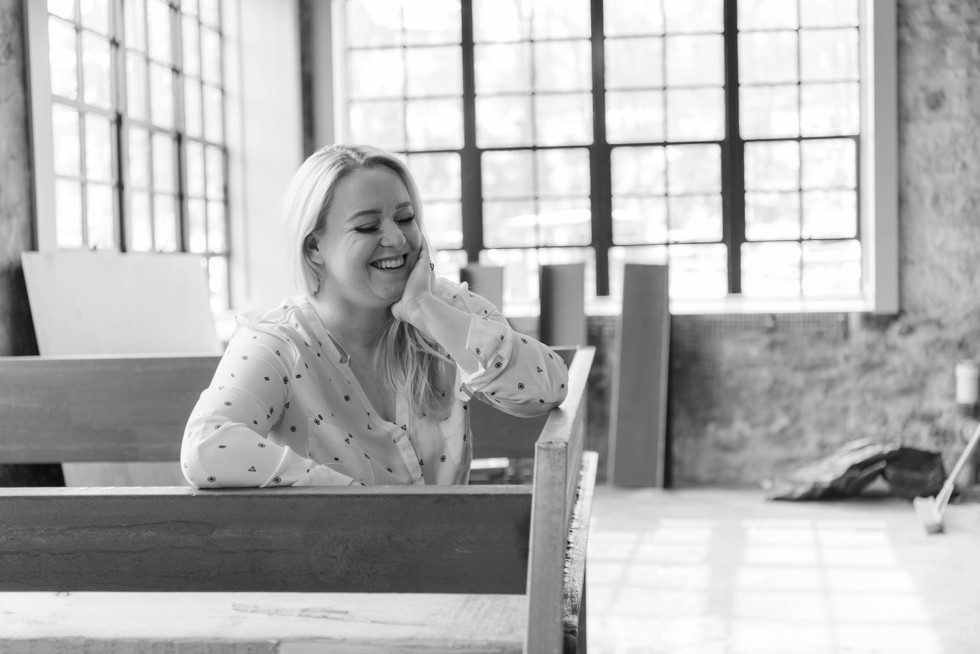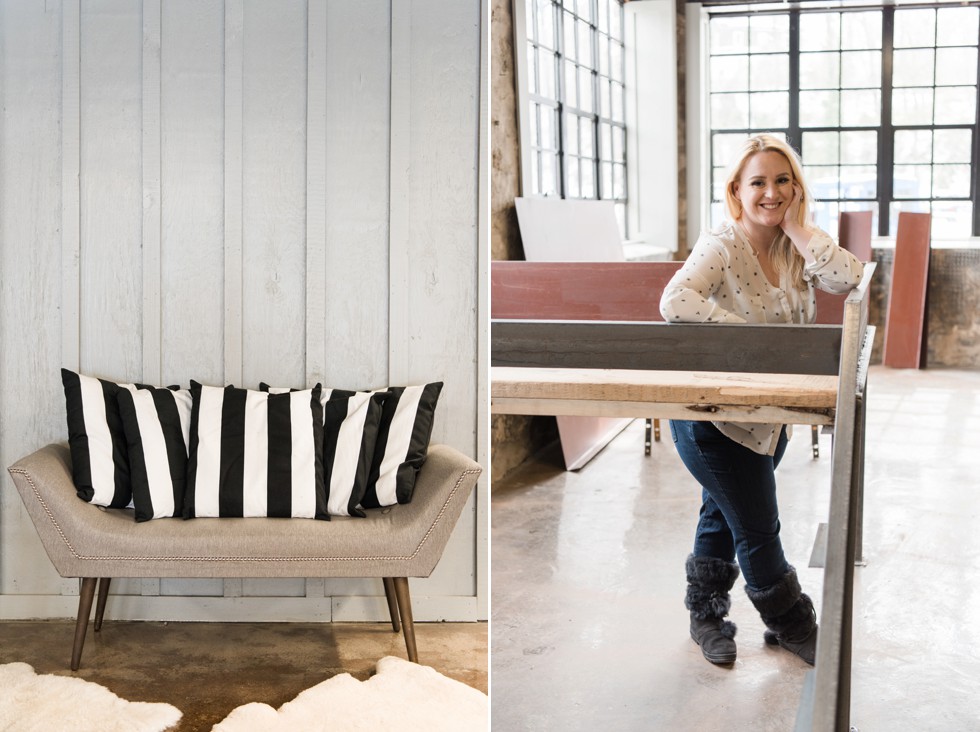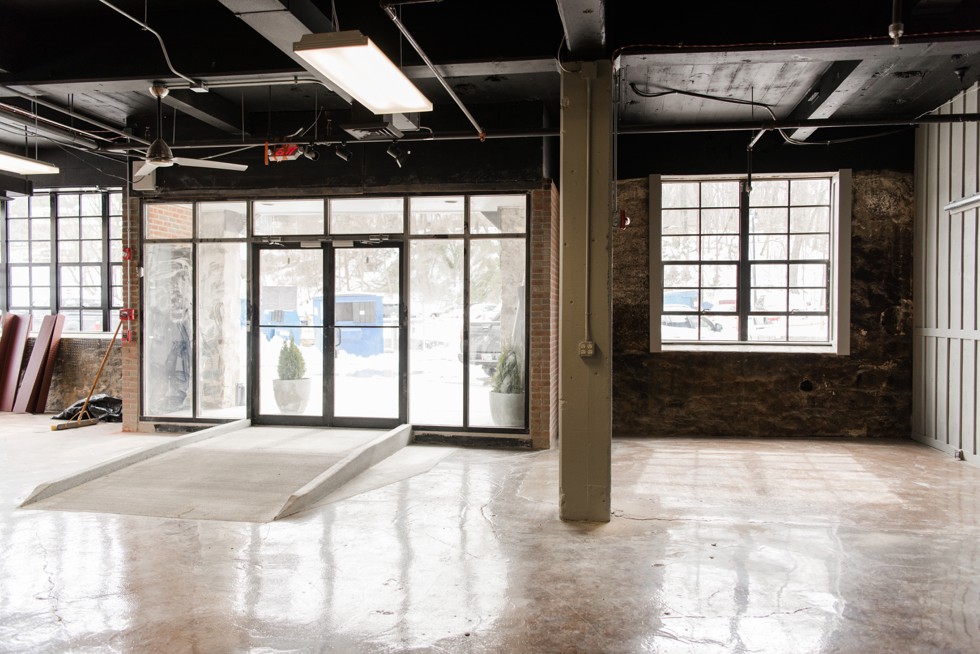 8. What makes Main Street Ballroom unique?
MONEY-SAVERS

Tables and chairs for 1​2​0 guests are included in your rental, plus we offer exclusive industry discounts on any additional event rentals you may require for your event.
Free public parking is just steps away from the entrance of the Ballroom
Sales Tax is included in your final price
No extra venue fees or markups. WiFi is included!
No fees for extra time or overages
We welcome all licensed and insured vendors, including caterers (this is where you'll see your biggest savings!)
An optional pop-up patio that includes ​a fire feature offers riverside outdoor space for cocktail hour

STRESS-RELIEVERS

You are our only client on the day of your event
You will have access to the venue as early as 

8 a.m.

 for set up and as late as 

1 a.m.

 for cleanup… and we don't charge you for that extra time.
Your personal on-site venue manager will be with you throughout your event.
We can comfortably accommodate 200 guests for a seated dinner with room for a dance floor, but is easily divisible for smaller events.
The venue is 7,000 square feet and all on one level, which means easy access for all guests and vendors.
We allow most types of decor and have no obscure restrictions (yes- red wine is allowed!)