Love changes your life, one second you were alone, and the next your a companion for life!
This past weekend I had the out of this world pleasure to photograph one of my close friends.  Katie and I met at University of Tampa and were roommates in a tiny dorm room!  We only shared this dorm and university for 9 months, but she has made a lasting impact on my life and a friend I know I will call a forever friend…  Living far away from Connecticut, has put me at a disadvantage getting to know her love story and the love of her life Rob Burns.  However, in the few hours I spent with them Sunday at the Mystic, CT Seaport I gained an insight to their love, and friendship.
"She's got a gentle way that puts me at ease, and when she walks in the room I can hardly breathe, got a devastating smile that can knock a grown man to his knees"
…makes me so happy because this is exactly how Rob feels about Katie.  I could see it in the way he watched her!  From the moment we met at the Mystic Marina to the hugs goodbye at Starbucks before I journeyed back to Maryland,  I could just feel Robs protection and consuming love for Katie.  It is truly something special when two people love each other soo much that it even makes others around them feel loved!  I hope you enjoy a small glimpse into their love story.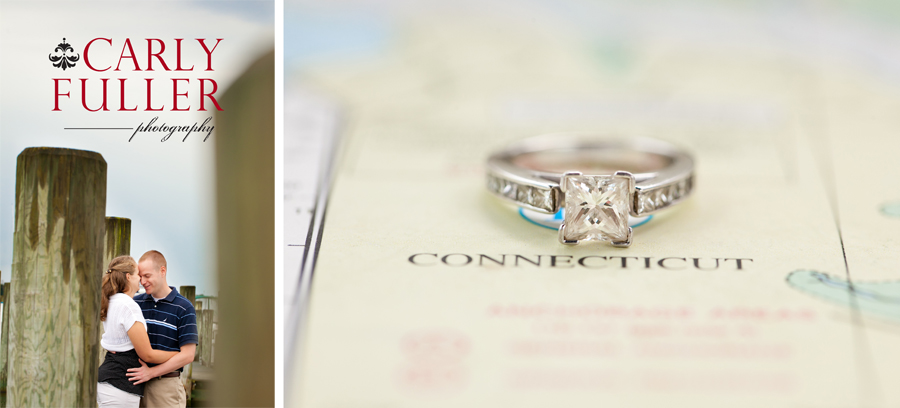 I am just so tickled pink with excitement to be capturing their wedding day this November 11, 2011 in Connecticut at the Windsor Marriott.
Katie & Rob Engaged! from Carly Fuller Photography on Vimeo.