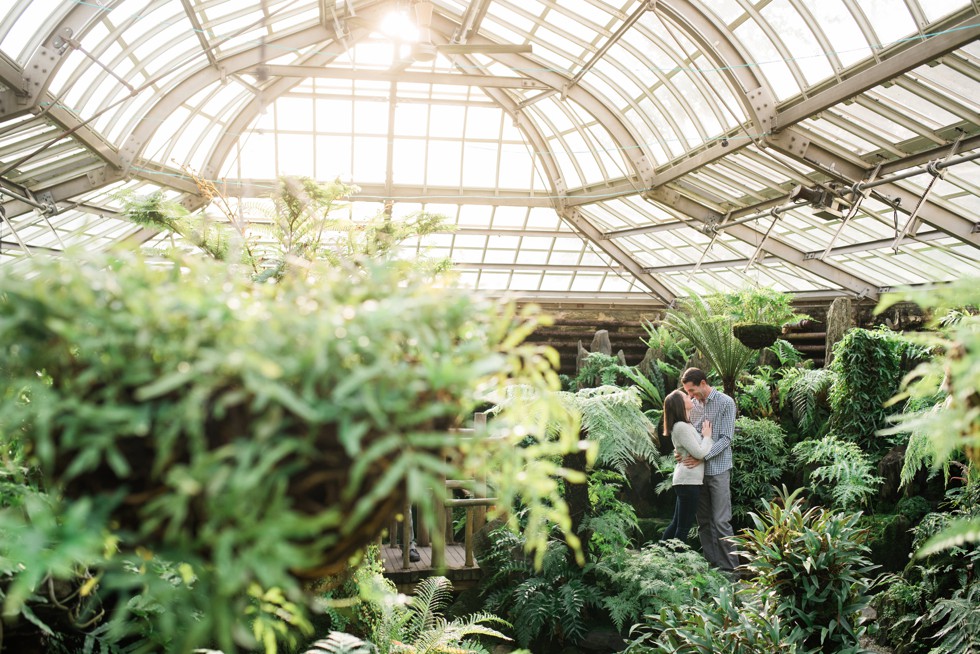 It was so fun showing Erin and Adam around Morris Arboretum of the University of Pennsylvania for their engagement photos.  The fall light was so gorgeous and it was one of the prettiest days of the year.  Erin and Adam were up for anything including Adam's jumping idea (which we may have had to do 85 times haha just for kicks!)  These two have so much fun together and make love look easy. They met in Philadelphia in the fall of 2013 through a mutual friend, playing on a co-ed kickball team.  Adam was quick to show off his skills, kicking home-run after home-run.  He was equally impressed by Erin, who he later told his family was the most athletic girl on the team…(not a hard feat to accomplish she thought!).
Adam surprised Erin with one of the most INCREDIBLE proposals(scroll down to watch what he and his friends filmed with amazing drone footage of the surprise)  I've ever heard about or seen, so I HAVE to share his video that he made to surprise Erin as he popped the question.  He had his friend drone the entire thing overlooking the beach and surprised her not just with the ring, flowers, the proposal, and both their families rushing in as she hugged him and said yes!  Still gives me the chills thinking about how thoughtful this story is…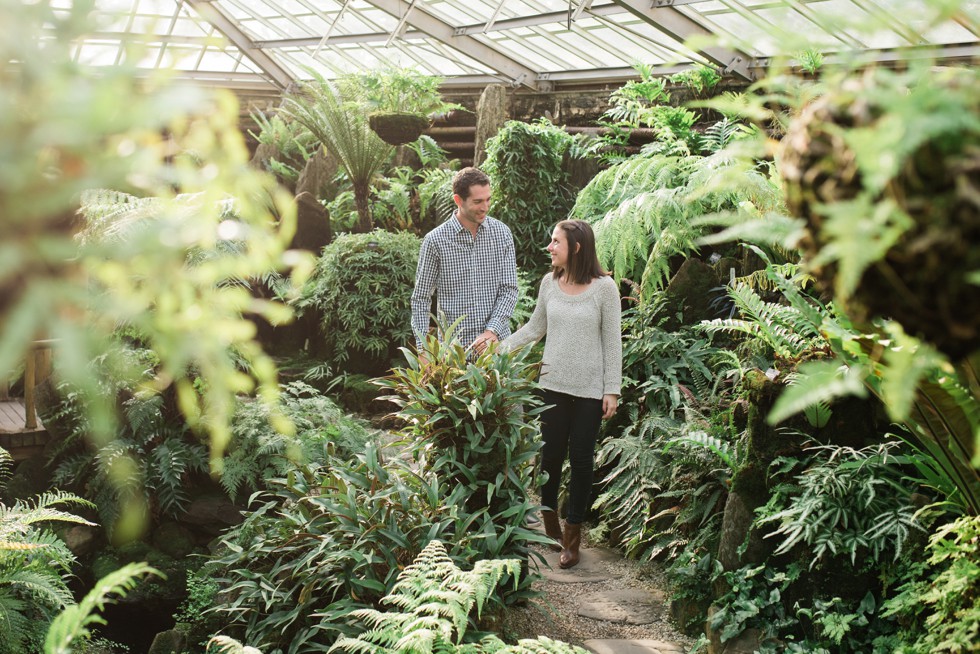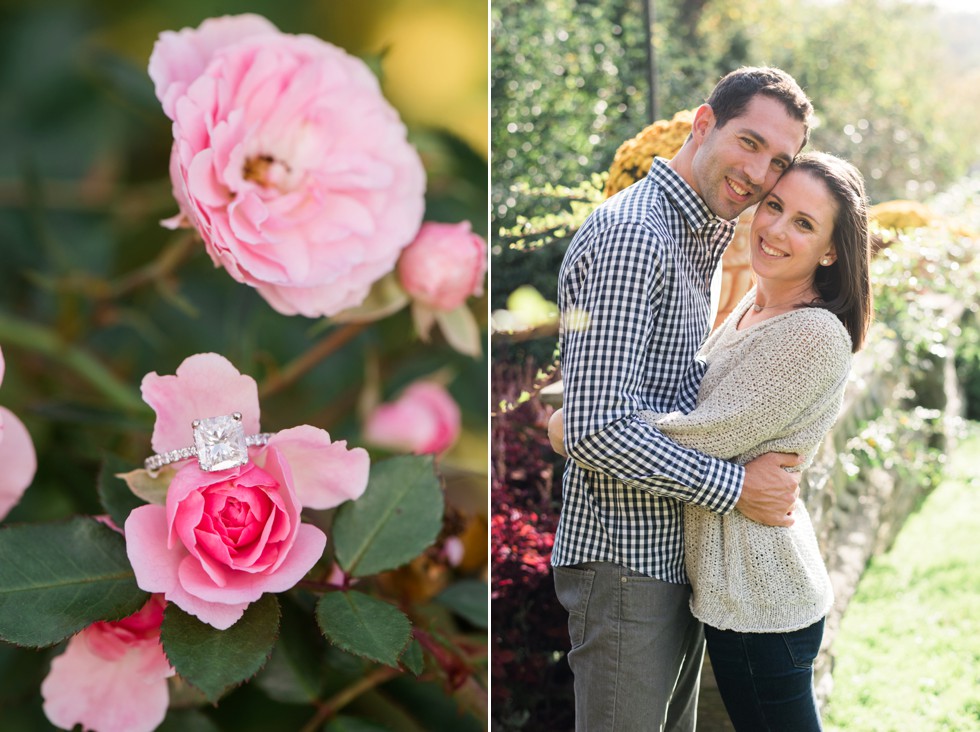 Erin & Adams Story:
"Our first date was dinner and a movie.  Just like out of a comedy…everything that could go wrong, did…stepping in a pile of trash entering the car, spilling the entire bag of popcorn as we were sitting down, even watching 15 minutes of the wrong movie, until we realized that no, this wasn't a really long commercial, but the wrong theater. When Erin got home at the end of the night she immediately called her mom and recalled the entire night's events. It was then that her mom told her that this could go one of two ways – the relationship would end before it ever began, or, it would last forever. As fate would have it…we're getting married!
Our relationship quickly took off. Erin falls more in love with Adam every day through his ability to always make her smile and laugh, his drive and determination, and his love and loyalty for his family and friends. Adam is so excited to marry the girl of his dreams and the love of his life. Nothing makes him happier than waking up next to Erin every morning and going to sleep next to her every night. Adam wonders how he was able to get so lucky to find his best friend and soulmate.
One Friday morning in June of 2017, Adam woke Erin up early and started dancing to Ed Sheeran's song "Thinking Out Loud". Once he left for work, particularly touched, Erin asked her Grandma out loud (who passed away in March), "Is this going to be the weekend Grandma? Is he going to propose this weekend?" Oddly enough one leaf on their large house plant started shaking in response…
That weekend we had plans to go to an exclusive restaurant at the shore with some of our very best friends, Beth and Dave Herman. Saturday was gray and overcast, however we made the best of it. That afternoon, Adam left to get some wine for the restaurant while Erin got ready for dinner. The agreement was that we would meet in the lobby downstairs once Erin was ready.
Once downstairs, we noticed that the clouds had totally cleared, turning into a beautiful day…and the beach was completely empty. That's when Adam suggested we venture out onto the deck to look at the water while we waited for our ride. Once on the deck, Adam pointed out the drone flying overhead and suggested that we go walk on the beach to have a look. While this may sound odd to some, Adam loves drones, so Erin wasn't phased…just a little worried about making the dinner reservation.
Suddenly after making it about 20 feet onto the beach, Erin knew that THIS WAS IT! Adam had set up a lifeguard stand with shells, champagne, lights and an iPad with headphones connected to it. He gave the instructions to watch the movie he had put together, and to absolutely not turn around for 2 minutes. Erin then put on the headphones and saw Adam come on screen to confirm that yes, this was actually happening. She watched the montage of photographs and videos that Adam had created documenting their entire relationship. Finally, after 2 minutes Adam came back on screen and said ok, it's time…turn around.
Erin then saw a rose covered pathway leading straight to Adam who then proposed. And, if you couldn't think the day could get any better, Adam surprised Erin with both of their families who promptly ran out on the beach to greet the newly engaged couple."
Now, they're Getting married right where their story began in the heart of center city. Check back next fall for their PAFA – Pennsylvania Academy of the Fine Arts wedding.