Kelly & Nate kicked off our 2018 season with their United States Naval Academy spring wedding!!  Elaina with E. Anthony Weddings & Events was incredible to work side by side with throughout their day in Annapolis.  It was finally one of the warmer days this year and the sun was out, breezey and all the trees had finally blossomed!  It was magic in the Superintendent's garden as the light streamed through the magnolia tree a breeze hit it and made the tree snow with blooms all over Kelly & Nate.
Kelly and Nate met on the west coast, years after the universe had crossed their paths many times.  They both attended the Naval Academy and overlapped one year, however it took trips back and forth from Hawaii to California for them to finally meet!  As Kelly's dad said in his thoughtful speech, it was "magic".  These two certainly exude so much love and respect for one another, we could still see that magic.  So excited to see what next adventure these two embark on.
United States Naval Academy Spring Wedding Professionals:
Wedding Venue: Double Tree Hotel
Wedding Ceremony: United States Naval Academy Chapel
Wedding Planner: E. Anthony Weddings & Events
Wedding Photographer: Carly Fuller Photography
Wedding Cake: Honey Hive Bakery (Cakes by Rachael)
Bridal Dress: Maggie Sottero
Bridal Shoes: Bandolino
Grooms Shoes: Navy Issue
Grooms Tux/Suit: Uniform
Bridesmaid Dress: French Novelty
Makeup Artist: About Faces Day Spa & Salon
Hair Stylist: About Faces Day Spa & Salon
Florist: Little House of Flowers
DJ/Band: C&J Entertainment
Videographer: Just Hitched Films
Transportation: Towne Transport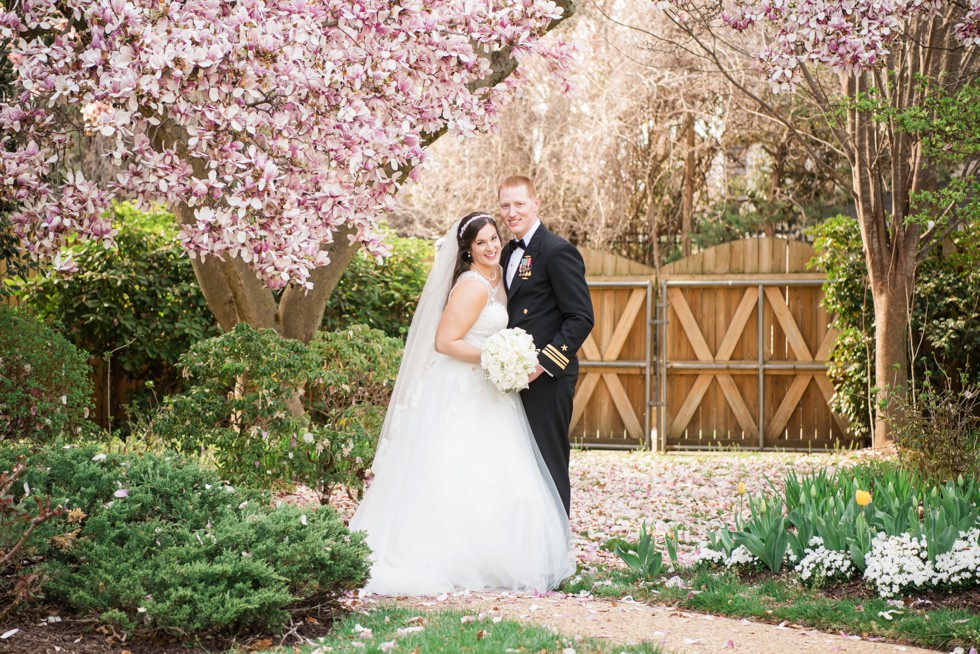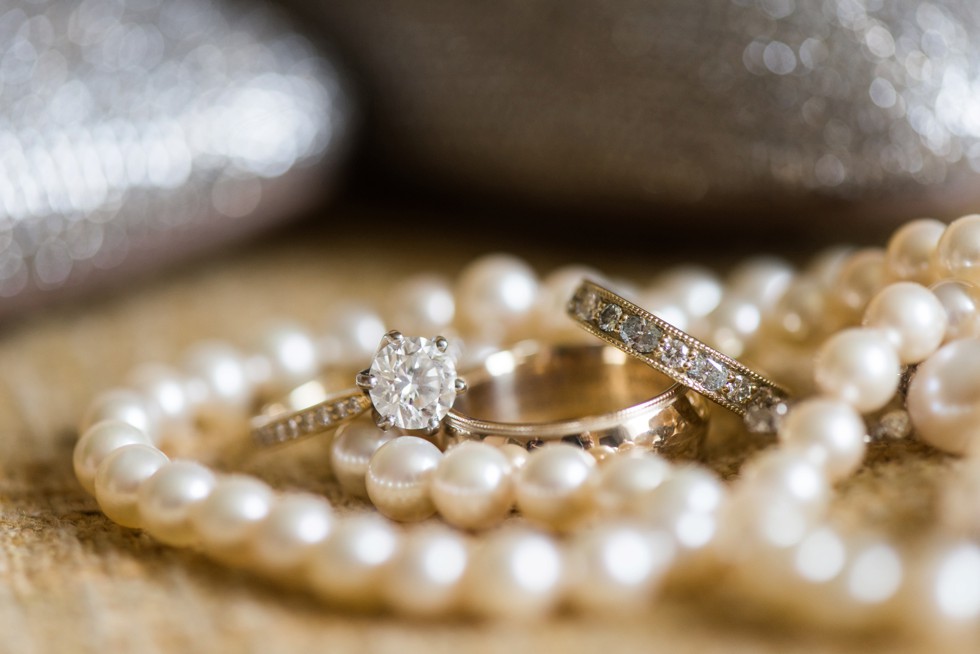 Kelly's Maggie Sottero wedding dress hanging with sailboats so fitting in her hotel in Annapolis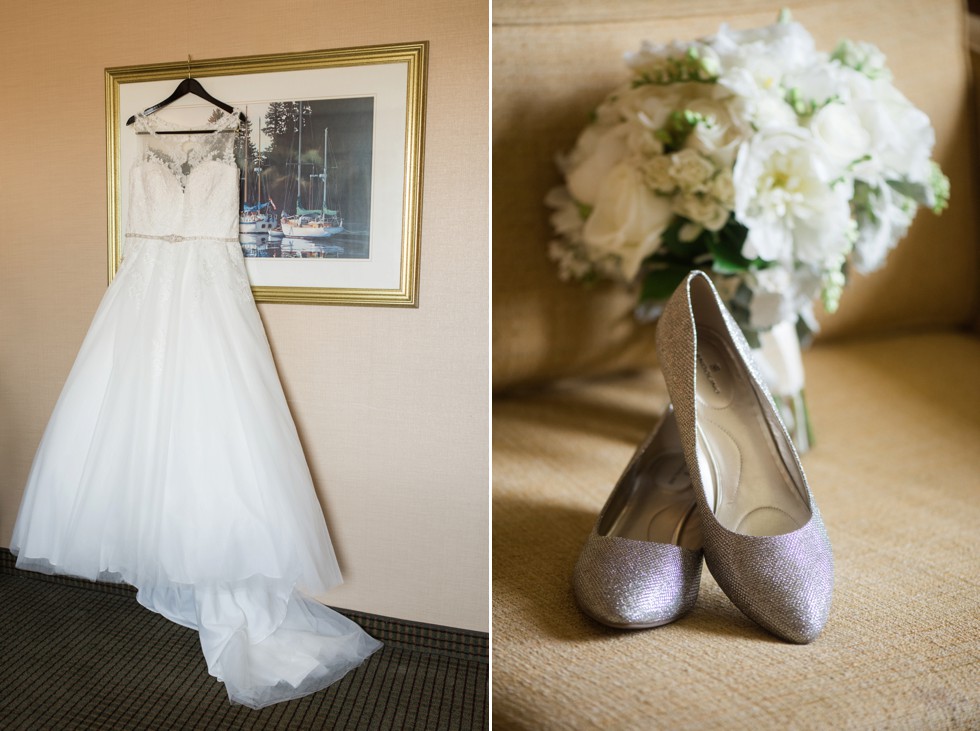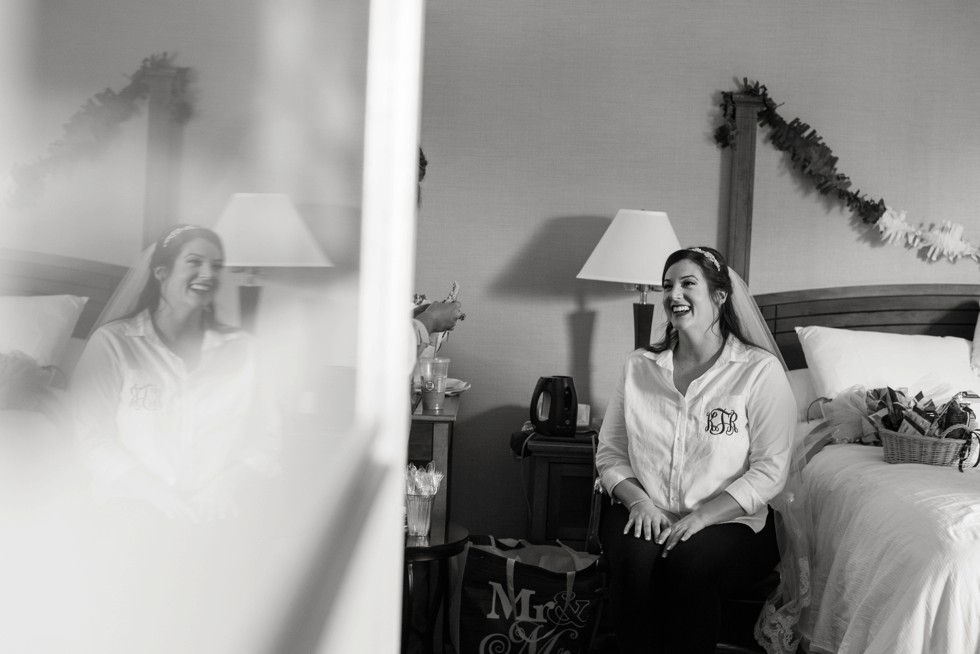 Kelly has a smile that lights up an entire room maybe even a city! From the moment we arrived the laughter didn't stop, the energy was magnetic between these two and their families and friends.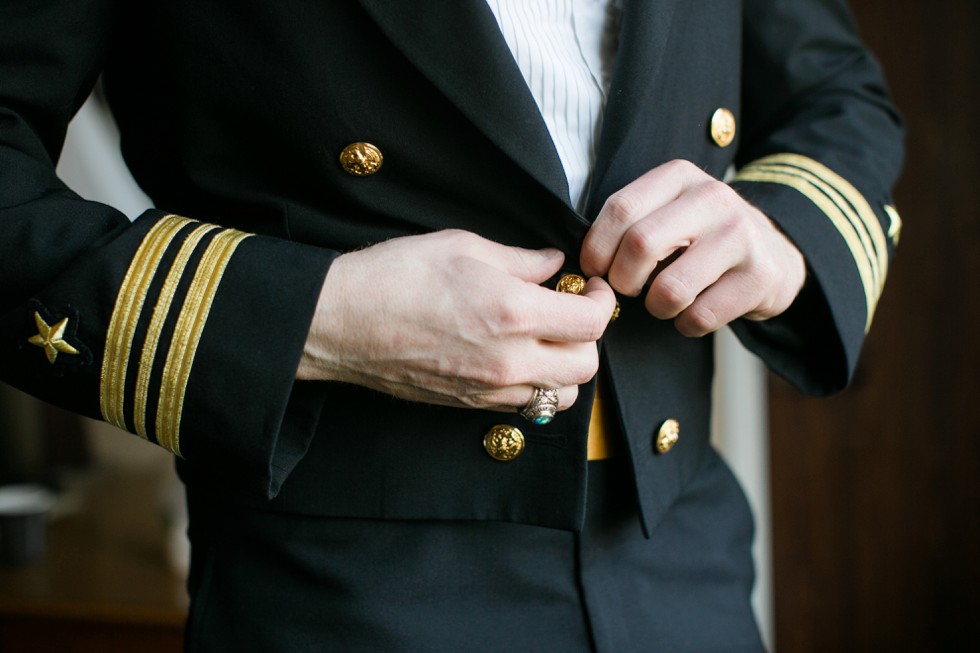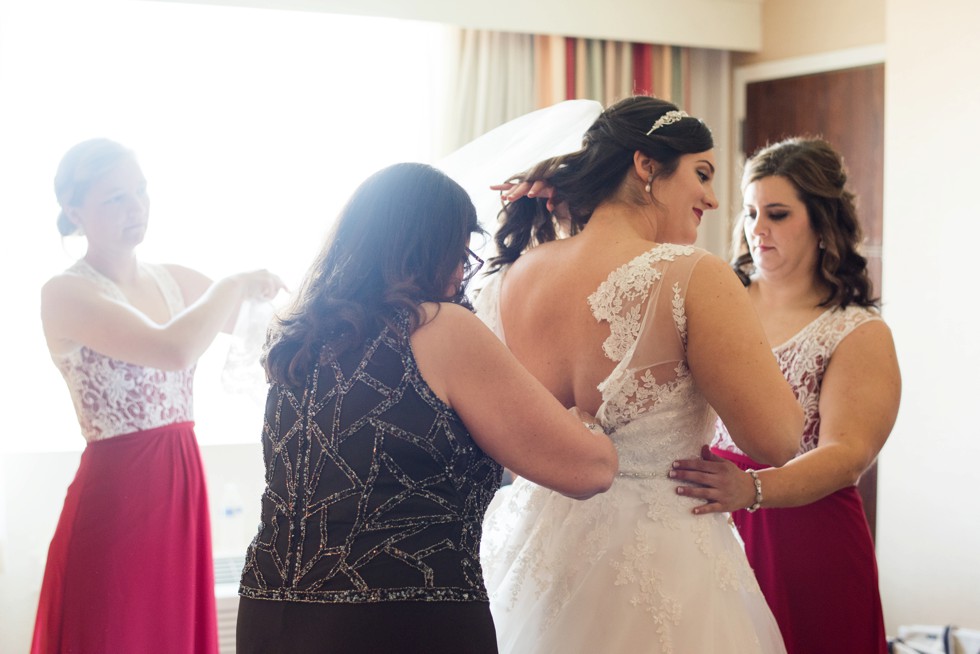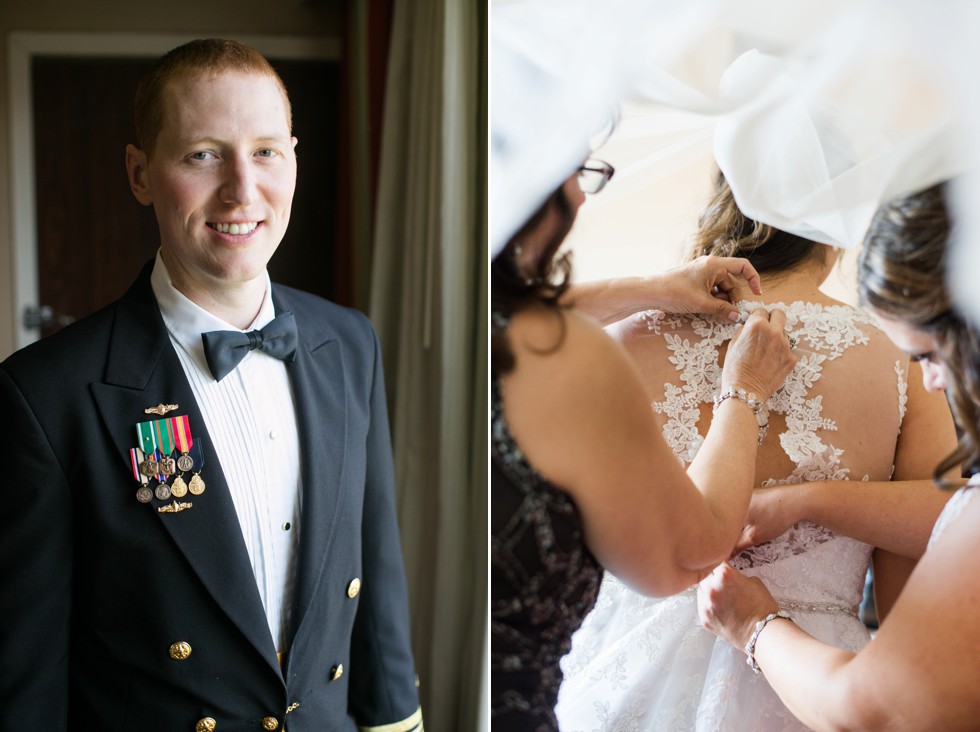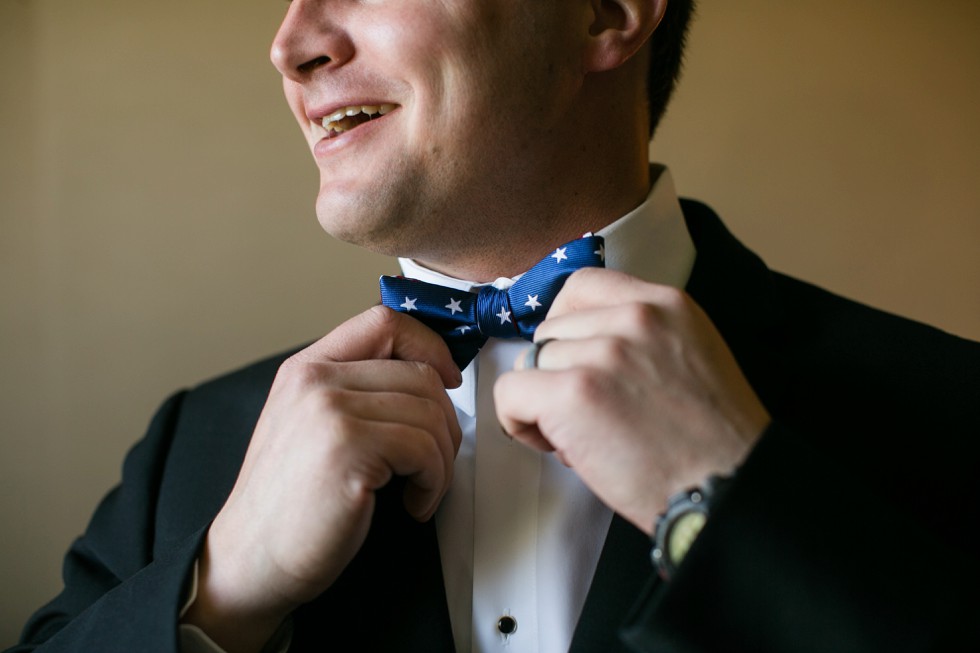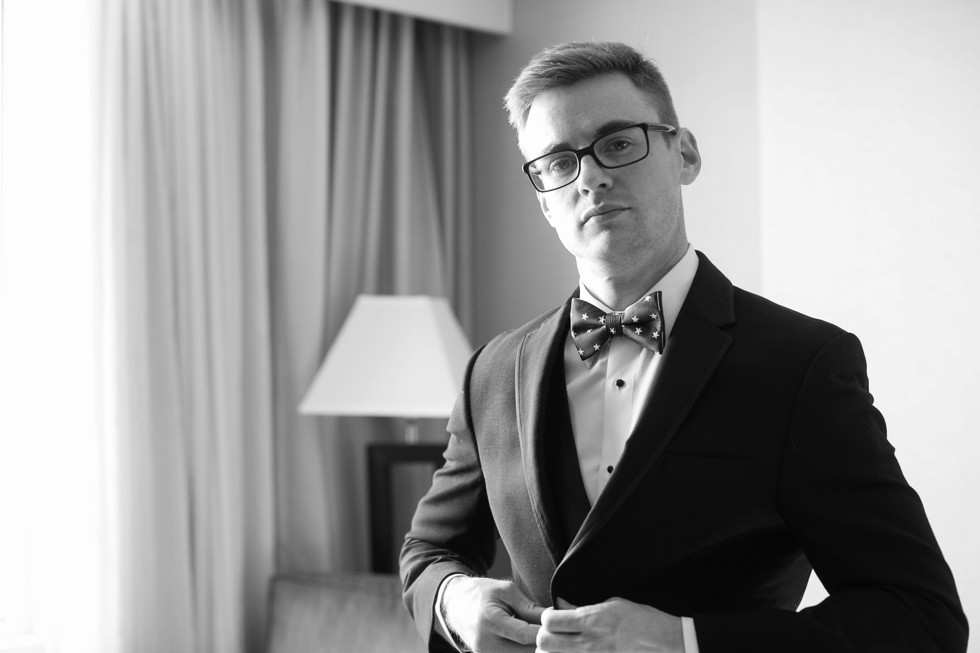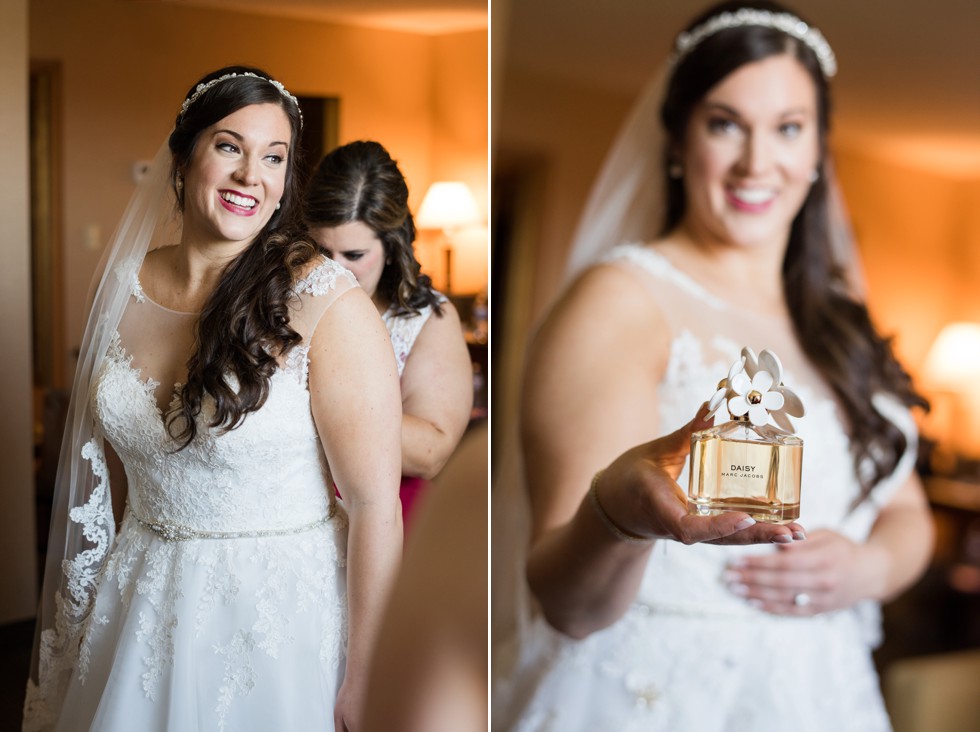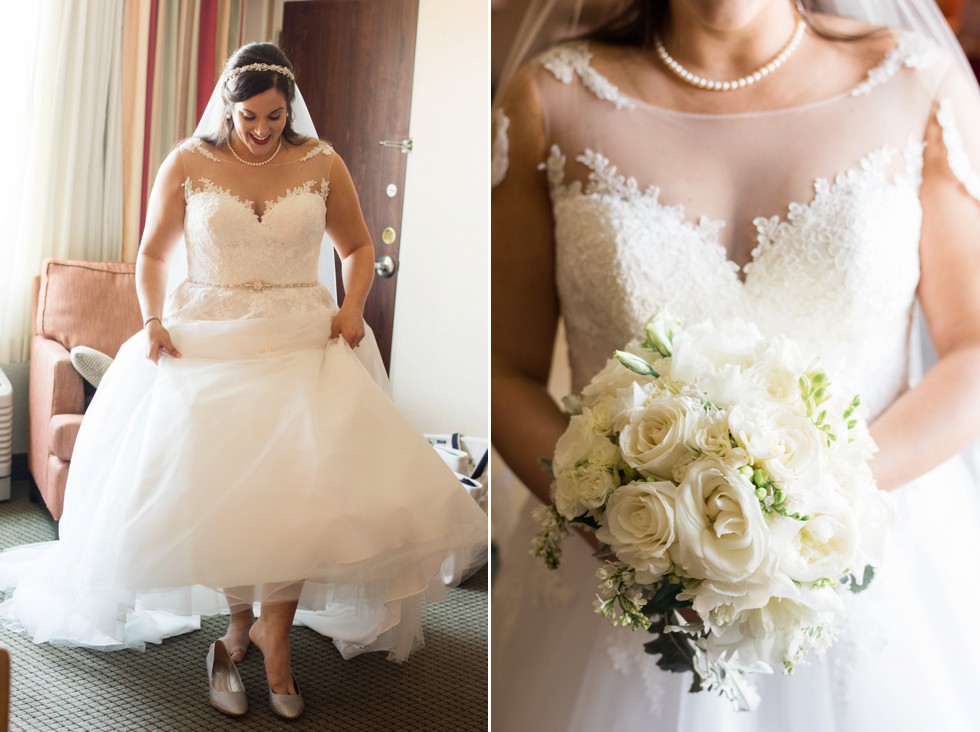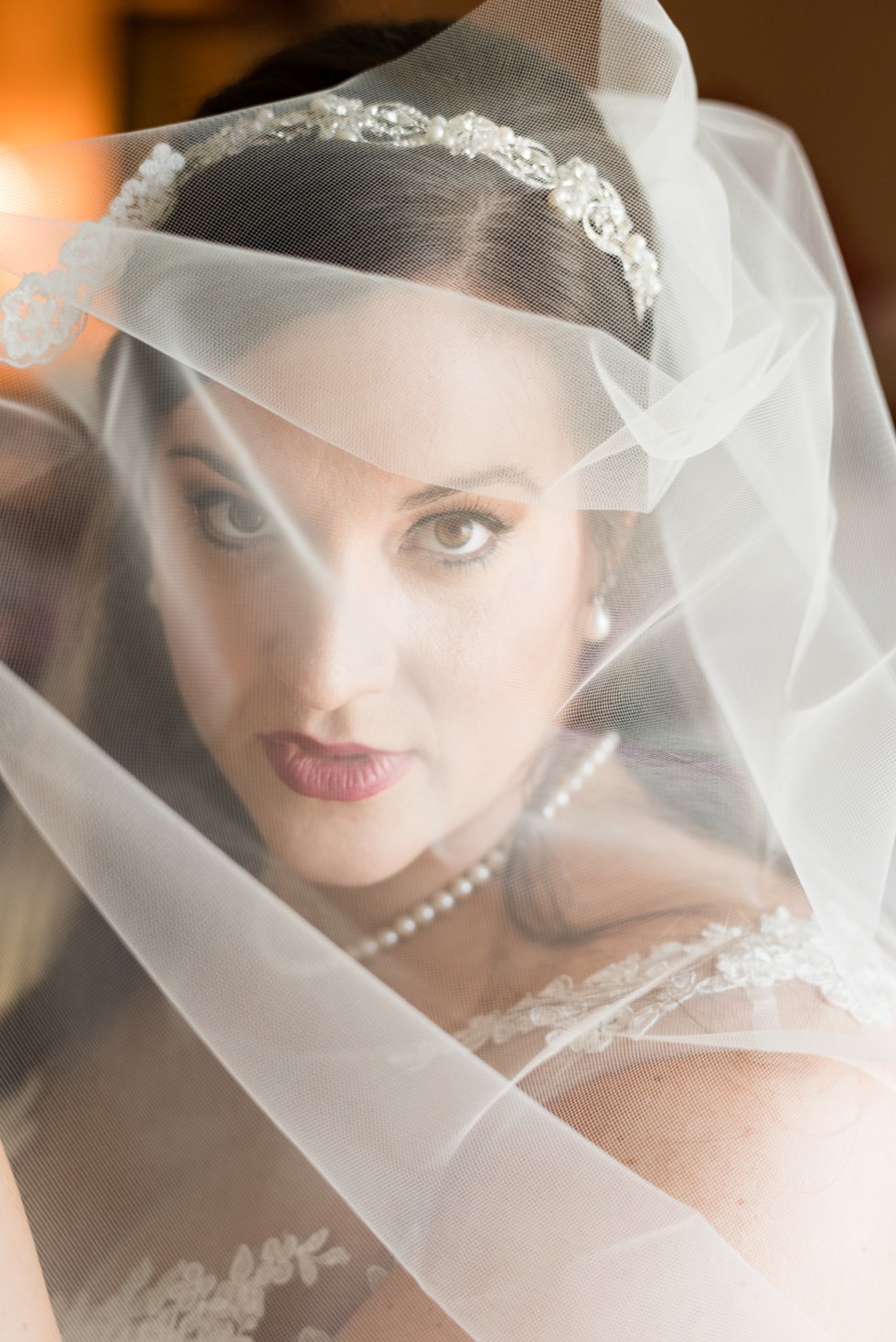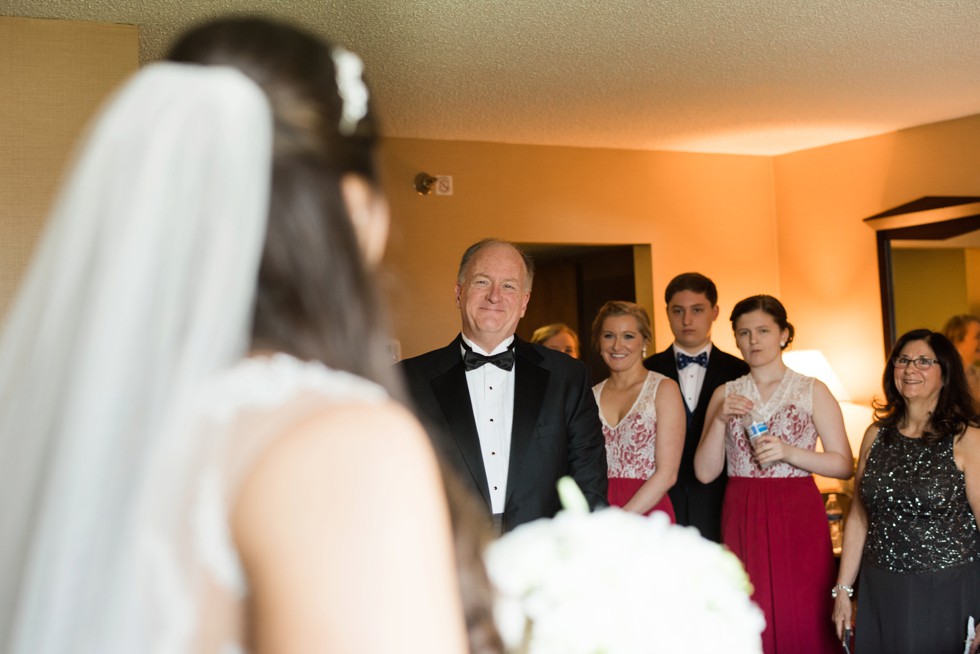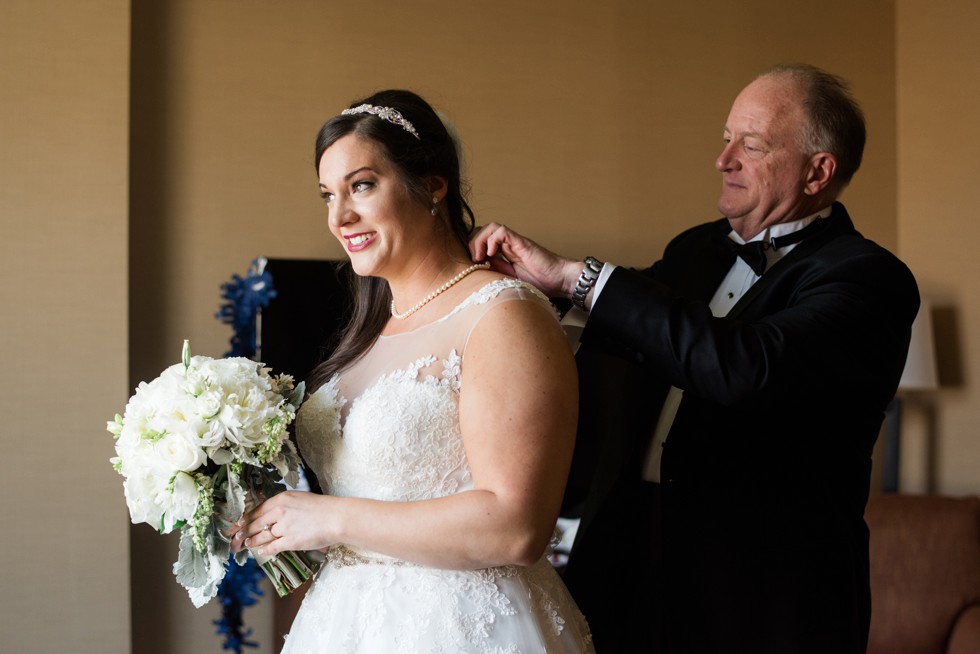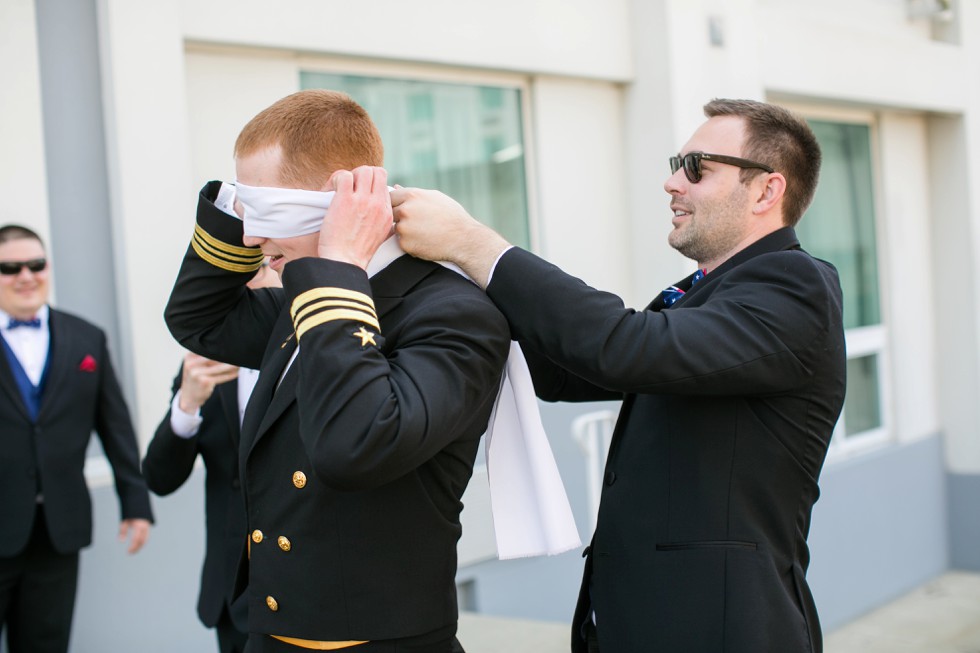 A first for us, maybe a first for everyone?! A blind folded groom for a fun ride from the DoubleTree Hilton to the Naval Academy Chapel!!  Kelly ate up every second she could watching Nate before he saw her at the Academy grounds. Loved how Nate being blindfolded brought out so many other fun and sweet photos as he kept reaching out for her hand to hold on the drive to get married!