Tell you what Brittni & Chris had incredible karma stored up for their Silver Swan Bayside wedding. They LUCKED out with the weather! It rained 10 minutes during the ceremony at St. Mary's Annapolis and then cleared up until 10pm. The only thing that wasn't expected was the breakdown of their regrigeratior. With the drinks and food stored in there for the reception and the party, everyone had to think on their feet and come up with a solution. Someone then recommended the use of a company like IceCoolTrailers, where they were able to hire a freezer for the day, which was great! That really saved the day. Apart from that, everything was perfect. The skies stayed a deep blue which I love photographing, so moody! Her Martina Liana gown was a beautiful cream blush color and fit Brittni perfectly and matched her Badgley Mischka Salsa shoes. Her white and green florals from The Flower Shop by Koon's Florist, popped with her dress outside the Westin in Annapolis. The decor for Brittni and Chri's waterfront wedding were exceptional. Crab mallet favor's from Bay Imprint, table settings so chic, Powerhouse Paper invitations, and AMAZING hair and makeup by very talented stylists. Brittni's step mom Laura did her hair, as well as Lauren R. Ward and makeup by Jennifer Tanko! An incredible team of beauty experts are sooo important on your wedding day. Their makeup and hair as you can see lasted through the rain drops, wind, and over 12 hours! Pretty impressive.
I can't say enough about how much fun I had with Brittni, Chris, their family, and ROCKin' wedding party!!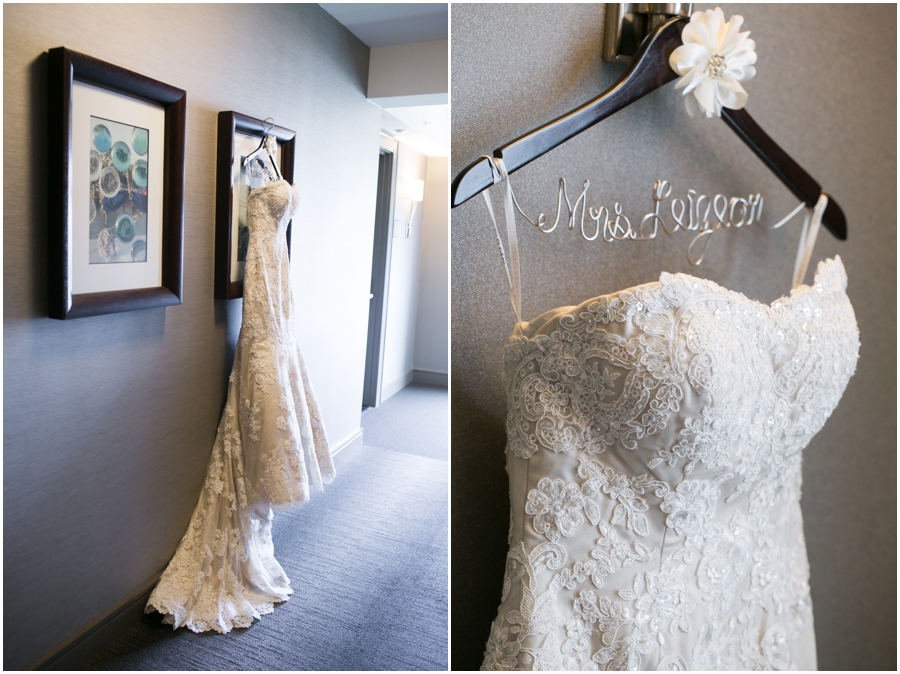 Brittni's something borrowed with her grandparents initials engraved inside…so sweet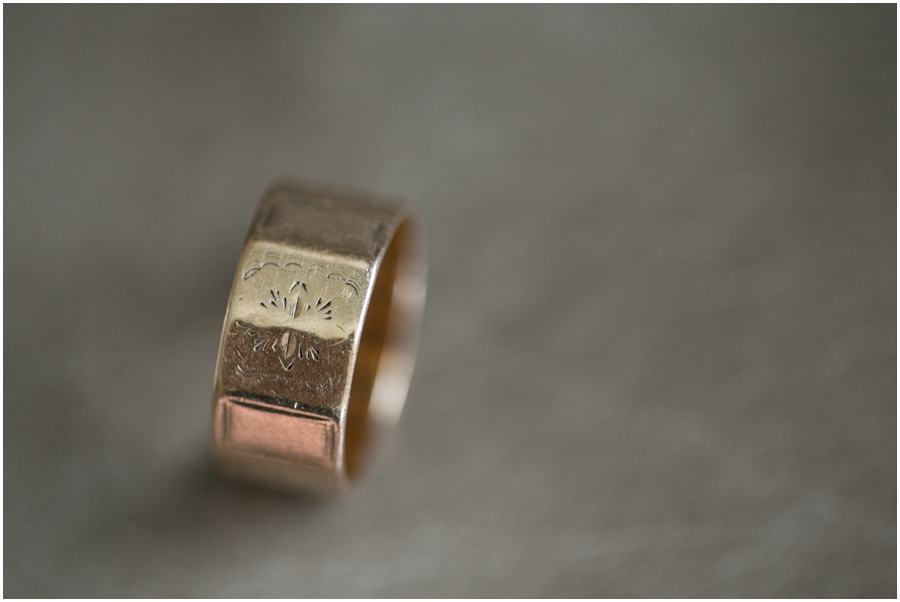 Shoe ENVY!! Love these Salsa – Badgely Mischka bridal shoes that matched her dress PERFECTLY! gah!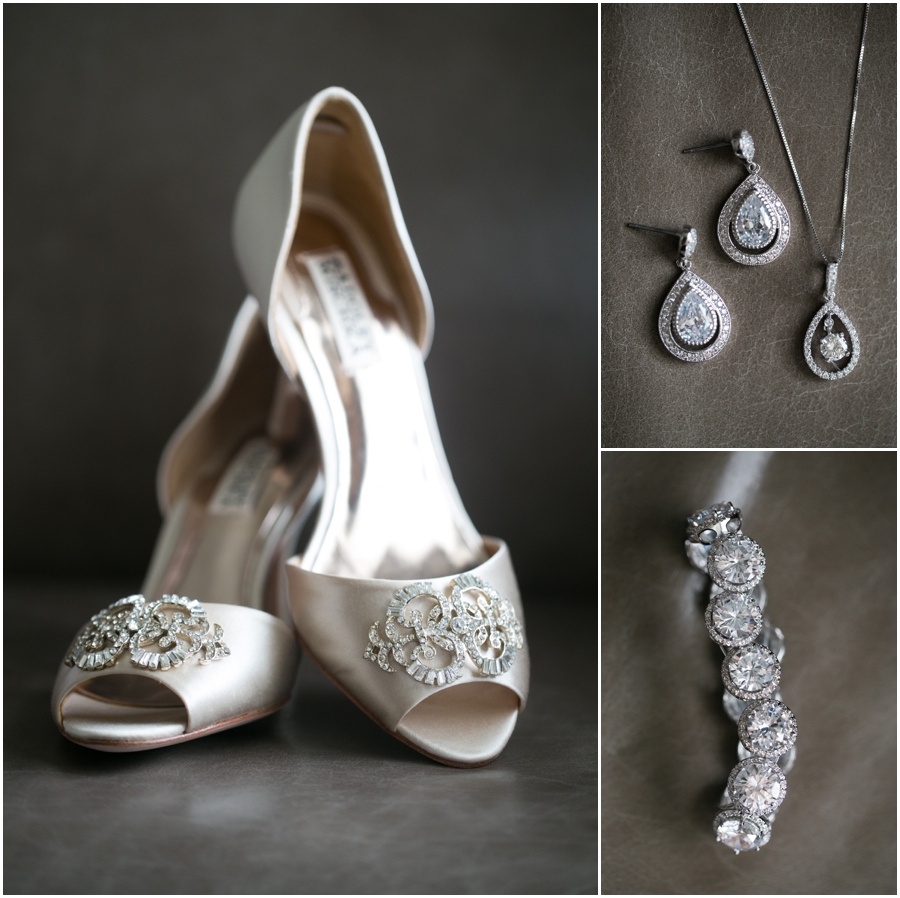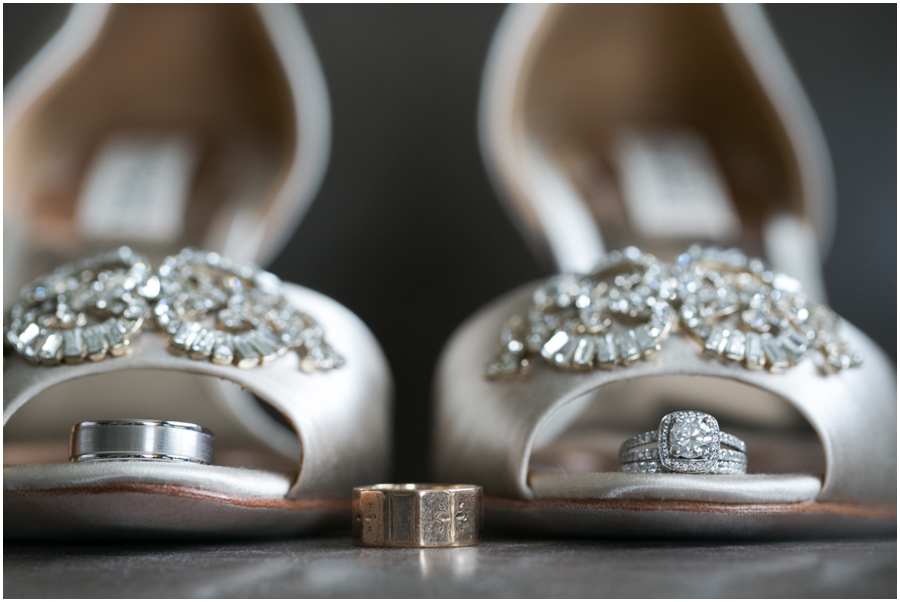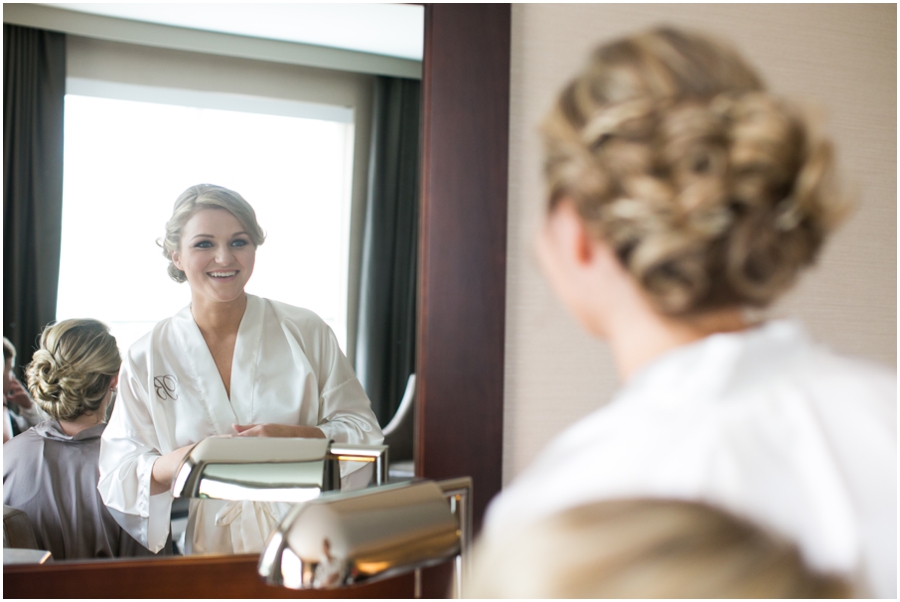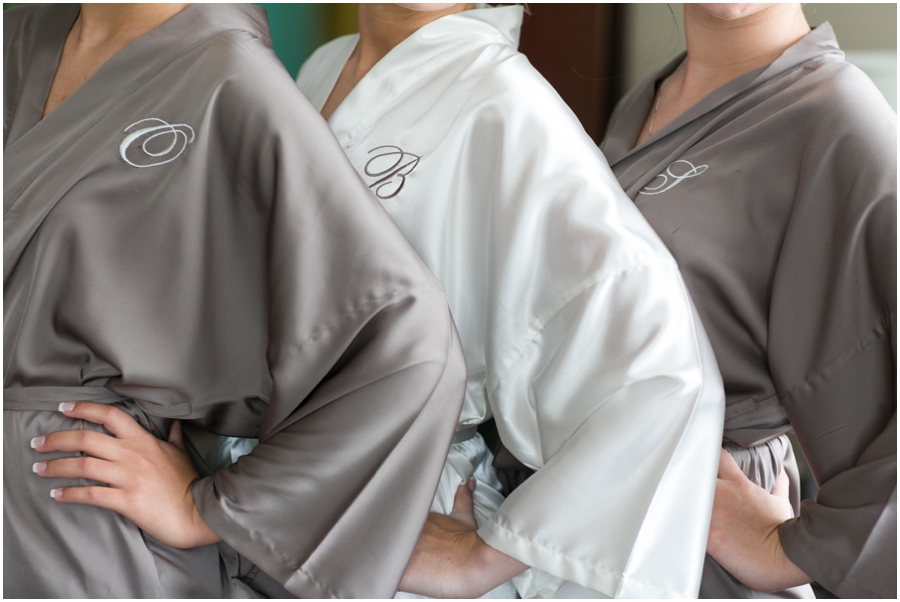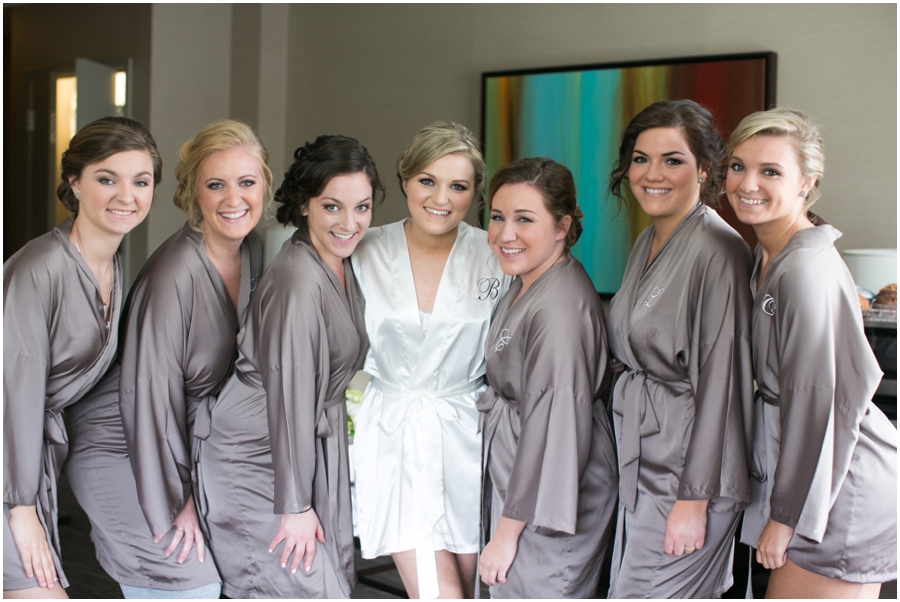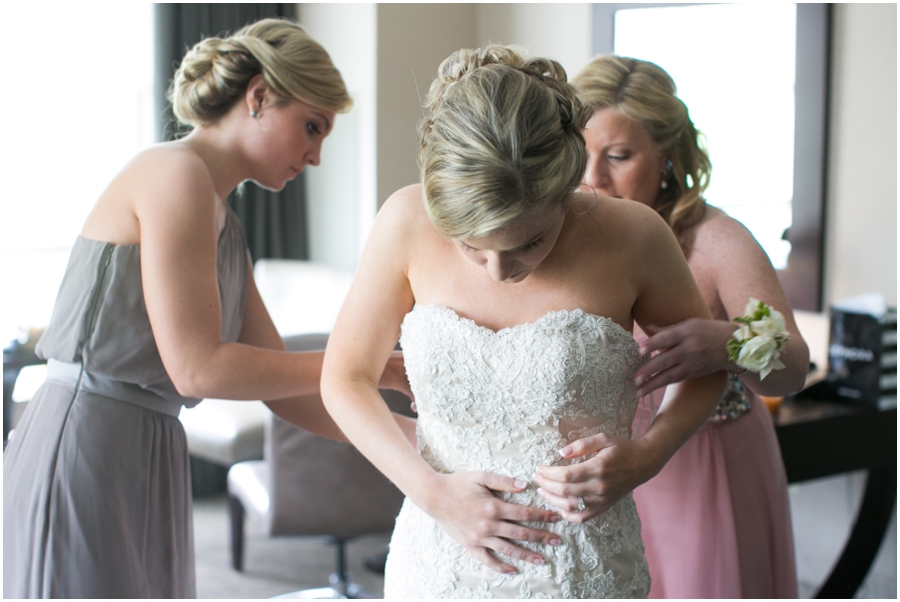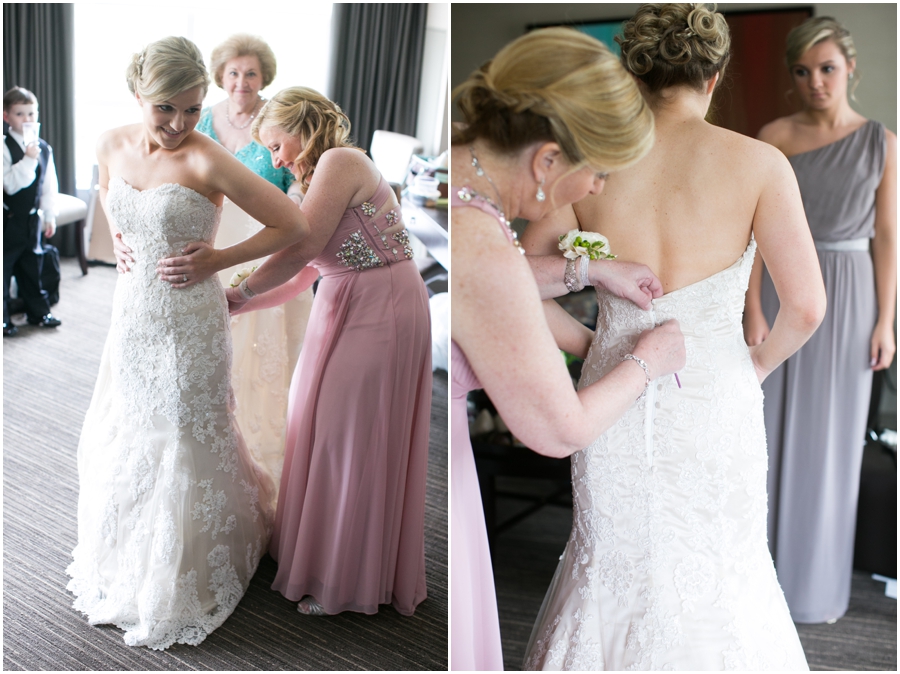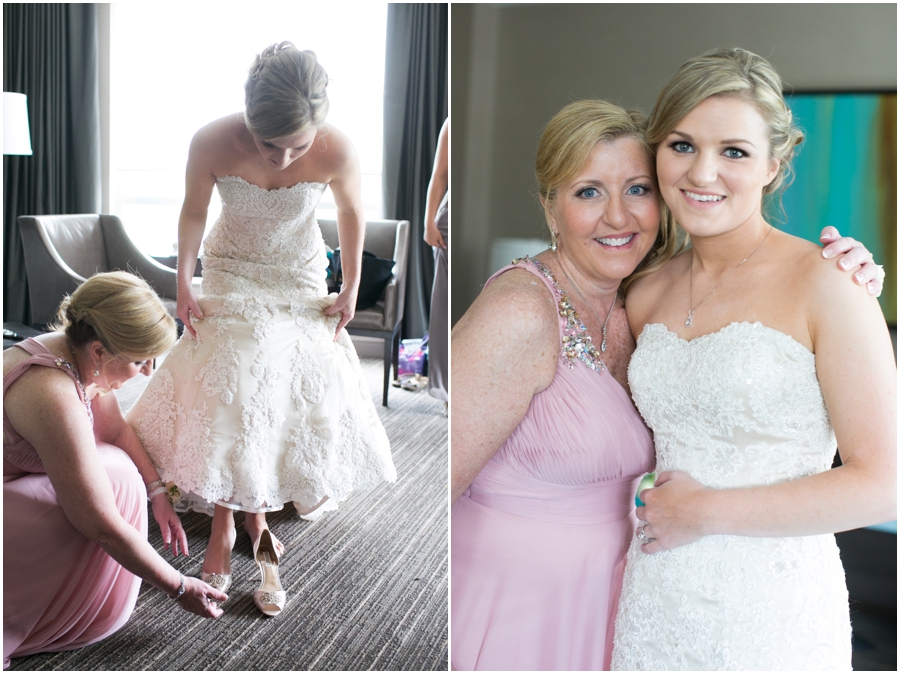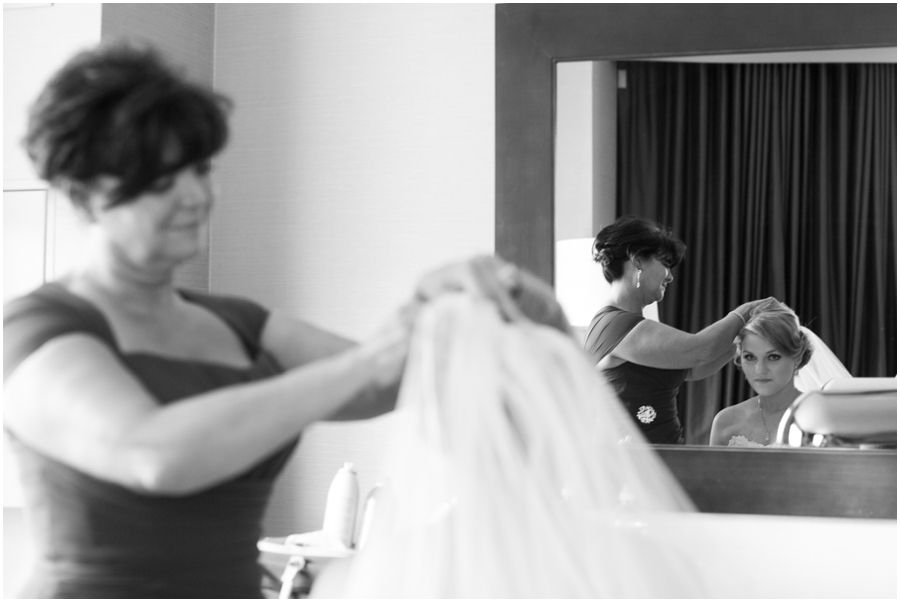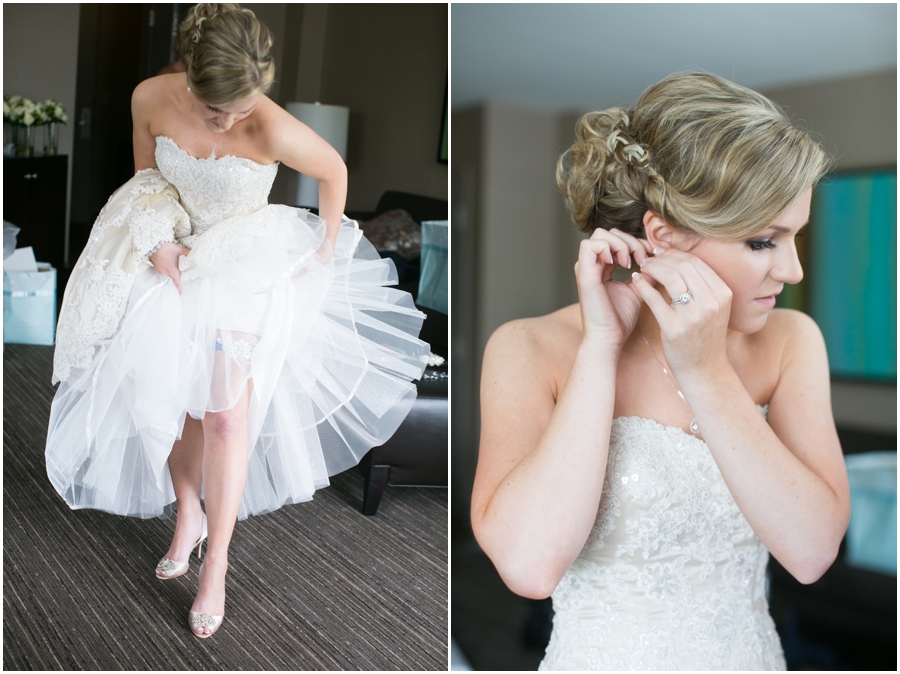 Brittni's first look with her daddy was one of my favorite father daughter moments ever.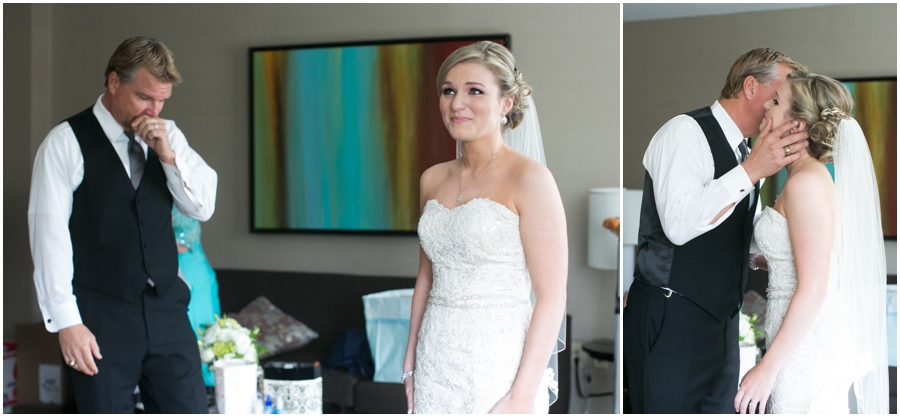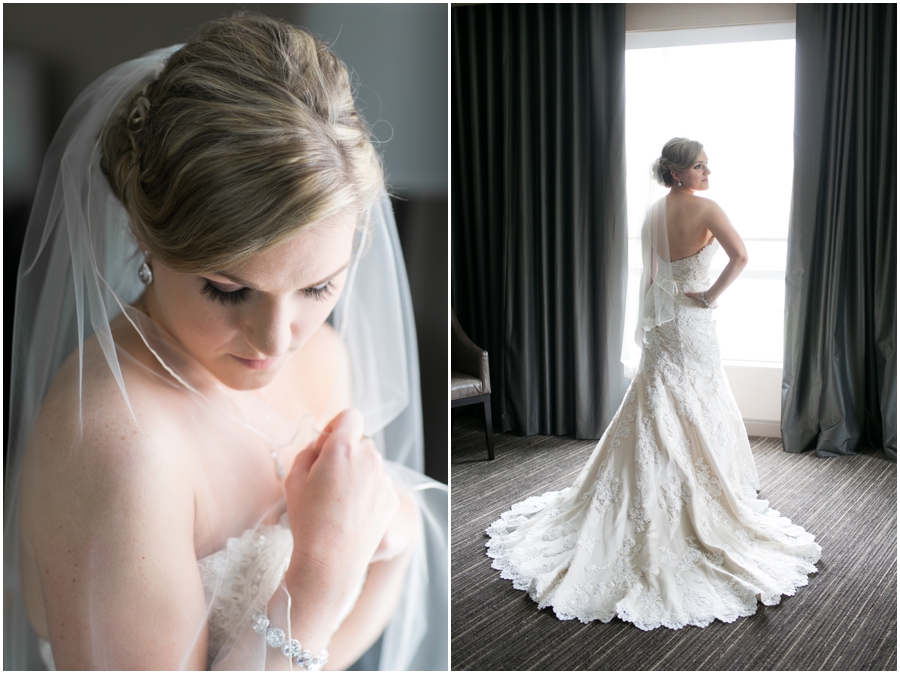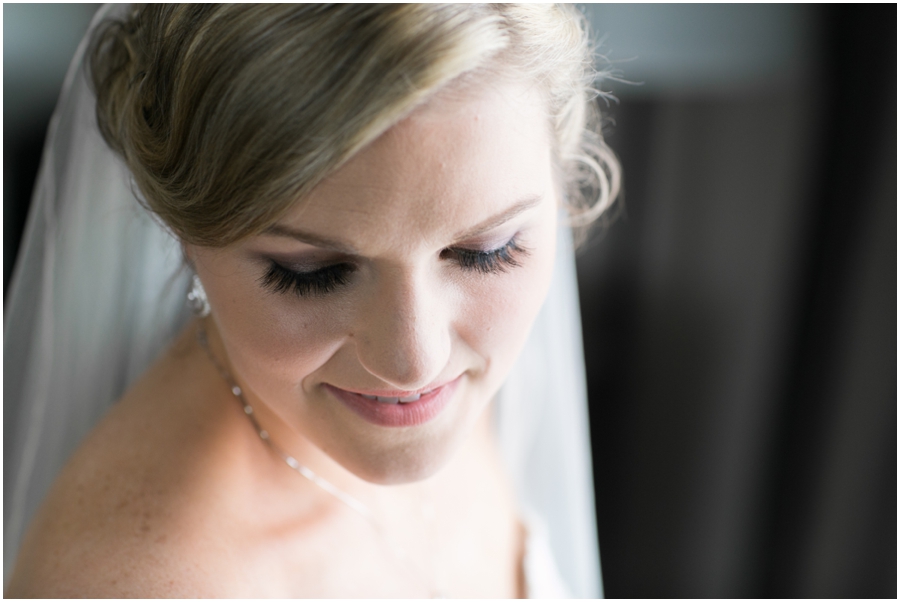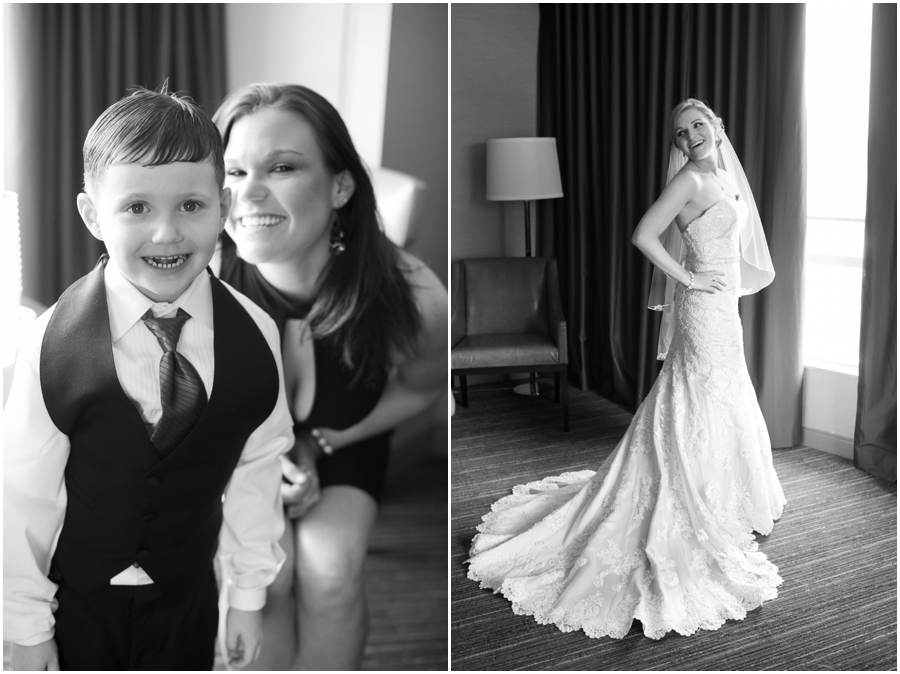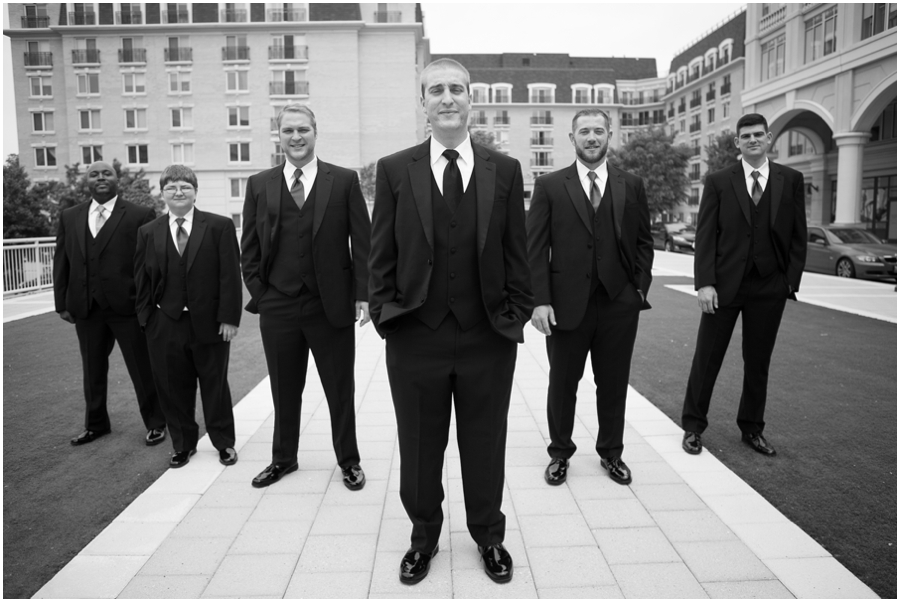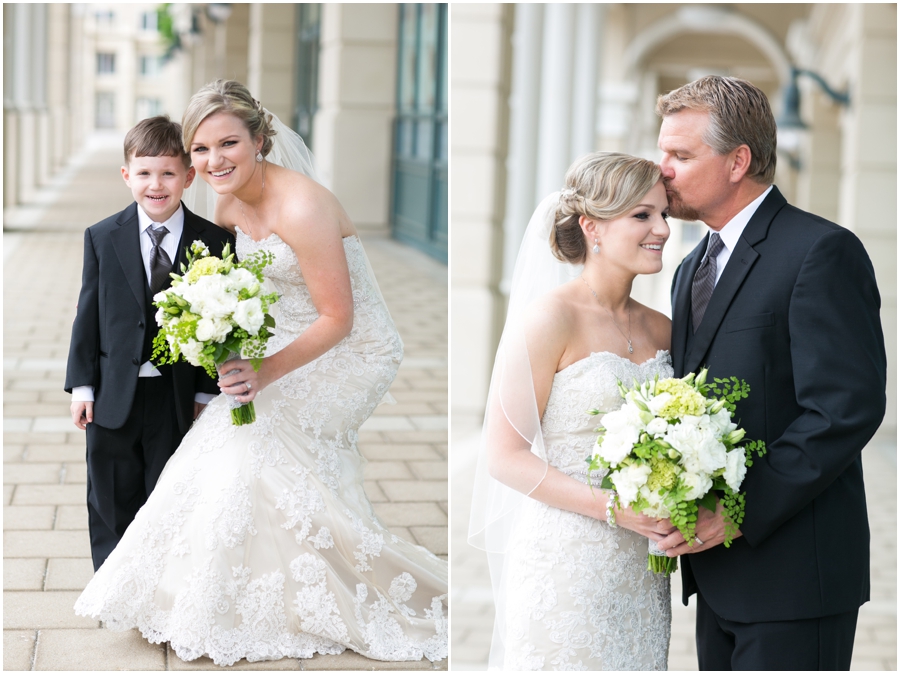 See what I mean?! This Martina Liana gown from Betsy Robinson's Bridal Collection was just made for Brittni.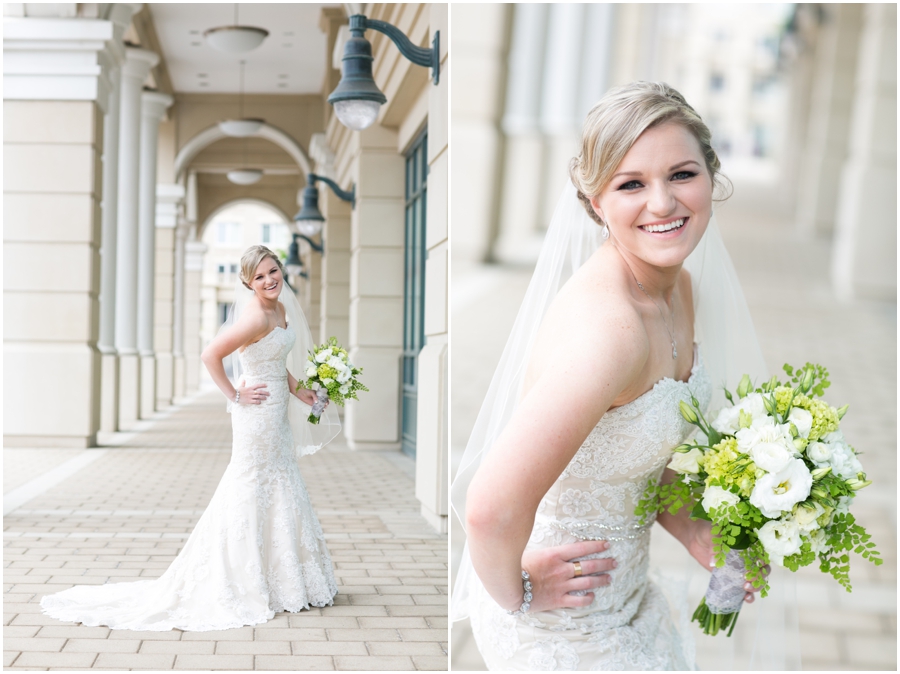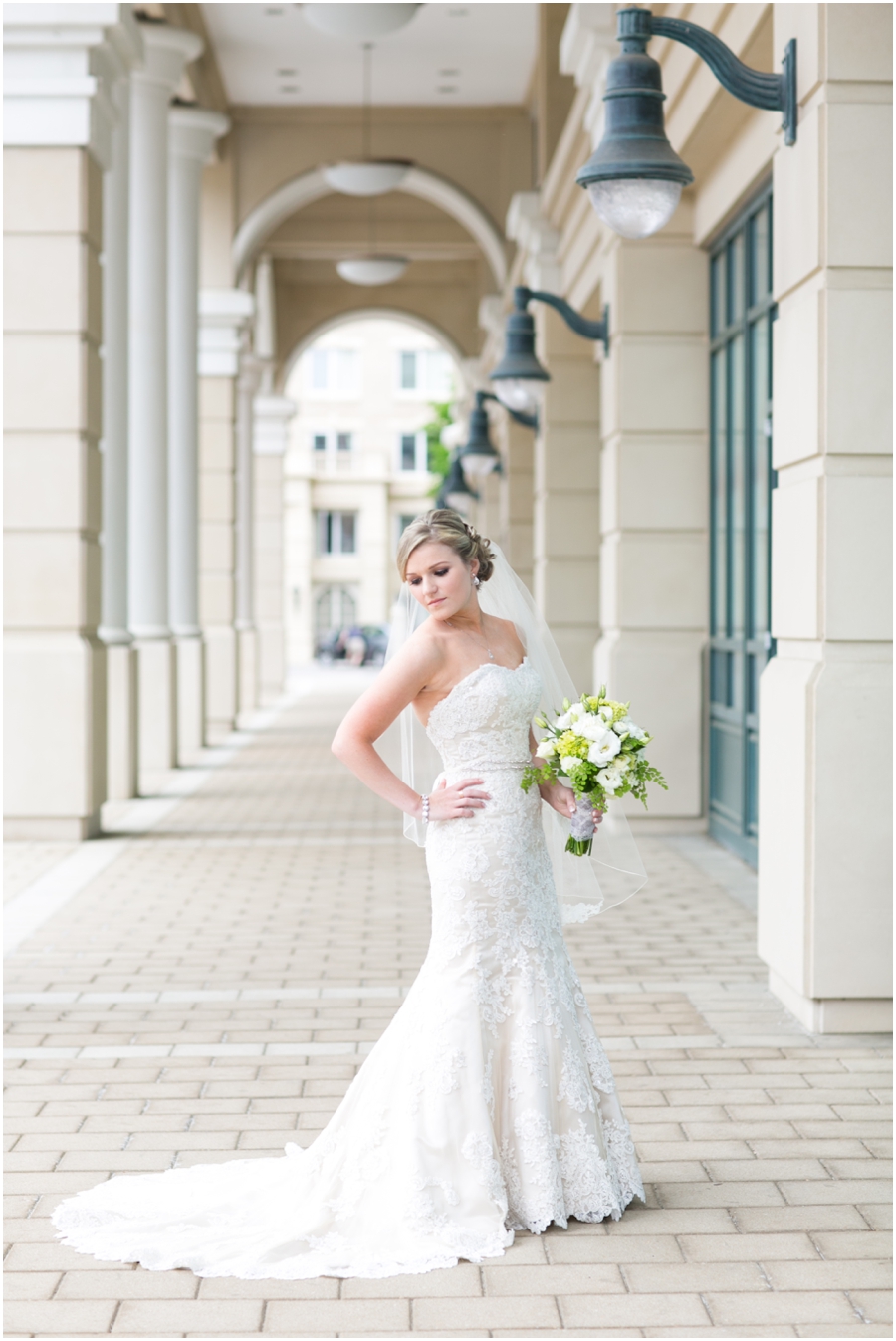 Outside the Westin Hotel in Annapolis could be one of my new favorite places to shoot. Doesn't you feel like she's in Paris?!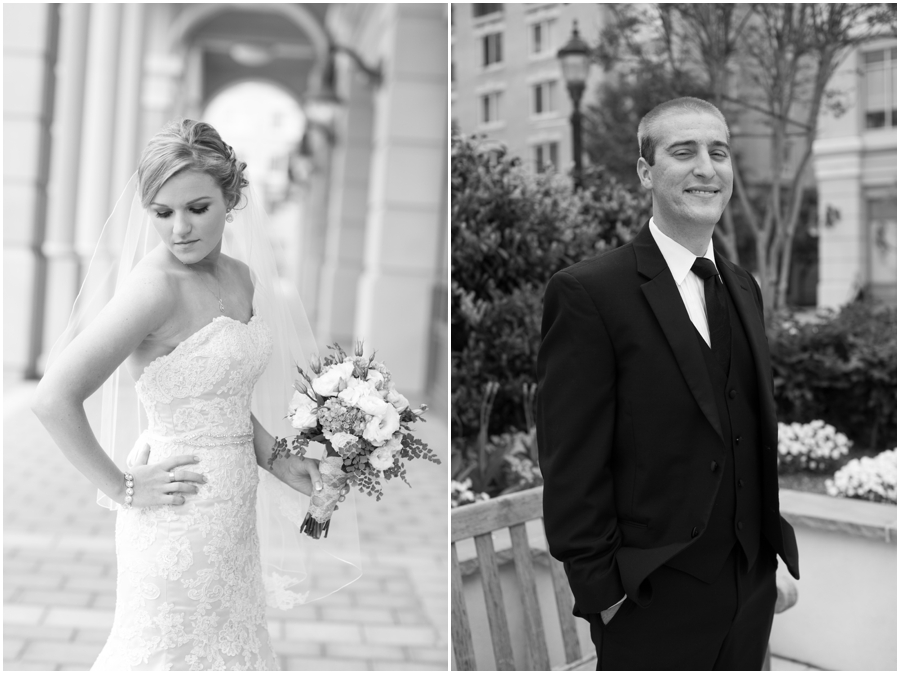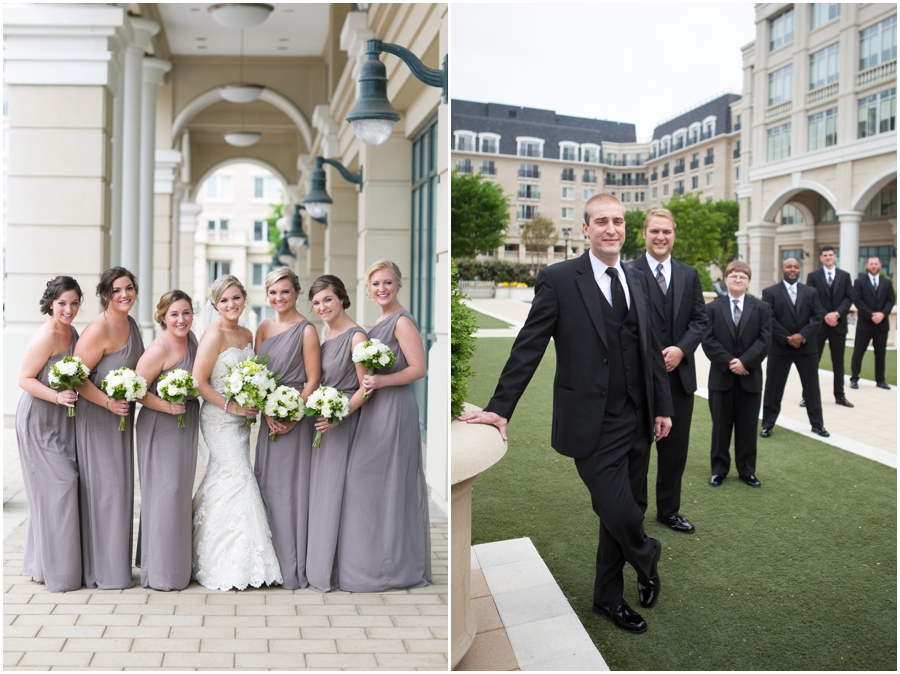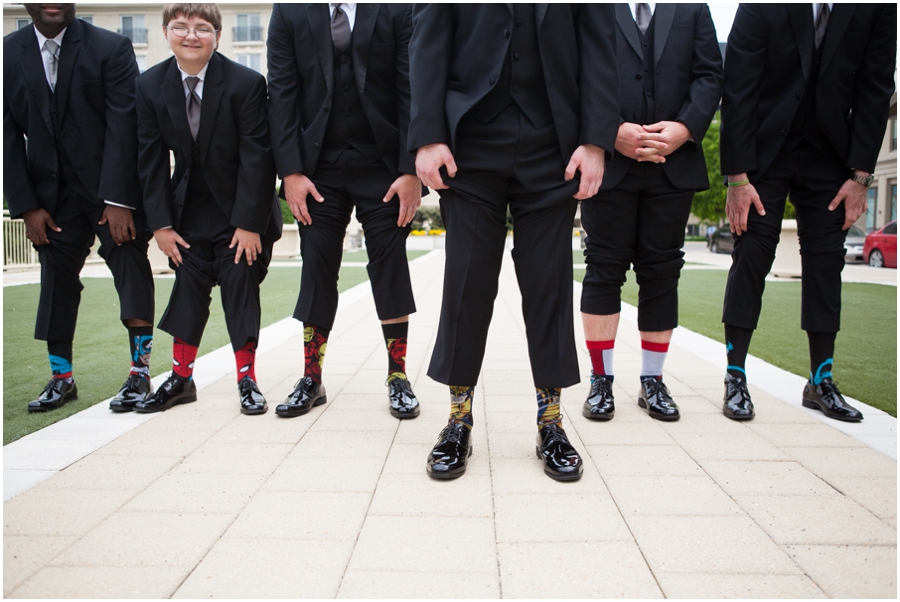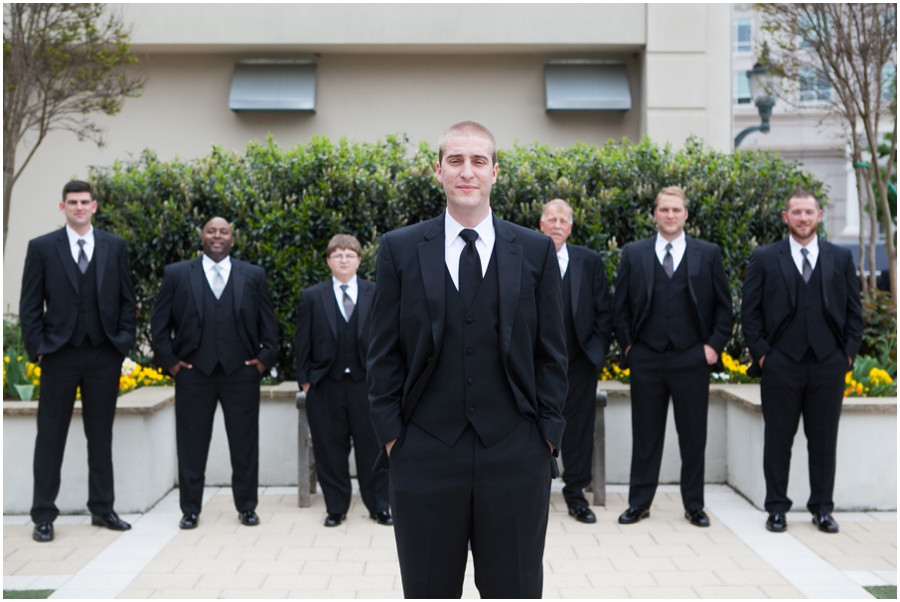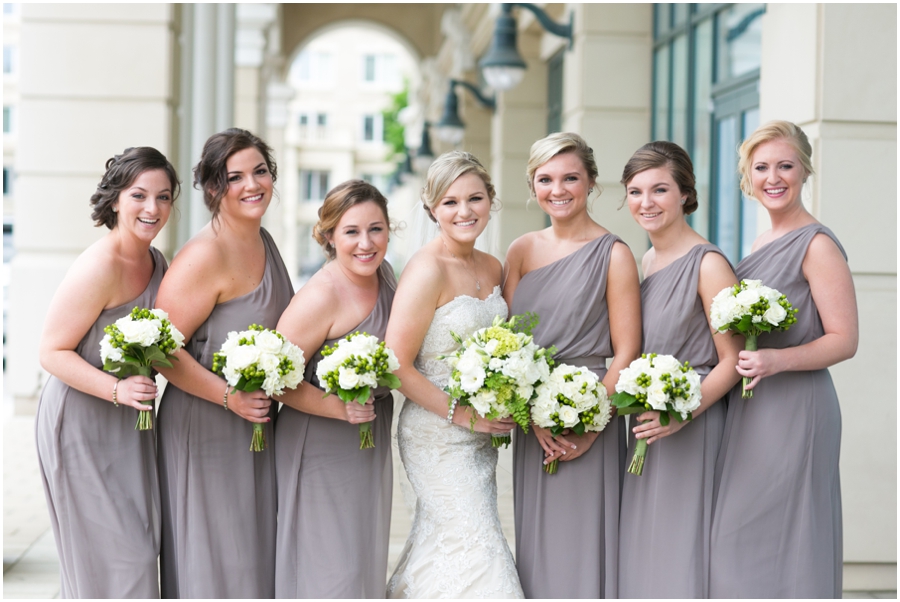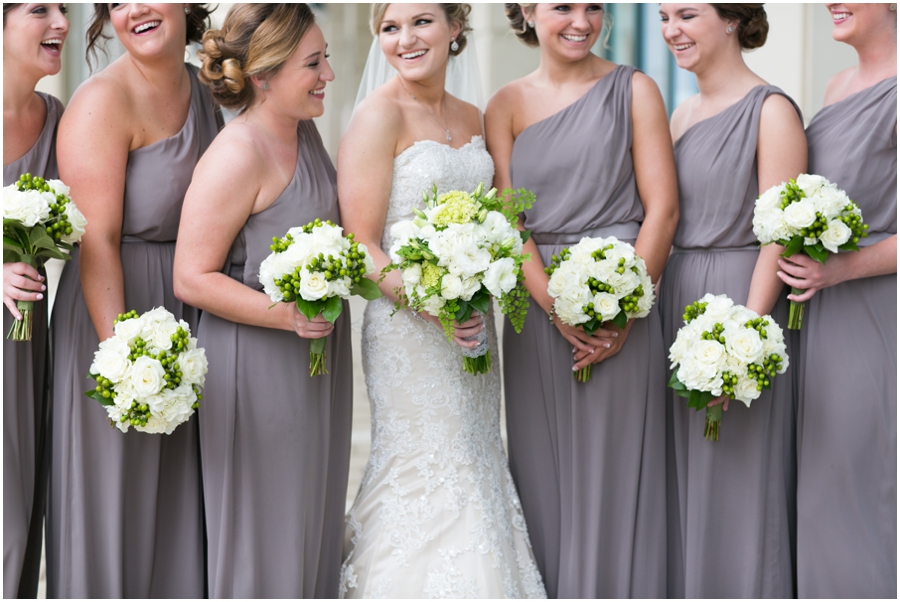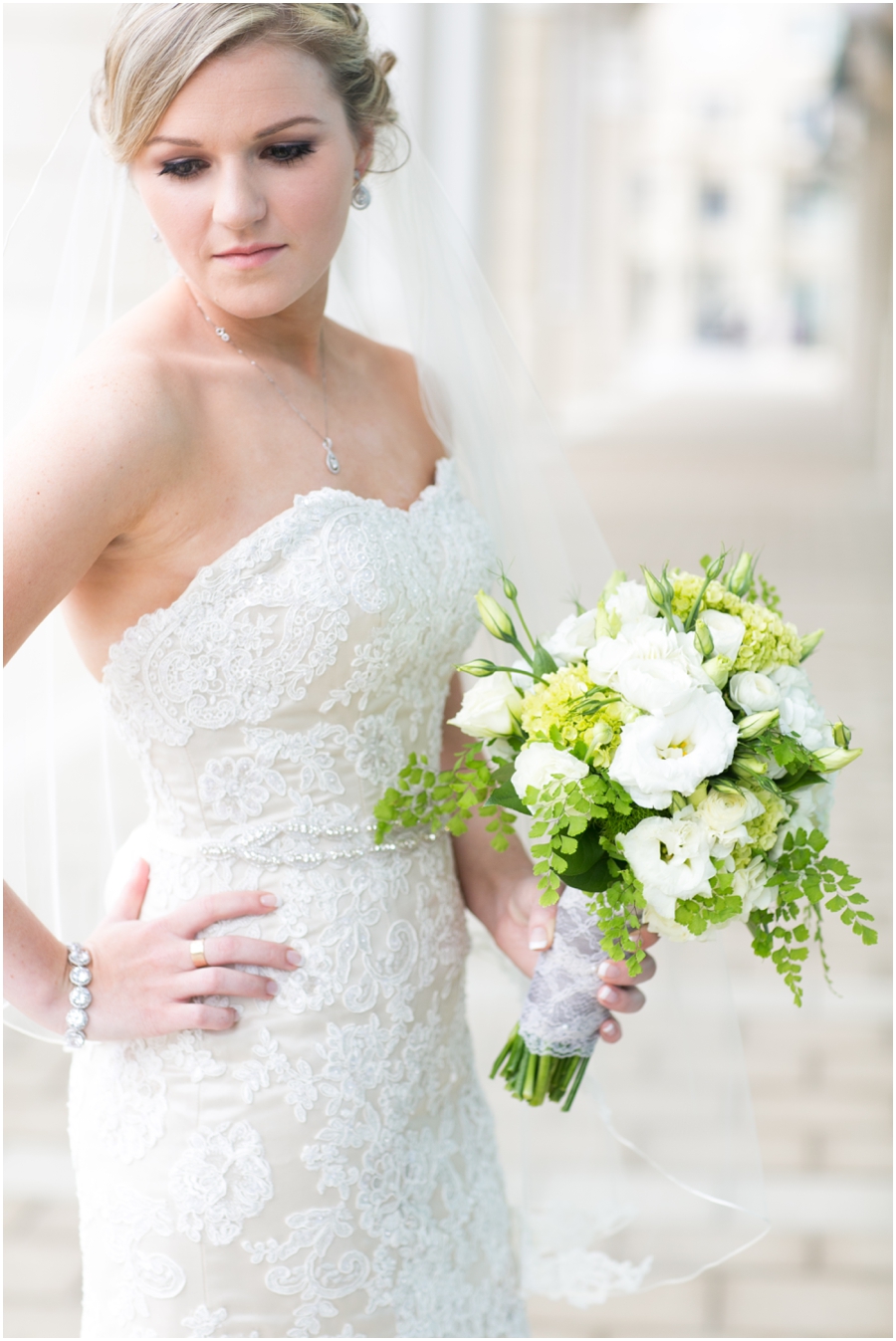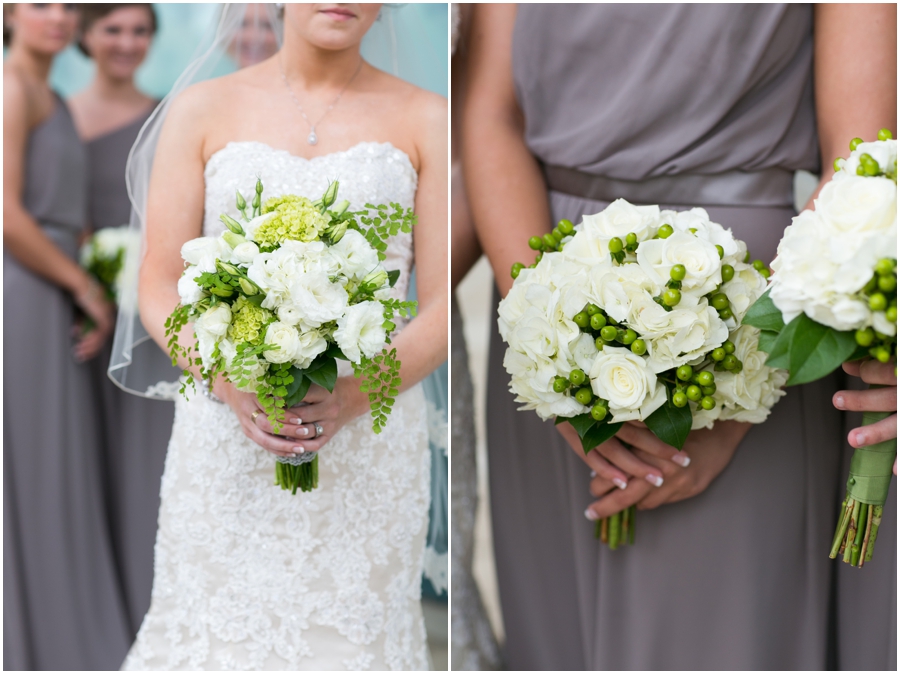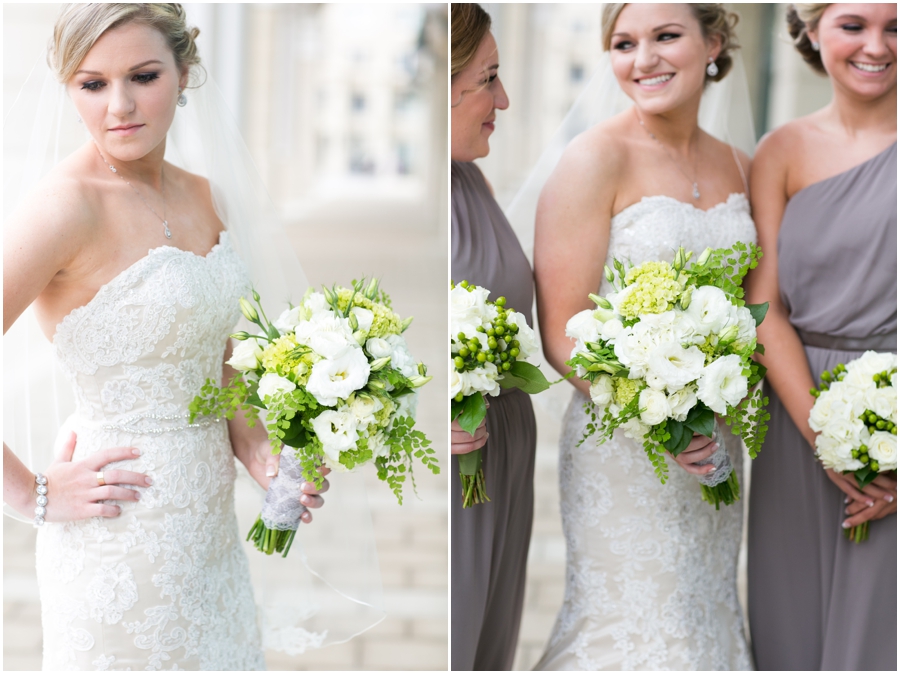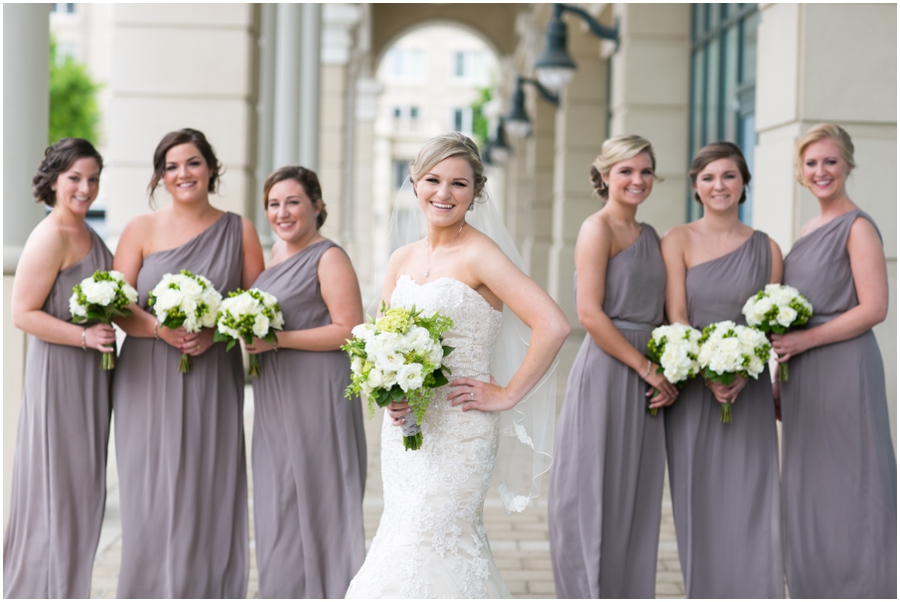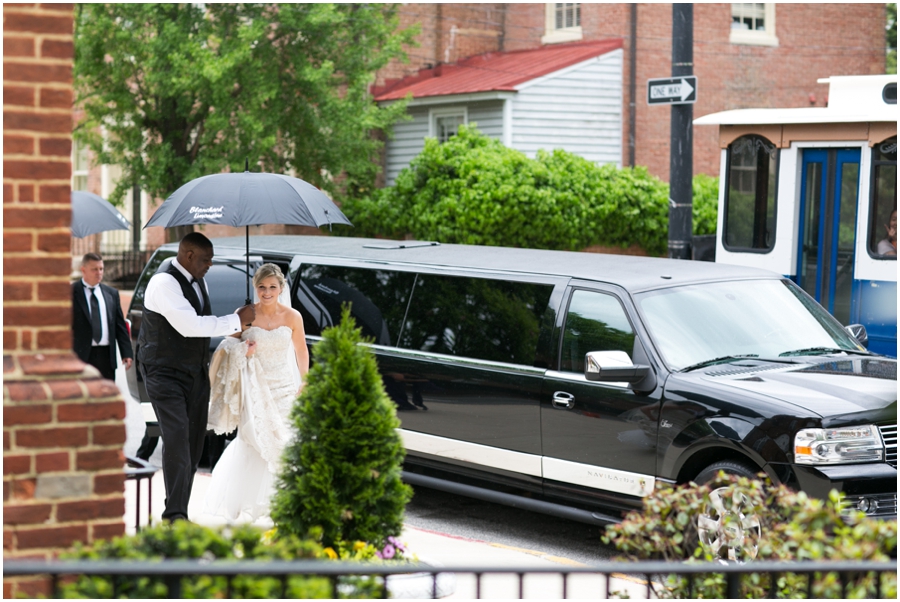 Why a second photographer is so important! Caitlin's view: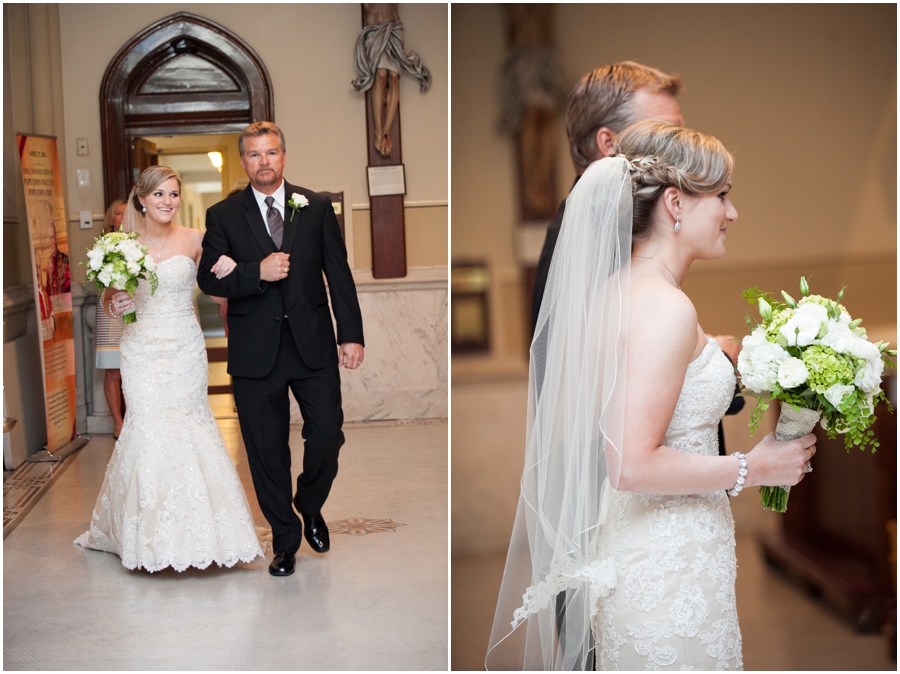 My view of Brittni walking down the aisle, seeing Chris for the first time as a bride.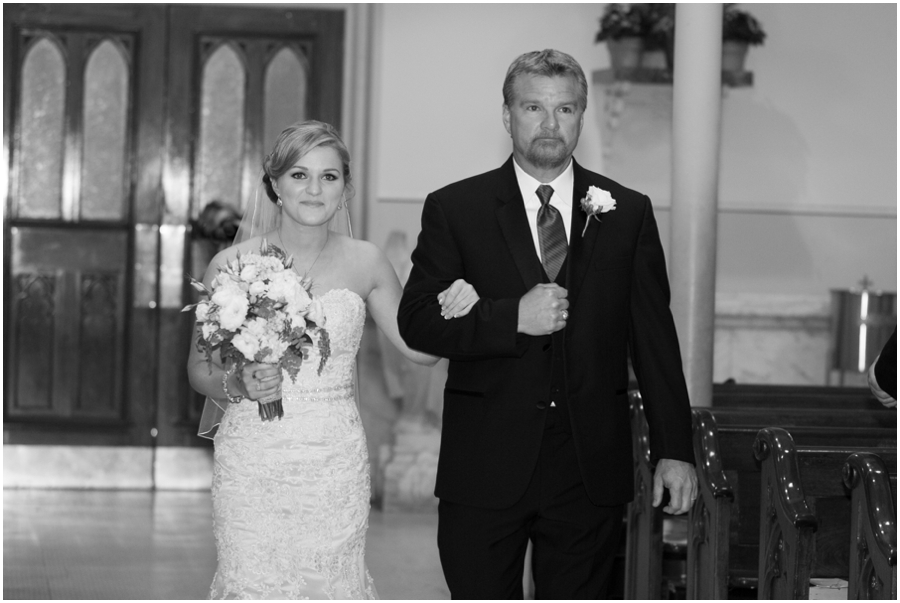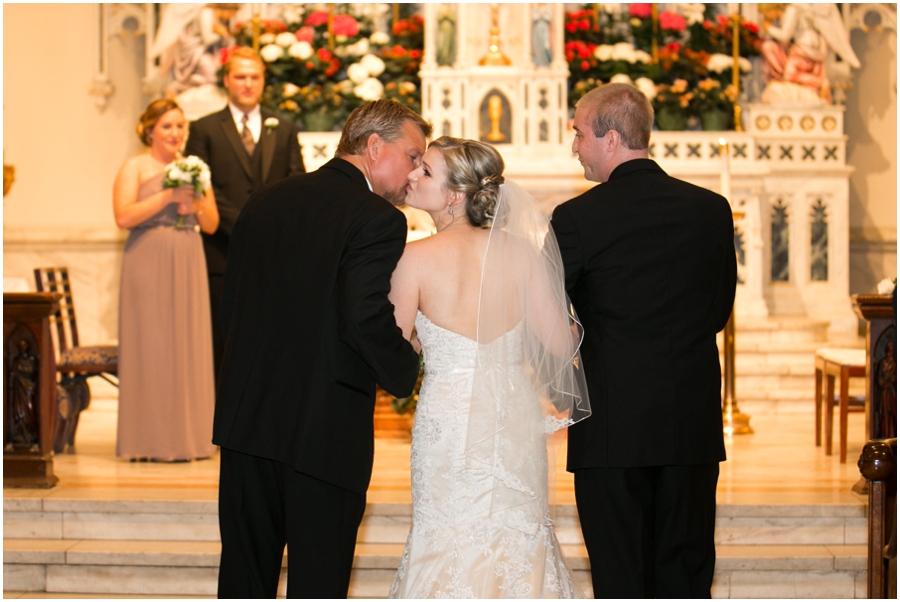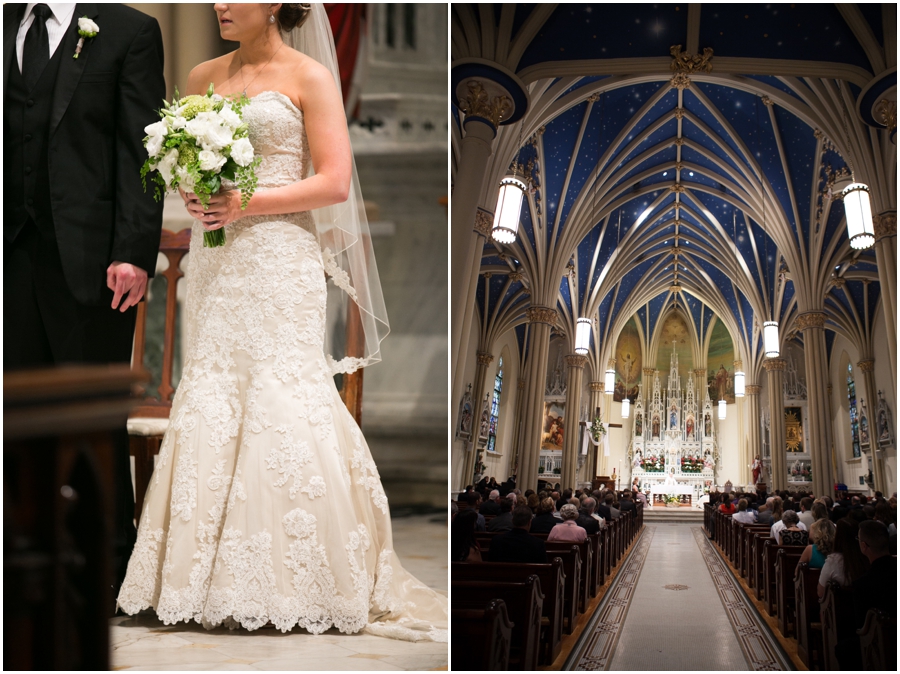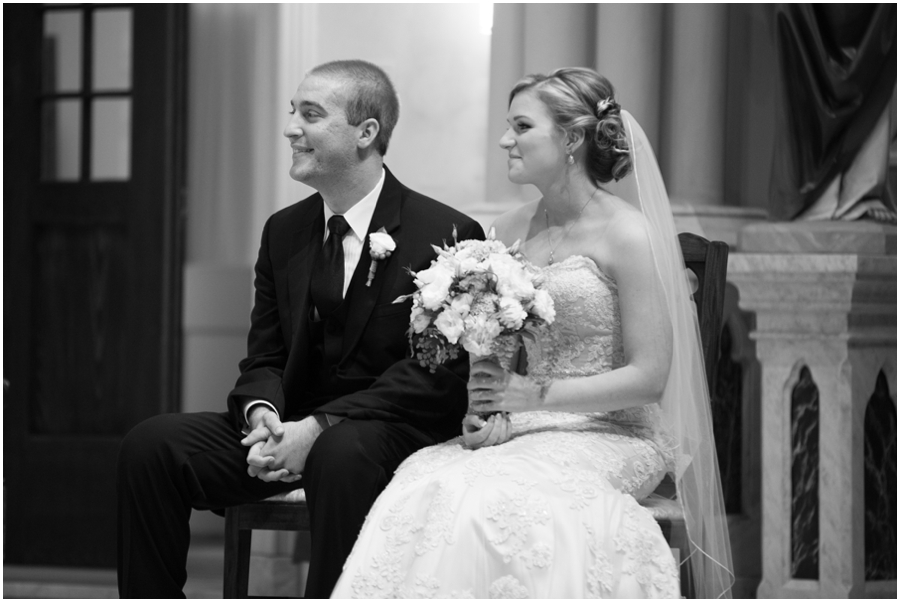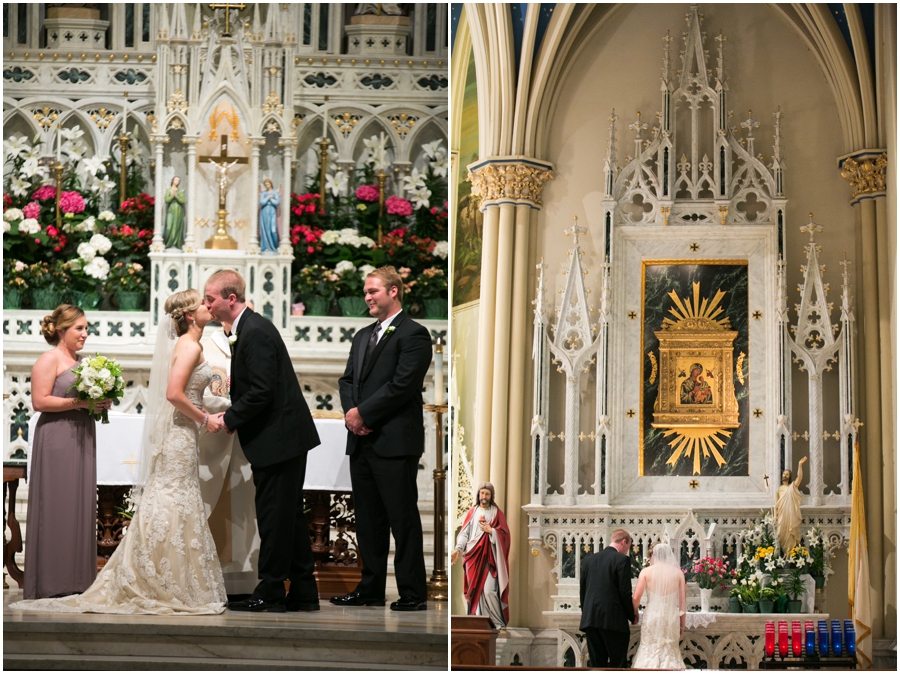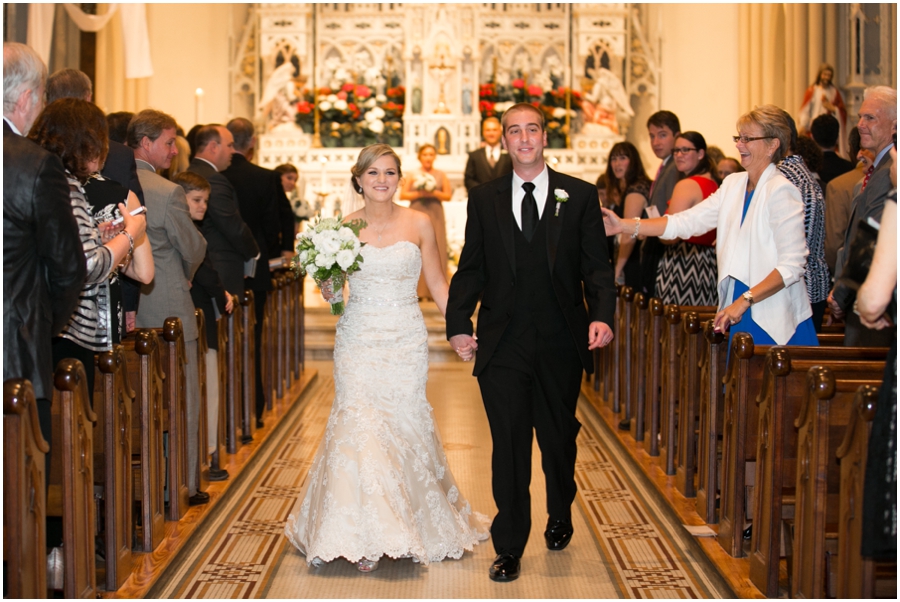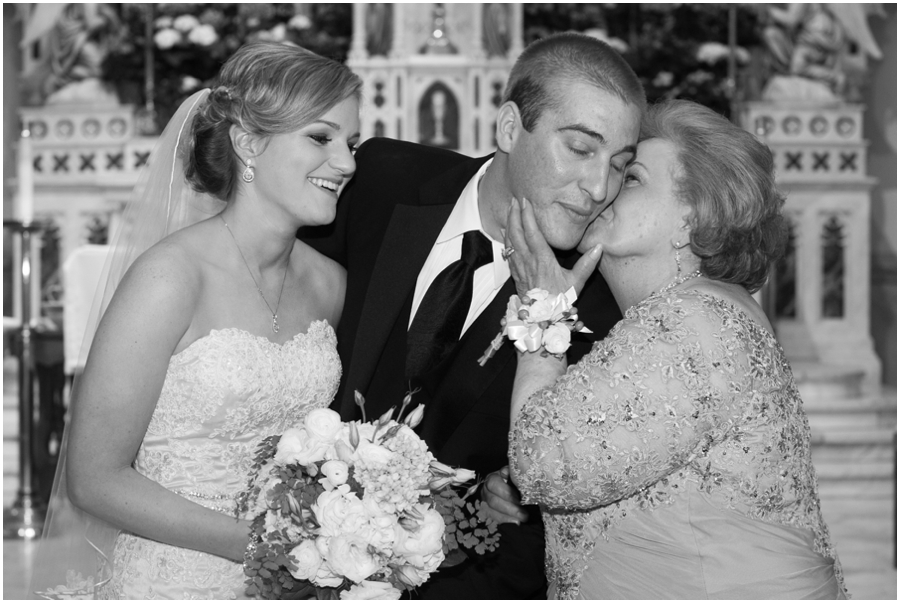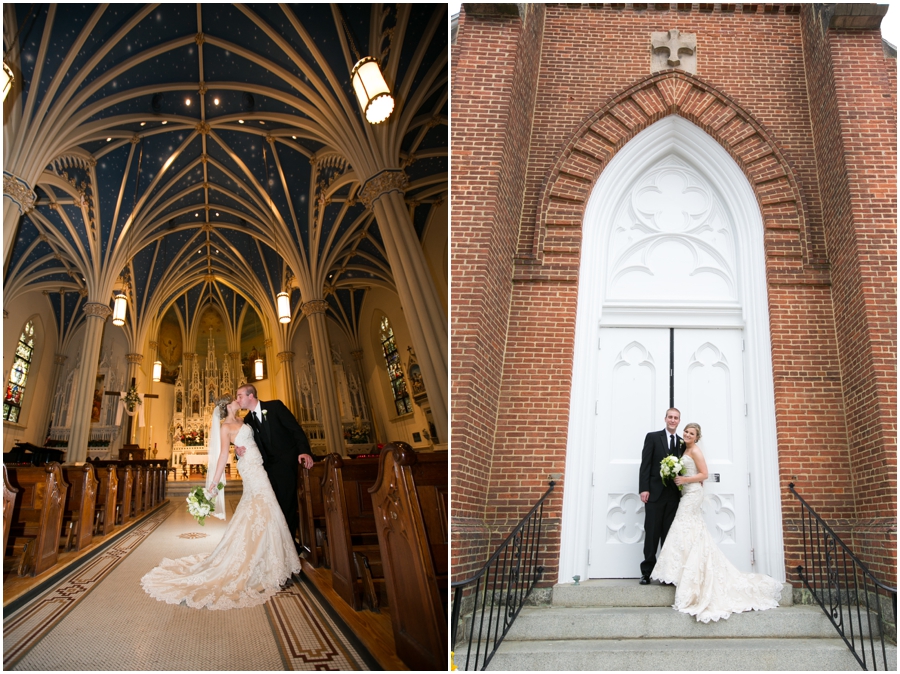 YES! You can see how the rain clouds opened and disappeared for us!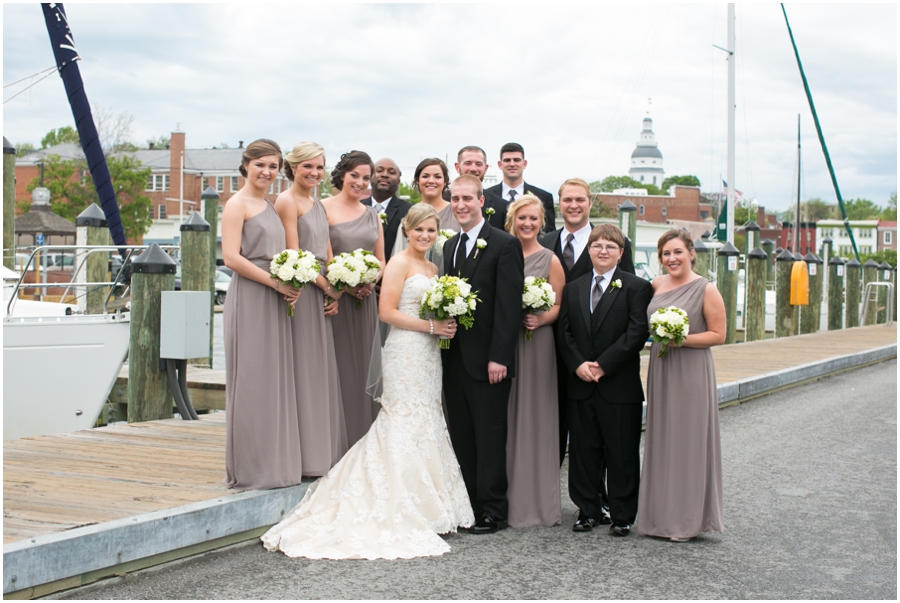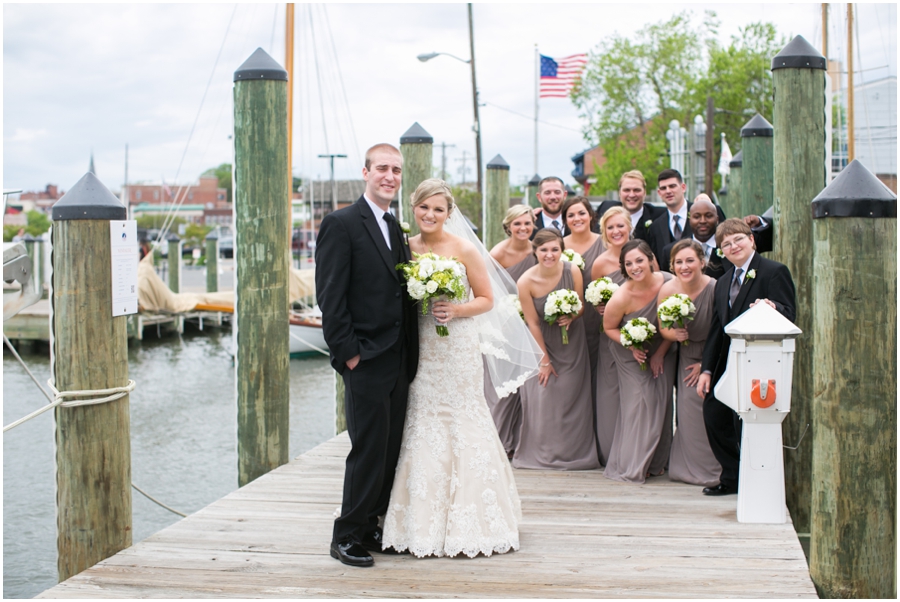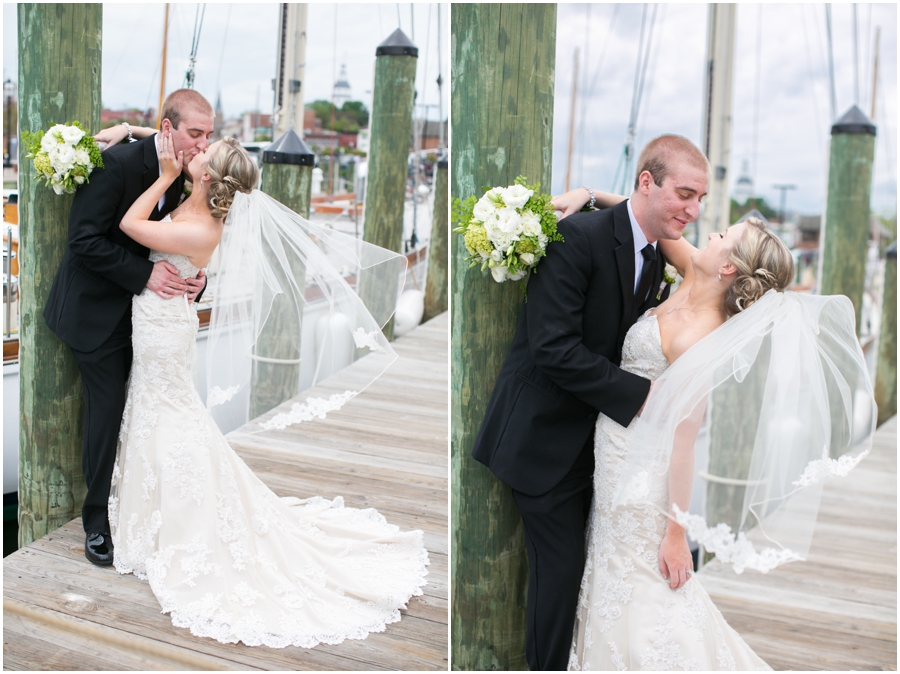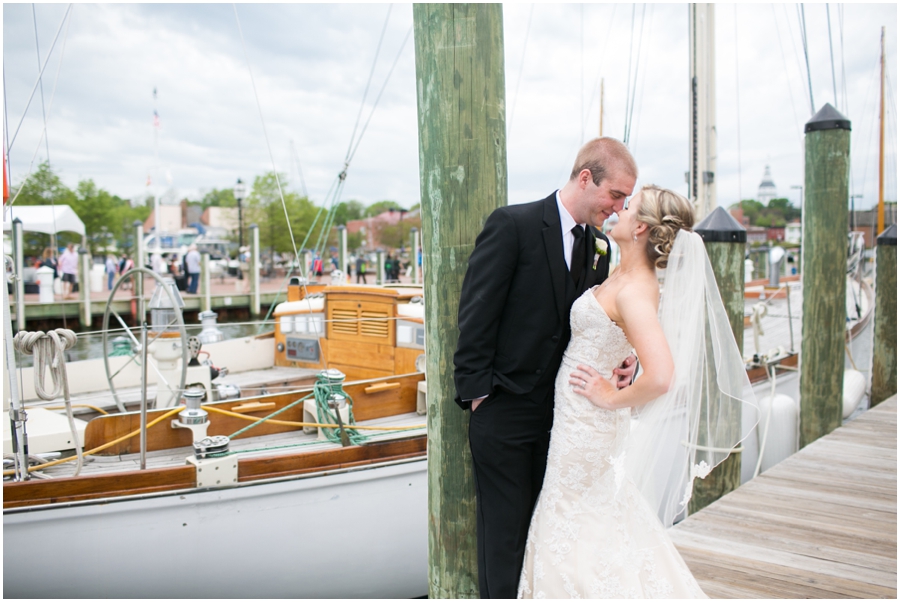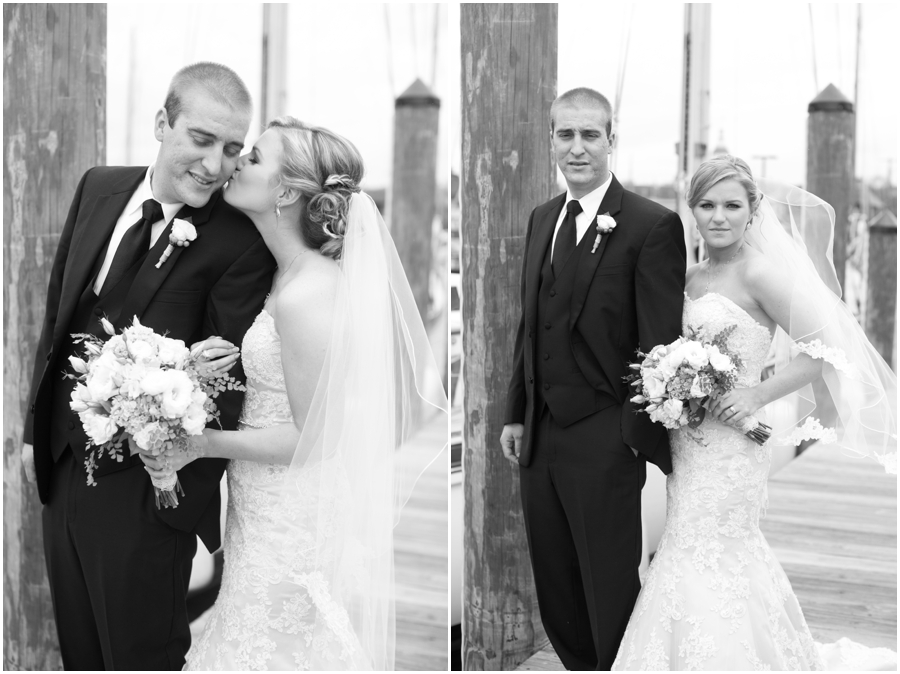 One of the cutest def puppies I've ever met! The pup was soo excited to see Brittni in her dress hehe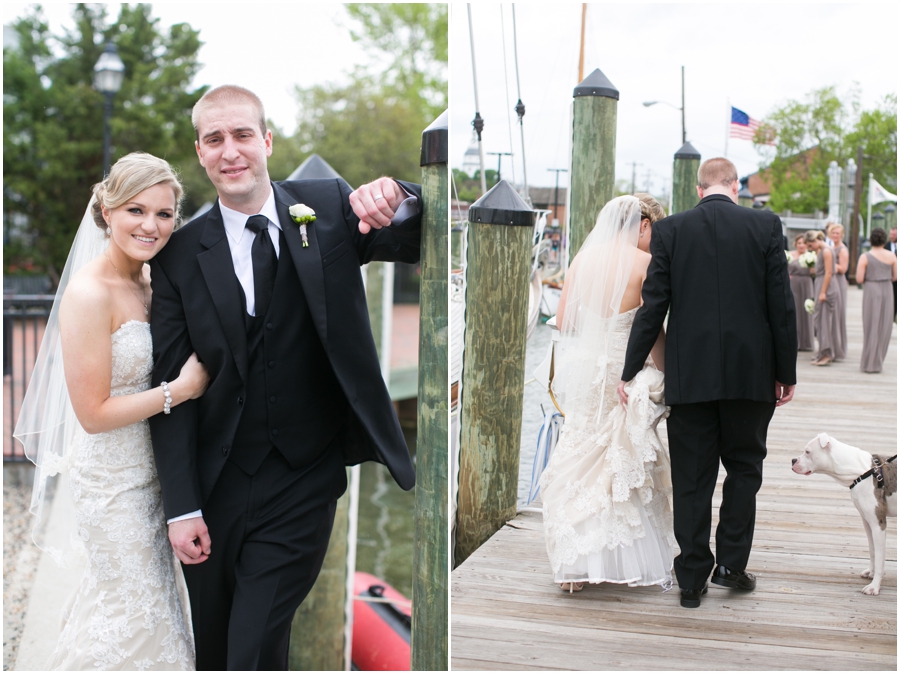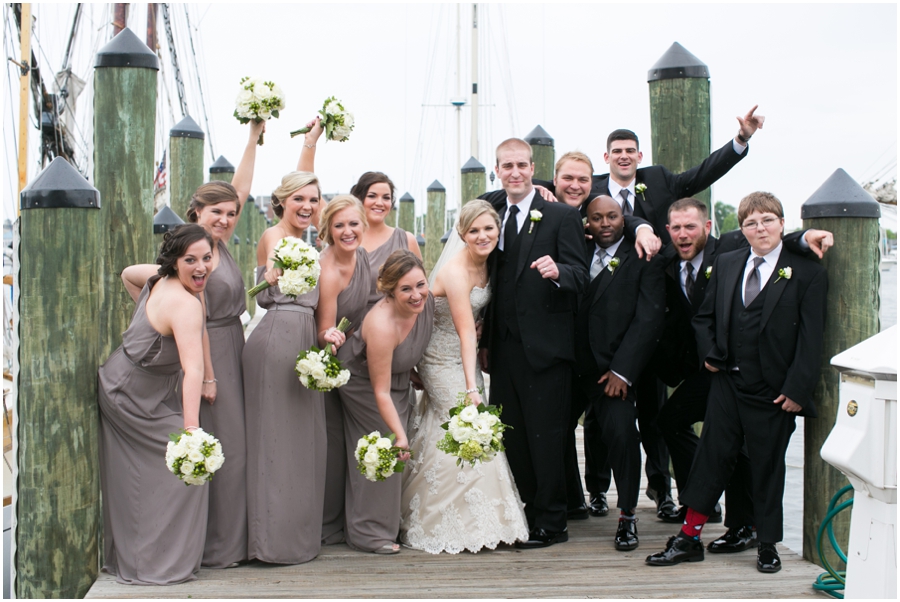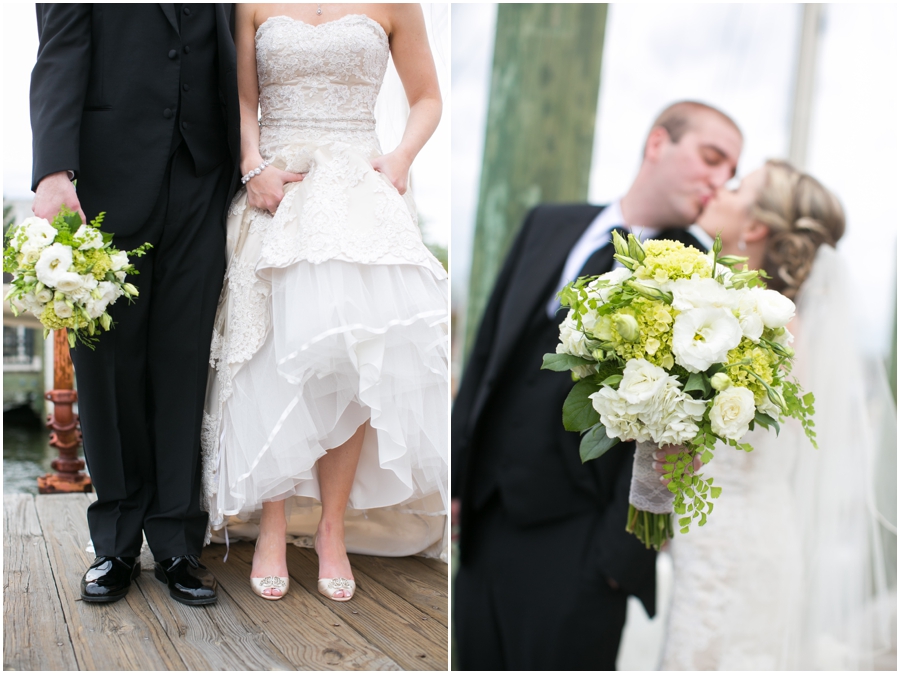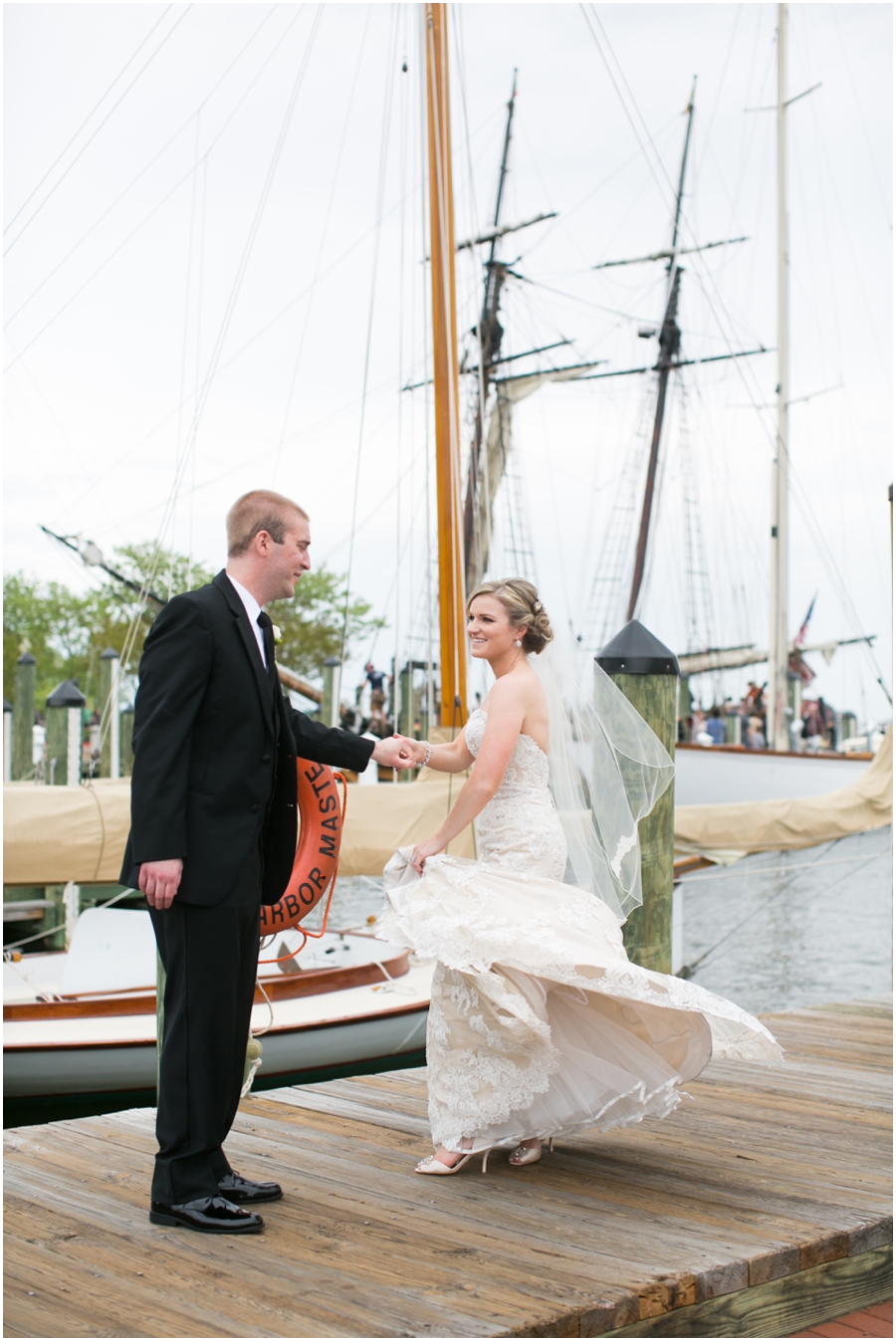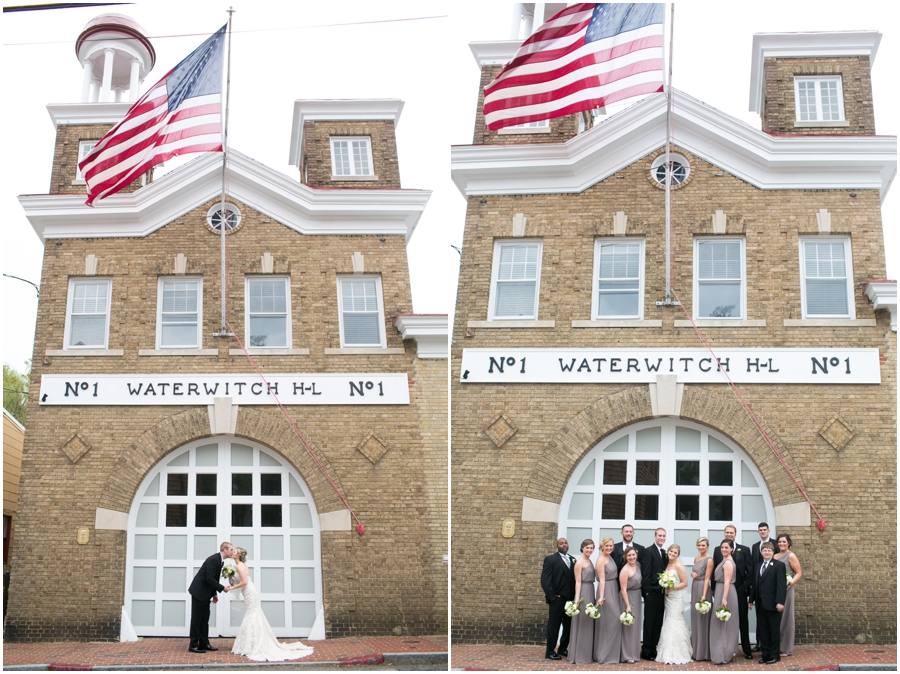 Chest bump ROCKED!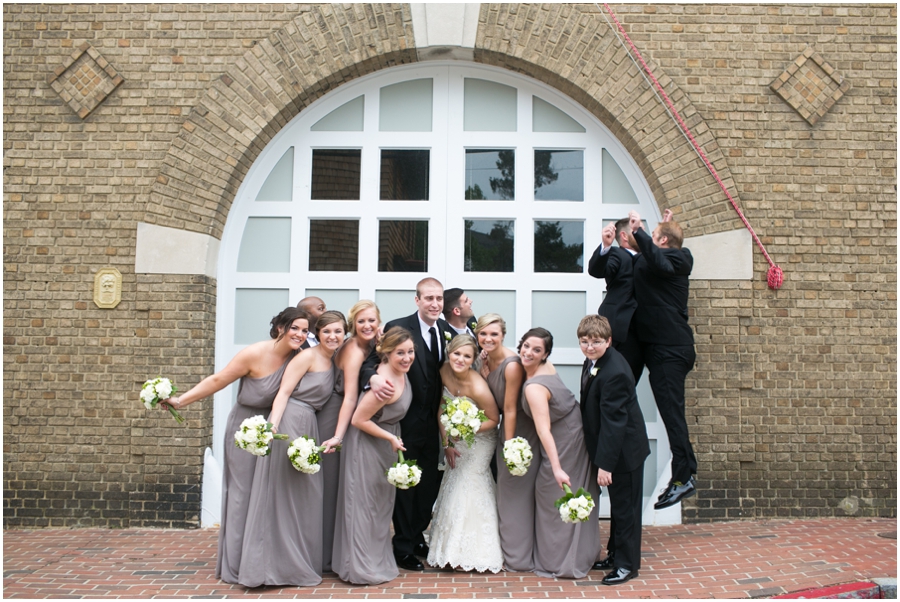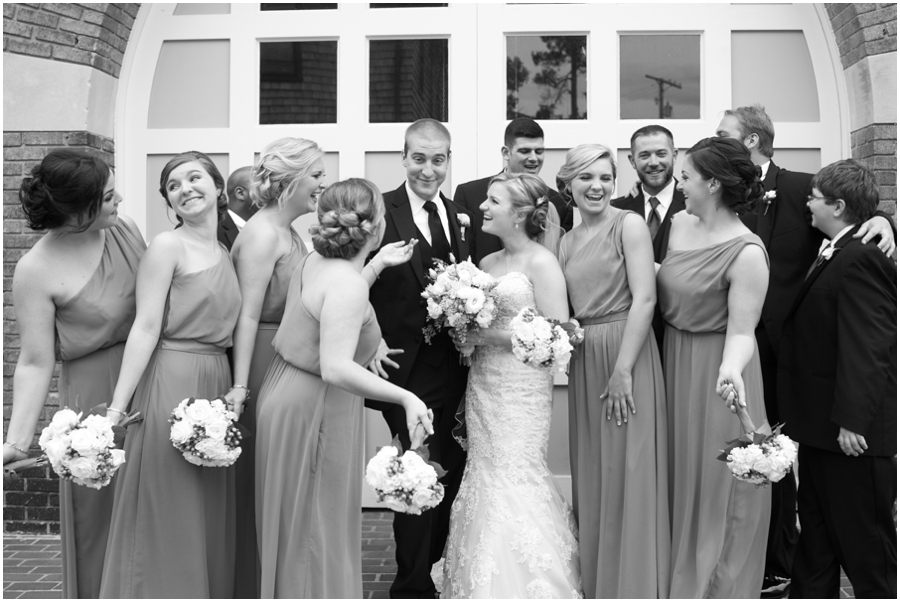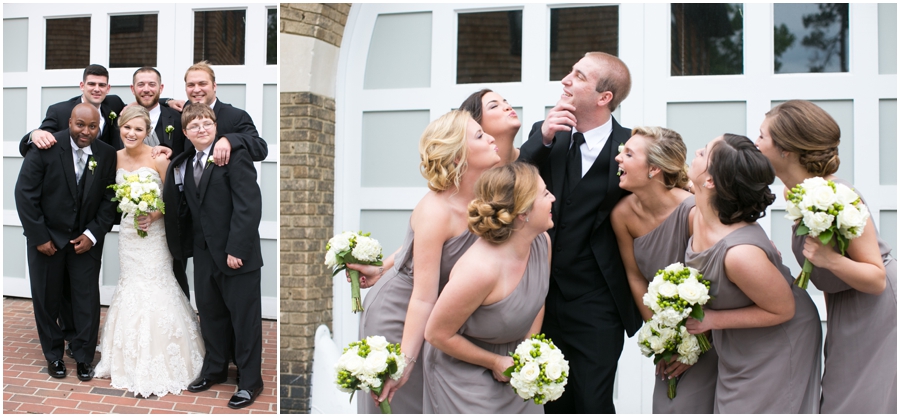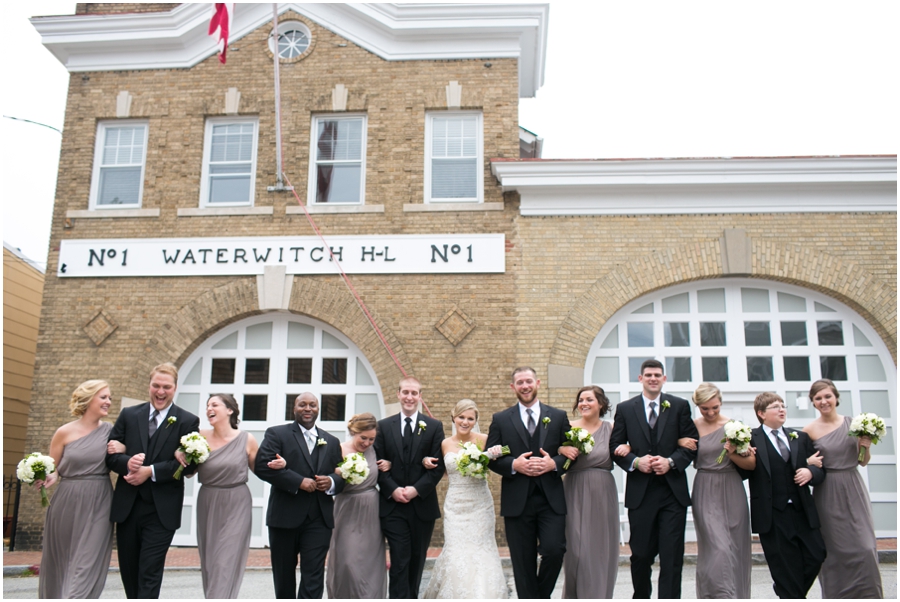 All I asked for was a high five, and this is what I got! Wooty hooty!! Now you see why I still love this wedding party!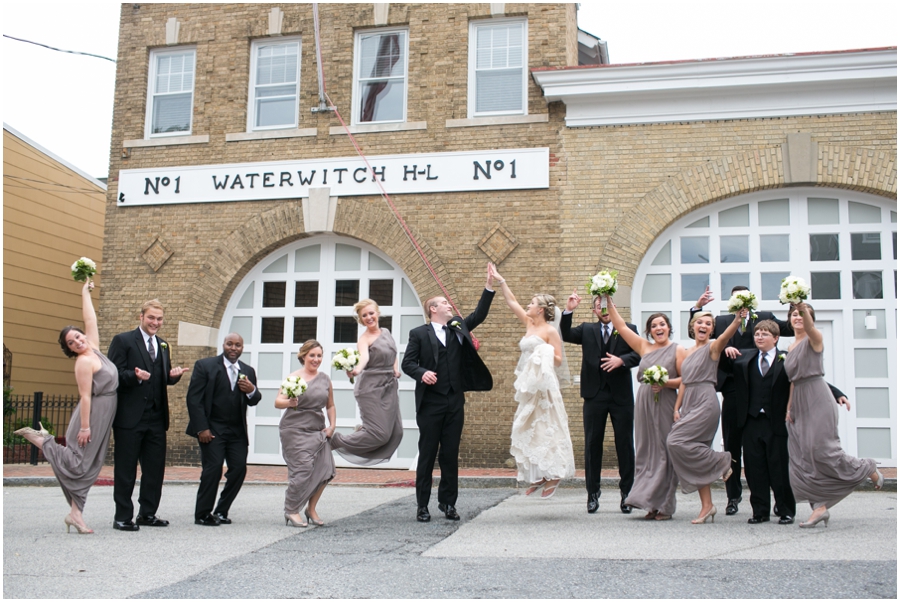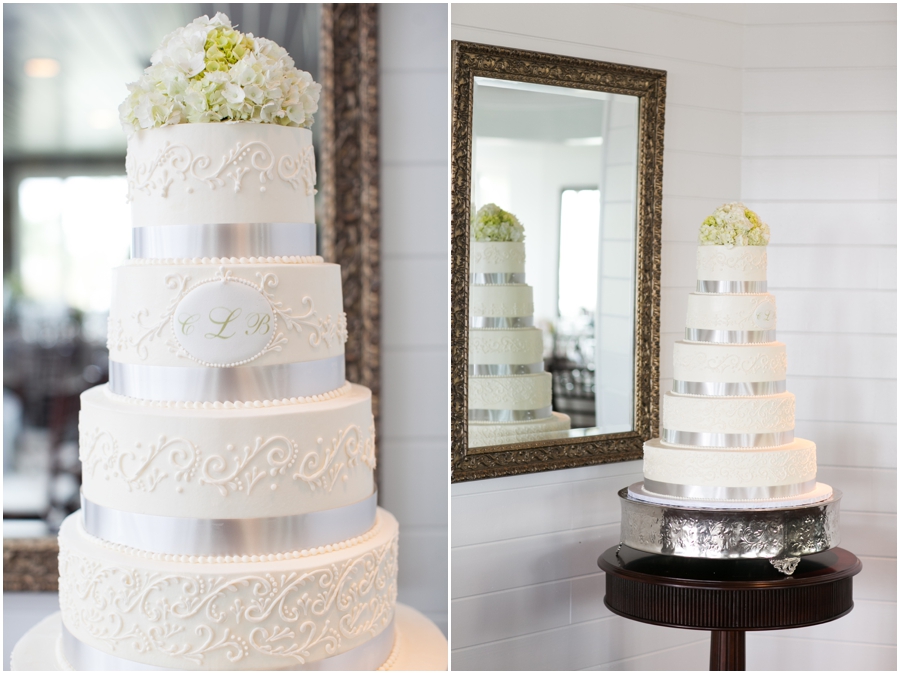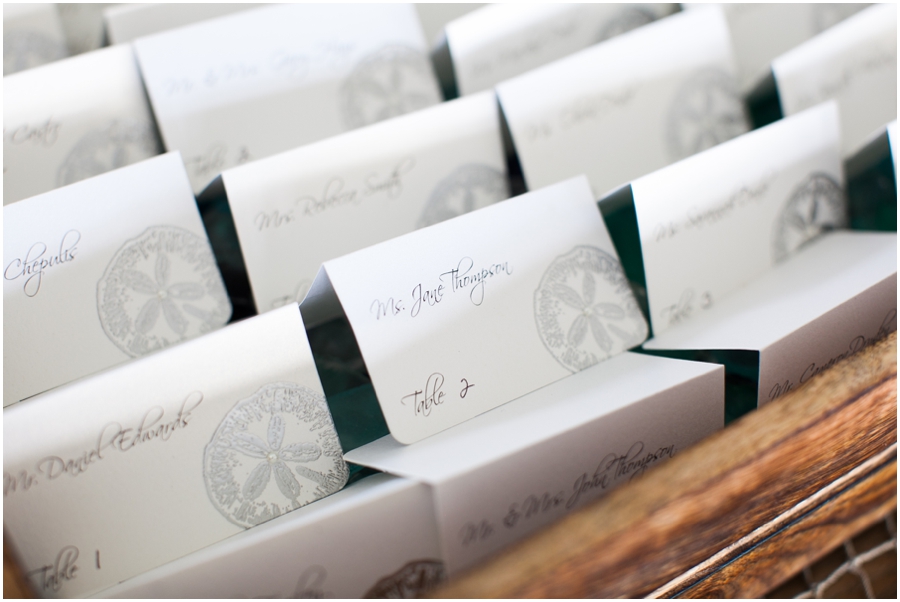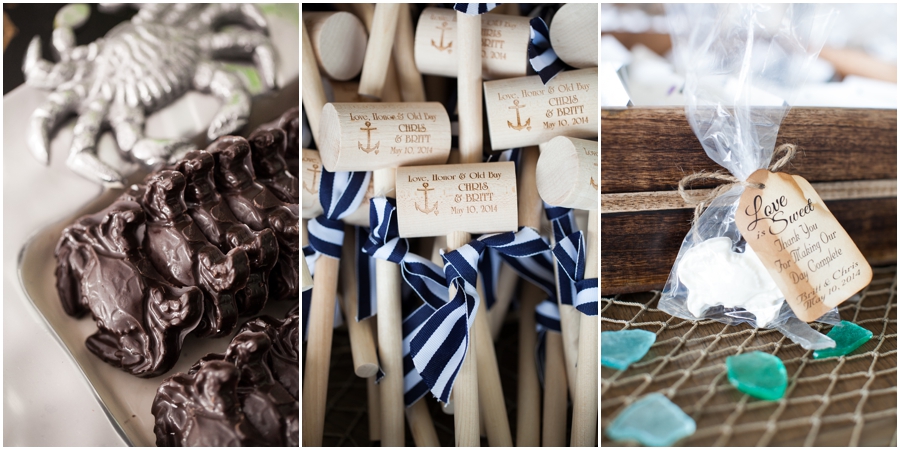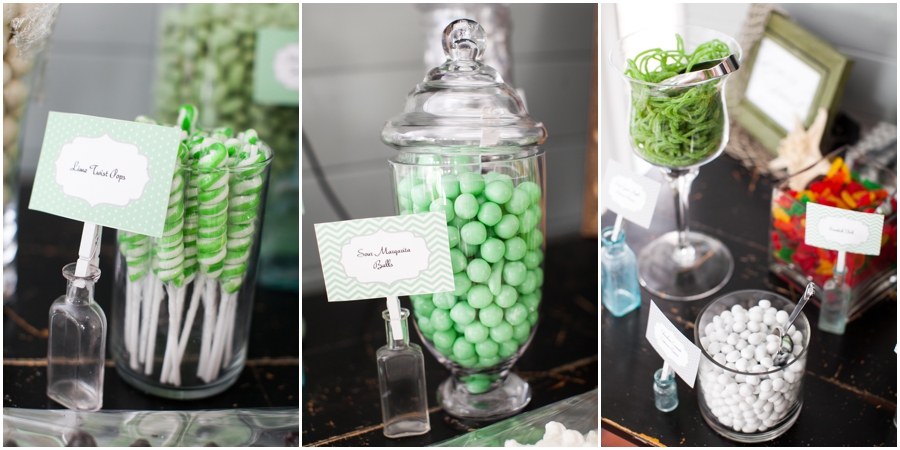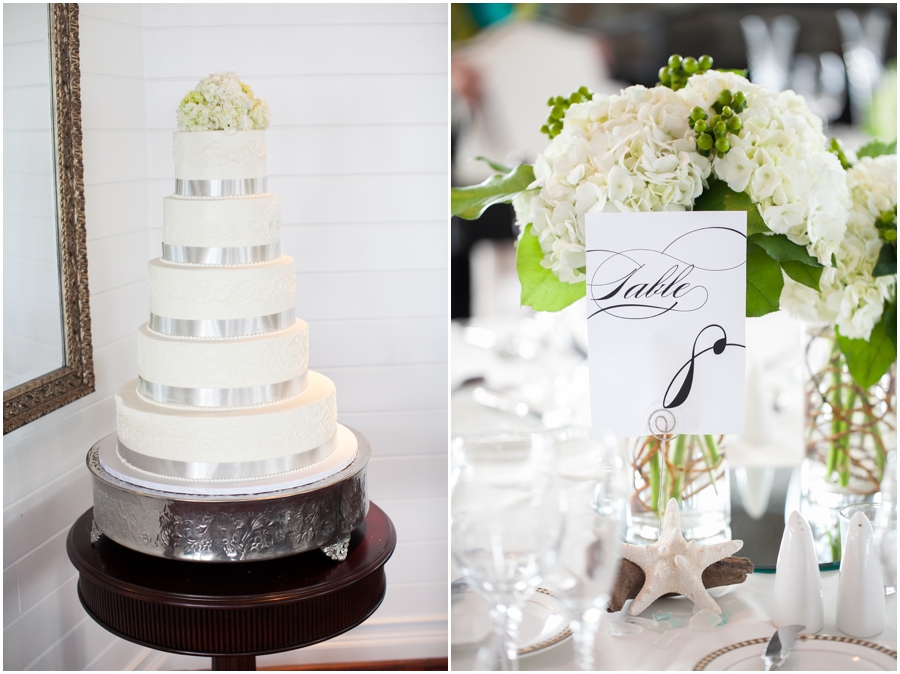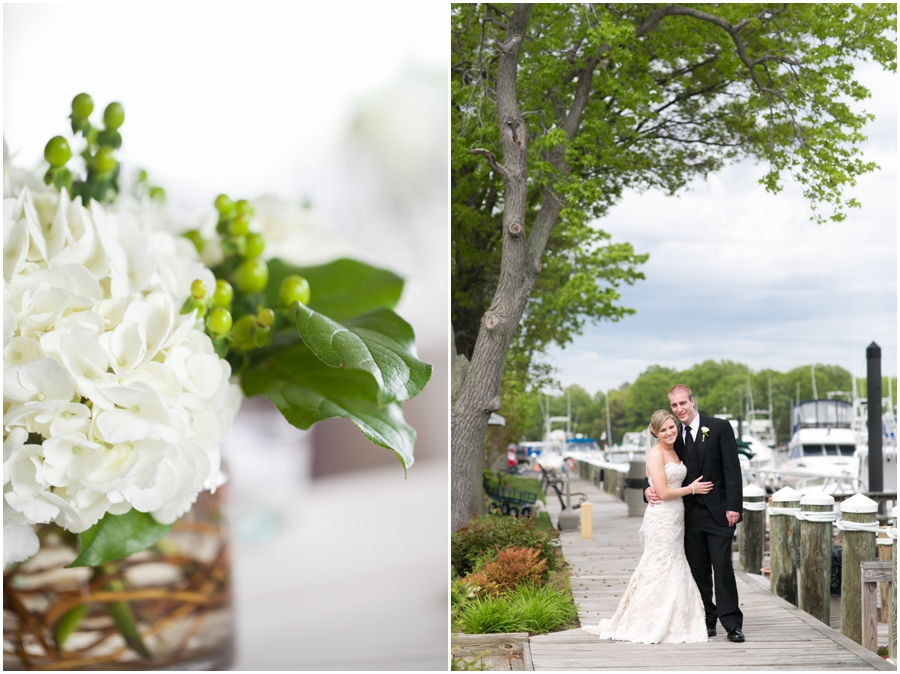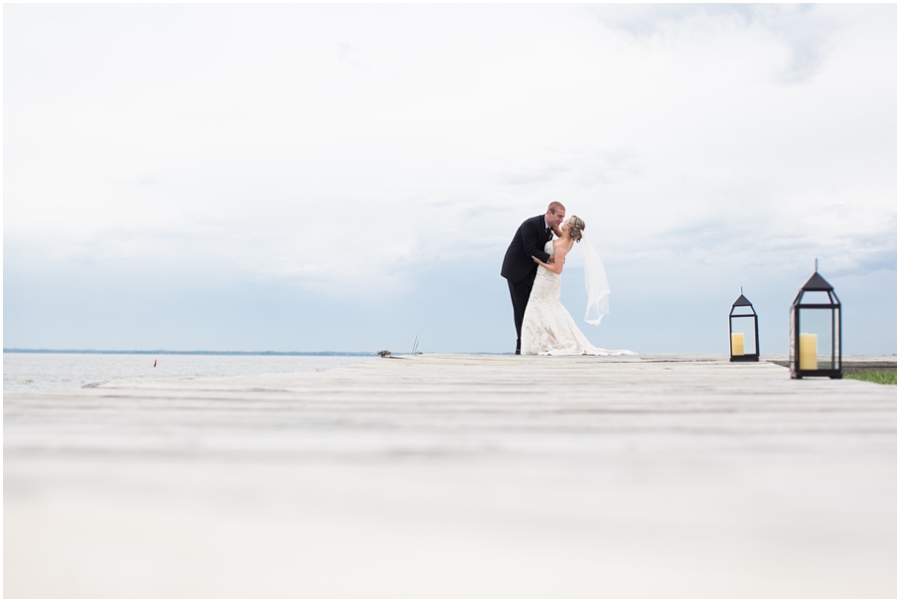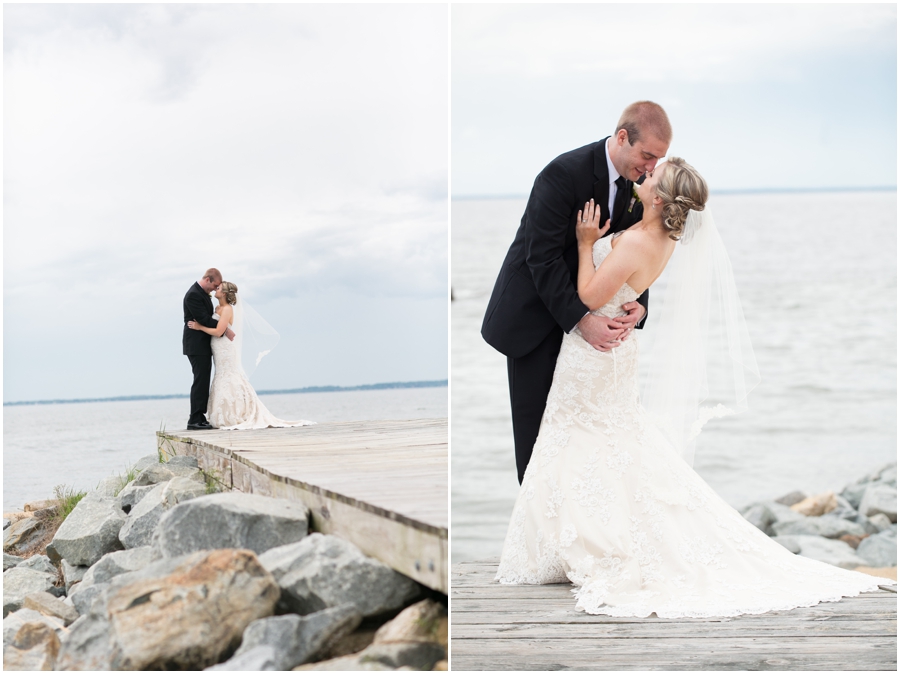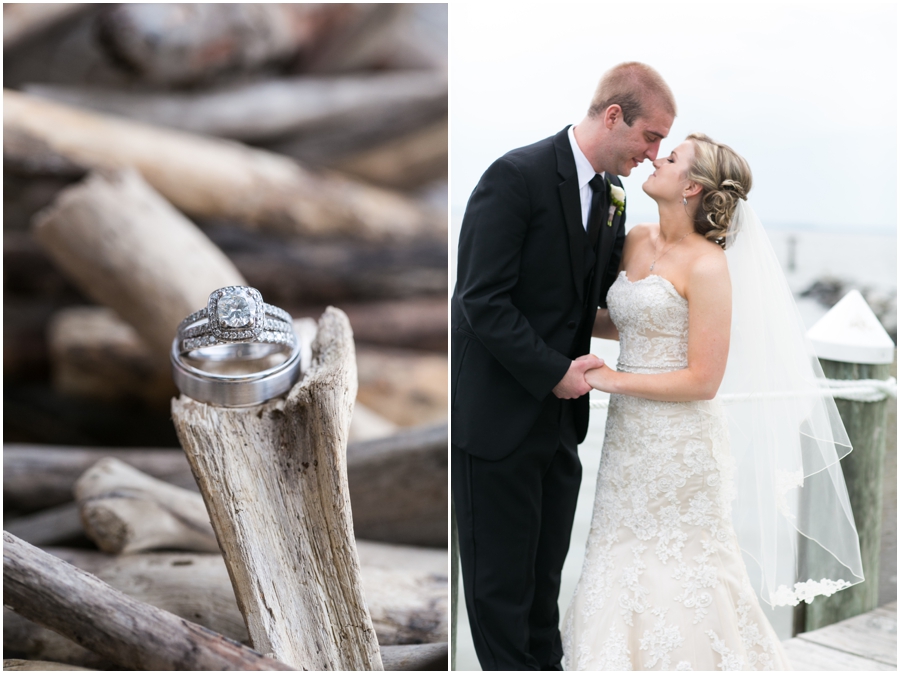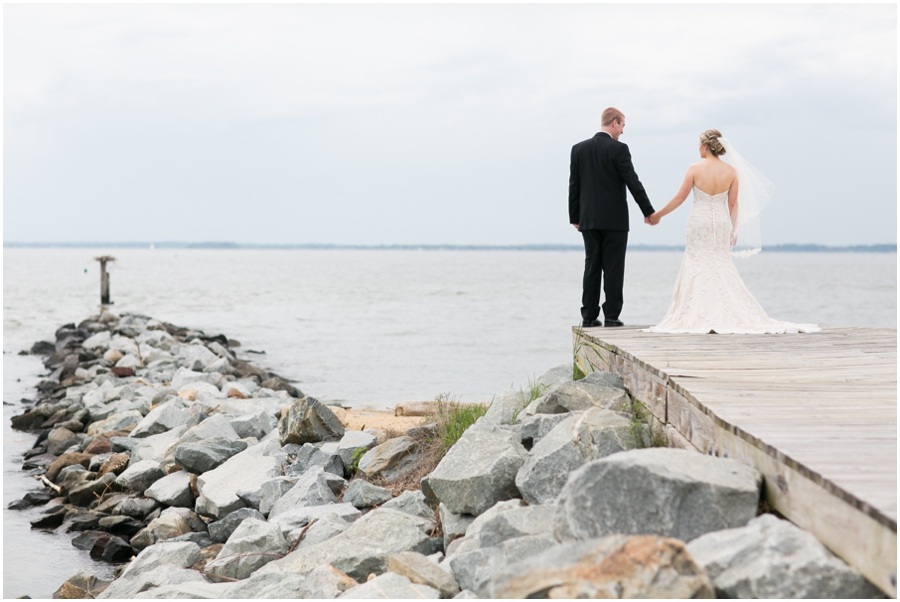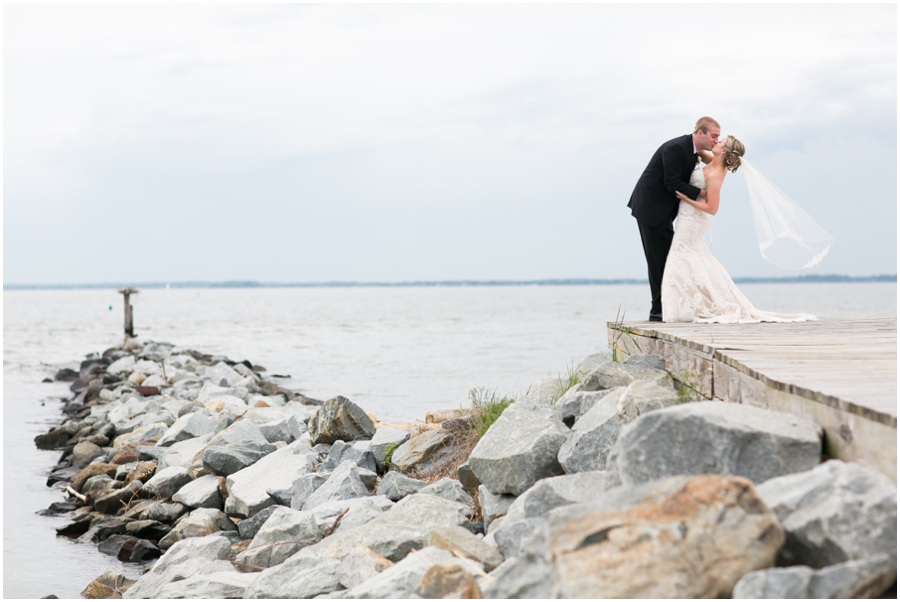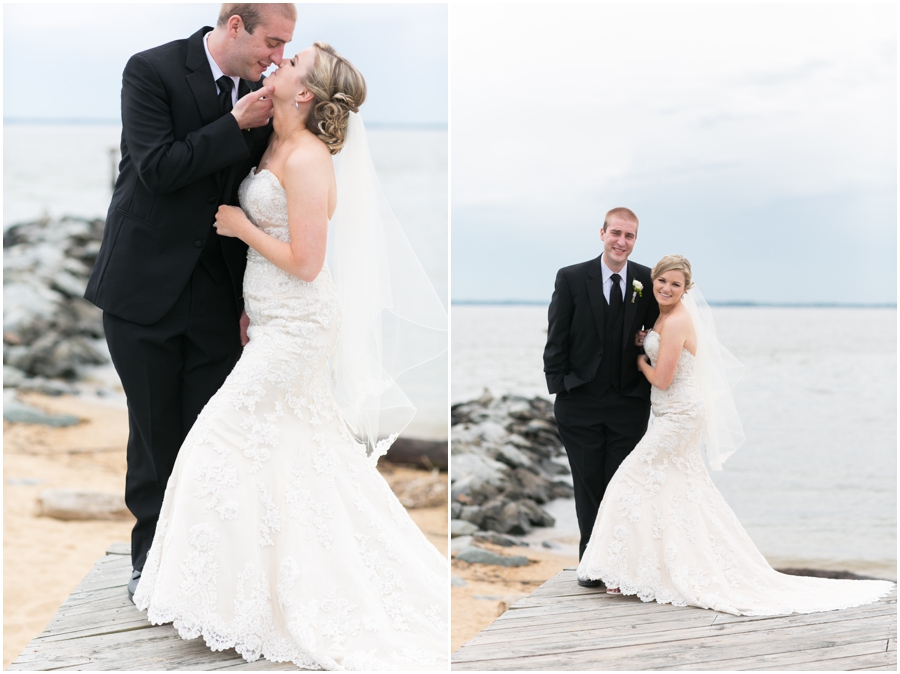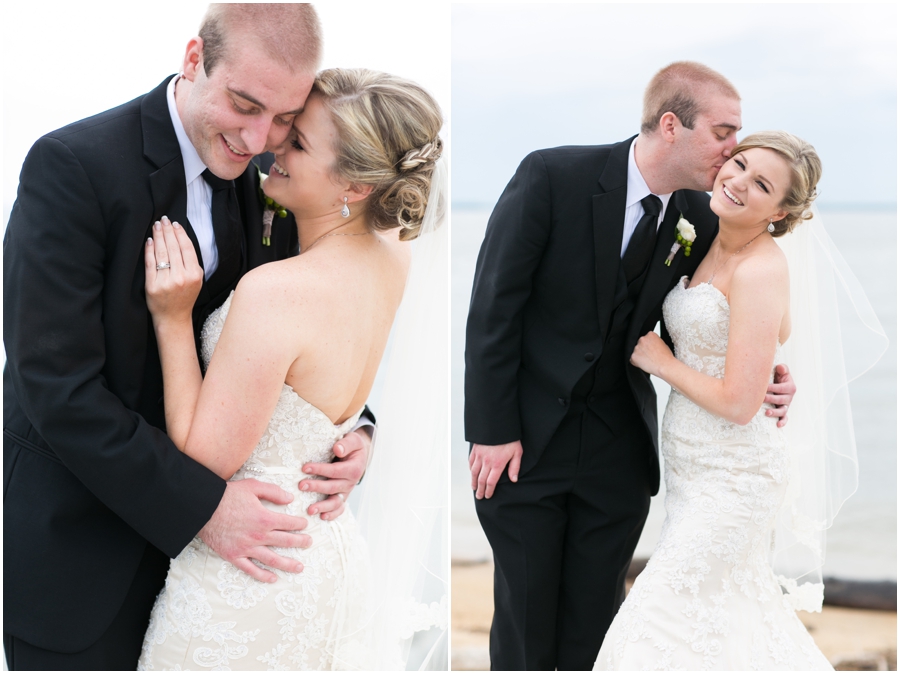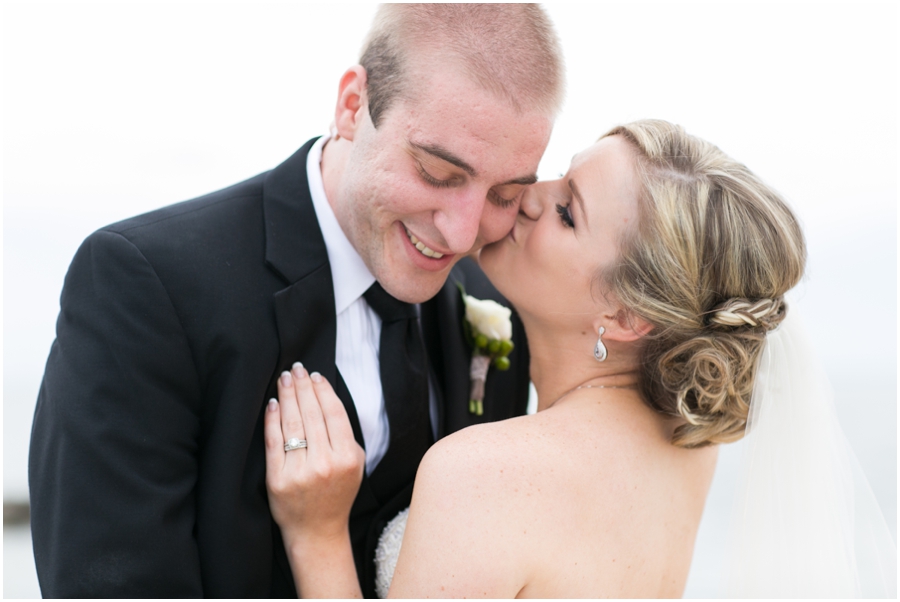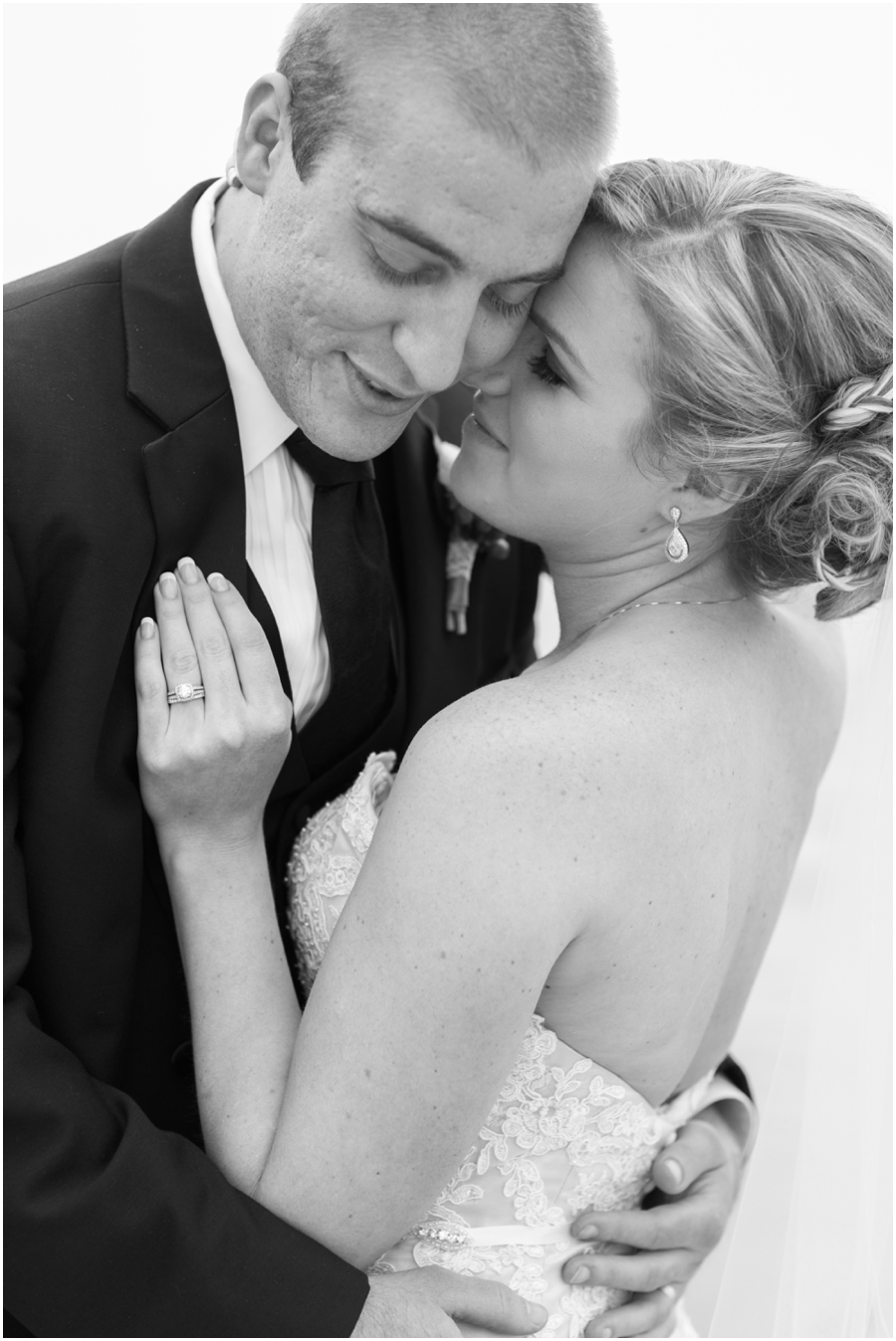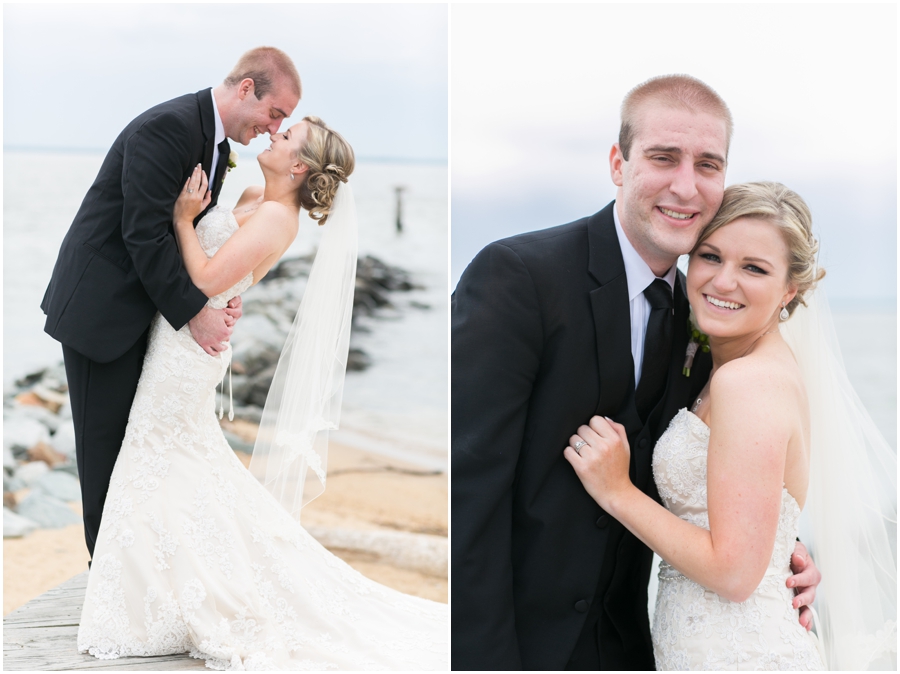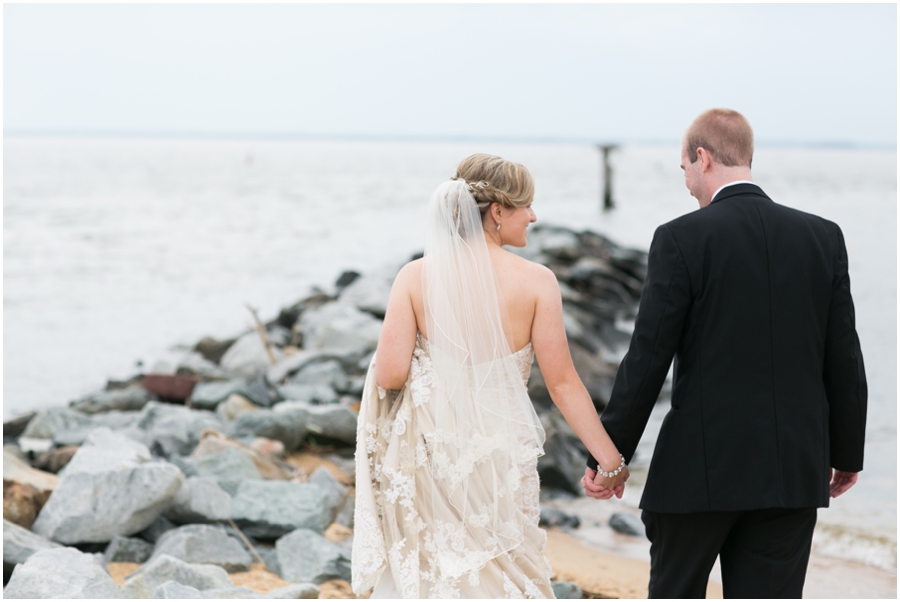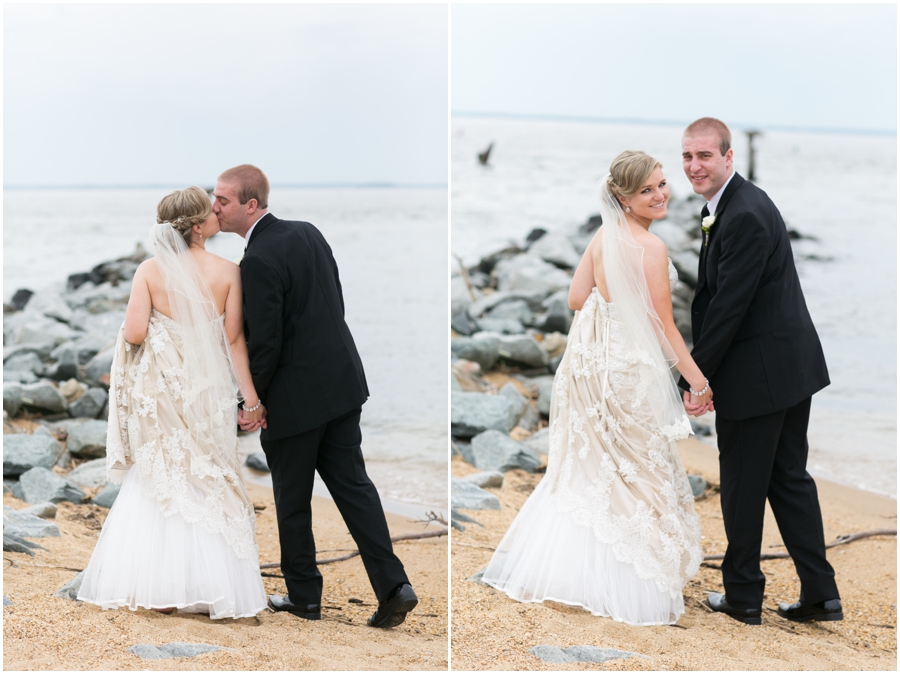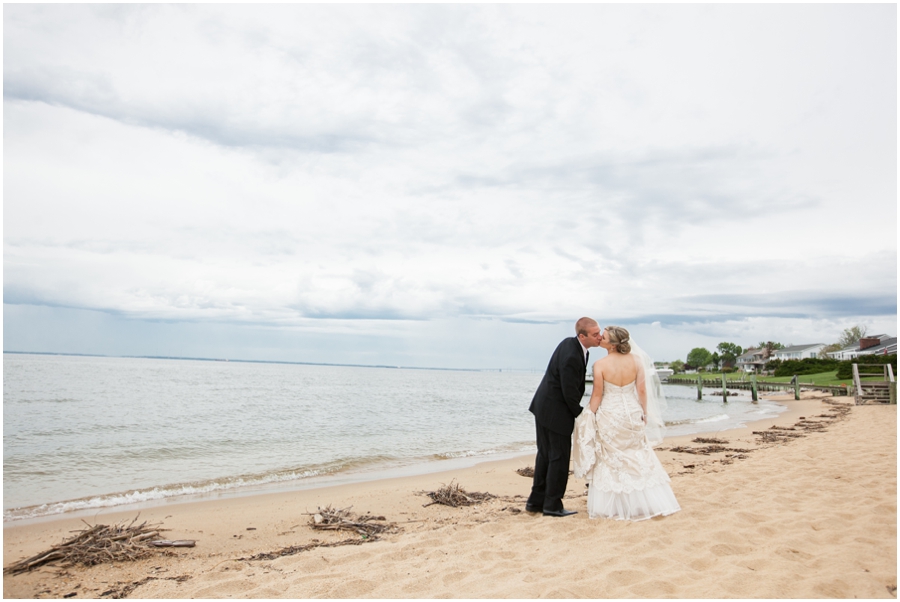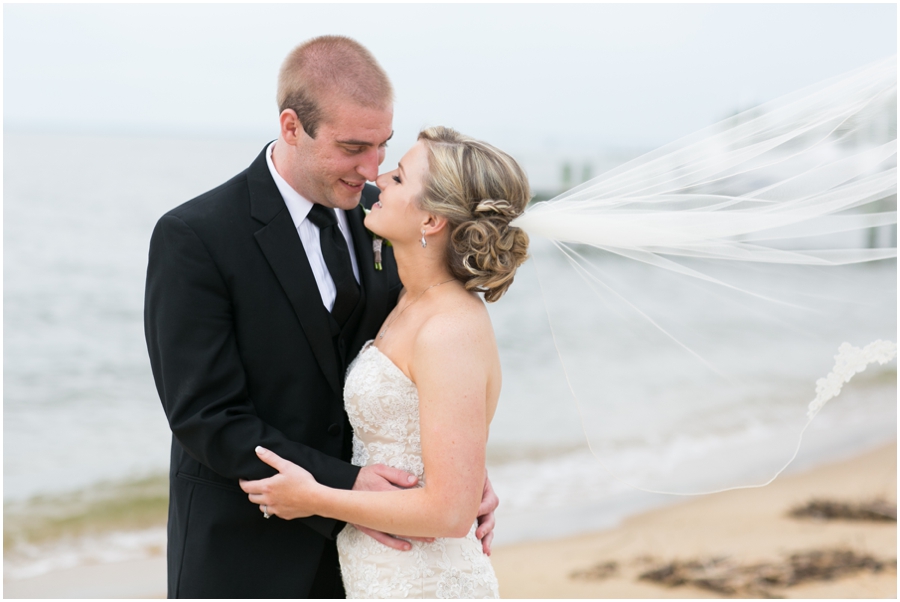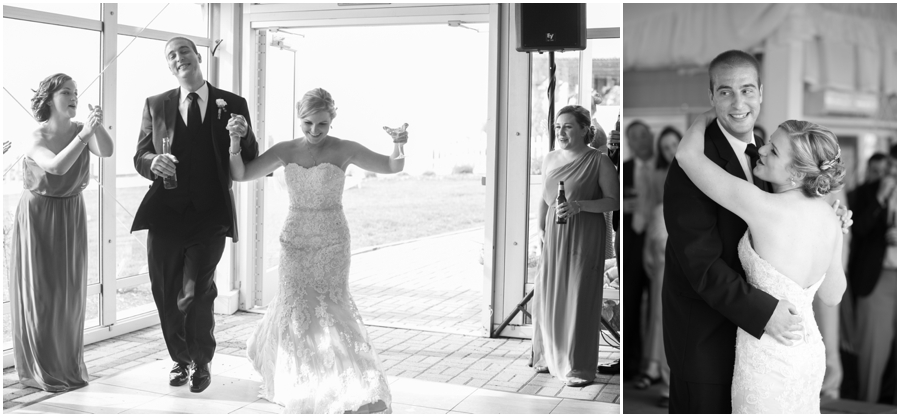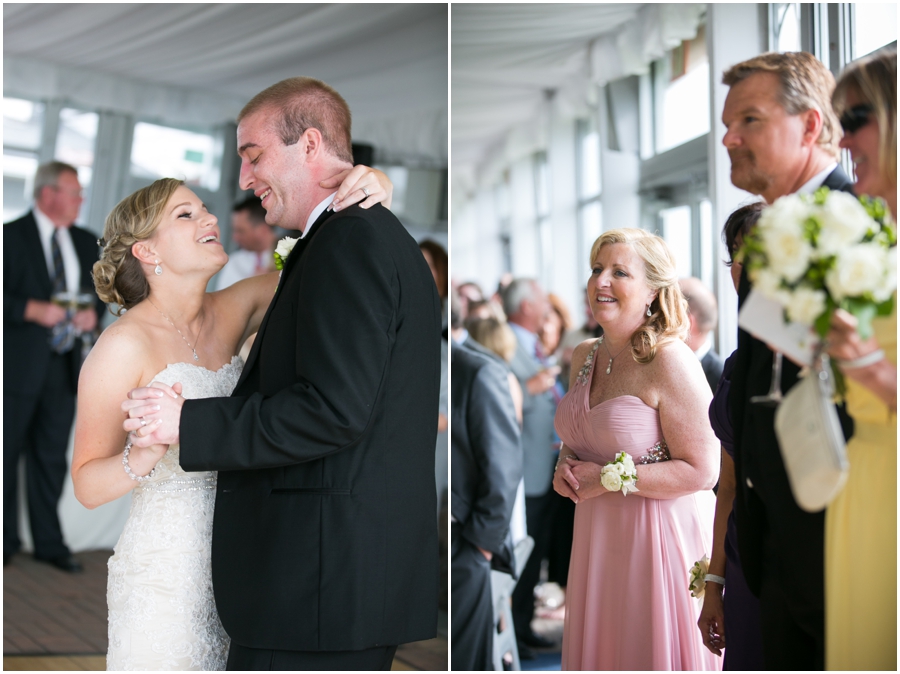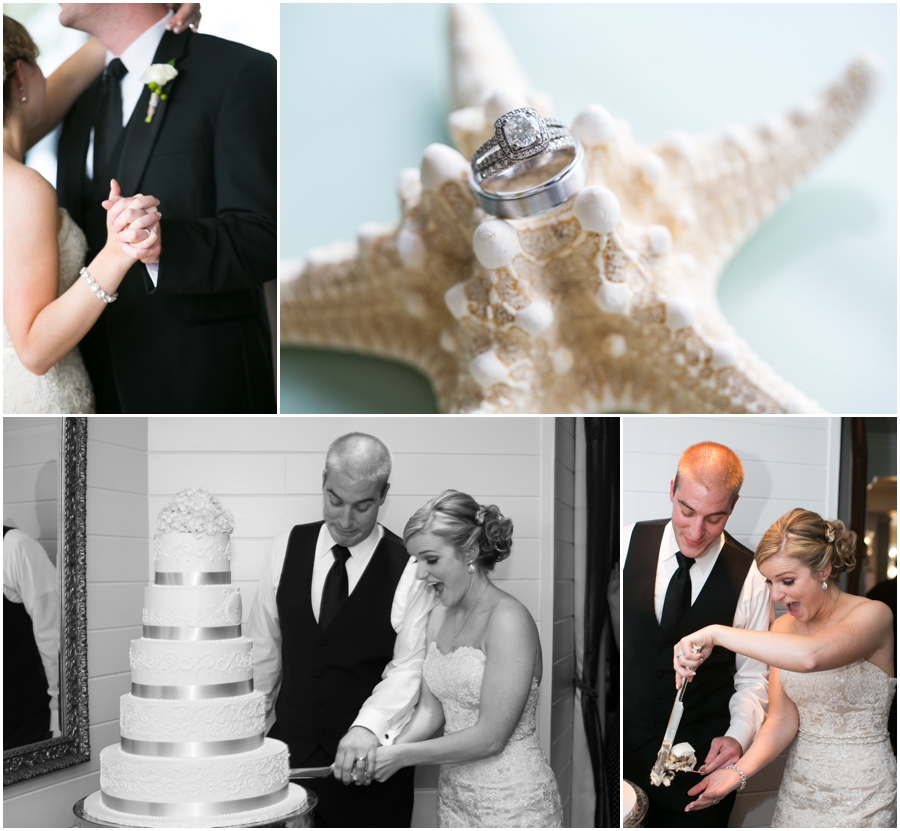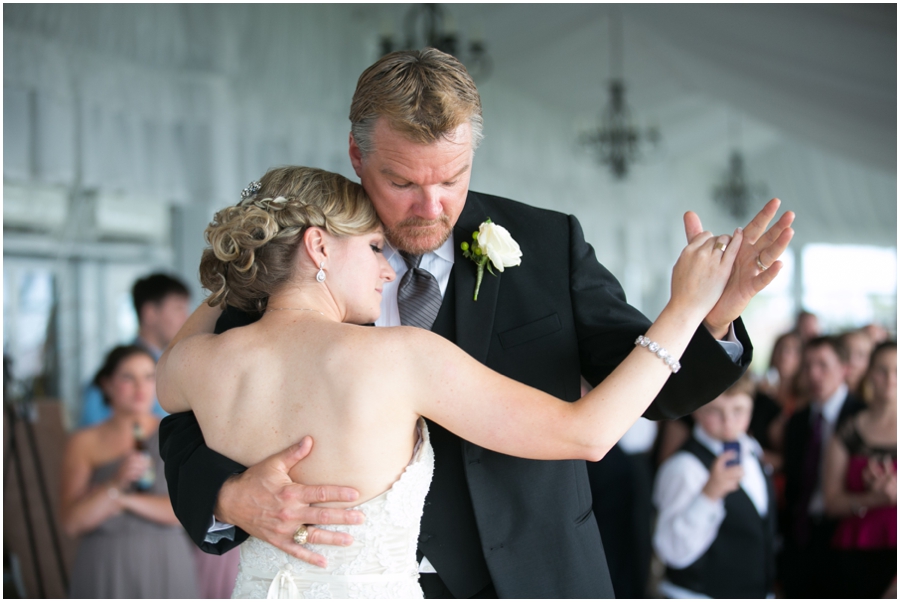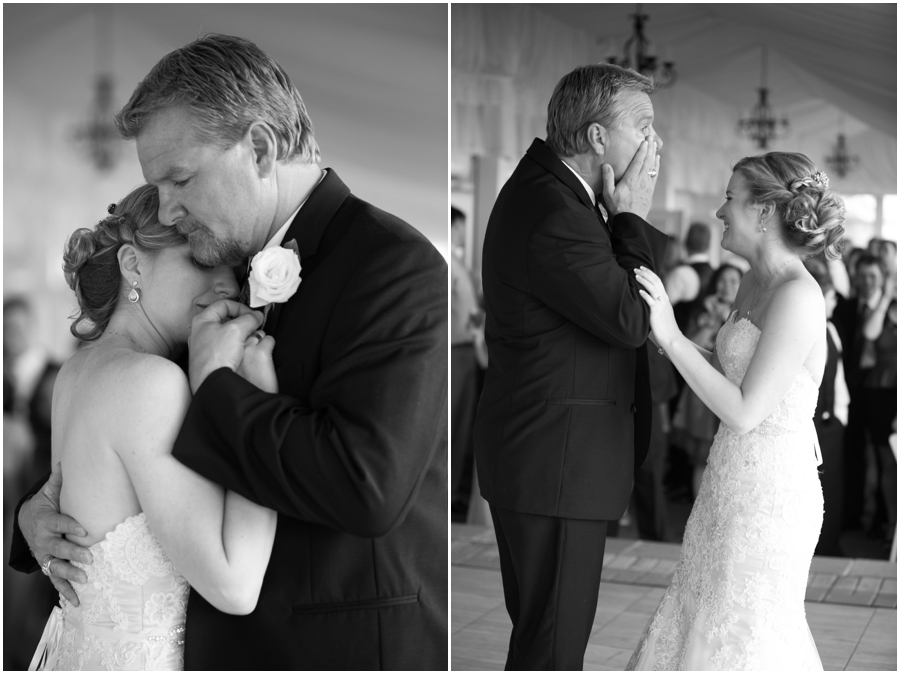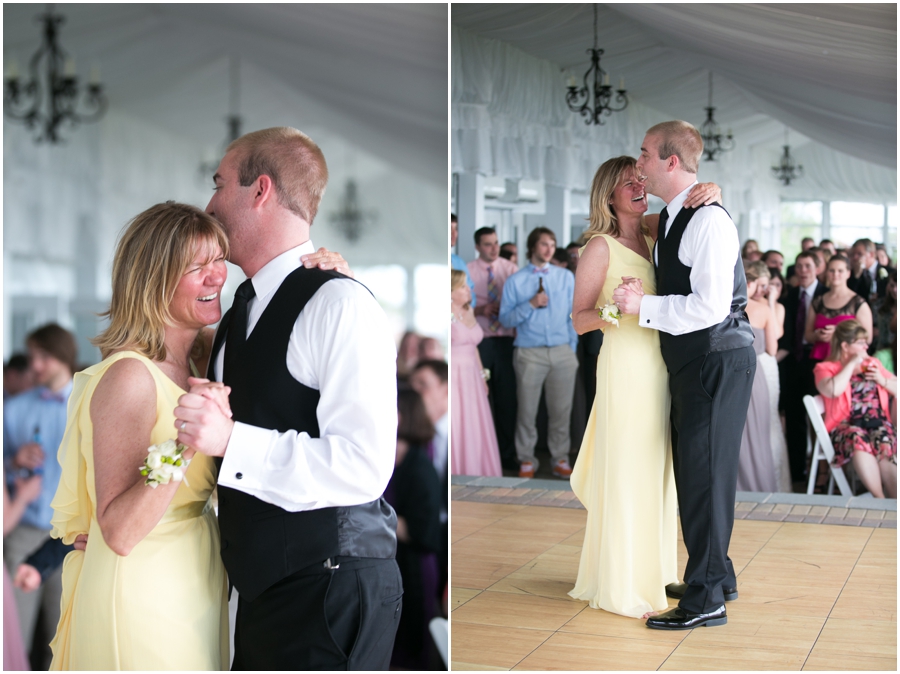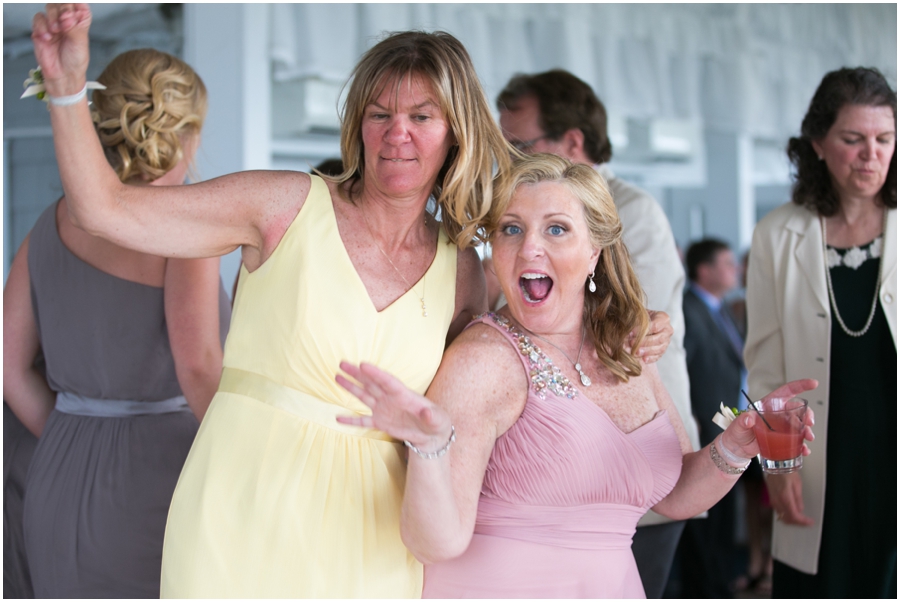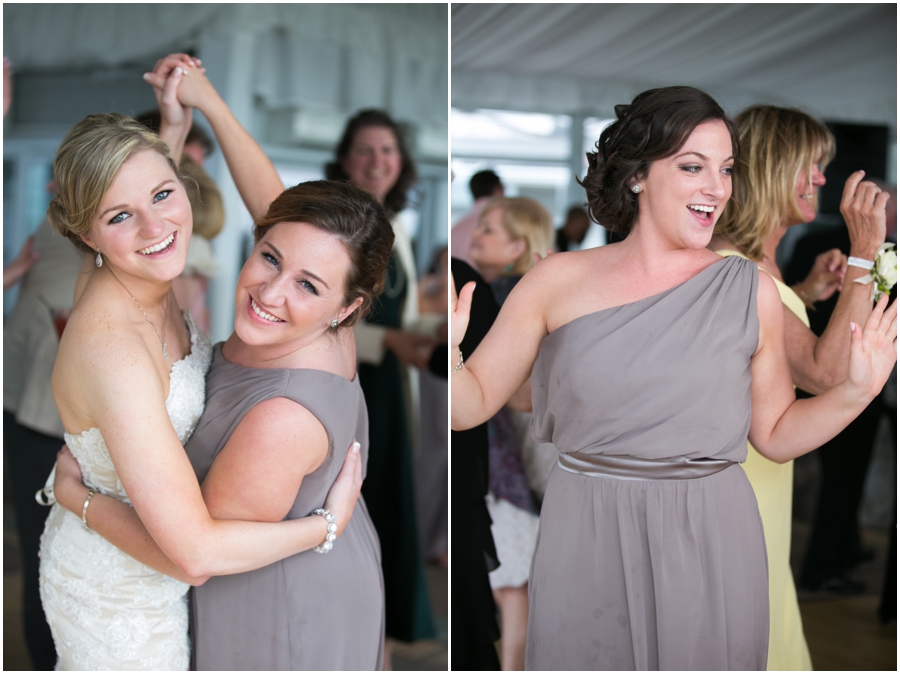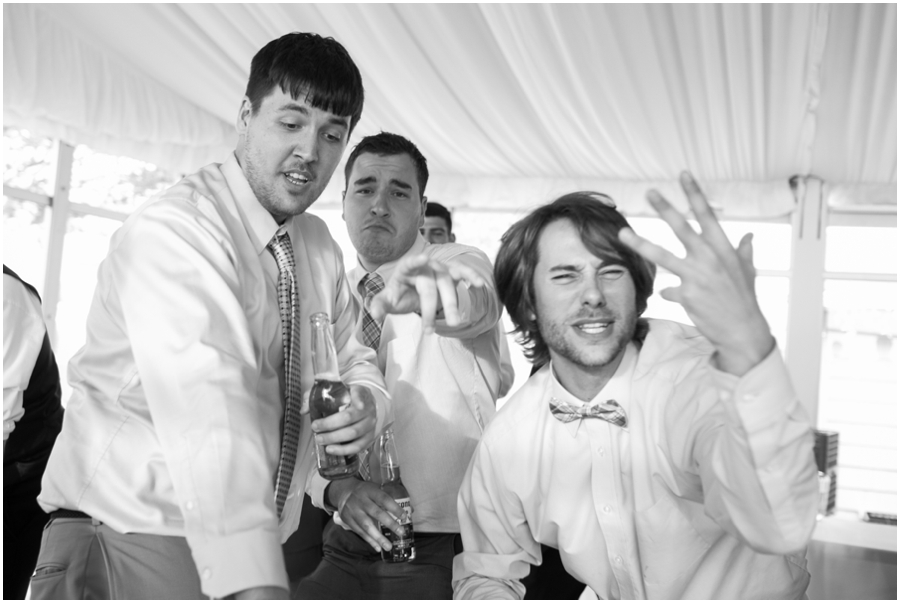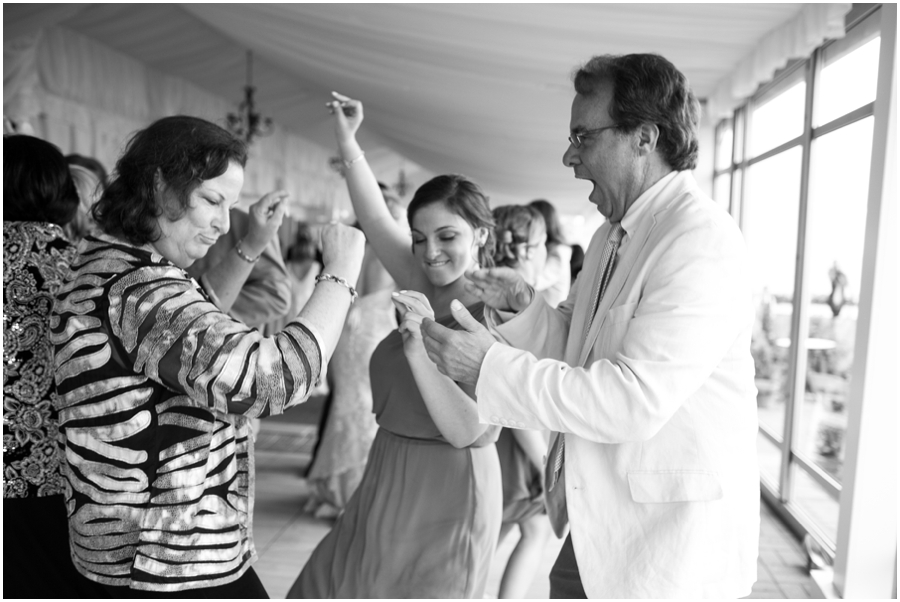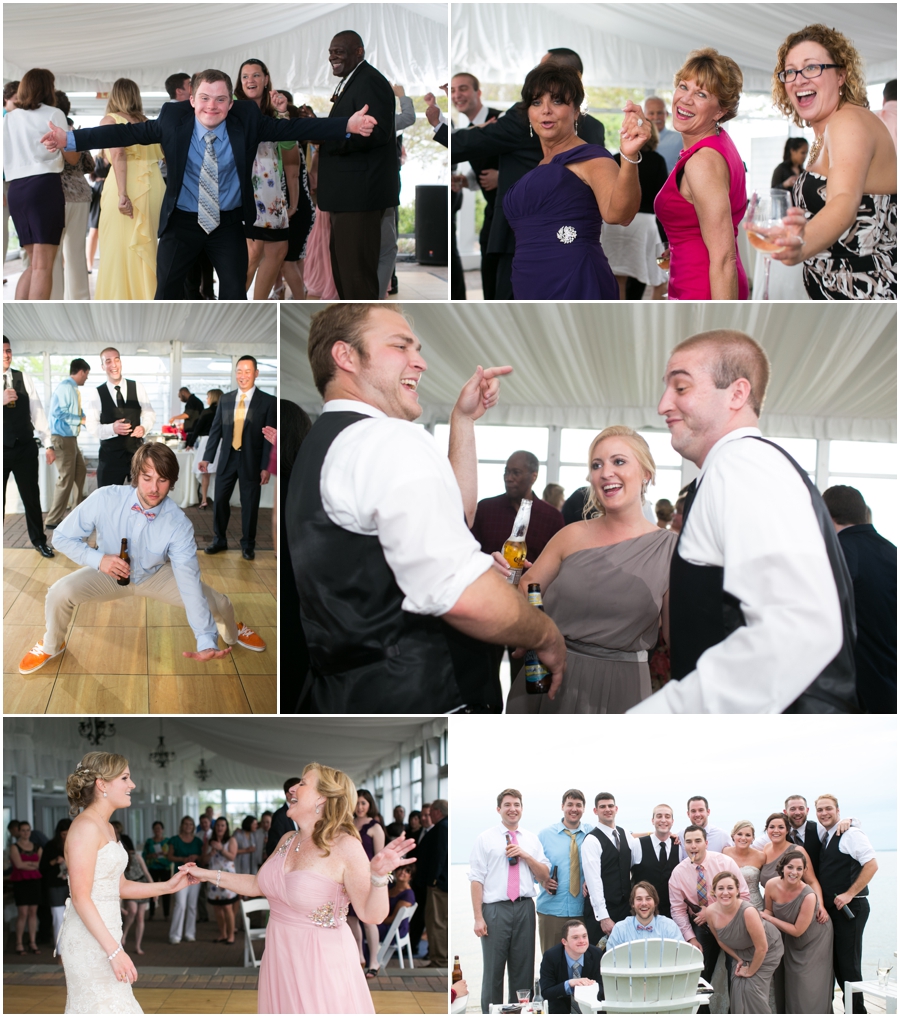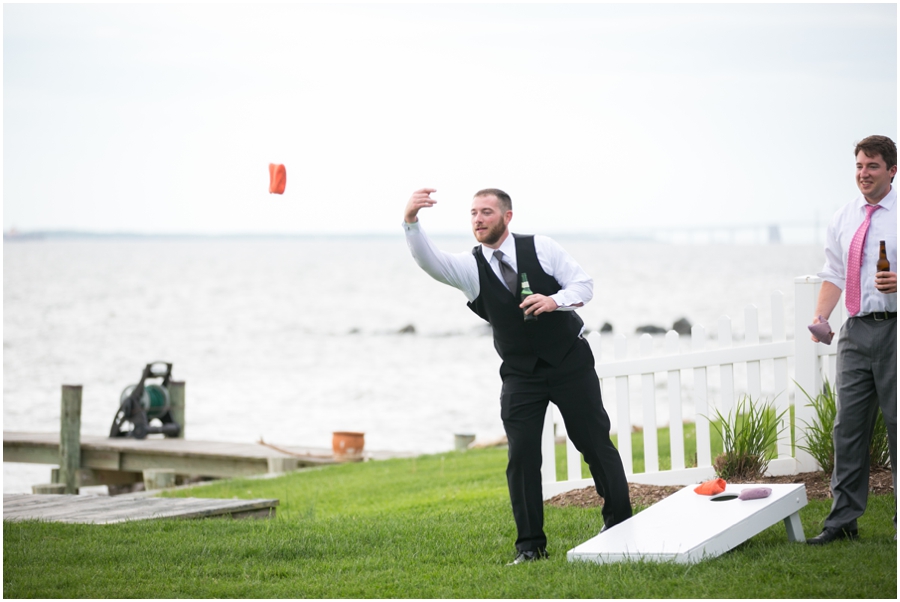 Brace yourselves, for one of my favorite bridesmaid portraits ever! IN THE WATER! Again…can't tell you how much I loved photographing this wedding party.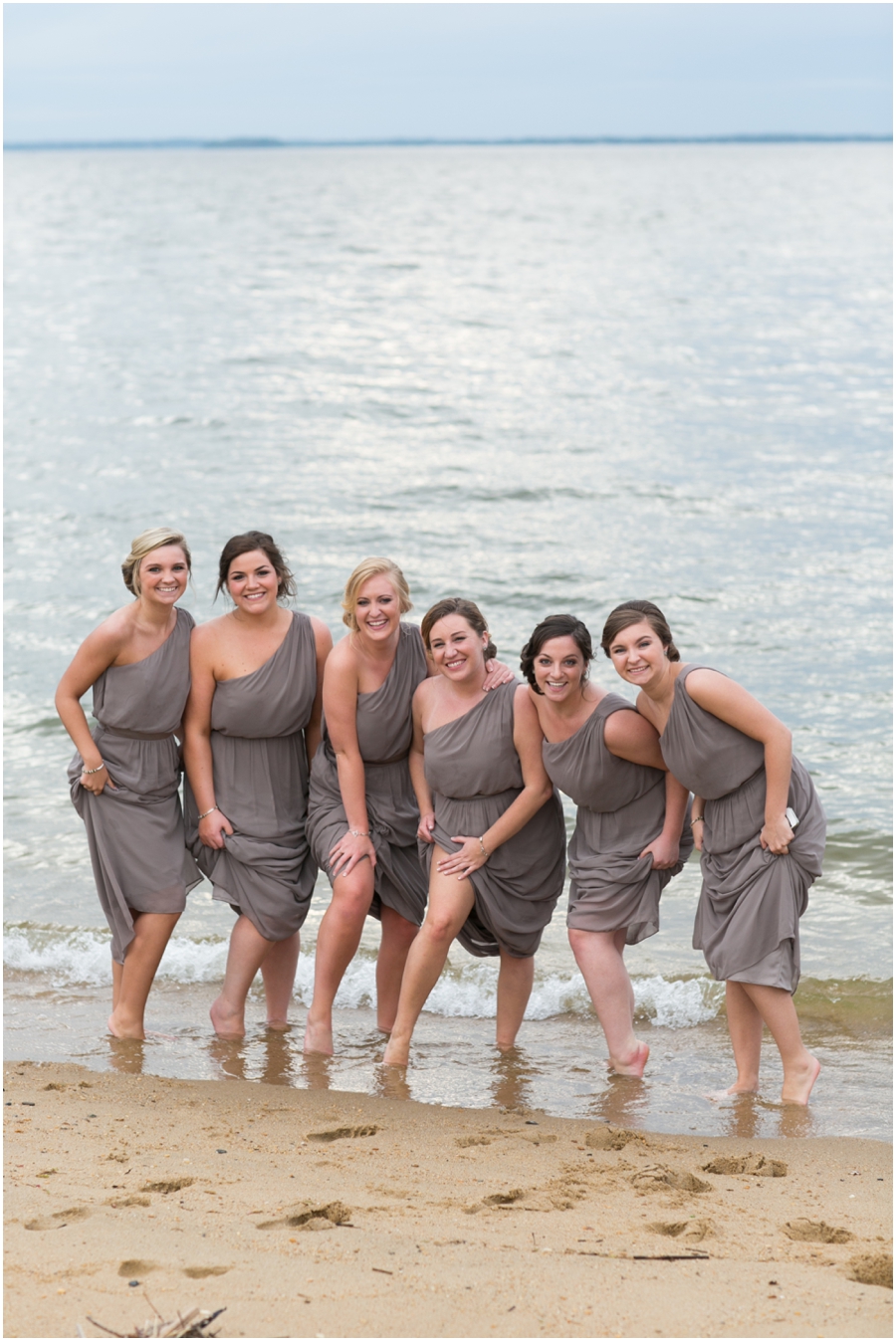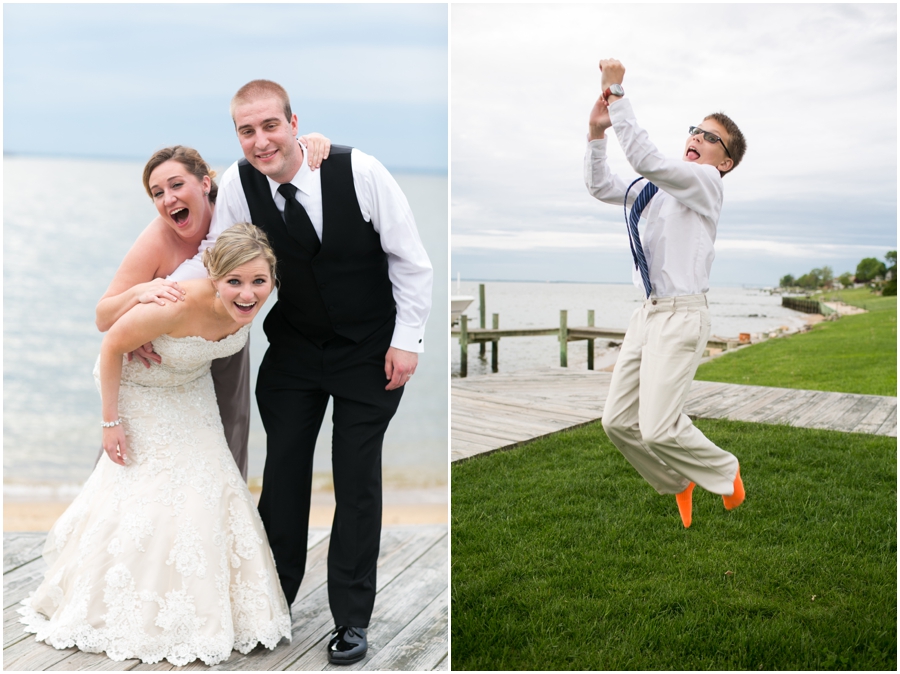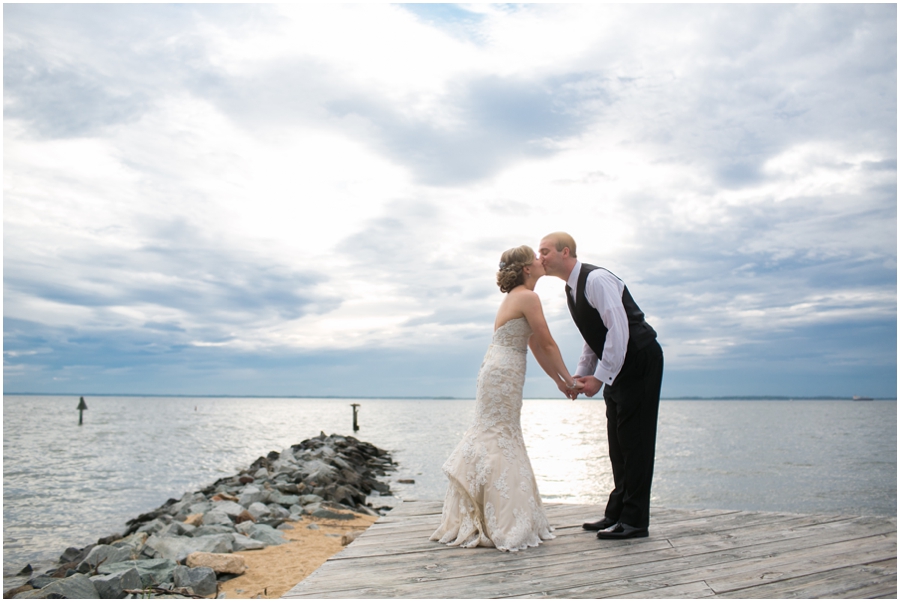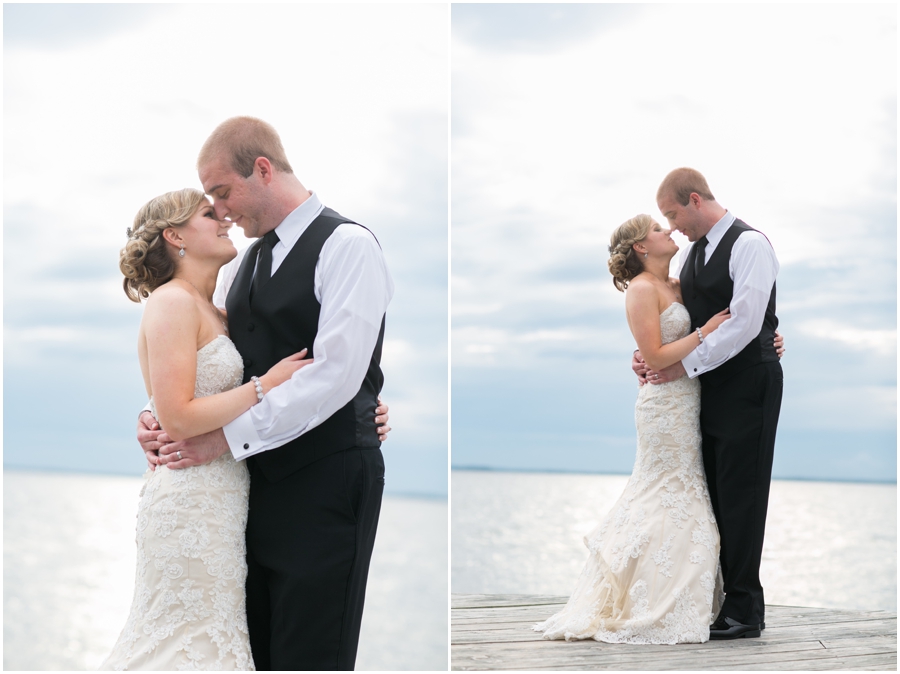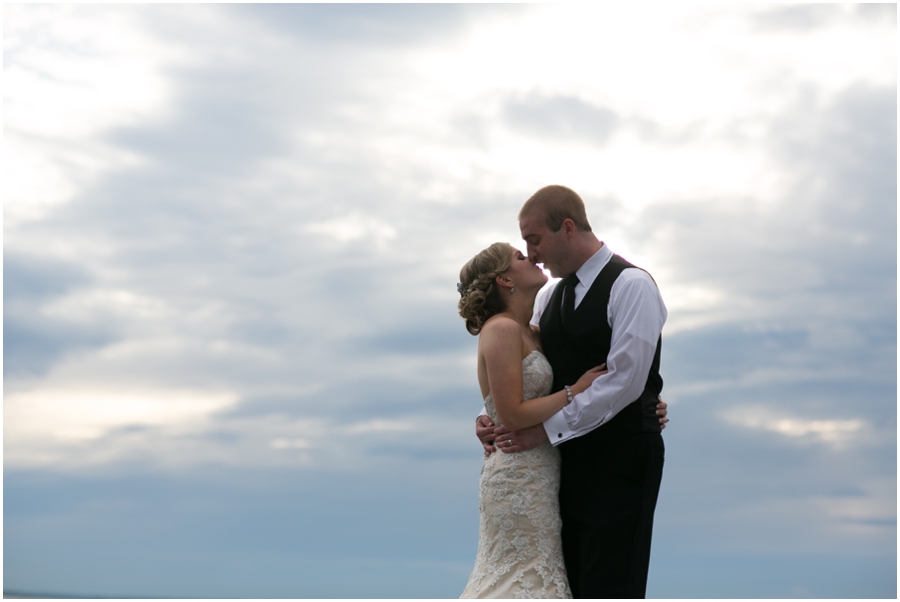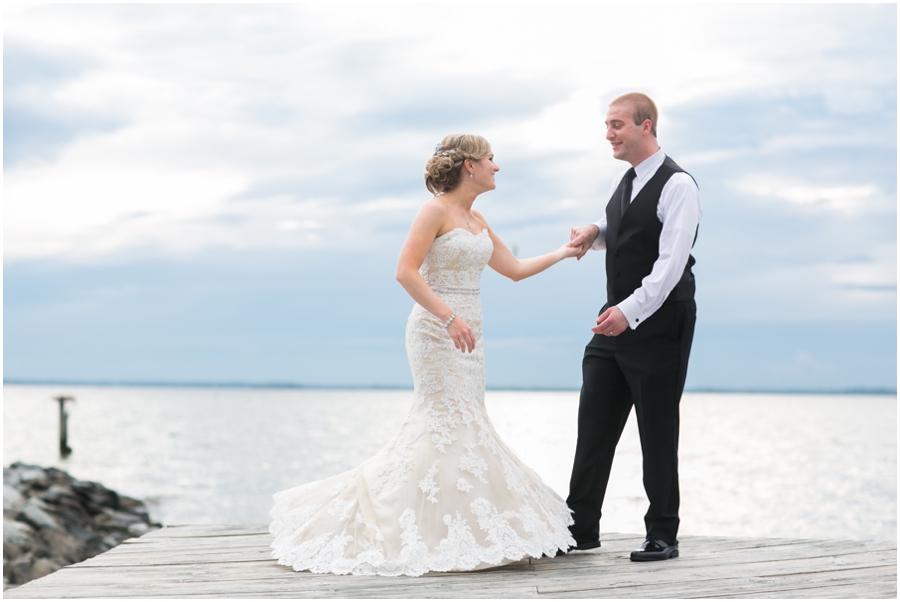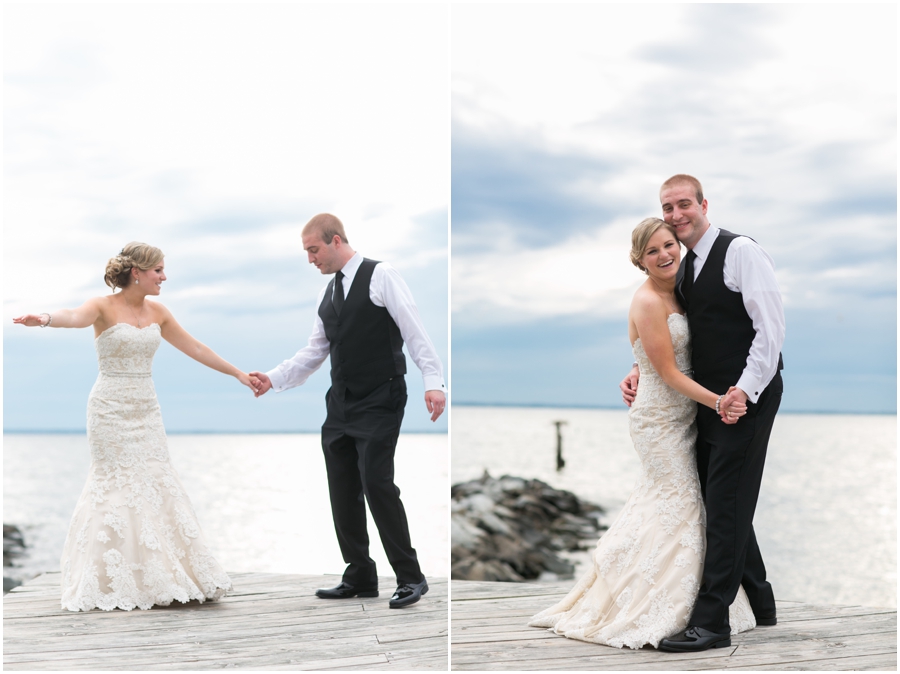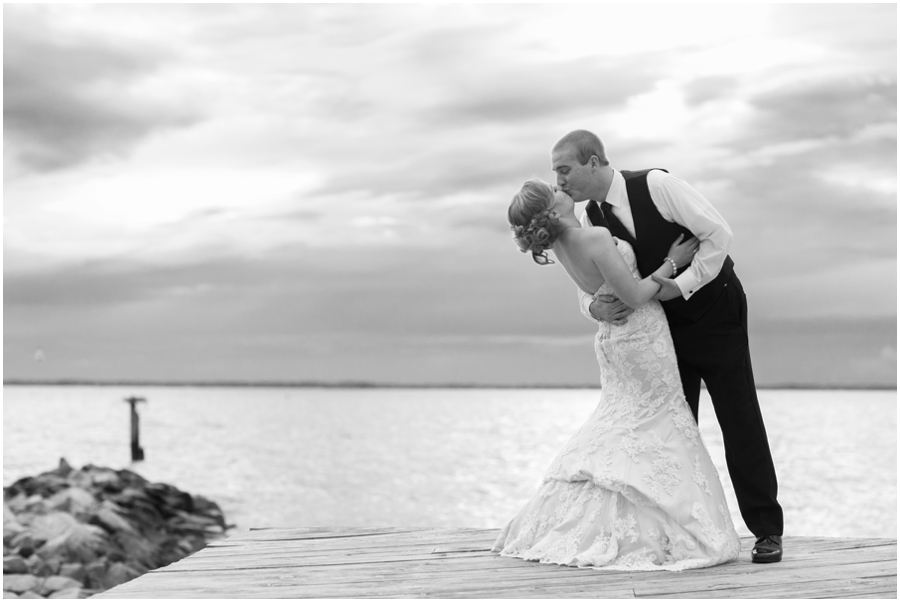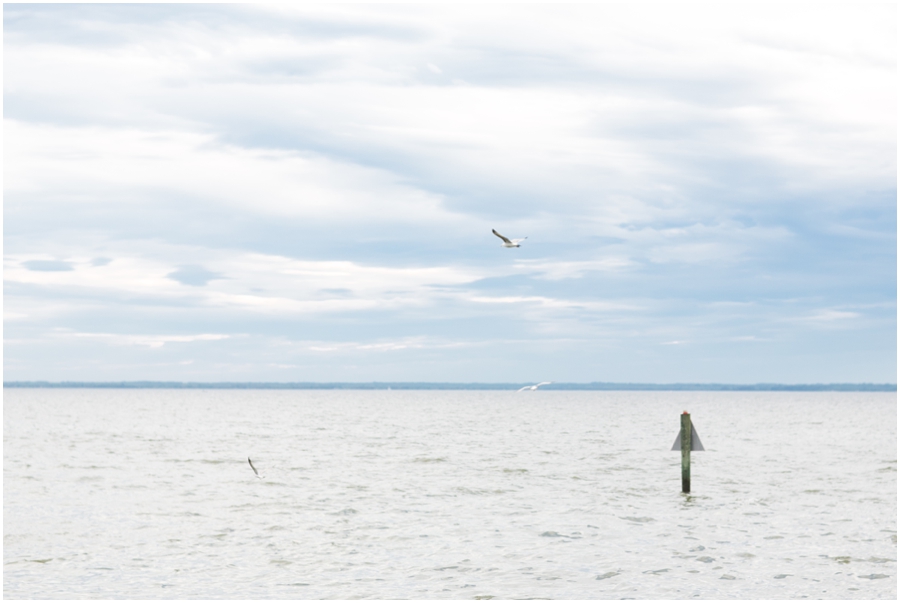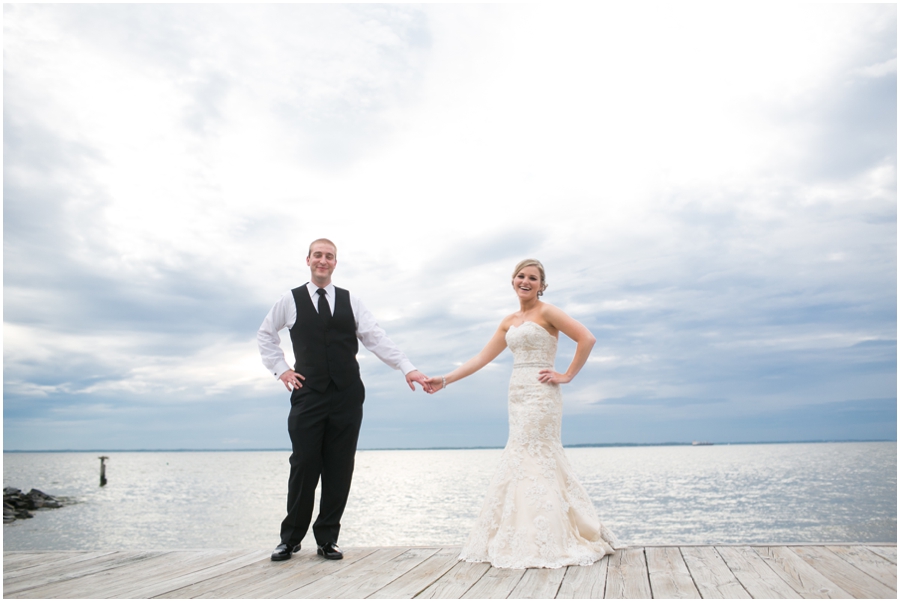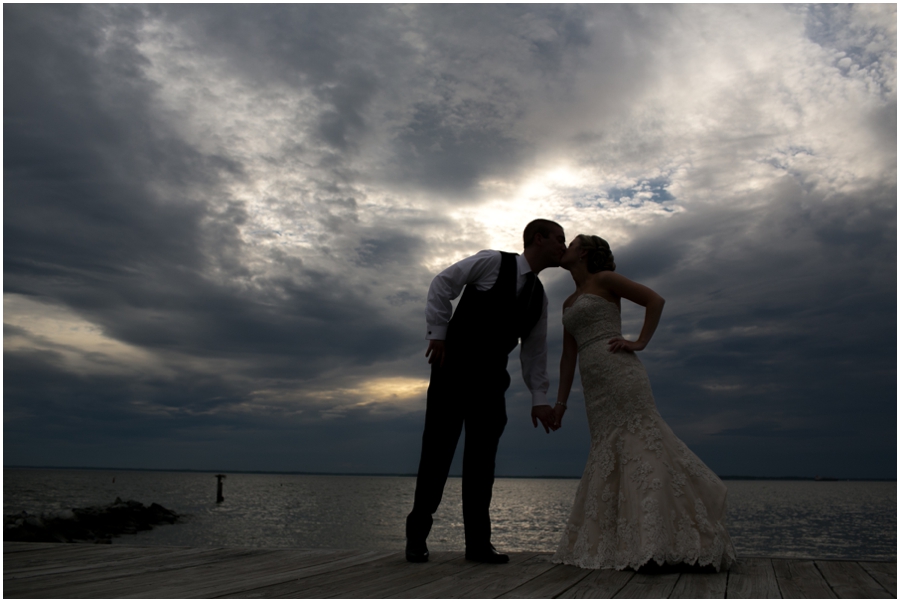 Silver Swan Bayside Wedding Professionals:
Wedding Venue: St. Mary's Church & Wedding Reception: Silver Swan Bayside
Wedding Photographer: Carly Fuller Photography
Second Professional Photographer: Caitlin Pavon
Table decorations: Custom Crab Mallet favors: Bay Imprint
Bridal Dress: Betsy Robinson's Bridal Collection: Designer, Martina Liana
Bridal Shoes: Badgley Mischka: Salsa
Bridal Jewelry: Evenstar Jeweler
Custom Pendant Necklace by S.Kashi & Son's
Earrings by Scott Donnelly of Evenstar Jeweler
Engagement Ring: Designer, Scott Kay.
Bride's Band: Evenstar custom design
Groom's band: Evenstar/Unique Settings of New York.
Bridesmaid Dress: Cameo Bridal Salon, Designer: After Six/Dessy
Florist: The Flower Shop, by Koon's Florist
DJ/Band: Absolute Entertainment; DJ: Brian Starkloff
Invitations: Powerhouse Paper
Bridal Party Make-up: Jennifer Tanko
Bride & Bride's sisters Hair: Laura Deale, Owner Signature's Hair Design
MOH & Bridesmaid Hair: Lauren R. Ward
Bridesmaid Jewelry: Bracelet: Beaded Jewelry for You, Patti King; Earrings: Ann Taylor Loft
Groom Tux: Jos. A Bank