Jackie and Julian met for their downtown Annapolis USNA engagement photos last weekend on one of the prettiest mornings!  The forecast didn't look good all morning, and I'm so glad the forecast cleared.   The light was gorgeous and just right to take photos with the Maryland State House in the background.  You'll never guess where we were!  Jackie and Julian moved back to Annapolis together from San Diego, CA.  We started their engagement session at their new home on one of the most charming historic streets in Annapolis.  Jackie and Julian were so sweet together and a joy to photograph around the most picturesque parts of Annapolis.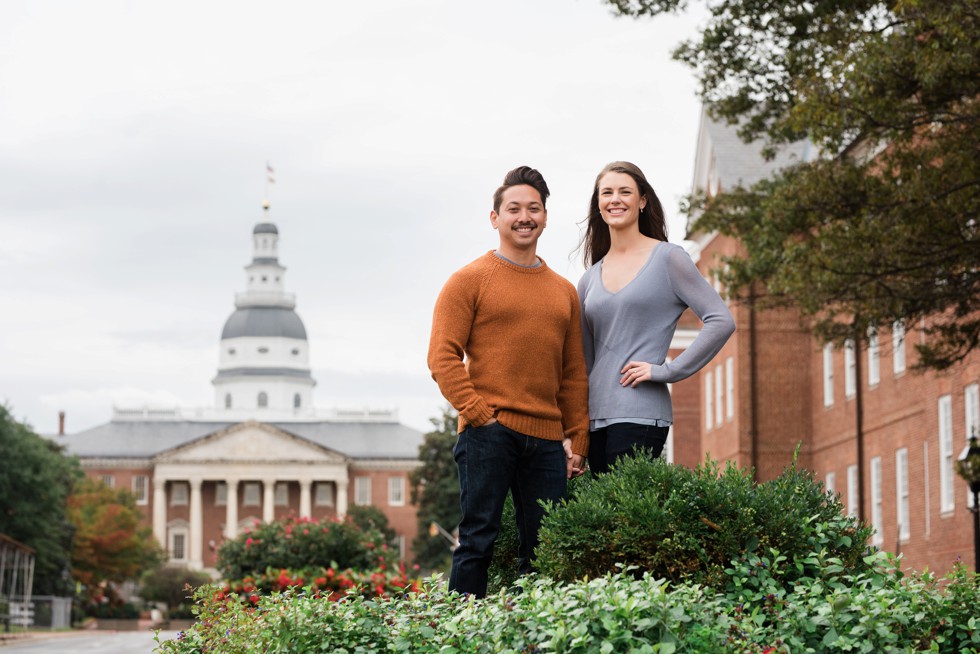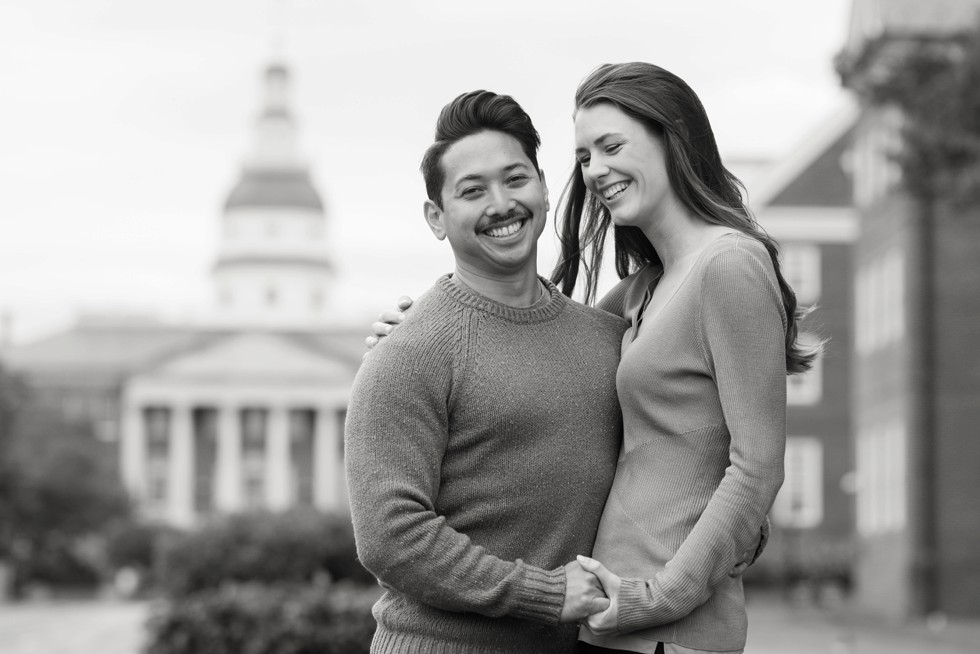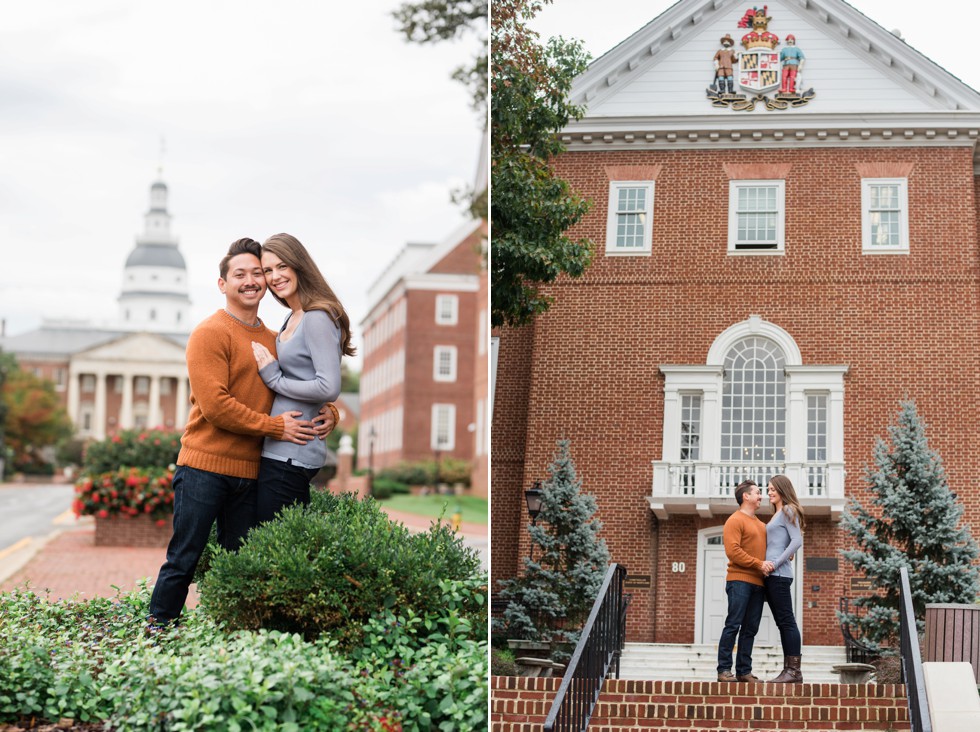 We started their session at their gorgeous home on a private historic street in Annapolis. I love the pops of color and cute yellow accents. Sad their bunny Shelly was camera shy, but maybe next time she can be apart of the photo session!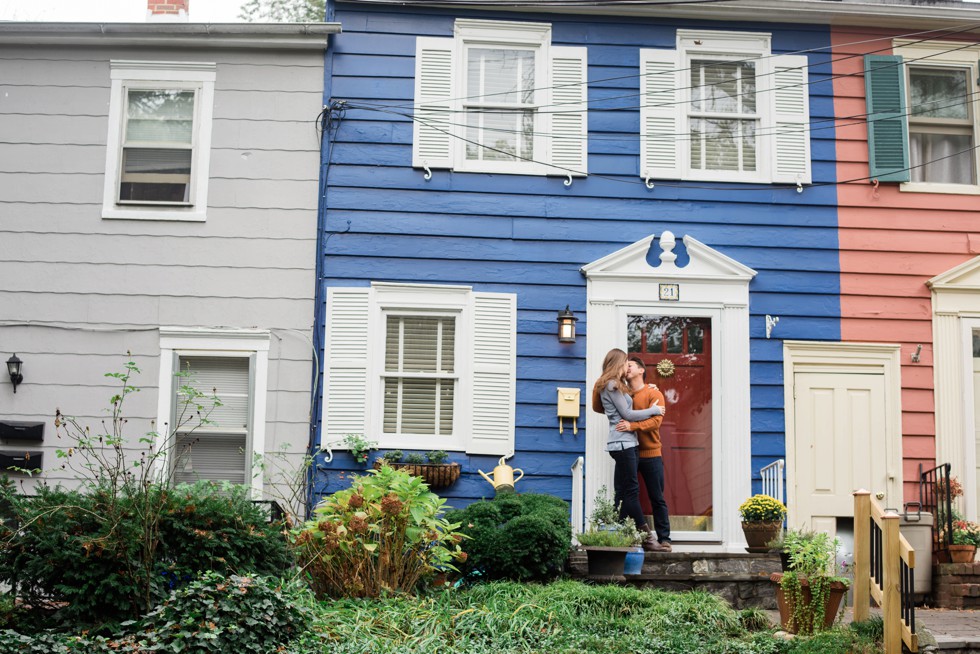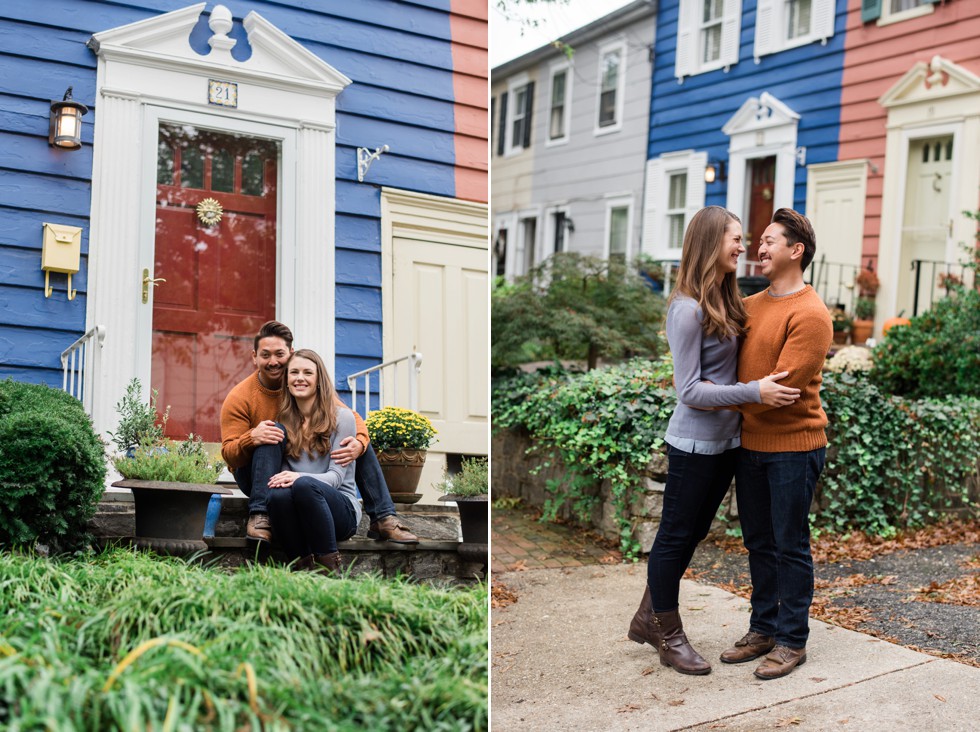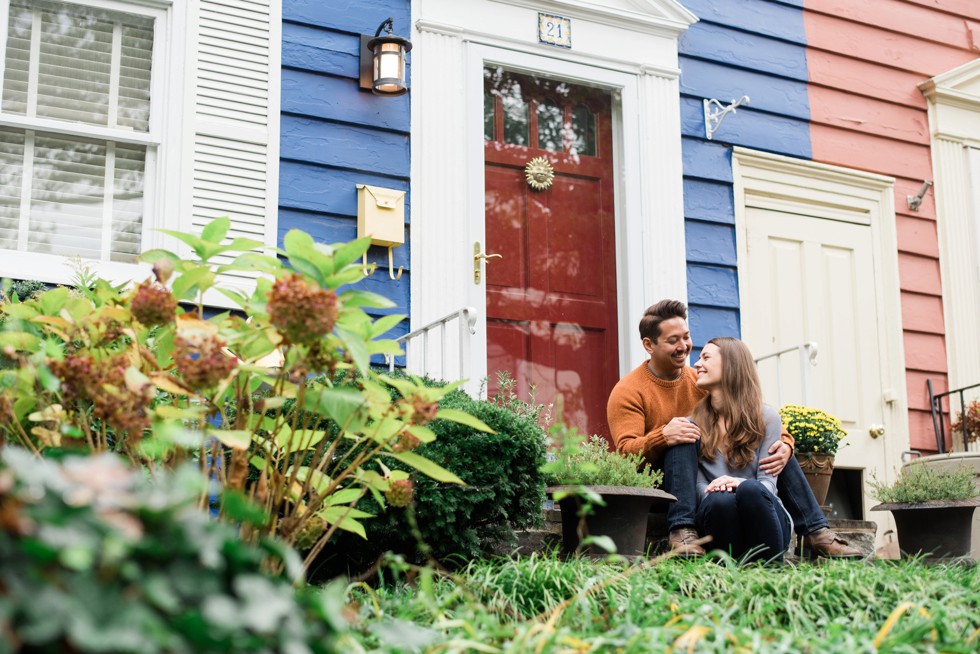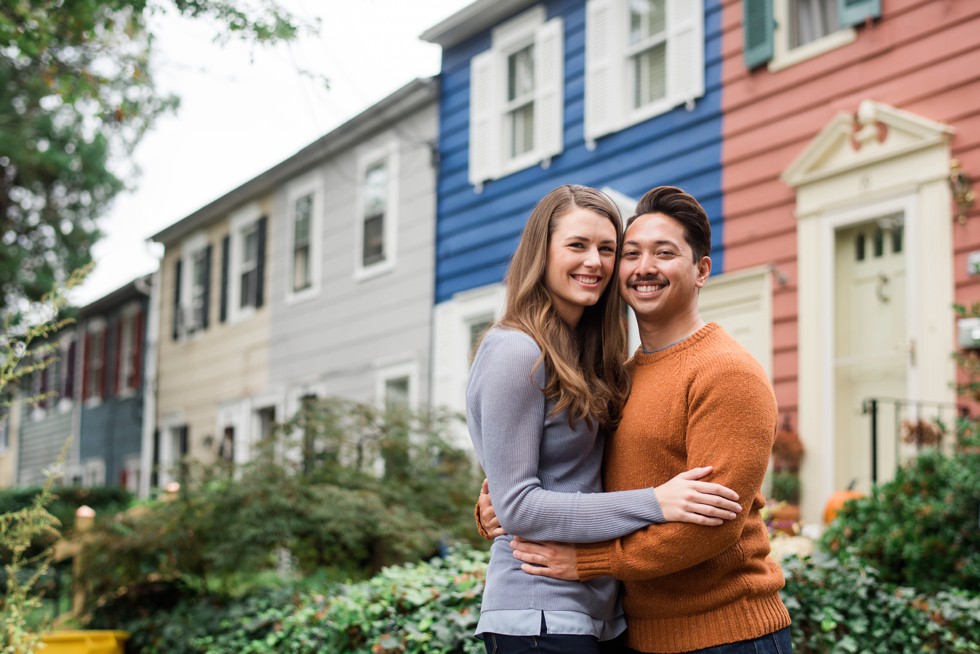 We were just a few blocks from the Maryland State House and so we stopped into my favorite door ways in the city.  Jackie and Julian have so much fun together, I say dip one another so they dipped each other haha. Love it!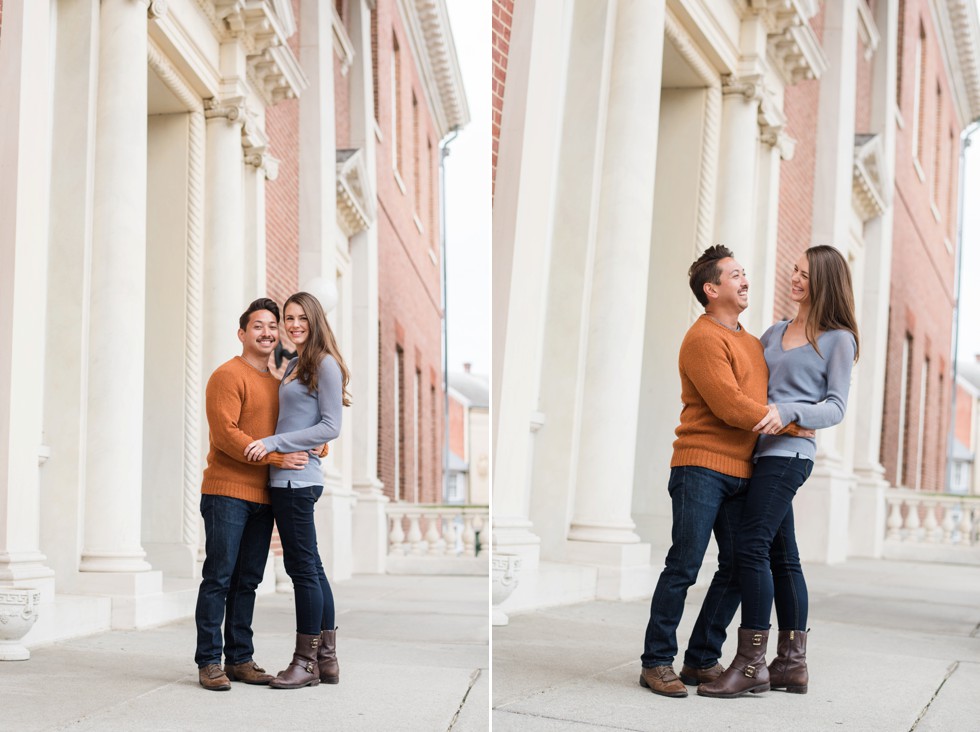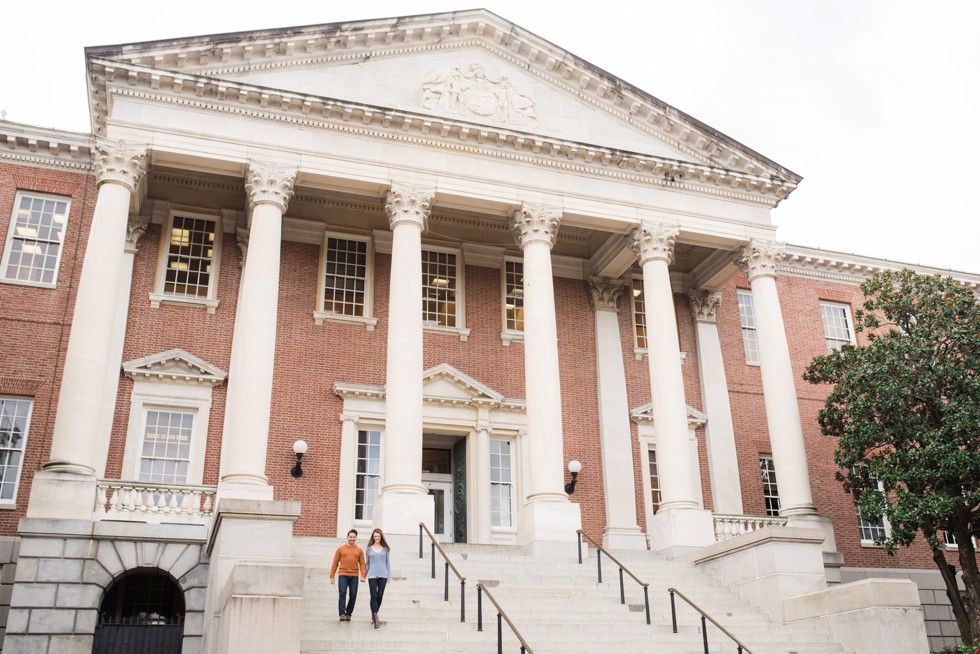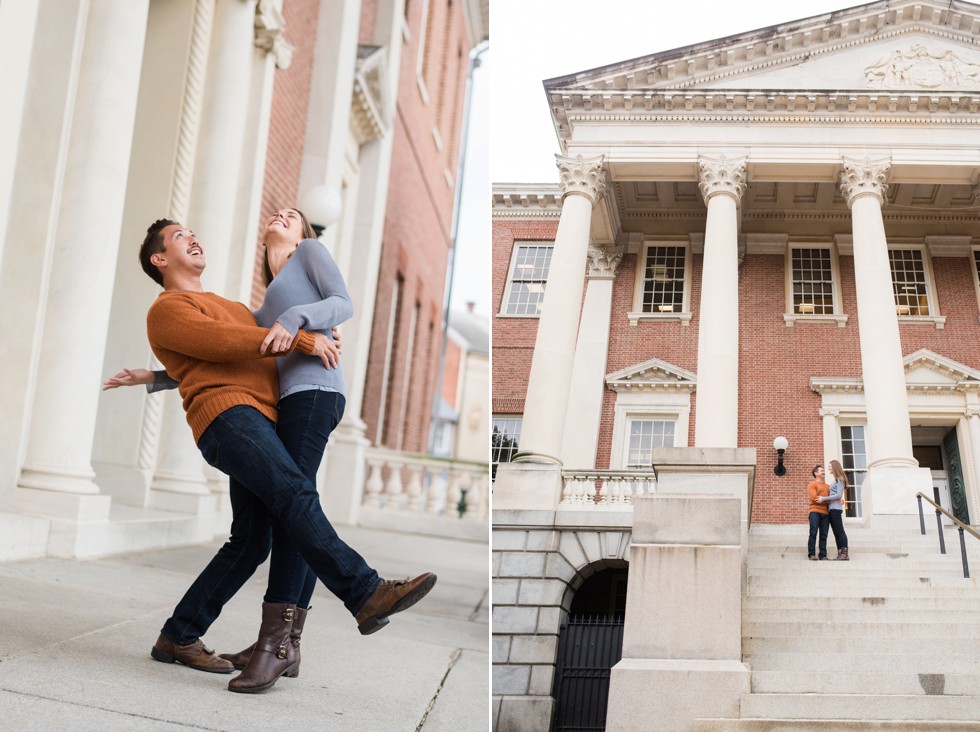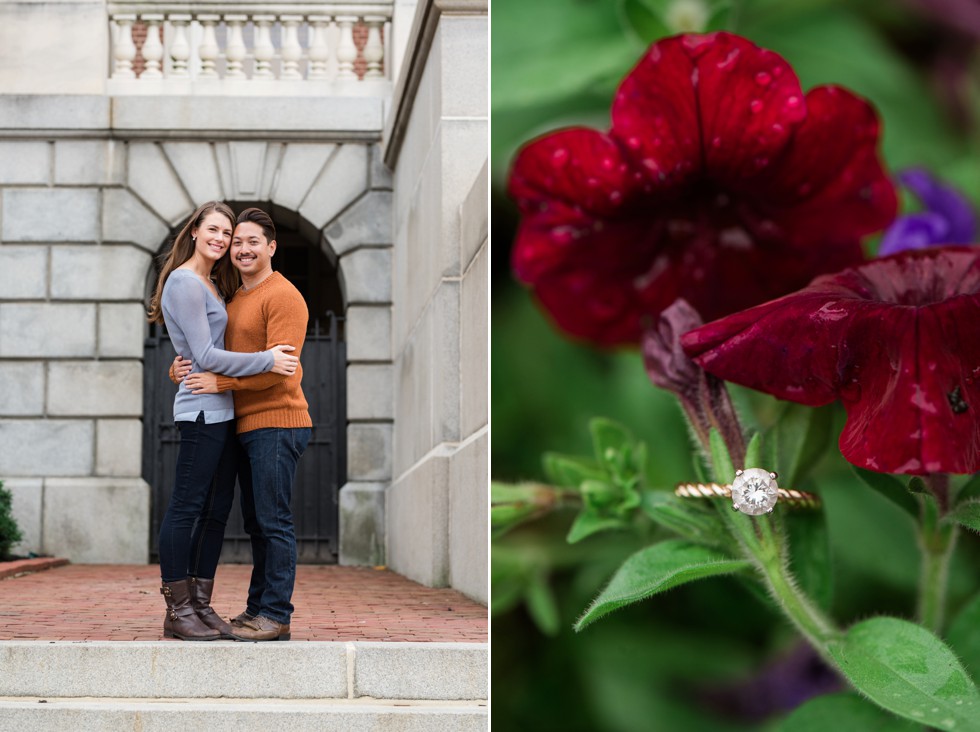 Julian picked out a very unique engagement ring with a gold "line" as the band and a flawless princess cut diamond.  Love seeing all the mixed metals jewelry designers are beginning to use more.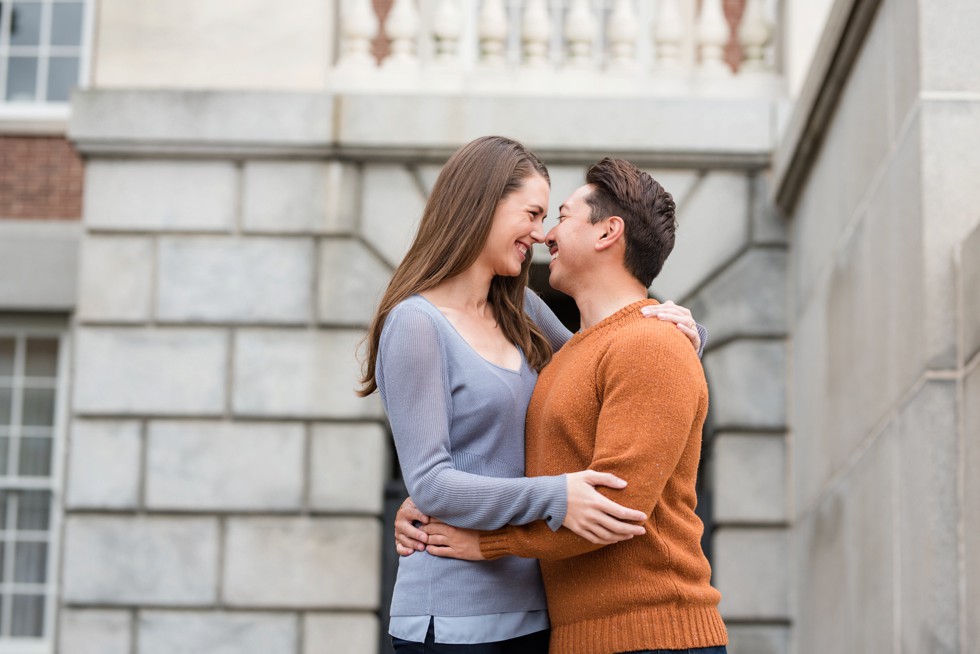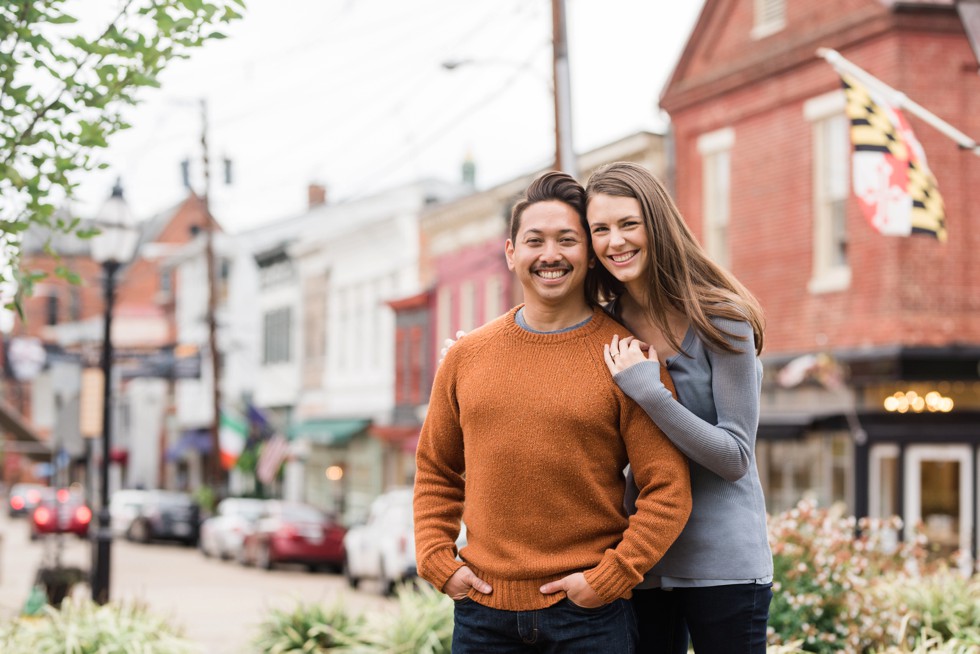 A special perspective overlooking Maryland Avenue in Annapolis.  Some of the cutest shops hidden away on this pretty street.  Harry Browne's and Historic Inns of Annapolis are also right around the corner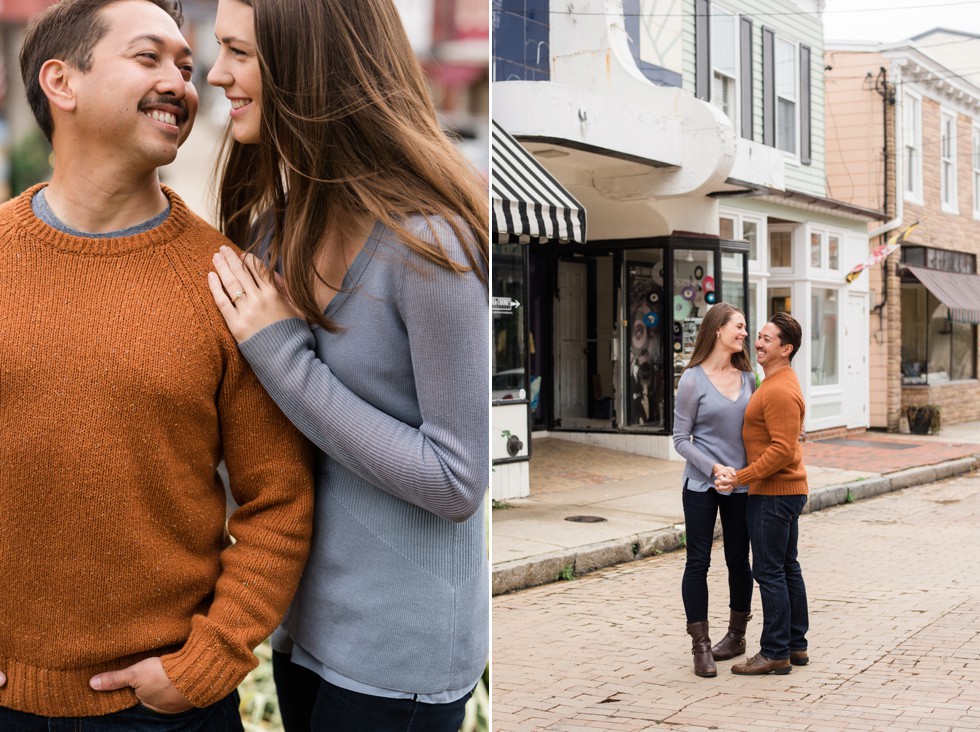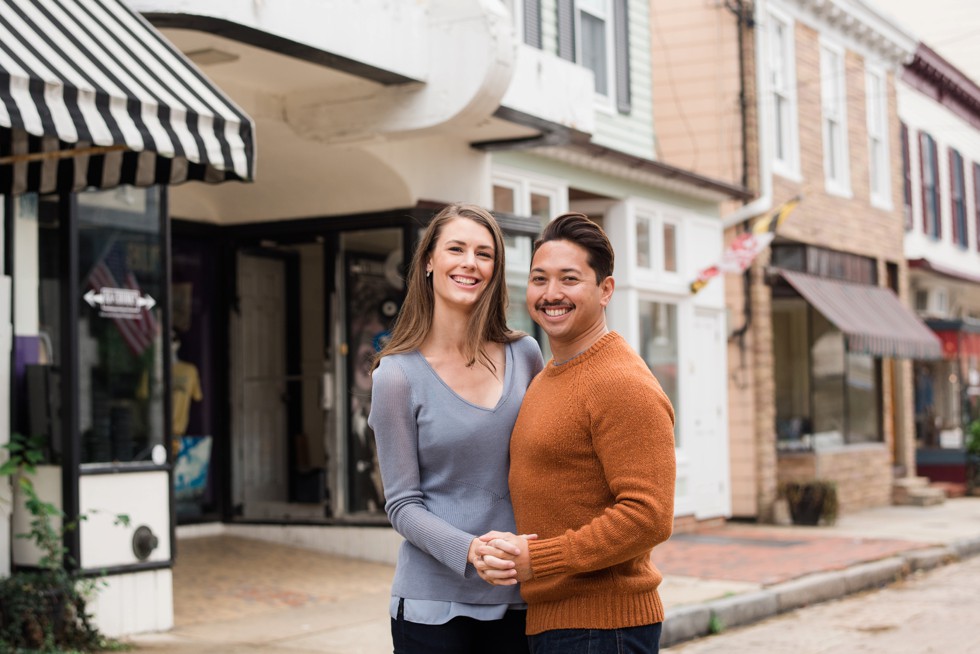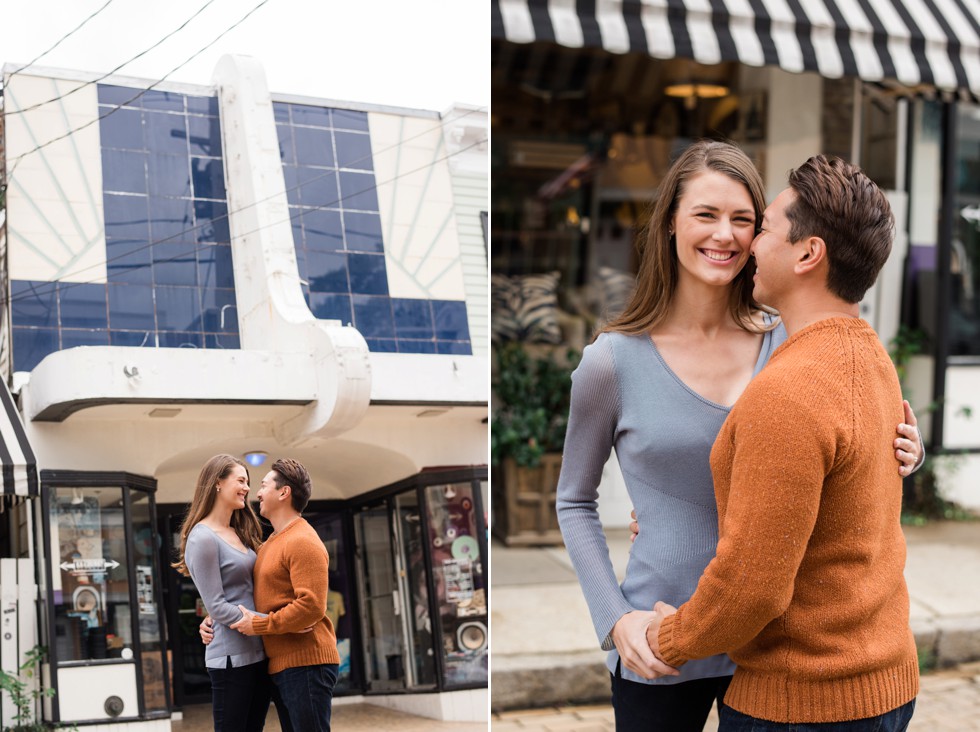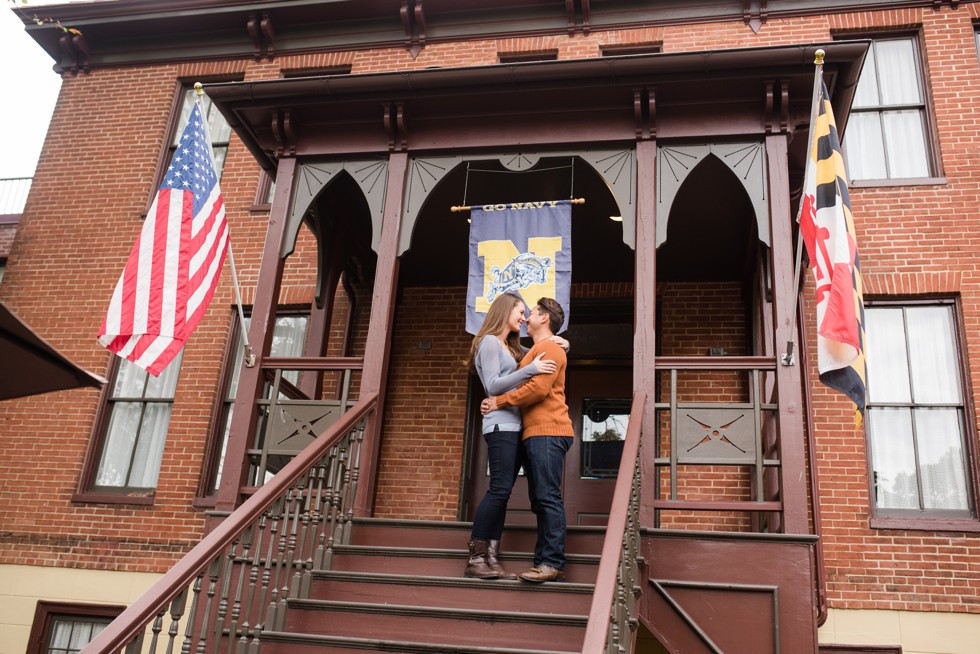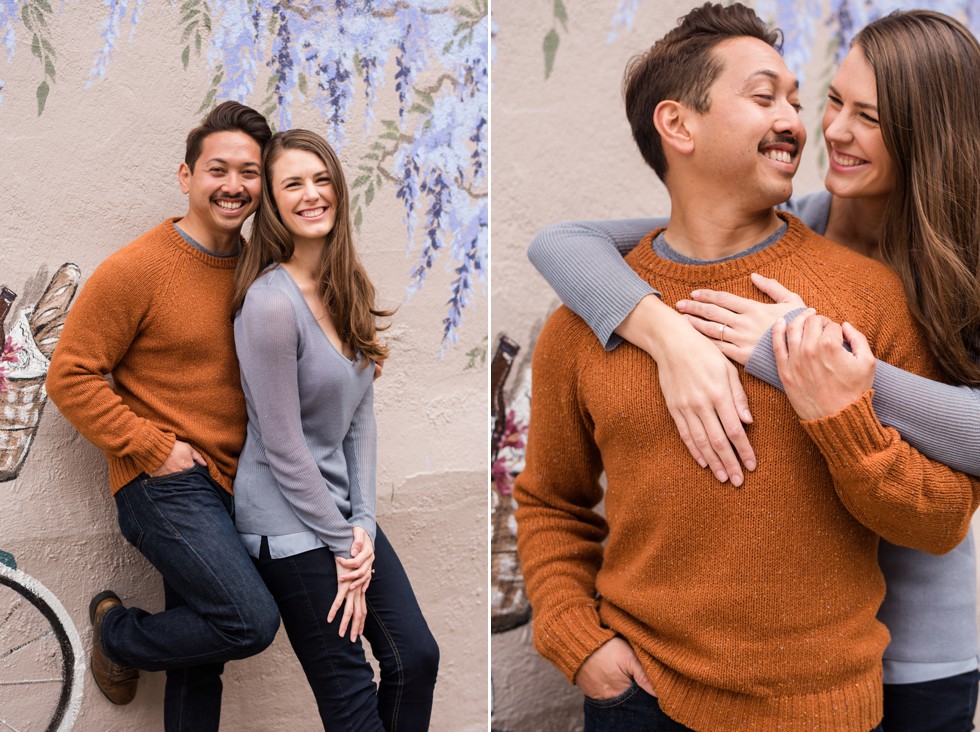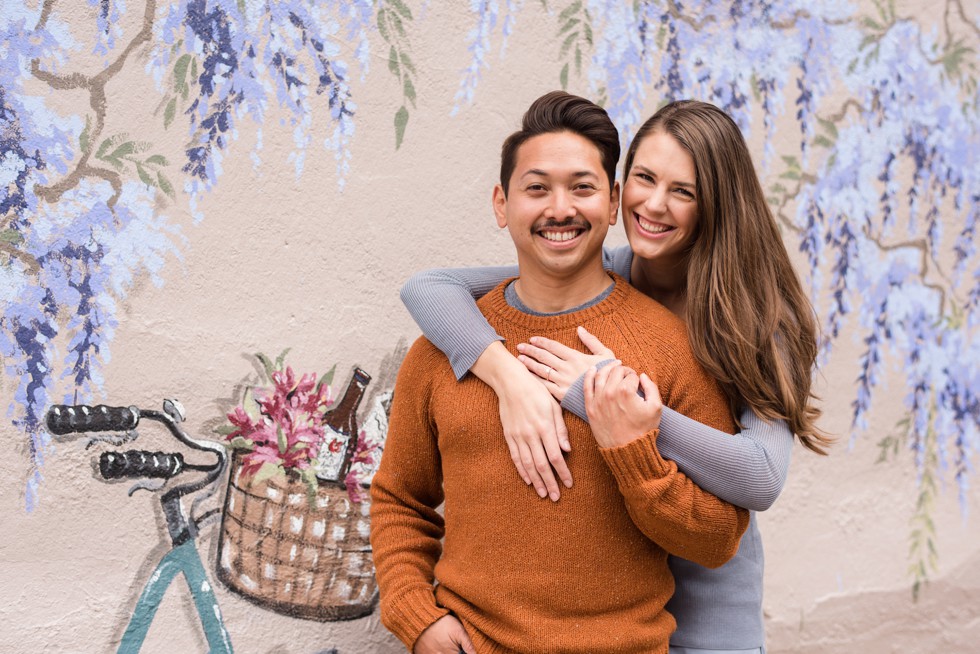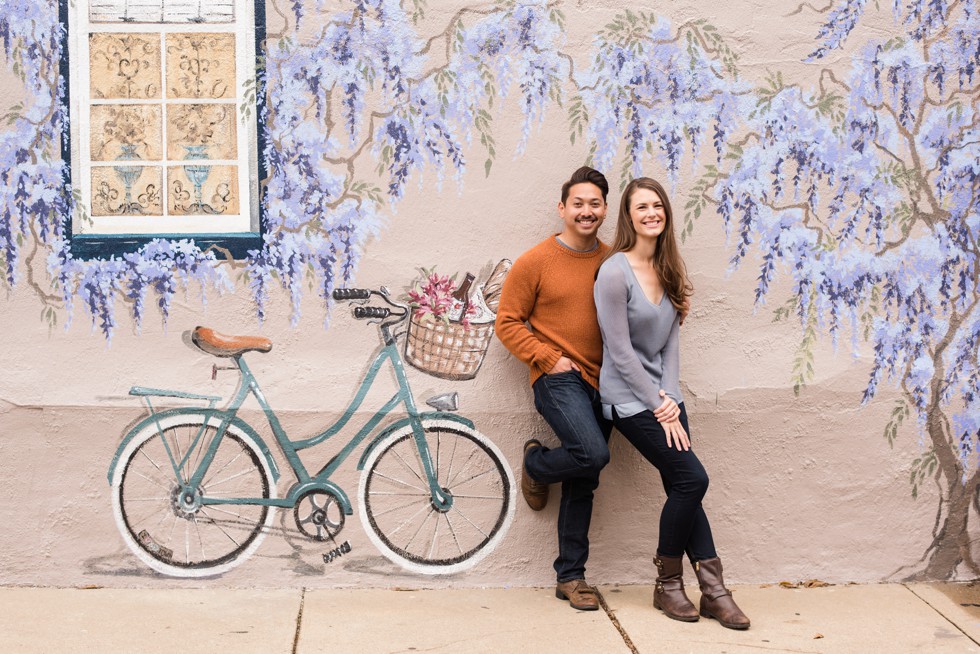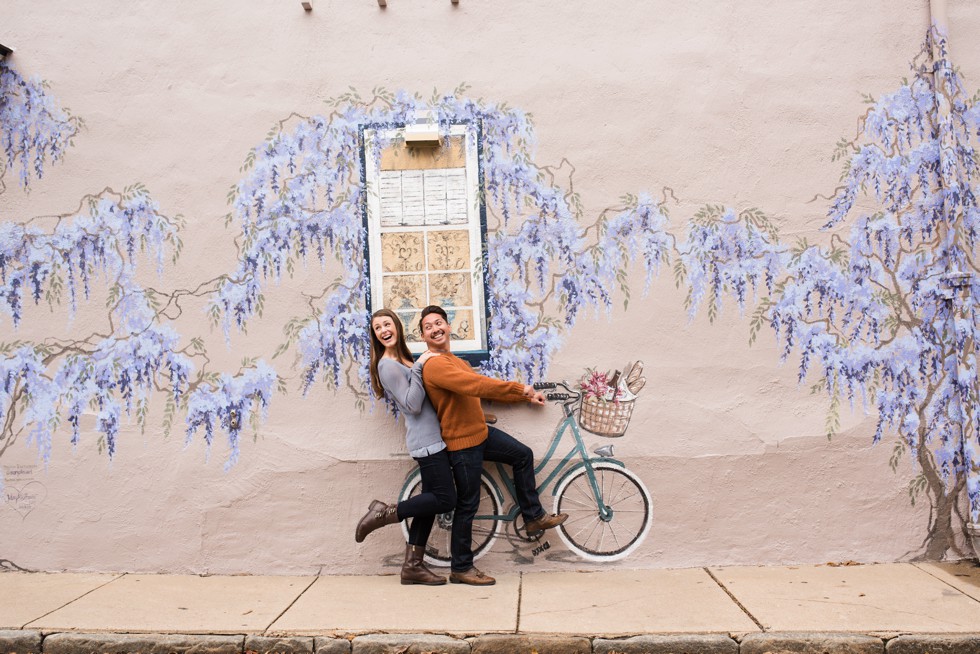 We walked through downtown Annapolis and headed straight to one of their favorite spots in Annapolis along the USNA rock wall.