I am SO excited to share this NYC Brooklyn Bridge engagement session today! EE!!  September is overflowing with photography travels, from New York City to Philadelphia to Maryland to Seattle, Wa this weekend!!  FIRST I must share my adventures in the Financial District of NYC.
Emily and John just so happened to be available the same weekend I was going north for my NYC India House Club wedding!  They met me in the early morning at the New York City Hall for their Brooklyn Bridge engagement photographs.  I have to be honest…it was the best start to one INCREDIBLE day in NYC!!  I may not be able to contain my excitement all day from looking back at her flawless diamond and these epic moments on the bridge!
 Looking forward to photographing Emily & John's Four Season's Baltimore wedding next year designed by the extraordinary Elizabeth Bailey Weddings & Events!
View their Brooklyn Bridge Photo-video fusion: http://vimeo.com/carlyfullerphotography/nyc-brooklyn-bridge-engagement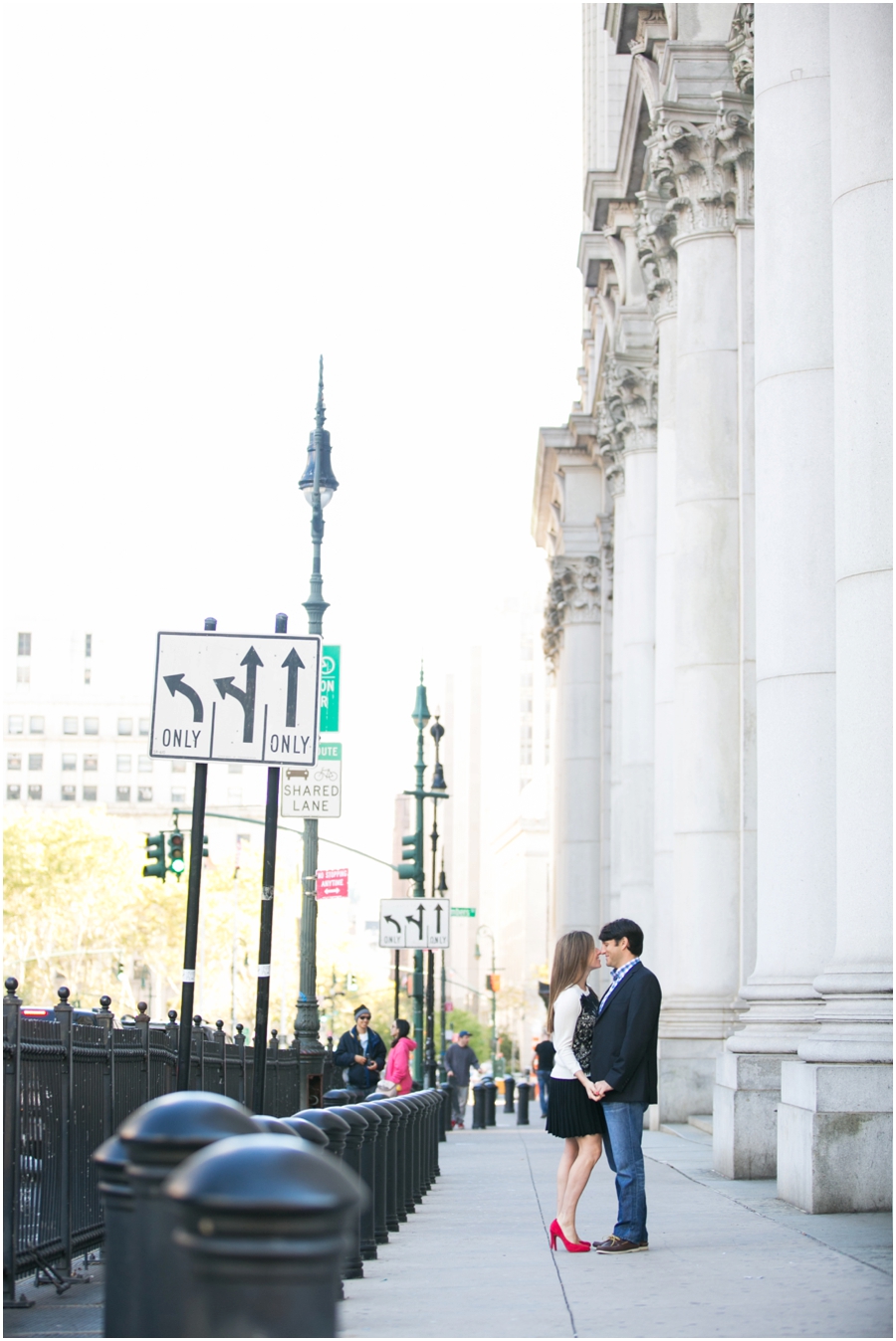 I introduce you to the glowy golden light that pours through the New York City Hall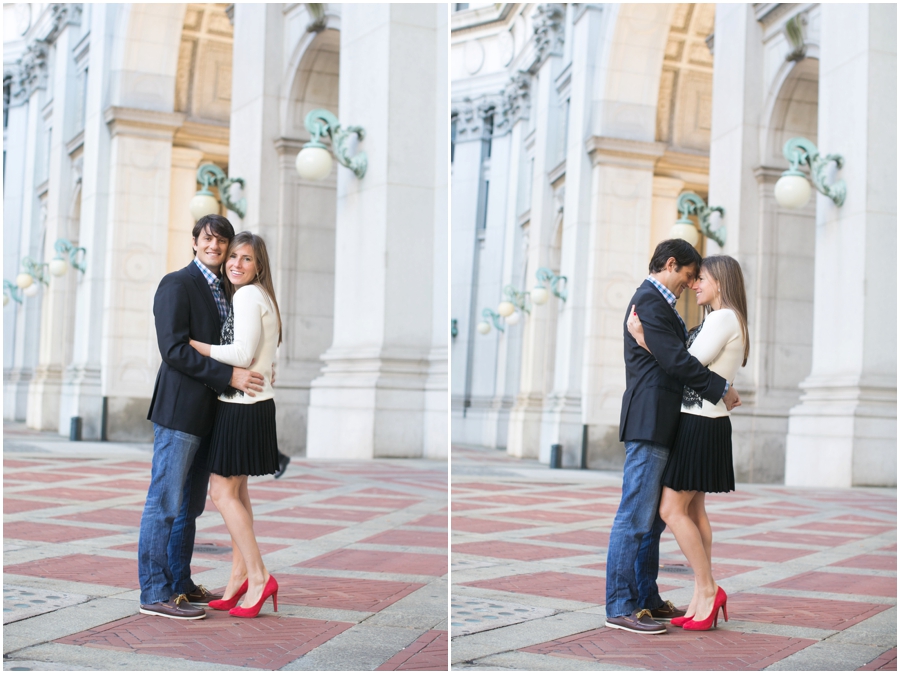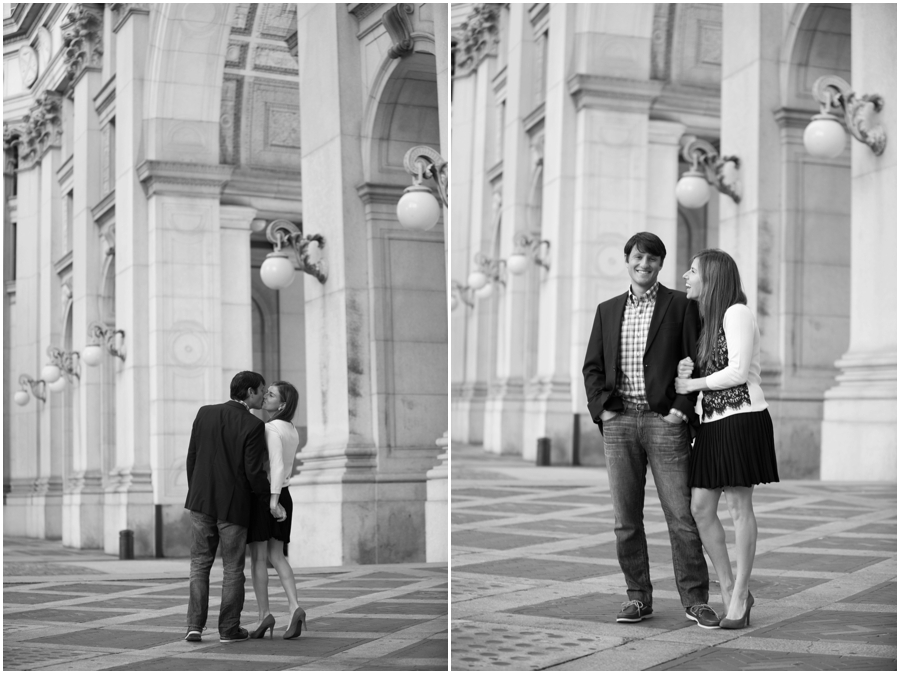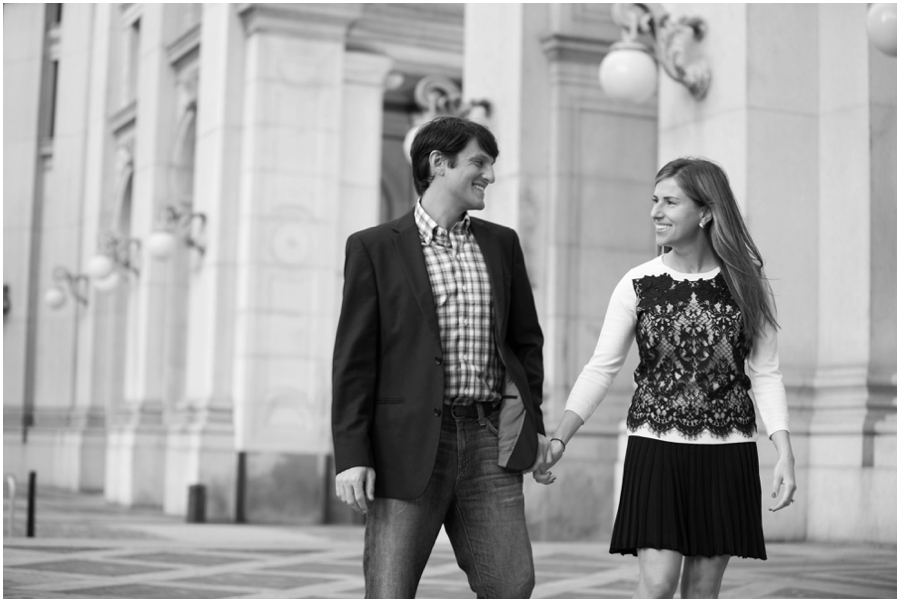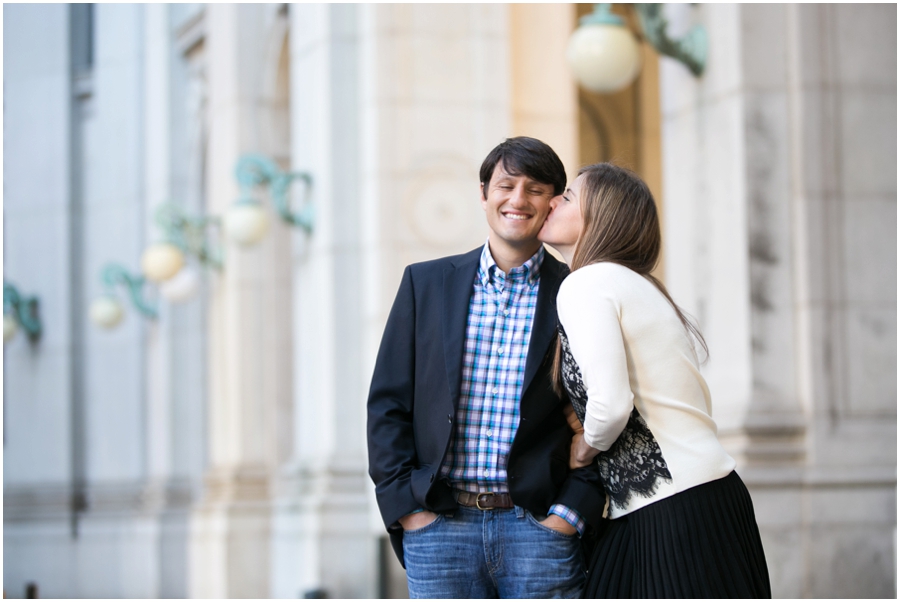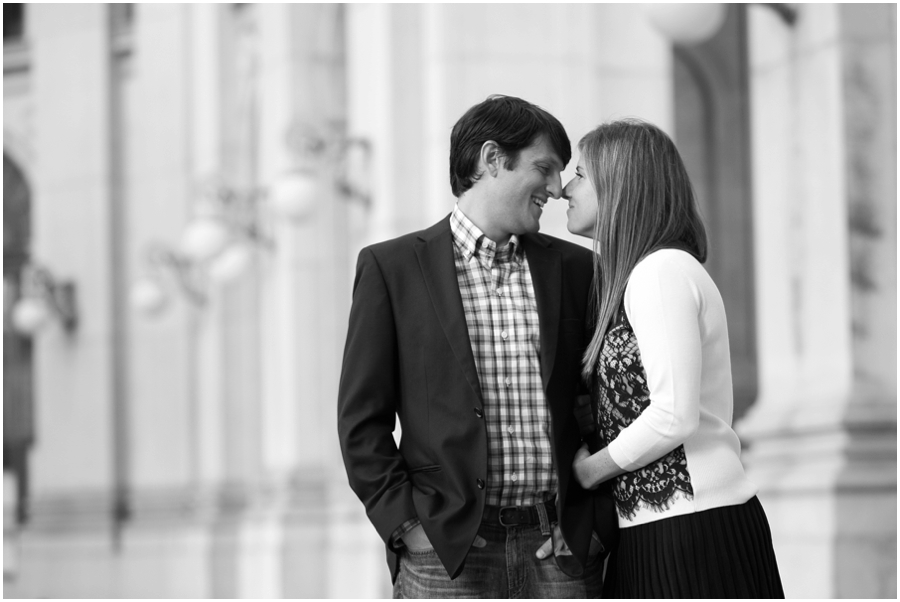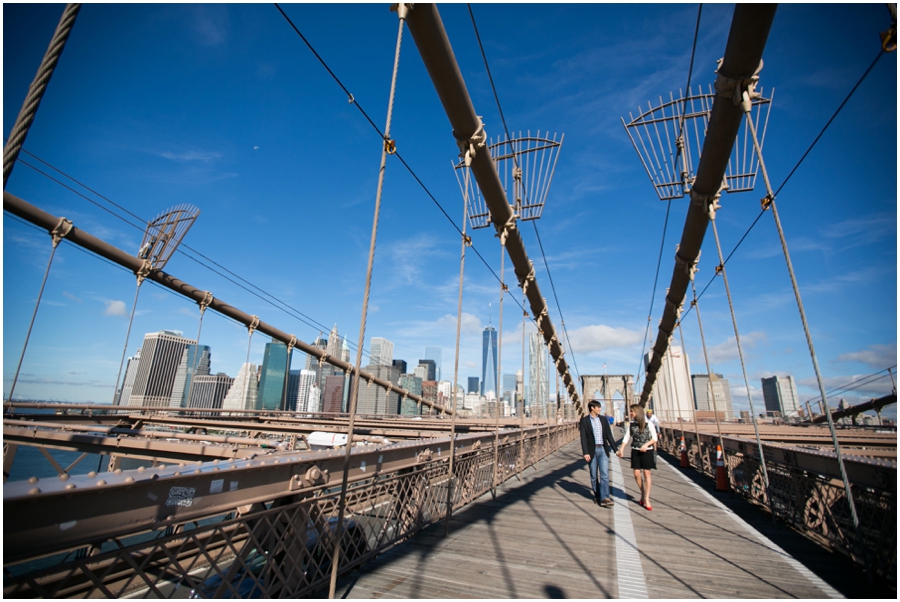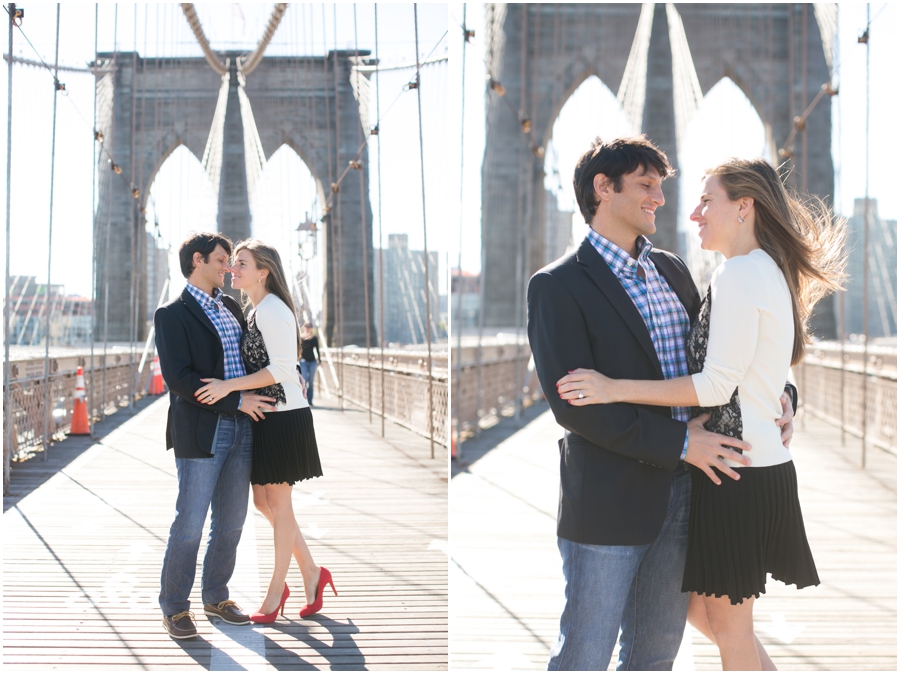 Emily wore the PERFECT shoes for a pop of red on the Brooklyn Bridge.