Summer Lighthouse LGBT Wedding in Scituate, MA
June 8, 2011 I was honored to be chosen as Matt & Brian's wedding photographer in Massachusetts!  I arrived with my second photographer and captured their rehearsal dinner the evening before!  Their wedding took place at Matt's Aunts home in Hingham, MA right on the bay.  It was a beautiful afternoon, however the dark storm clouds began to roll in.  The storm gave us just enough time out on the lighthouse point of Scituate, MA to capture these incredible Wedding Party Photographs.  Their colors with hues of blue, and their theme was by the shore.
Matt and Brian had their reception at the wonderful Barker Tavern, two blocks from the lighthouse.  It was a wonderful end to a beautiful day, covered as the rain hit the roof and the music kept everyone going.
An Outdoor Wedding Ceremony is risky, however if you have weather on your side it creates spectacular views and images.  Planning an extra 30 minutes for photographs at a different unique location is a sure way to insure AMAZING wedding photography!  As you can see in Matt & Brian's wedding images, they stand out even more because of the exceptional locations!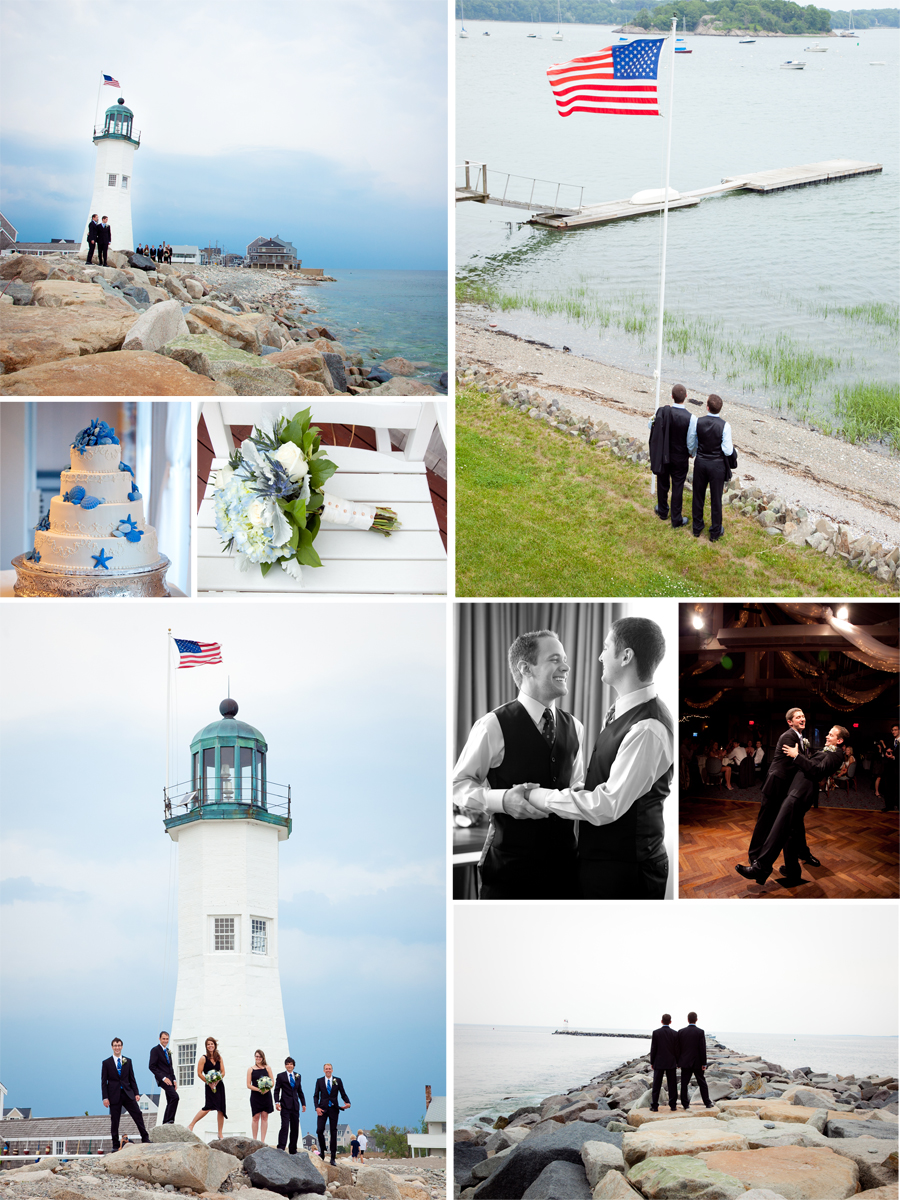 Please share your thoughts and ideas with me! Contact me or leave a comment!
xox, Carly