Last week I set a NEW Carly Fuller Photography Goal!
My new goal each week is to create a new Collage of Inspiration from past shoots on my Blog and Facebook.
This will enable me to share my favorite images from my past!  You could think of it as a Blast from the Past, or my Oldies but definitely still Goodies.  Every couple, family, and person I meet and photograph remains in my mind and I never can let go of my favorite image from each Photography Session.  It is hard running a professional photography company and having to refresh my website which means taking my favorite images down from past shoots!  I thought this would be the best of both worlds!  These collage's of Photographs will also serve as wonderful inspiration or ideas for Couples and families planning their photography sessions.  Watch for new color combinations, outfitting, and locations!
Stay Tuned each Thursday to see if your face or family show up on my Photography Inspiration Boards!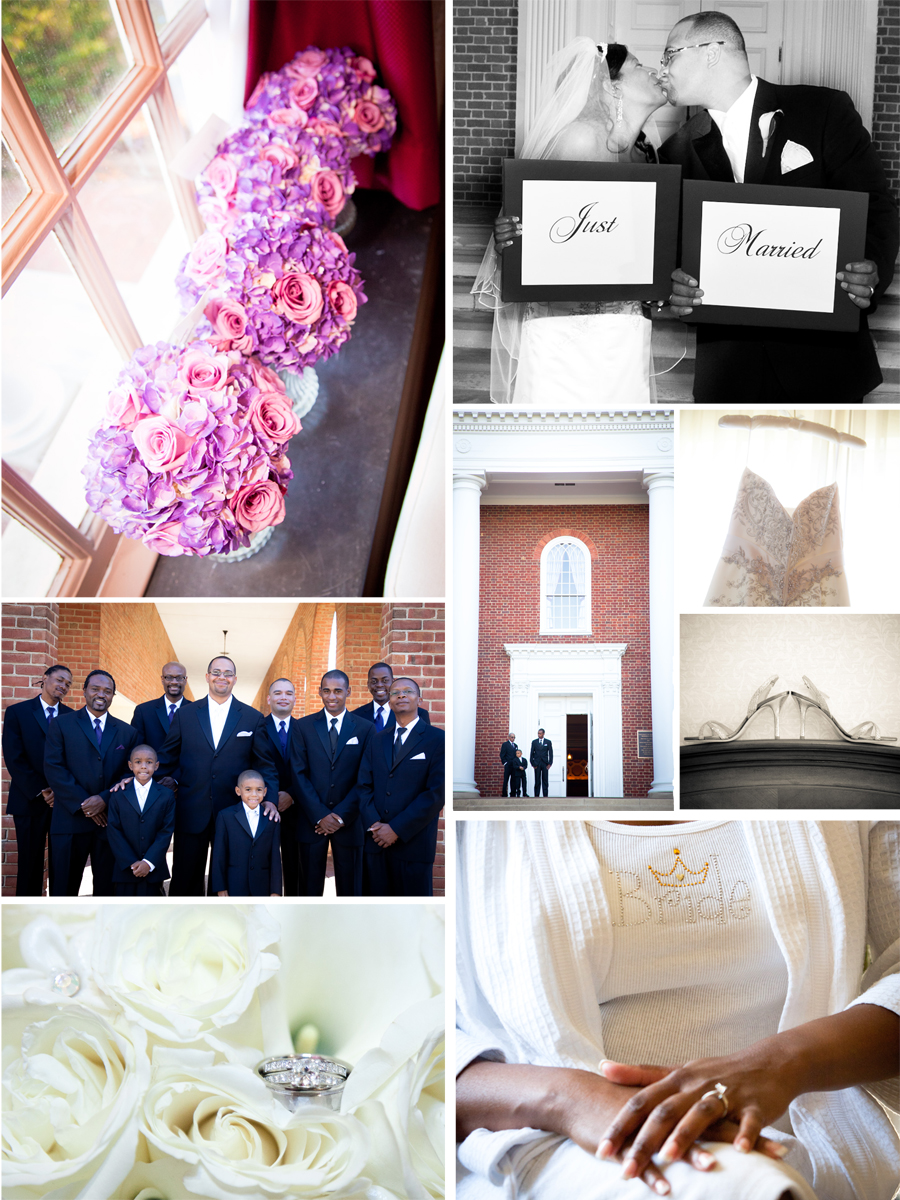 This inspired wedding was at the University of Maryland Chapel in College Park, MD.  This fantastic couple had a reception following the ceremony at the Marriott Hotel 3 blocks away!  Their Formal Wedding Photographs were taken as the sun set and very dark, that didn't stop us from capturing romantic bright images!
The Couple had beautiful purple hydrangeas and roses for the bridesmaids, a stunning all white rose bouquet for the bride,  and a white lily for the groom.  The ceremony was just the beginning of the fantastic ensembles!  Introductions came and the bride had done a quick change into a silk flowy dress with one shoulder strap to allow her to dance the night away!
Hope you all enjoy and Pretty Please let me know what you think!! xox
Carly