Ty and Jess met at the Army Navy Football game in Philadelphia in December of 2008. Almost 9 years later they met me for their fall engagement photos around Annapolis where they would end up engaged and living in the cutest house downtown with the most handsome pup, Henry!….
Rewind to the beginning of their love story (Grab a coffee and kick your feet up, this is the beginning of a great RomCom!):
Of course Navy won, and the Commandant gave the midshipmen an overnight. Ty made the fateful decision to stay in Philadelphia. It was a particularly cold night with on and off flurries and walking the streets of Philadelphia arm in arm with the snow falling just right Ty began to think this was something special. Jessica on the other hand kept calling him Taylor.
The next morning Jessica and Ty walked to the train station to send him back to the Academy. It was again quiet frigid, Ty was of course in uniform so unable to hold Jessica's hand. Being ever the gentleman he offered Jessica his glove to keep her exposed hand warm. As she was waving him off at the train station she realized she never gave back the glove.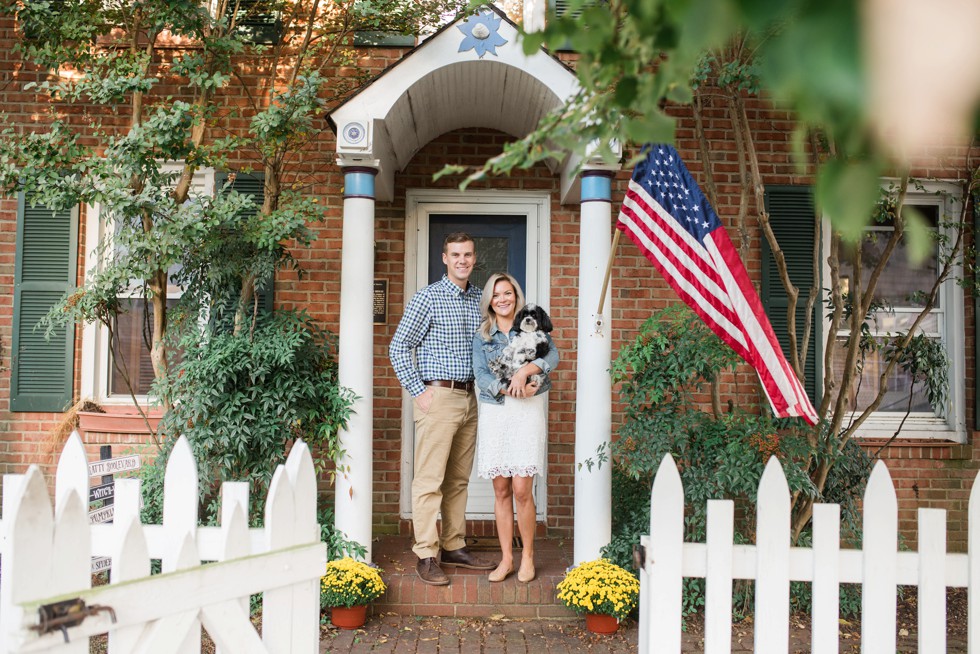 4 years later…
2012, Ty had come back to Philadelphia multiple times to visit and they had kept in touch through all of college. As Jessica graduated and moved home she found the glove from that cold day in 2008, clutched it fondly, and instead of getting rid of it packed it away to send to her parents house.
Through more visits to Charleston and New York Jessica and Ty continued to keep in touch. Thankfully Ty got stationed in Pearl Harbor (excuse to travel to Hawaii)- also thankfully one night two years into his time there he 'over served' himself and called Jessica. He told her that looking back on the 8 years since that snowy night there was one constant- that he couldn't stop comparing everyone to her, it had always been her. Jess promptly had a movie montage like scene in her head of the past 8 years and sure enough she felt the same exact way. All it took was Ty saying those words for her to fully realize it.
3 days later she had her flight booked to Hawaii.
Through the months, tens of thousands of miles traveled, countless hours on roads, planes, buses and cars, through Ty having to watch Jessica sob every Sunday as they parted ways blossomed the most amazing love.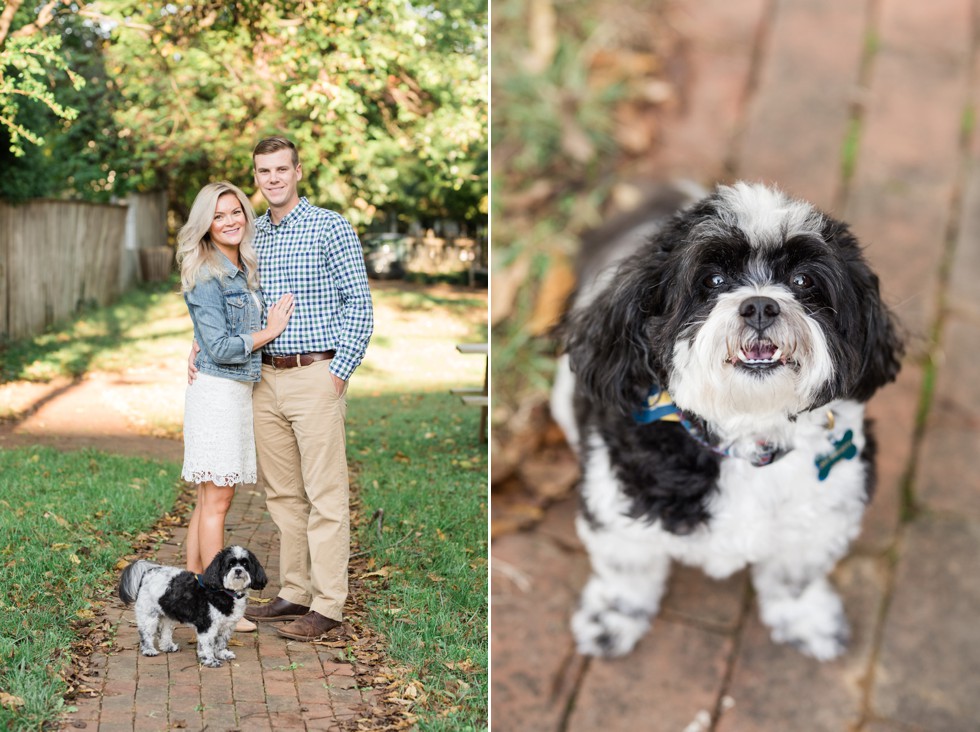 THE PROPOSAL…
On August 18 of 2017, Jessica called her Dad and heard Ty in the background. She immediately began calling everyone to see why Ty was at her parents house. No one in her family would give her a straight answer so she turned to coworkers, friends, anyone who would listen and give their hypothesis as to why he would possibly be at her parents house was called upon.
When Ty arrived in New York Jessica promptly asked him if he was at her parents house asking for her hand in marriage. Of course Ty said no- so Jessica launched into a dissertation on to why they just seem to be on different pages. Ty was sweating so profusely it seemed as though he might be coming down with the flu.
After an amazing dinner and a far too large ice cream sandwich they walked to Washington Square Park, pausing to get a picture in front of the Arch. That is when Ty suddenly got down on one knee and asked Jessica to spend the rest of their lives together. After she stopped hyperventilating she said yes!
THE HAPPY ENDING…
Now for the happy ending- the two gloves that were separated December 8th 2008 both made it through almost a collective 15 moves are now safely reunited. Proving that both Ty and Jessica's subconsciously knew that one day that pair of gloves would be reunited forever, or proving that they need to be more selective with the items they move with.