Jill and her boys met me for their Annapolis family portraits in a secret spot in their neighborhood.  A dock, bamboo, trails, and gorgeous light glowing through the trees?!  I'd say she did a fantastic job scouting for this Annapolis lifestyle photographer.  Usually I do the scouting, however when someone finds hidden spots like these and emails me pictures you could say I LOVE this!!  Jill and her husband Ken told me they have absolutely no photograph of all four of them together because their boys never stay still long enough!  Well I think we accomplished that and more!  We were throwing rocks off the dock, jumping on the dock (which I don't recommend doing without a trained professional haha) and throwing hay!  Also don't recommend throwing hay in case the 3 year old decides to toss it up at his baby brother! Luckily Jill and Ken thought it was funny!  Jill's Dad even came along to help wrangle the kiddo's and make them laugh.  "Crappy" as they call their granddad was SOOo helpful!  Those two little boys have such a unique connection with him and really brought out their silly side!
Hopefully fall stays around for a little while and we can all enjoy playing in the leaves before the wintery snow comes!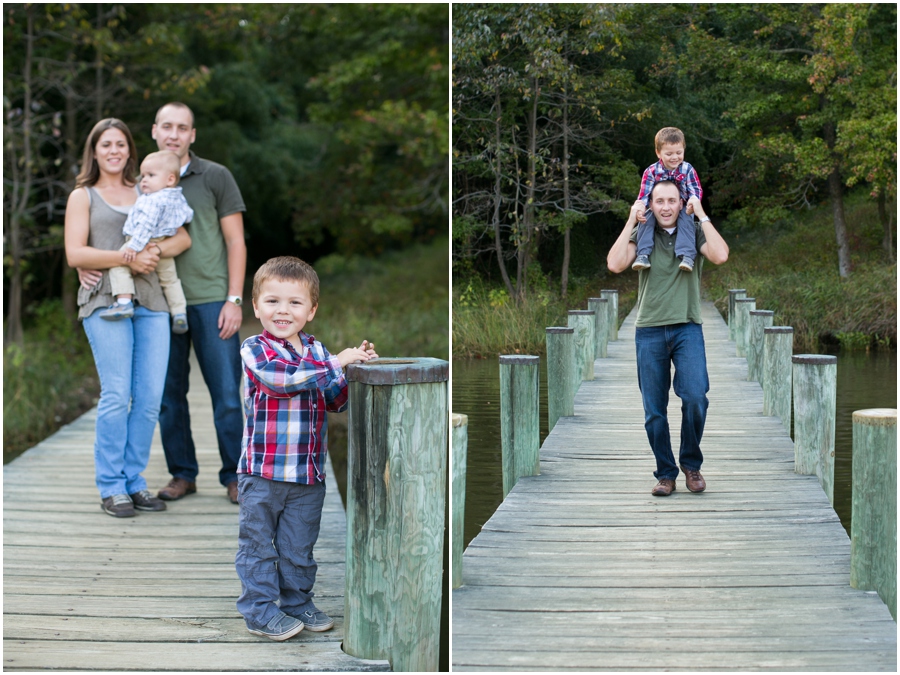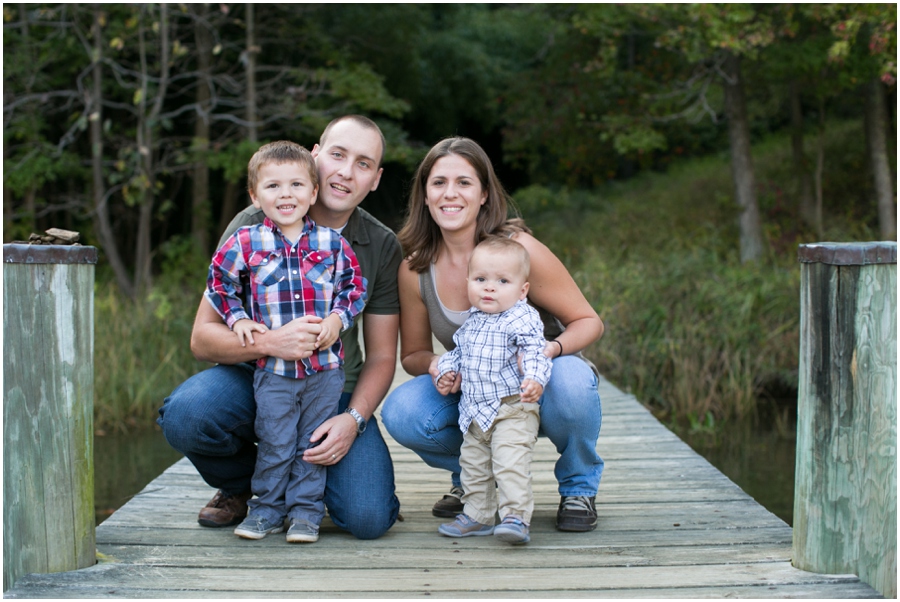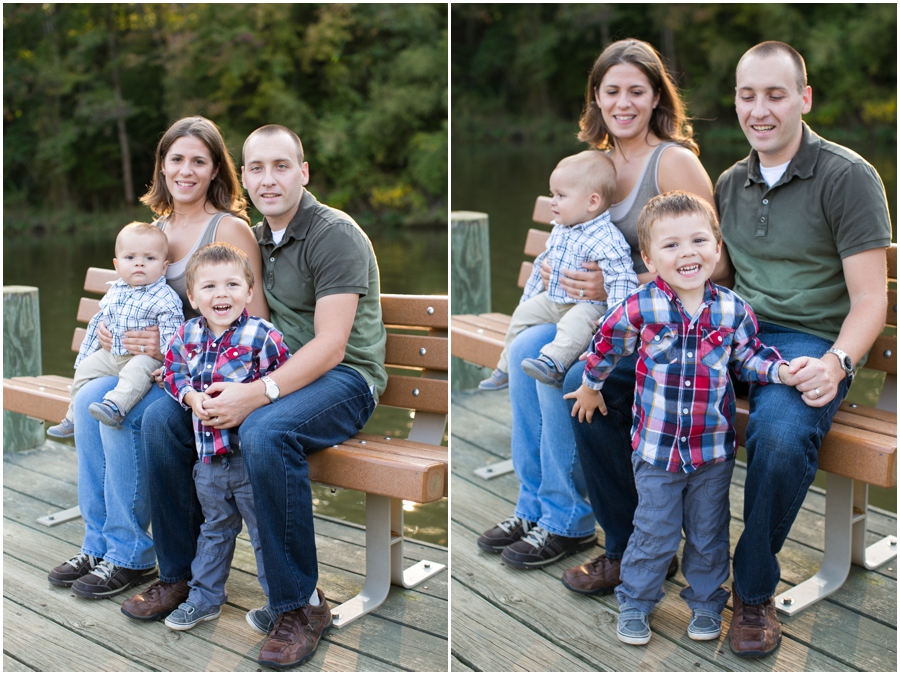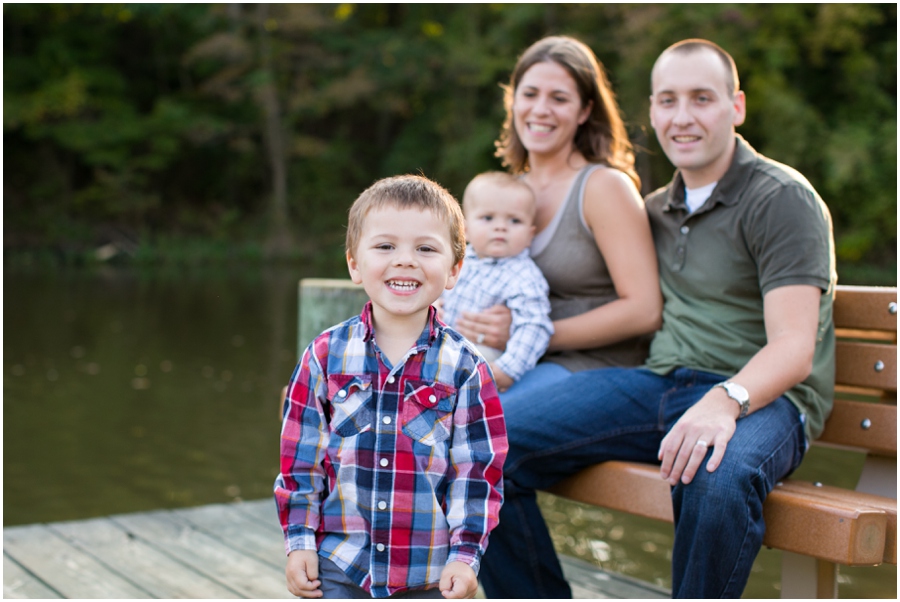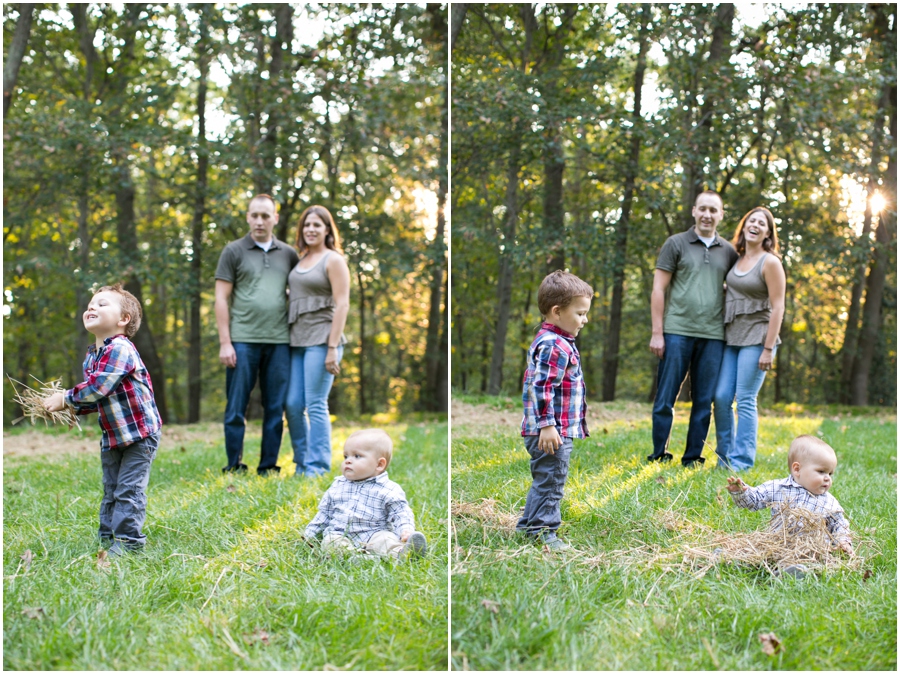 Family Photographer Party fowl!  Yes throw the hay up, but don't throw at your baby brother. hehe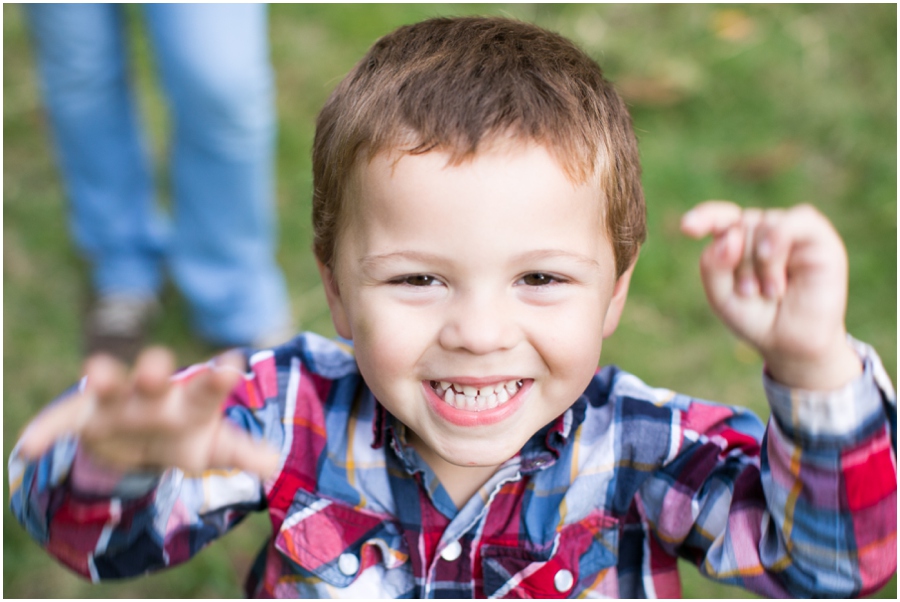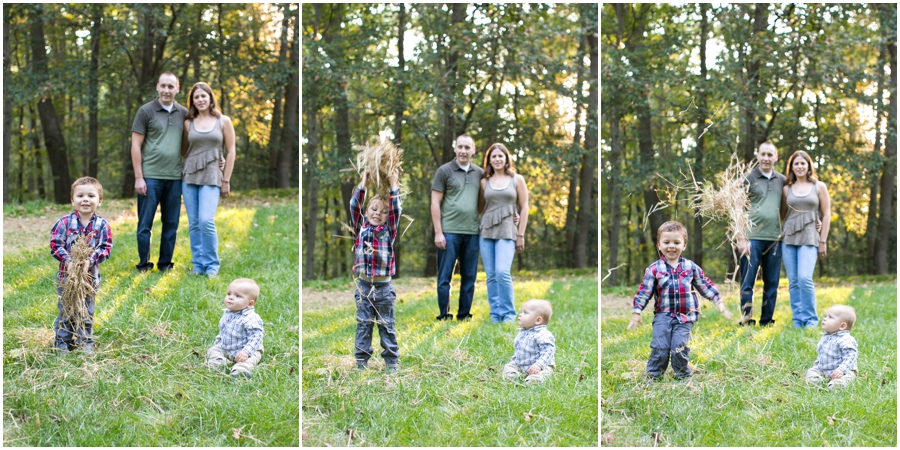 Hay gone right!!