Bridgette & Jeff found the most charming backdrop for their fall engagement photos in Fitler Square.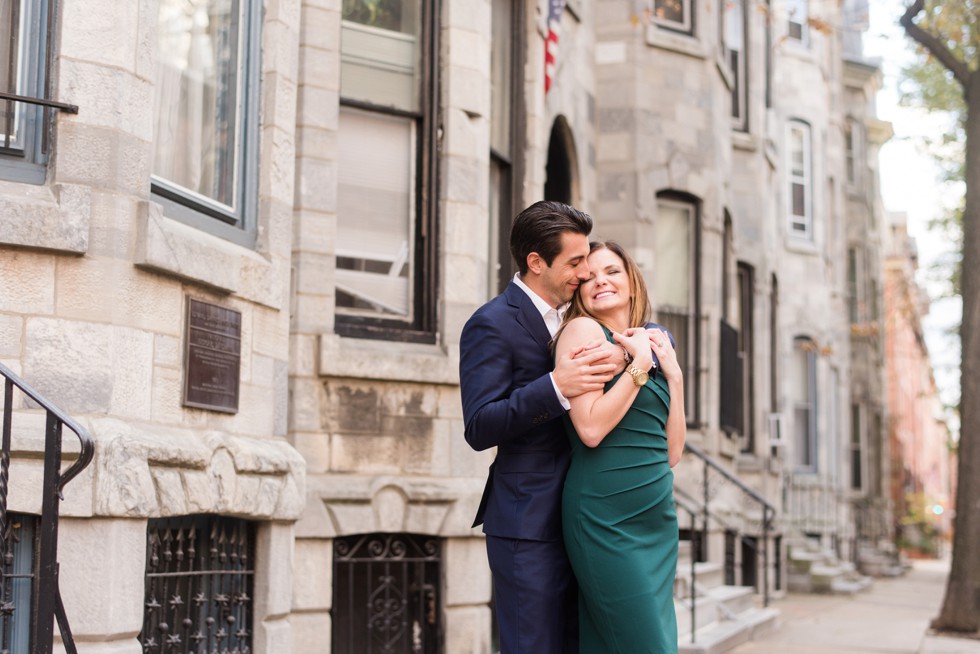 They are recent transplants from California to Philadelphia, so they wanted an area that had that historic Philly vibe.  Bridgette had scouted the city and she found it right in Fitler Square on Panama Street.  Every doorway was unique and seemed to match them perfectly, as if each next house was meant to be their future home!  We met on Panama Street between 19th and 20th street, right south of Rittenhouse Square.  Fitler Square surprised us with each turn, the brownstone row homes and brick fronts as well as fancy doorways made beautiful accents to Bridgette & Jeff's stylish outfits as well.  Choosing an engagement photo location in a new city can be daunting, especially Philadelphia with all it's charm and amazing architecture.  I think they chose wisely and truly captured the essence of Philly's charming elegance in the fall.  Can't wait for these two to start planning their wedding and hopefully bring us to California for a anniversary session one day 😉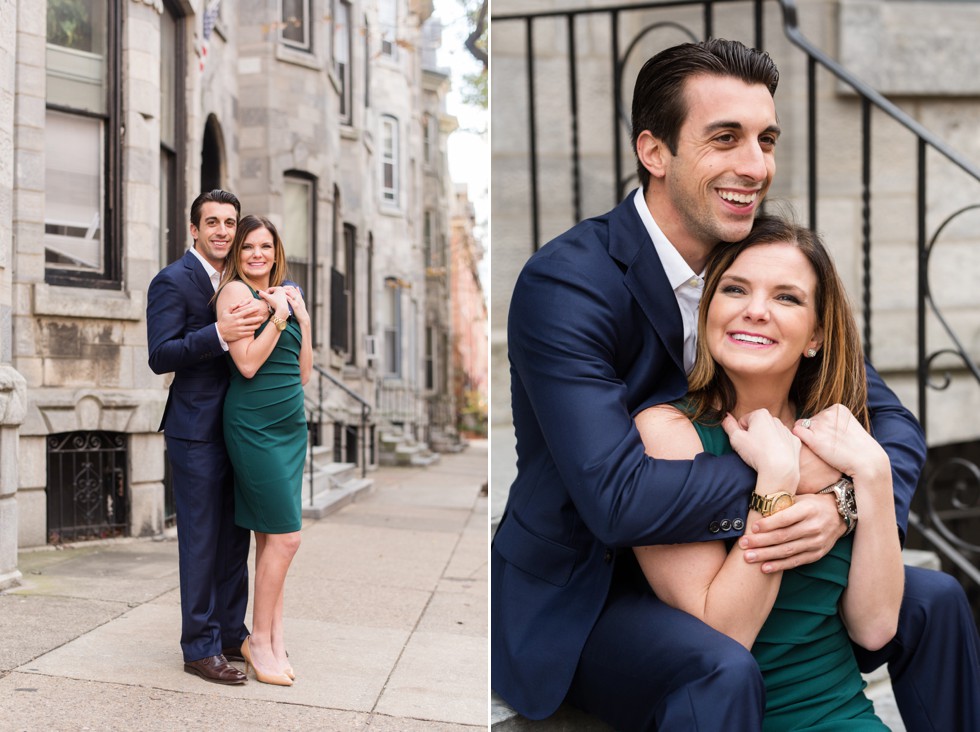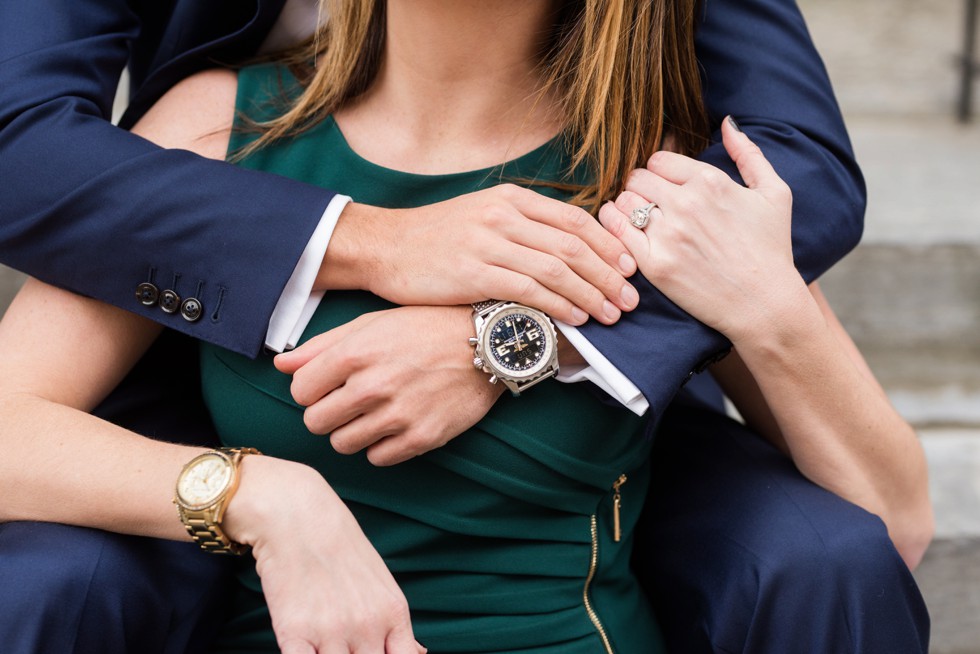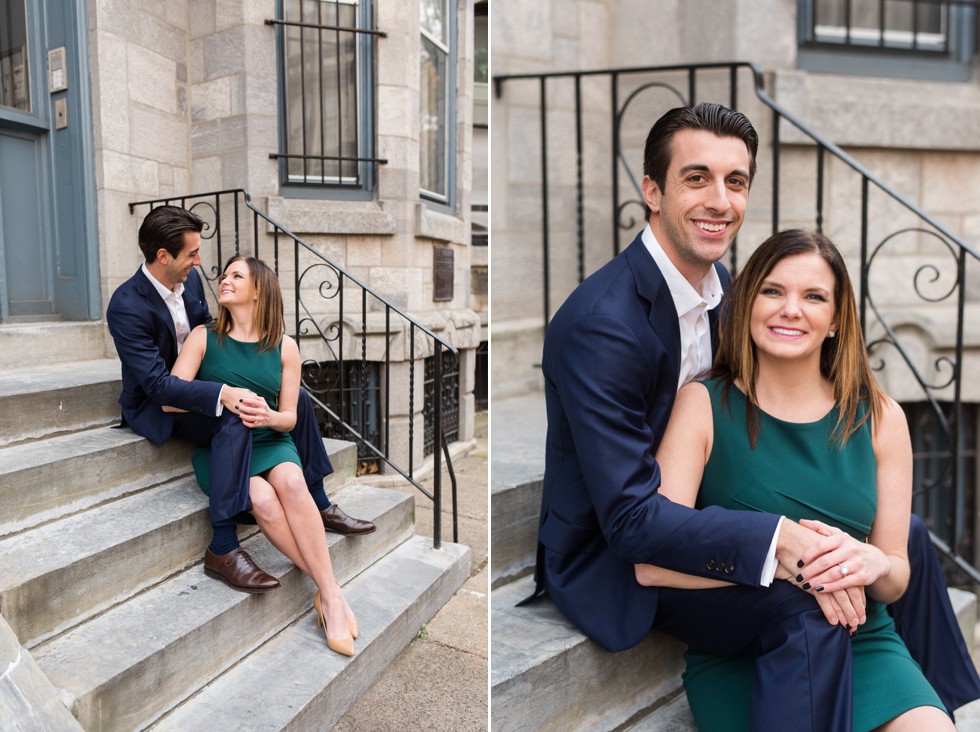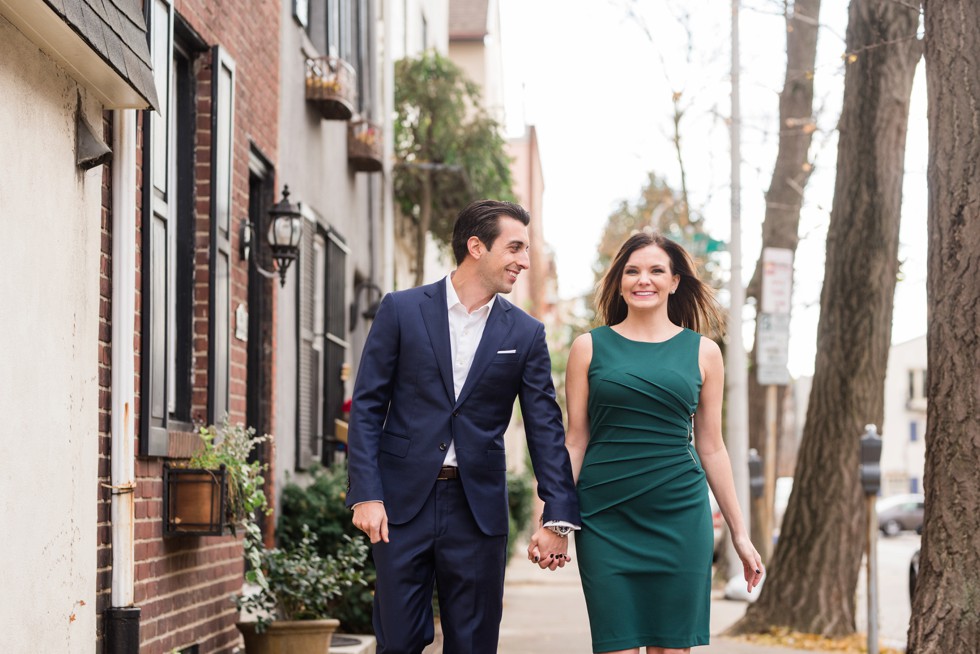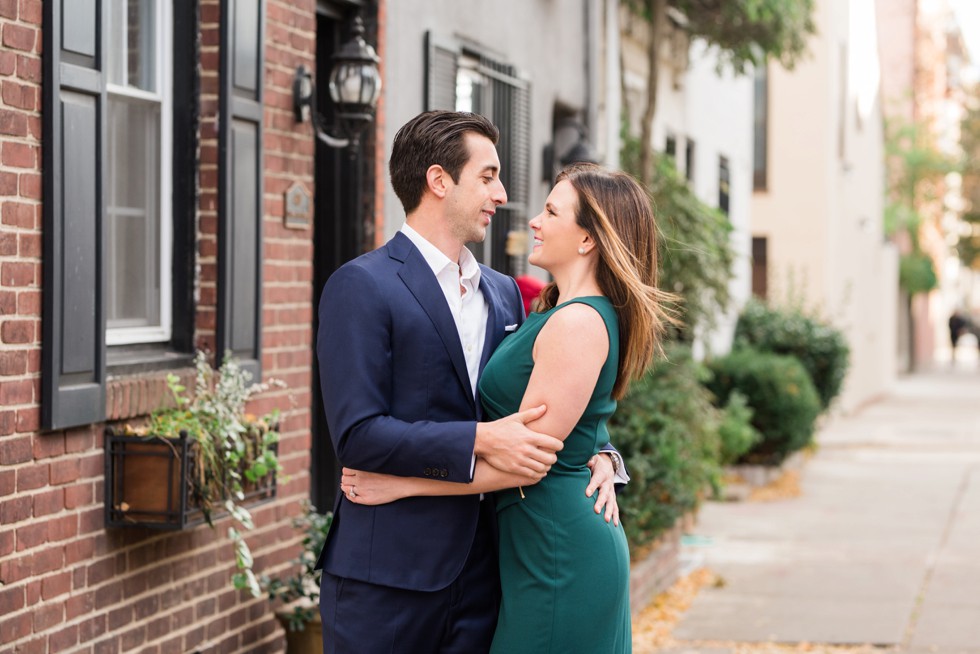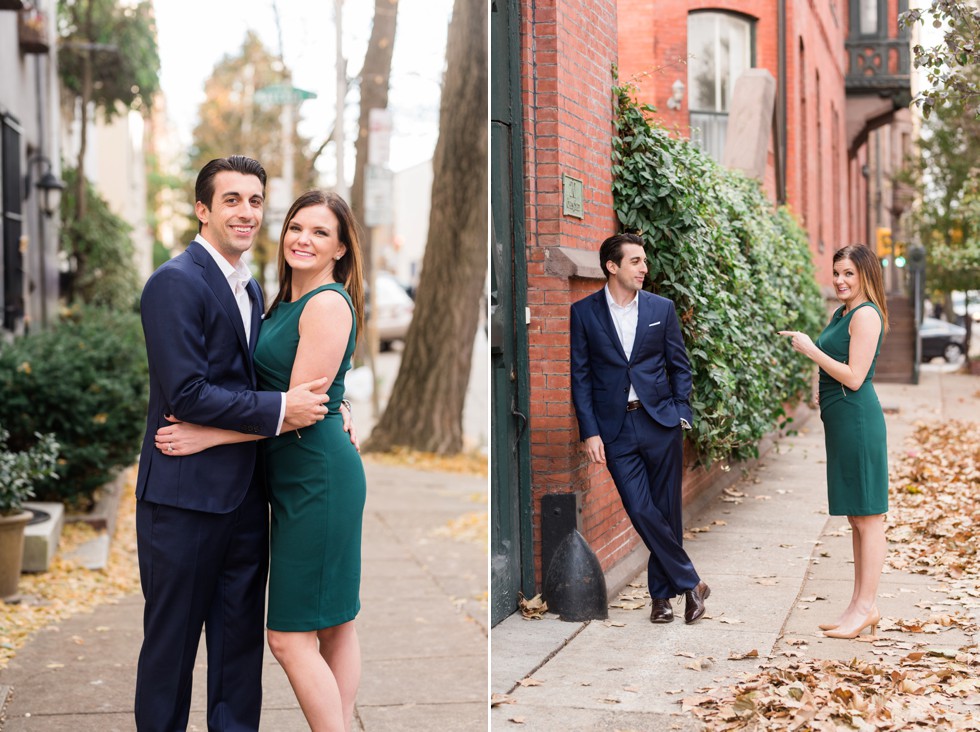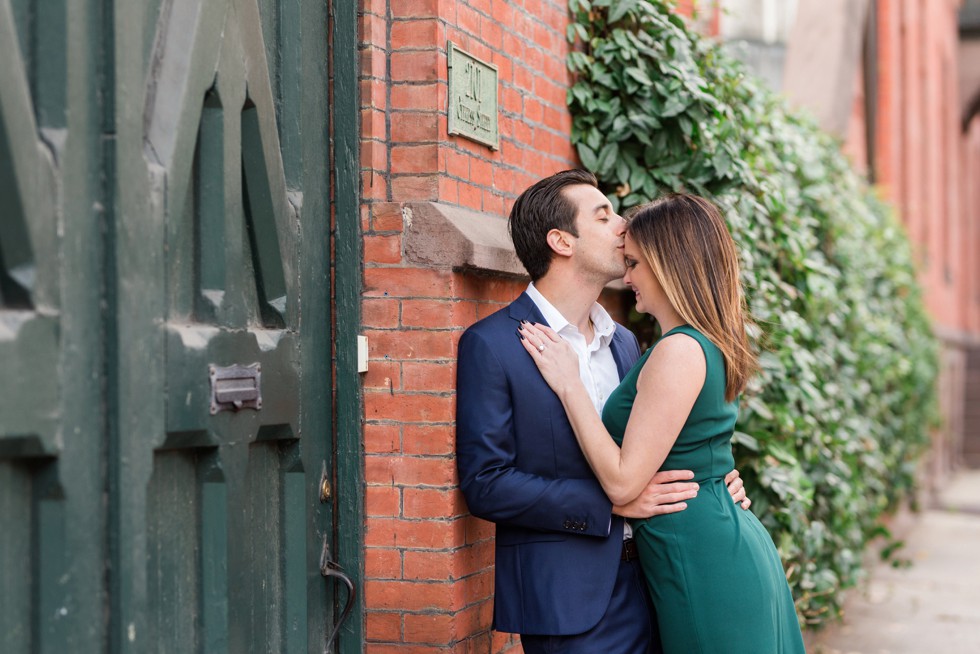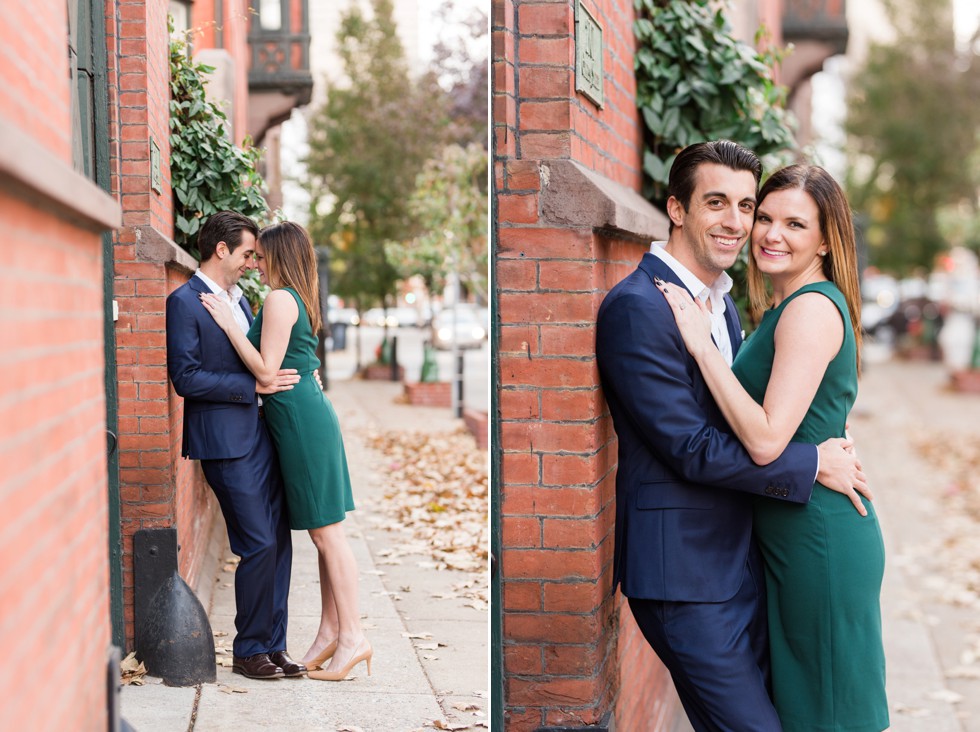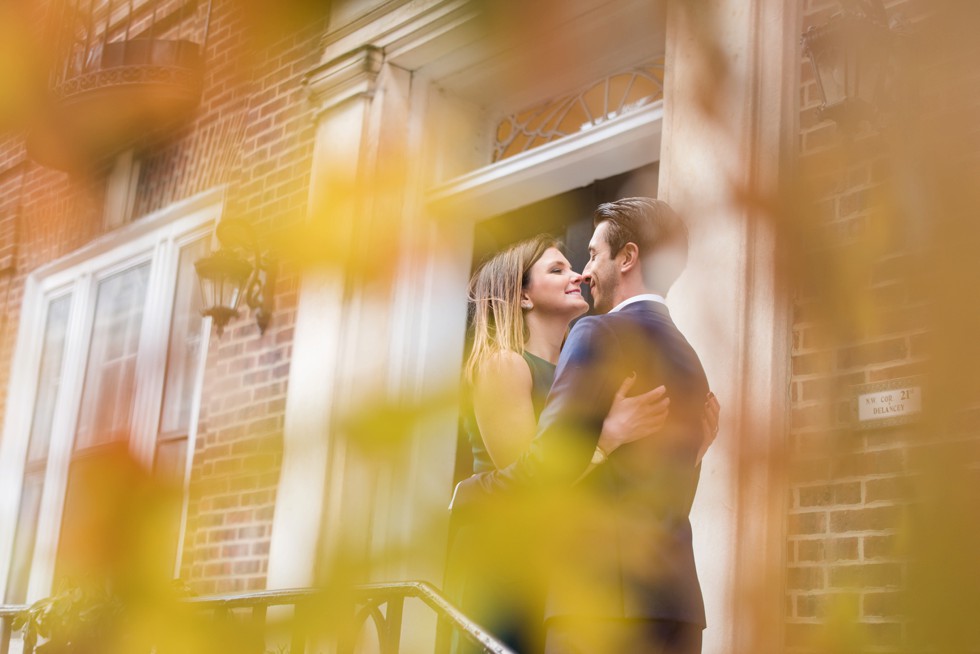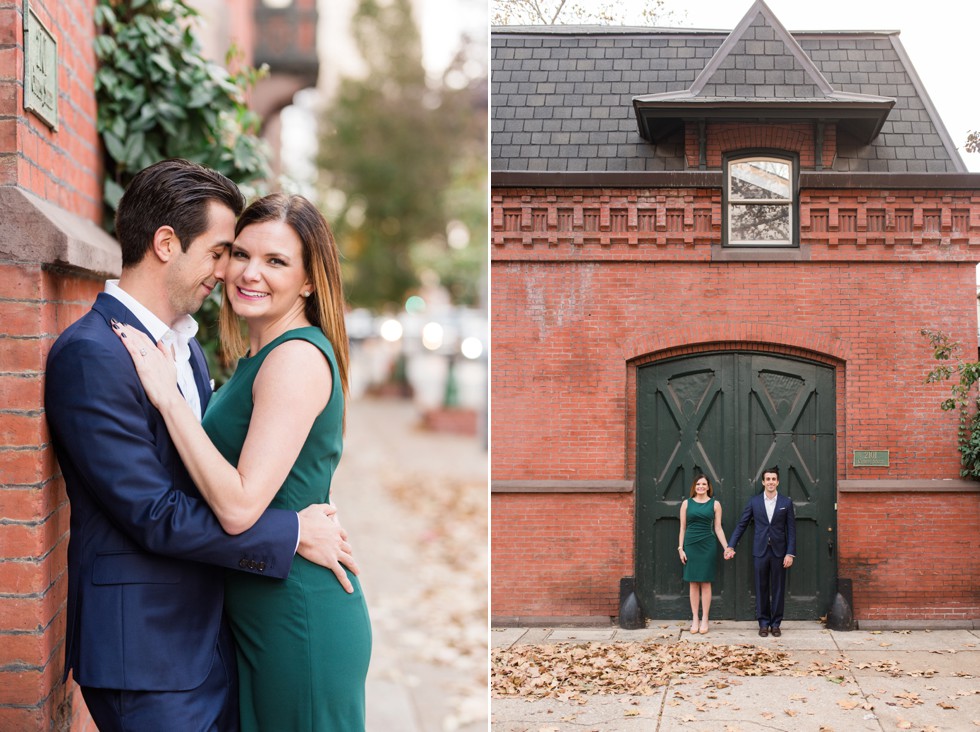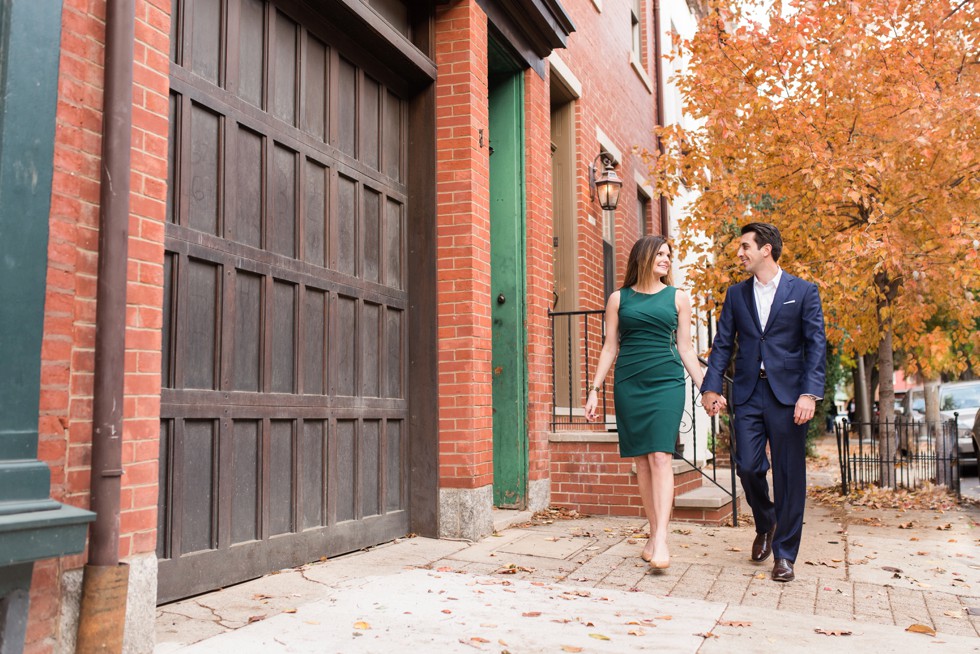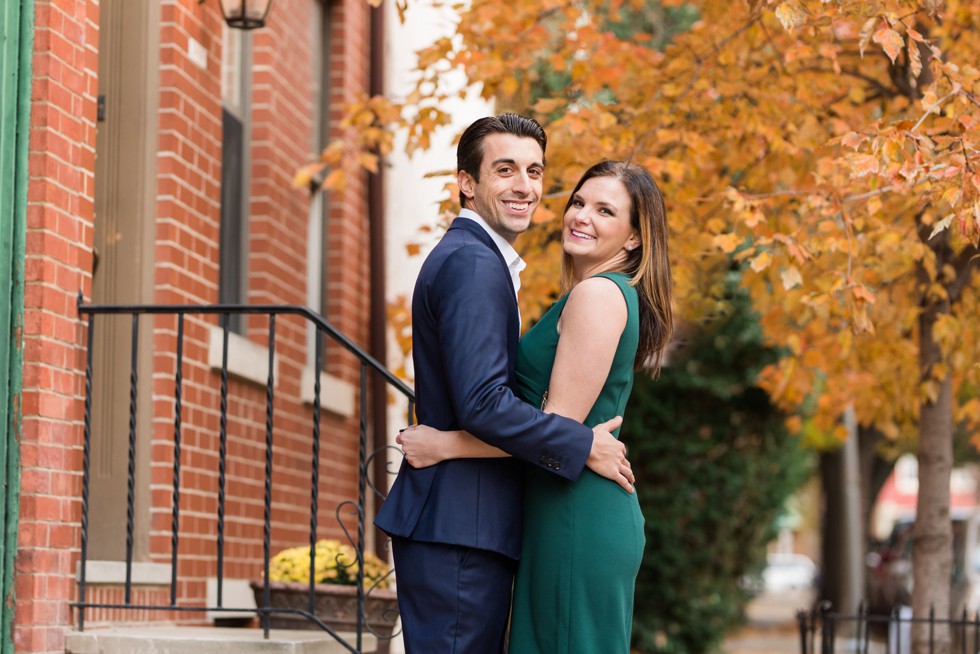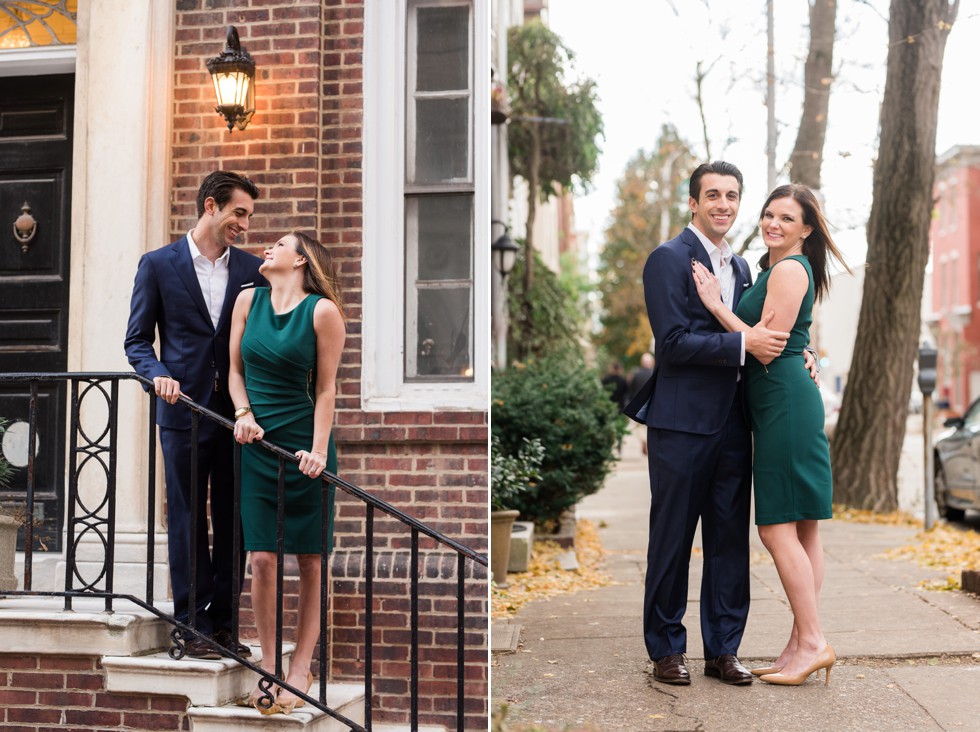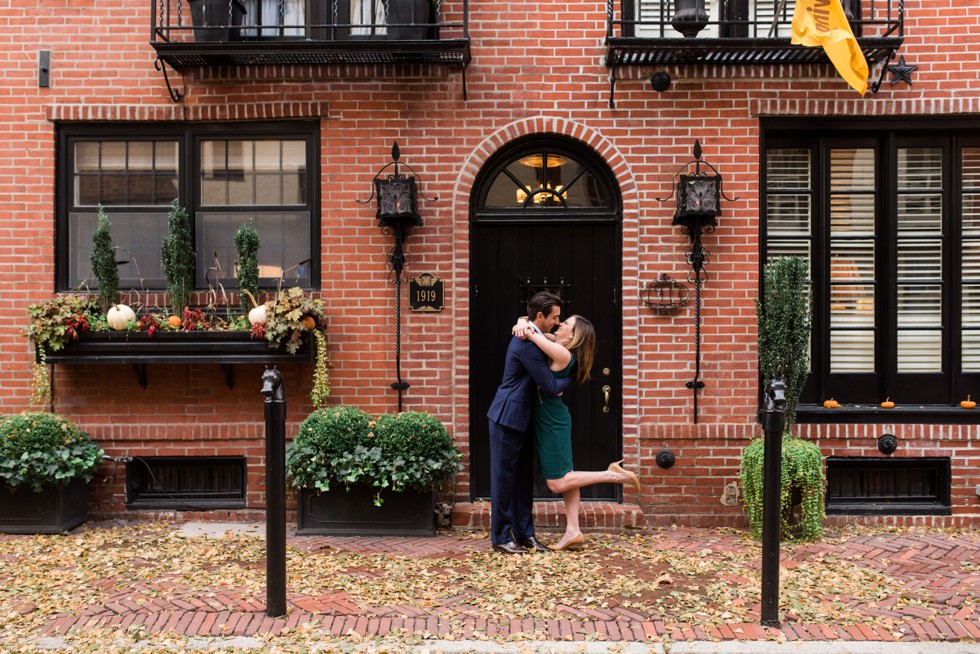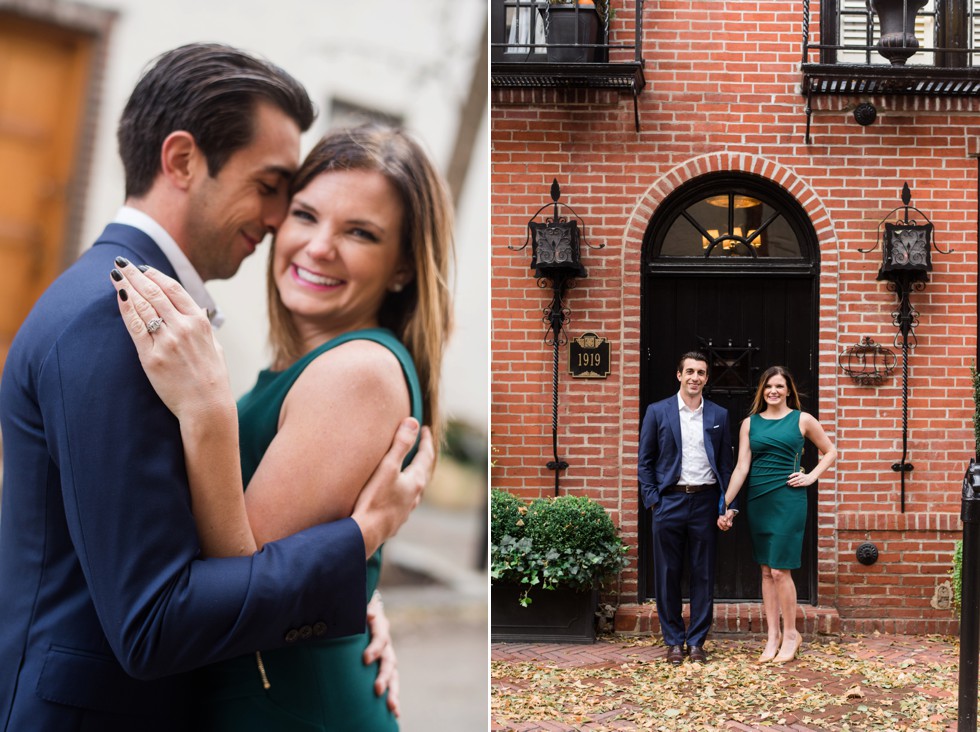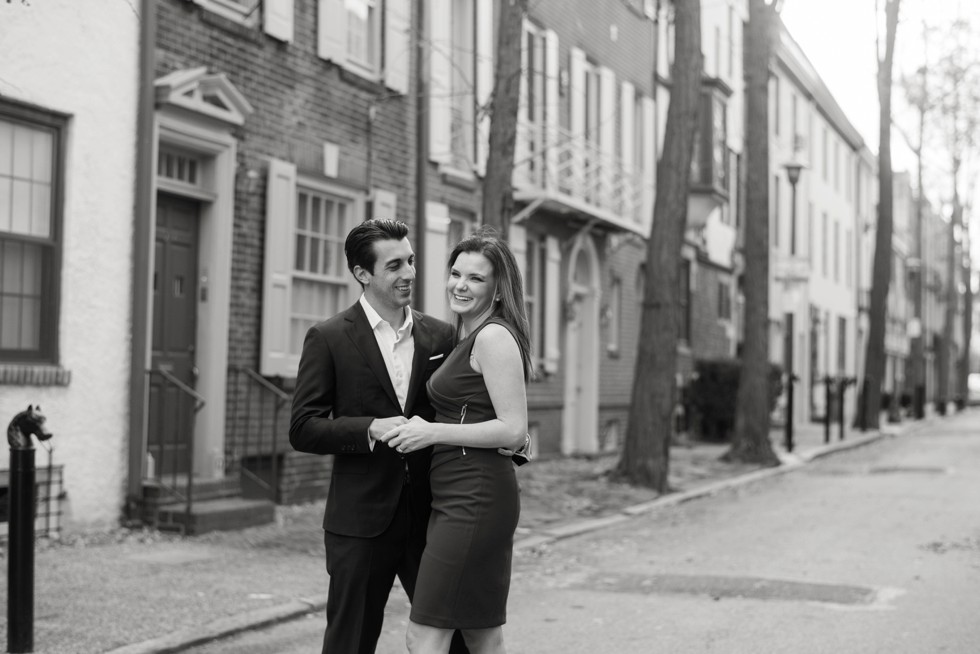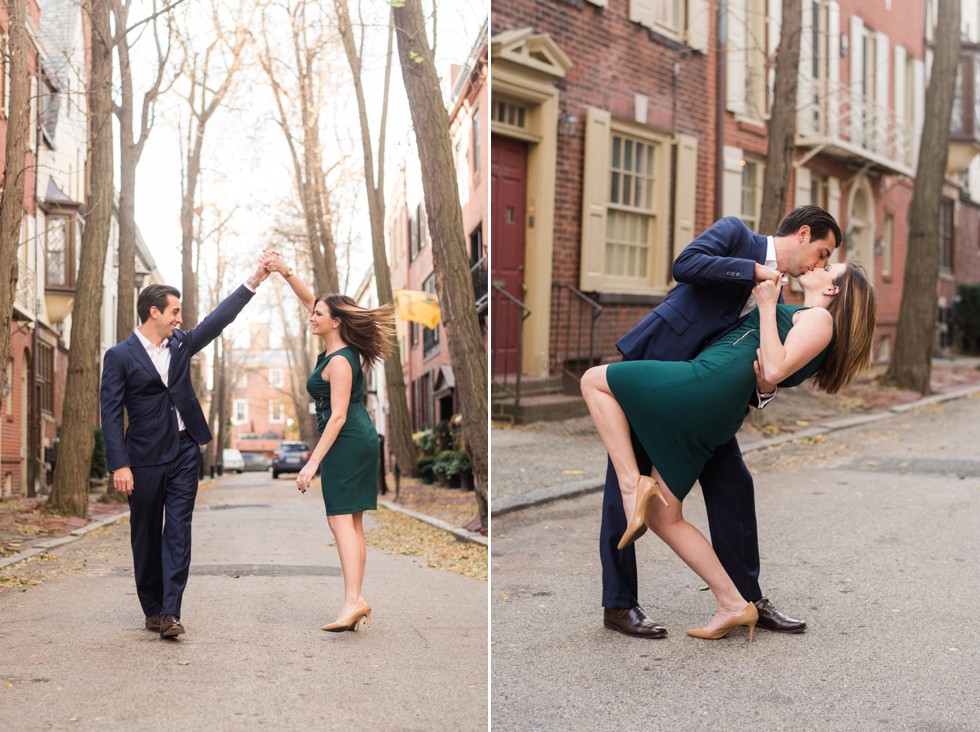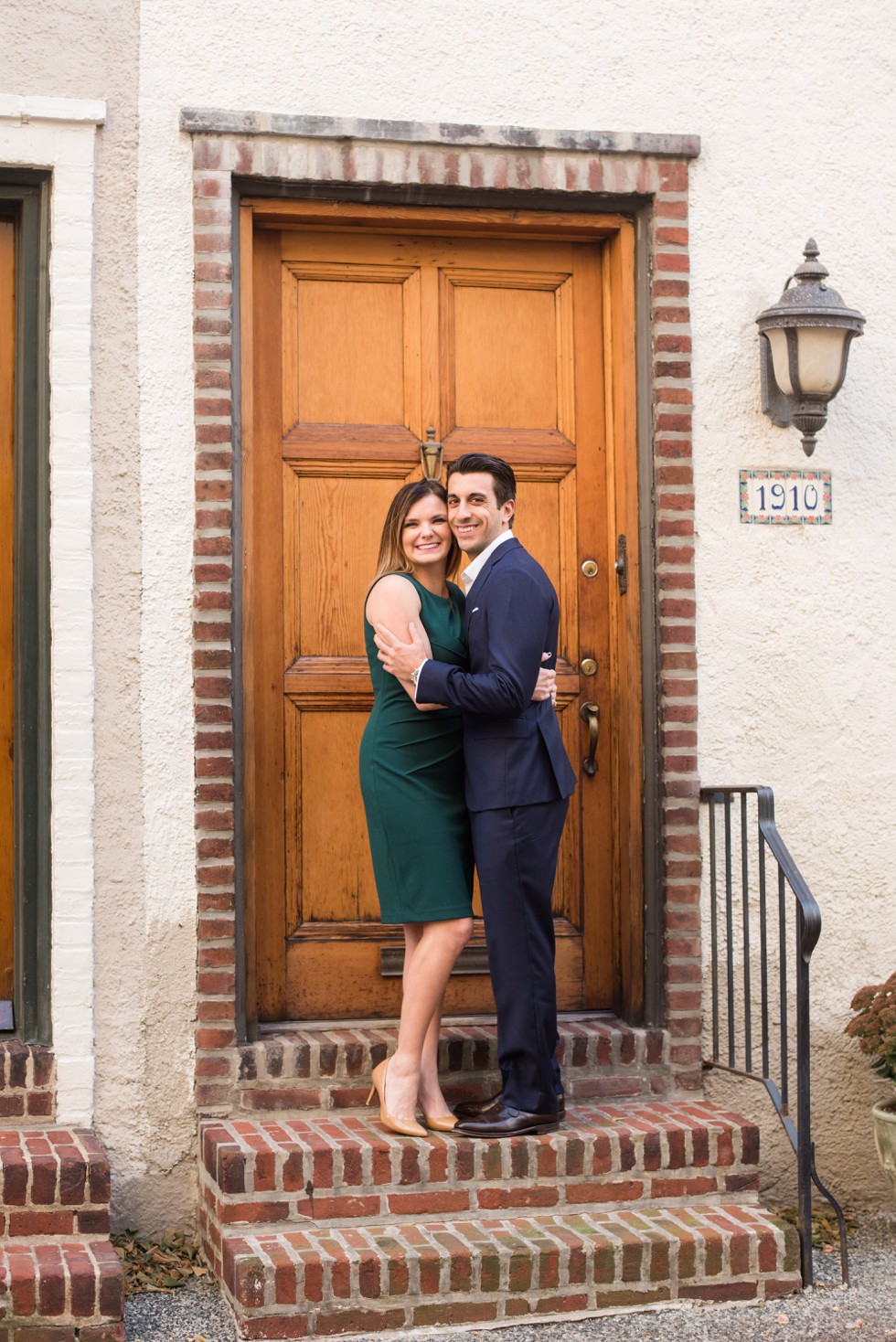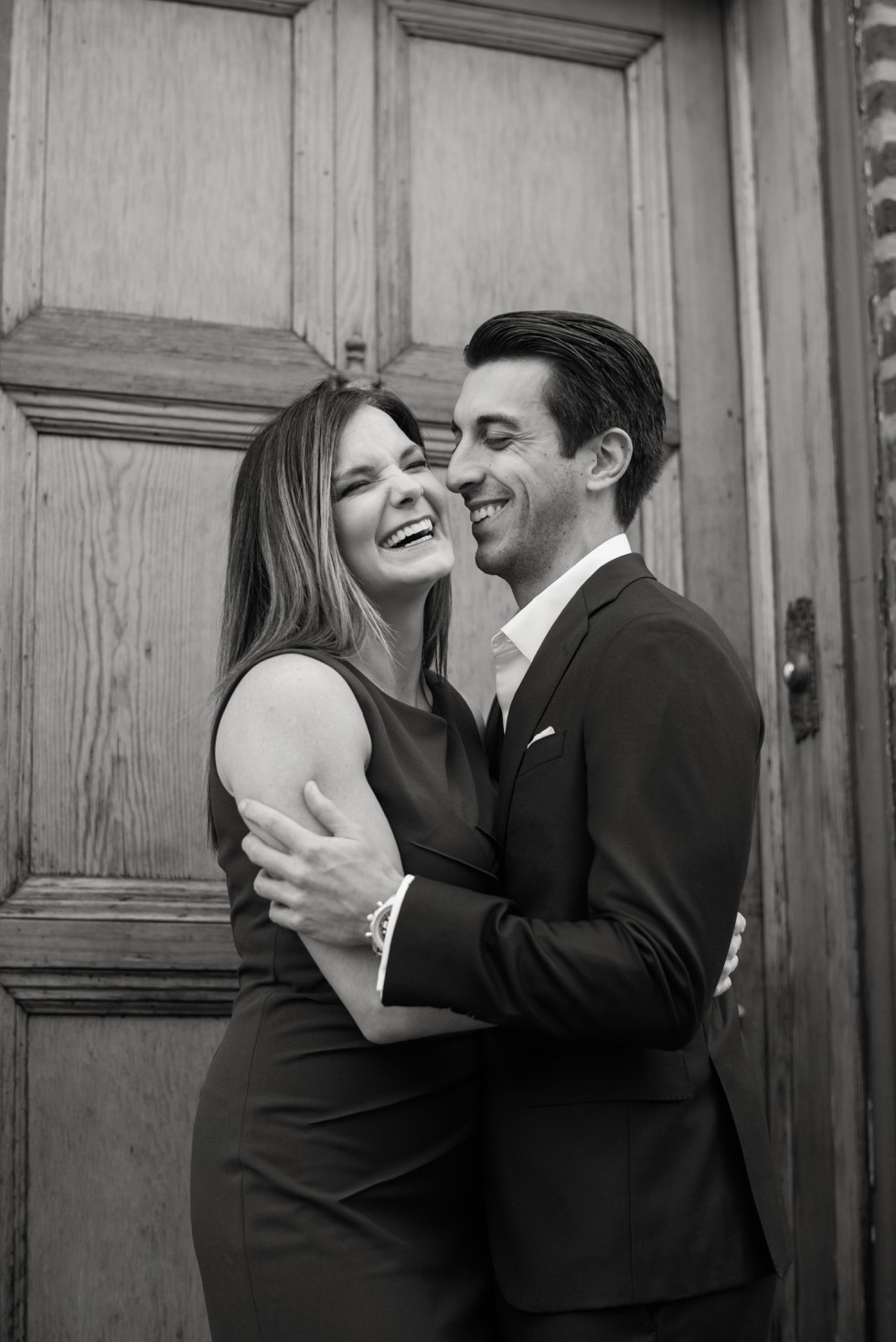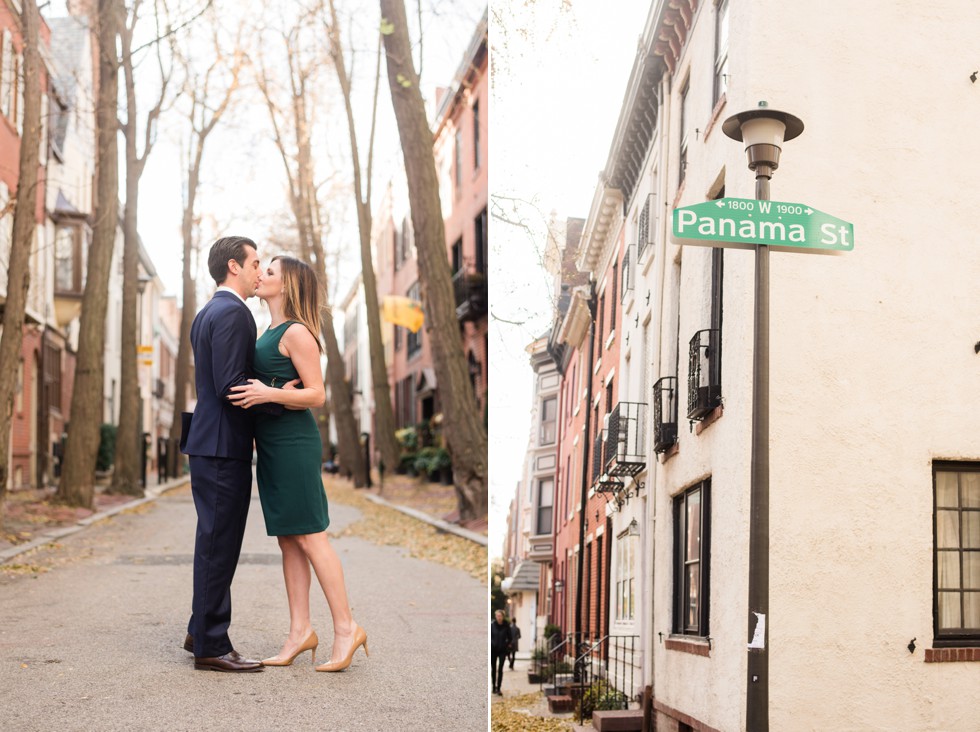 Rittenhouse Square was just a few blocks north of Fitler Square in Philadelphia and the perfect spot to end their fall engagement photos in center city!  Rittenhouse was full of energy and fun people watching as well, as we parted ways, Bridgette made me laugh saying "Don't let us hold you back from creating your Art"!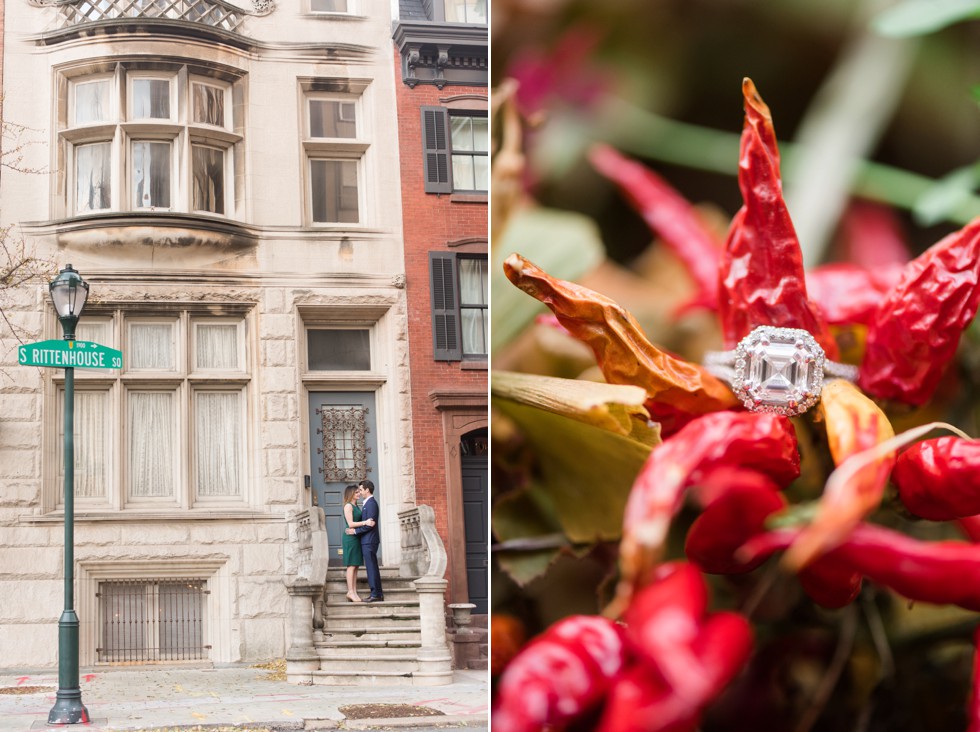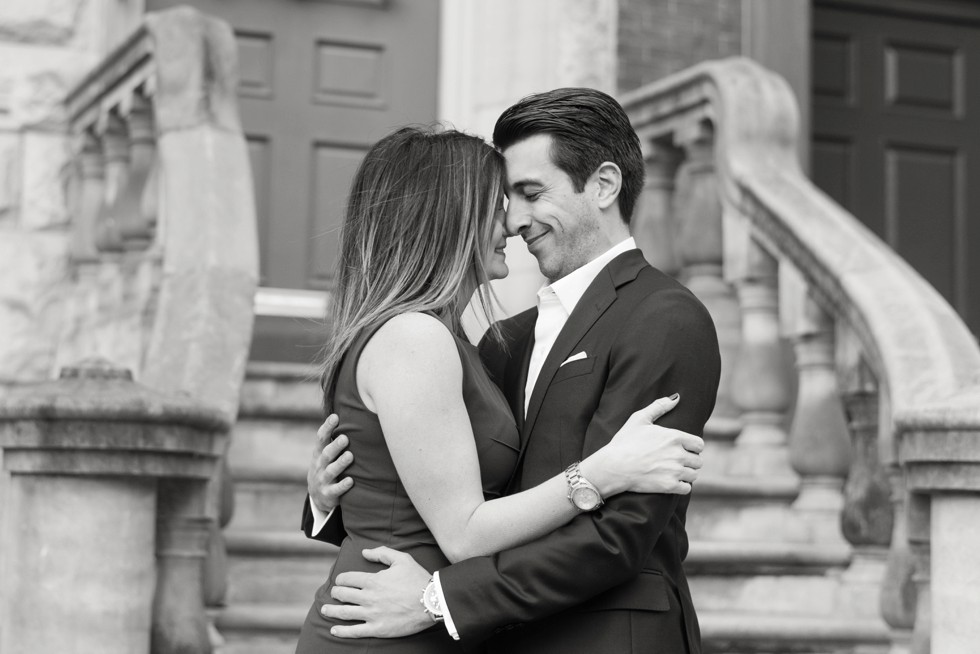 Beautiful florals designed by the staff at the Metropolitan bakery in Rittenhouse Square where I stopped for my canelé and hot coffee before the cold fall engagement photos!  I always love taking a few moments before and after a photo session to really scout the area and get a feel for the light and day.  It's also a great way to get new inspiration and find new spots with a DELICIOUS canelé!!